Top 10 IoT Trends That Can Guide Your Business Decisions in 2023
The Most Popular Extension Builder for

Magento 2
With a big catalog of 224+ extensions for your online store
In this digital era, Internet-of-things or IoT is one of the most talked technologies. With the advent of the new year, more and more tech enthusiasts and businesses are looking at the latest trends in the internet of things 2021. In this blog, we will look at emerging trends in IoT and how this technology is gonna affect you this year. Before starting, let's have a look at some facts and figures about IoT:
Today, IoT is not at all new to us and almost all devices like wearable devices, smart houses, connected cars, smart retail stores, etc. are all classic examples of IoT. It has become quite popular and an integral part of our lives today.
Now, the question arises as to how IoT managed to become so popular in such less time? What factors are involved in the growth story of IoT?
Main Contents
A Brief Overview About IoT
Over the years IoT has become one of the most important technologies of the 21st century. Connecting everyday objects that include kitchen appliances, cars, baby monitors etc has become a piece of cake.
Reason: IoT (Internet of things)
To put it in simpler words, the Internet of things is a system of interrelated computing devices and mechanical machines that are provided with unique identifiers and an ability to transfer data all over the network.
Meaning: Billions of physical devices around the world are connected to the internet. All thanks to the arrival of super cheap computer chips, the usability of wireless networks has made it possible to have a seamless communication with the devices. And with the help of low-cost computing, big data and mobile technologies interacting between the physical devices have been made possible.
Yes! It won't be wrong if we state that "The physical world combines with the digital world—and the magic is that they cooperate."
Here are the main four factors that are responsible for the growth story of IoT:
Expanded internet connectivity
HIgh mobile adoption by the individuals
Keen interest from private & public sectors
Availability of low-cost sensors
As per the image above, it can be seen that, in India alone, the market size of the Internet of Things is estimated to be about $130 Billion. You can check its importance in various industries above.
Let's have a look at Top 10 IoT Trends
1. IoT for Customer Service
One of the future trends of the Internet of Things is in improving the customer service of businesses by providing real-time access to the required data. In addition to this, IoT also empowers various CRM software, informs support staff about customer issues and detects customer issues. In fact, All the IoT devices can report these problems without the customers actually knowing about this. That's why many businesses want to hire IoT developers for incorporating this technology into their business process.
IoT devices have one thing in common - they connect. You can send and receive all types of data. For example, information that indicates if the device has problems. This level of intelligence helps clarify support operations.
Earlier, you had to contact the support team and write down your problem in detail to recognize it and get started. At the same time, the smart device transmits the data directly to the manufacturer's customer service. This way, the service provider can promptly reach the core of the problem twice.
What is the future of the Internet of Things in this area? Well, intelligent devices like the fridge or dishwasher will one day learn to foretell when a problem occurs. He wants not only the owners but also the service programmer.
2. IoT and Big Data
Big Data & IoT goes hand in hand. These two major technologies have evolved independently, but now they are interrelated. Furthermore, there are many IoT devices built based on special chips on it and the main task of this is to track the activity of users. All of them analyze, gather, share, and transmit crucial data.
Without this critical data, internet devices would not use their resources. The processing of information in these massive streams requires completely different levels of computing. Also, we see that some new-generation analytics platforms recommend using GPU processing databases to process large amounts of data with minimal hardware. Big data collection opens up new opportunities and offers completely new experiences that users have not yet been able to achieve.
3. IoT and Machine Learning
In the second point we have seen that IoT can collect a large amount of data, which means we can use it to teach the system. There are IoT software development companies that are using IoT and machine learning at the same time to make their system more powerful. The Internet of things brings more smart devices into our lives and consequently machine to machine communication becomes more sophisticated.
Machine learning helps you better predict the results of different situations. User analysis is constant, while ML algorithms improve over time, confirming this. As IoT devices interact with other devices, the training of smart devices has become much more straightforward: you can train all of them by training one device.
Here's an Apple store. The company re-launched Apple Watch 4 in 2018 and introduced it as a sophisticated health monitor. First, the Apple Watch has an electrocardiogram sensor. It measures not only the heart rate of users but also their heart rate. And if the device keeps up with the abnormal rhythm, then the host runs fast.
Second, these smartwatches integrate with the accelerometer and gyroscope. If the host stops working and there is no activity signal within 60 seconds, the watch will send an emergency call to five predefined contacts at a time.
4. IoT for Territory Monitoring
Smart tools do a lot in agriculture. They can measure soil moisture and control water supplies, or monitor the state of ripe fruits and vegetables and inform the farmer of the time to harvest. These smart methods can reduce costs, improve forecasting, planning, and harvesting.
Another use case is a forest fire. Devices like infrared cameras and air filters can save our forests in the summer. It is already used in countries where summer forest fires are well known.
5. Customer Appliances
Finally, I want to talk about Jupiter's devices. It is a vast concept that allows you to put everything efficiently and provides comfort to people - homes, offices, entertainment, and more. You can think about many ways to conceive life more comfortable for the people around you.
Would you like to create a Bluetooth tracker to help them find keys, devices (or dogs, if you want)? Or the smart refrigerator that creates the shopping list, and checks the product you ran out of? Or track the mood that plays your favorite music? IoT adds a new layer of paint to all routine tasks, making it ten times more comfortable.
6. Precise Data Processing with Edge Computing
The main weakness of the Internet of Things is that it adds devices behind a network firewall. Securing devices can be easy, but achieving IoT devices requires a lot. We are required to integrate security between the network connection and the software applications linked to the devices.
The IoT achieves the best success with its cost-benefit and efficiency when processing data. The fastest data manipulation is presented on all smart devices, such as autonomous cars and intelligent traffic lights. Advanced computing is considered the solution to this problem on the Trend Internet.
The edge computing often betters the cloud when it comes to cost and speed. We all know that faster processing means less latency, and that's what Edge Computing does. Data processing using cloud computing will be there to improve the Internet of Things.
7. The Amalgamation of IoT with Healthcare Industry
When looking at a retailer that benefits from being able to interact with customers, wearable devices are used by the healthcare sectors, and these sectors will face stable but stable development.
Can you imagine all medical devices using the cloud and storing images for smart systems? It will be something to mention that in this way, the government will get the best benefit from it. Internet of Things trends in the healthcare world are highly encouraged.
8. Blockchain & IoT Enhance the Security
Soon, a wide assortment of entrepreneurs, financial as well as government operations, consumers & industrialists will gain autonomy, decentralization, self-healing & intelligent people. Some startups have been seen building their territories above Tangle (IOTA is a distributed ledger that is designed to execute and record all the crucial transactions between devices in the IoT ecosystem) to create units and other components for organizations without the cost of SaaS and GEM.s
You must be prepared to see homogeneous and centralized computing models disintegrate into smaller tasks and services that will be distributed to central devices and devices. One day, the Internet of Things will spread into areas of governance, health, financial transactions and other disciplines that people today cannot think about. These types of trends in IoT technologies will create effective differences for us.
9. Manufacturing Sector Embrace IoT
The Internet of Things uses sensors, which can help managers identify machine problems in advance. Problems are identified before sending technicians to work on troubleshooting. Sensors are very useful for people dealing with preventive maintenance. The Internet of things is found in smart factories. The use of portable devices provides workers with a clear picture of the conditions and safety of the factory.
The Internet of Things and Wearable Tools Connect Factory Floors to Management. Usage can connect to mobile devices. This improves time and security management and allows for feedback. Innovations in preventive maintenance happen every day. They won't stop anytime soon - all thanks to the Internet of Things. This development is evident among the latest trends in the Industrial Internet of Things.
10. IoT for Better Workforce Management
It is expected that the use of headlights in the recording of hours will become a regular practice. Headlights are commonly used to send messages to consumers via smartphones. Reducing the cost will increase the use of beacons in managing the workforce. Beacons can be used to monitor personnel and schedule tasks. All the data from all these systems can readily be used to populate the solutions of performance management.
Beacons can also be widely used to monitor the safety of the employee. This applies to situations where appropriate safety equipment must be used. The health sector can use signals to monitor the activities of doctors and nurses. This includes access to medical records and the use of medical equipment. IoT is one of the most important subversive techniques on the market.
Conclusion
I hope you like these emerging trends in IoT. No doubt, the opportunities in IoT are huge – and that is because IoT is a massive, growing area of technology. If you are into business and looking to hire a top IoT app development company, make sure to carry out extensive research before you finalize anyone. You can look for various companies online. List them down as per their services and budget. Contact them individually to know more about their services in detail.
It is always a great idea to read the reviews and ratings provided on the renowned and reputed platforms like Glassdoor, Clutch, and Goodfirms to understand their worth in the market. With this, you will always be able to get the best IoT development services that meet your requirements and provide you the high-quality solutions in your budget.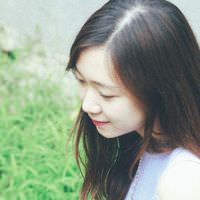 Rainy is a content creator at Mageplaza. As an ordinary customer, already had a special interest in online shopping, and up to now, has spent more than two years discovering online distribution channels as well as E-commerce platforms.
Website Support
& Maintenance Services
Make sure your store is not only in good shape but also thriving with a professional team yet at an affordable price.
Get Started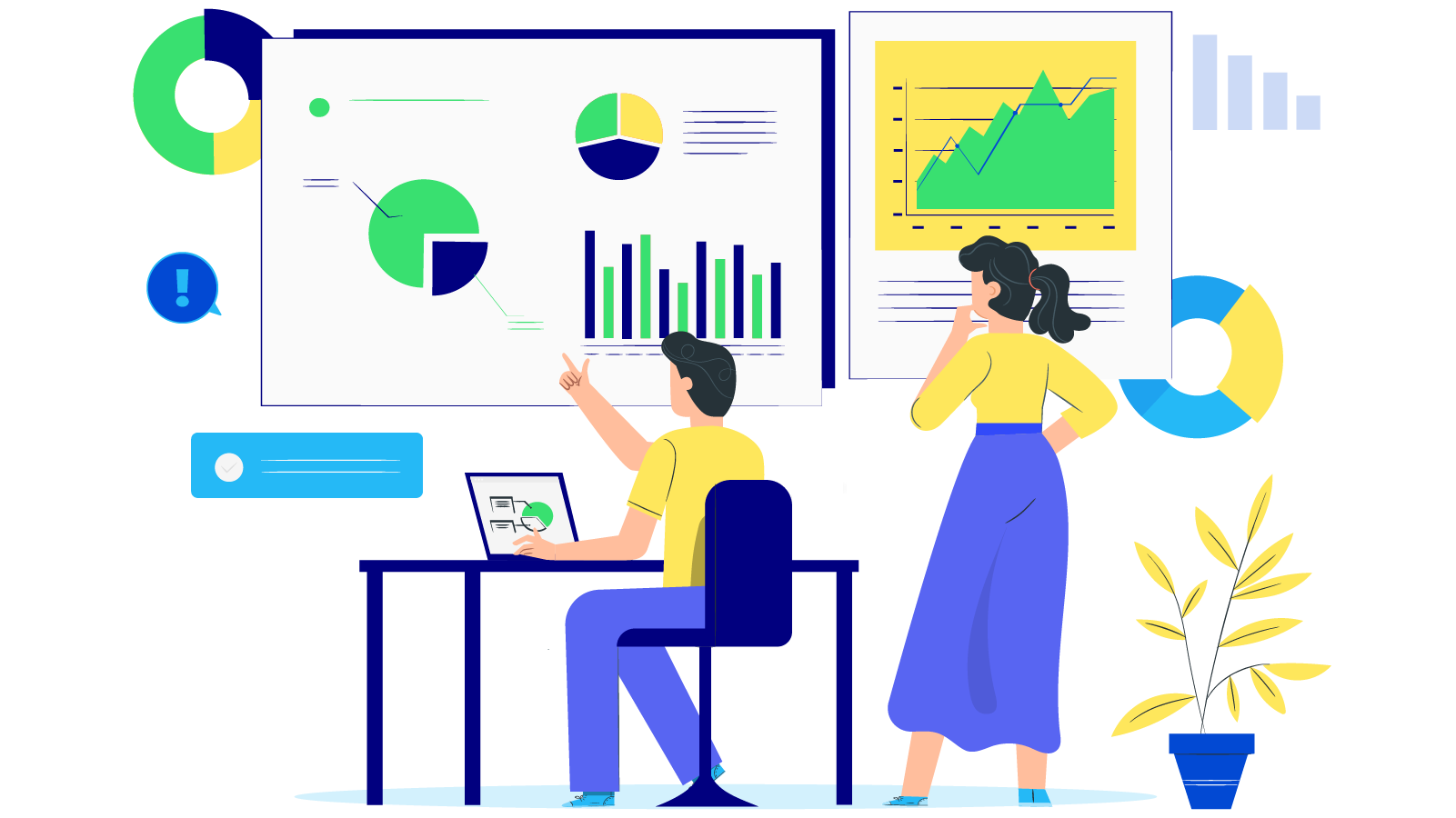 New Posts



Subscribe
Stay in the know
Get special offers on the latest news from Mageplaza.
Earn $10 in reward now!