Worldwide crisis 2021: Big fear yet Big opportunity
The Most Popular Extension Builder for

Magento 2
With a big catalog of 224+ extensions for your online store
The Covid-19 pandemic broke out around the end of 2020 and broke out worldwide since the beginning of 2021, causing many economic, health and educational consequences … thereby affecting industries. The head of the International Monetary Fund (IMF) said, "This is likely to be the next serious crisis, since the 1930s" and mankind cannot know when the pandemic and the crisis will end up completely.
Big fear yet big opportunity, through statistics about the spike figures for home entertainment media channels such as Netflix, YouTube, Facebook … or a series of home delivery services, food ordering or online shopping … has also partly expressed the development factors of the business services for online customers. From this, we can see that, clearly, in times of crisis due to this epidemic, digital transformation is really an indispensable and necessary thing for most businesses.
Table of contents
Global challenges but also opportunities.
The dark corner after the fun to welcome the new year 2021
After fireworks to welcome the new year 2021, Coronavirus began raging and reaching out to the world. On March 11, 2020, the World Health Organization (WHO) officially declared a pandemic and raised the alert level to the highest level. Lockdowns take place in most countries with high rates of infection. In particular, schools, religious centers, recreation areas… have closed on a national or local basis in more than 150 countries, affecting about 98.5% of the student population in the world.
Unemployment rates have been abnormally high in many countries, including the United States. In the West, the unemployment rate in countries is expected to be around 10%; Particularly for countries affected by the heavier pandemic, the unemployment rate will be higher. In developing countries, the consequences of remittances have also been reduced, making the global food crisis worse.
According to Forbes, although the world has launched a $ 2 trillion bailout package to stimulate economic stimulus, the situation still seems to be not optimistic. Because everyone values the health and safety of themselves and their families, consumers will react to the situation by reducing their spending, shopping more prudently, and taking into account the nature of each individual item. Also, according to this magazine, because the core of the economy is GDP, so when consumers spend conservatively on shopping, overall sales of the world will decrease because two-thirds of GDP is generated from consumer spending.
But that negative doesn't always come with unfortunate things
From a positive perspective, it is not difficult to recognize the trends and habits that are gradually being formed by consumers during the time of dealing with a pandemic. If vaccines are seen as the salvation for humanity to fight and overcome the pandemic, then in the common business sector, technology transfer is seen as the key for businesses to move together to adapt. with new market trends and customer buying habits.
Also, during the Covid-19 pandemic, the world economy also witnessed many changes in shopping habits and some other consumer trends. In essence, we all have to learn to adapt to the new environment and conditions, even if it is a worse situation - we suffer and sacrifice a lot more than before, then we have no other choice but the only priority: keep yourself healthy first.
Then, material pursuits and money have been not really concerned as a top priority, but ranked behind health and safety. As a result of the widespread epidemic control, economies around the world had to initiate 'lockdowns' to limit the spread of human-to-human proximity. This led to the collapse of many industries and consumerism at the same time, putting enormous pressure on banks and jobs.
The inconvenient background also brings new opportunities
Opportunities are not available in all industries, of course. In fact, the crisis has happened strongly in industries such as tourism, aviation, restaurants, hotels … Even these industries are constantly manipulated and dominated, leading to many businesses going bankrupt, forced to sell its company back to other 'empires' or fall short after the first quarter of 2020.
Then the miracle has not happened to the world economy? This may be true, it may also be false, depending on the actual circumstances and the person's perspective!
In fact, there are many economic factors that have been driven by, and among them, the most prominent is digital transformation - known more widely than ever and heavily promoted, through this pandemic. The lock-down and social rifts are happening evenly and widely around the world. Humans are not allowed to converse with each other at close range, encourage (or force) the use of masks in public, are restricted from activities that gather people together, cancel international competitions…
It can be said that these inconveniences have been a great driving force for the emergence of many new professions. According to CNBC, new jobs that stand out or are increasing the number of recruits include: temperature screening staff, tracing staff of suspected infected people or close contact with infected people, caregivers. infected patients, workers participating in the production line of masks…
Also according to this page, the prosperity of the international tourism industry may suffer heavy losses in the coming time; Or in the business emails and remote meetings via video call will replace the meetings in person, the company will only be the place for business registration and the home is the real workplace of the staff during the time. epidemic prevention… There are many changes in today's pandemic era - and none of us want to be on the sidelines. Therefore, digital transformation is the necessary way to harmonize the rapid movement of the world.
Top current outstanding offshore software development plans
Market trends are changing quickly and it is not easy for a small, start-ups company to keep up with newly emerging technologies. Certainly, the human resource is the biggest barrier to grasp and apply new technologies. Small businesses, start-ups may find it really difficult to recruit an IT department with full staff of all functions. Since then, companies have gradually considered hiring developers abroad to buy all software solutions, saving money, time and brainpower. Hence, we need offshore software development teams to consolidate software products, bring the best software services and experiences to target users. The top offshore software development options currently outstanding must include:
OFFSHORE APP DEVELOPMENT
Mobile application development is the action or process of a mobile application developed for mobile devices. Not just an application for a purpose, the mobile application is also considered a powerful digital assistant for users by the utility features that it brings.
OFFSHORE WEB DEVELOPMENT
With usability and convenience accessible from anywhere and by anyone (only Internet or Intranet required) without update or apps downloaded that may cause unexpected issues to the device. Web app development is preferred to be used in areas such as e-Commerce, information collection, medical declaration…
OFFSHORE FRONT-END DEVELOPMENT
Front-end web development is known as the process of transforming data into a graphical interface, through the use of HTML, CSS and JavaScript, so that users can view and interact with that data.
OFFSHORE BACK-END DEVELOPMENT
Back-end developers are those who ensure the data and systems required by the frontend application or software are distributed effectively. The developers eventually handle everything that happens in the background. In other words, Front-end is understood as "client-side" applications, as opposed to the backend, which is part of the "server-side" of the application.
OFFSHORE PRODUCT DEVELOPMENT
Most businesses operate on software that is tailored to their own business purposes to date. Regarding software, we also have many aspects revolving around, such as software product development, software product management, software development process, and software product life cycle.
Coming to Saigon Technology Solutions, what would you get?
As an award-winning offshore software development company for many consecutive years, Saigon Technology always provides clients with quality products & the most competitive service fee. :"When getting approached to the international market, we'd love to contribute our best personnel to the world to get the digital transformation process go more smoothly and effectively, bringing more value to end-users. Our expectation is to continue to increase our number of team members, then to enter the top 5 largest companies in Vietnam with 100% Vietnamese capital over the next 5 years. Currently we are confident in the top 10 position, but 5 years later, we will definitely be ranked in the top 5 best software development companies in Vietnam." shared Mr. Bruce Pham – CEO of Saigon Technology Solutions.
Recognized by VINASA as one of the leading technology companies in Vietnam with remarkable achievements during nearly 10 years of conquering the international market, Saigon Technology is proud to welcome and listen to its wishes. of many customers from world powers such as USA, Canada, Australia, Netherlands … with the list of projects stretching from the Americas to Asia.
Understanding the minds of customers during this challenging transformation period, Saigon Technology has always set itself the criteria of willingness to receive digital transformation requests from customers, with services spanning from front-end, back-end development, to mobile & web applications, cloud migration… and so many more. Contributing to the success of Saigon Technology is a team of more than 200 talented software engineers specializing in a variety of programming languages such as ASP.NET, AngularJS, NodeJS, React JS, iOS and Android / React Native.
Wrapping-up
So, as I said above, today's challenge is also tomorrow's opportunity, important as to how we view things and try to adapt to the times. Hence, if you are cherishing ideas and planning to go tech transfer, do not hesitate and contact us today to get free quotes! Certainly, these conversations will help you, more or less to support you on upcoming plans.
Author bio: Thanh (Bruce) Pham strives to deliver successful projects maximising value for the Client by clearly establishing the project objectives and risks, controlling the programs and costs and pro-actively managing the project teams. Although Saigon Technology's professionals are from a range of IT Software Development backgrounds, Thanh also seeks to ensure that they are multi-disciplined and that they are appreciative of the larger market picture of both the software development industry and of the business of the Clients that Saigon Technology is serving.
Website Support
& Maintenance Services
Make sure your store is not only in good shape but also thriving with a professional team yet at an affordable price.
Get Started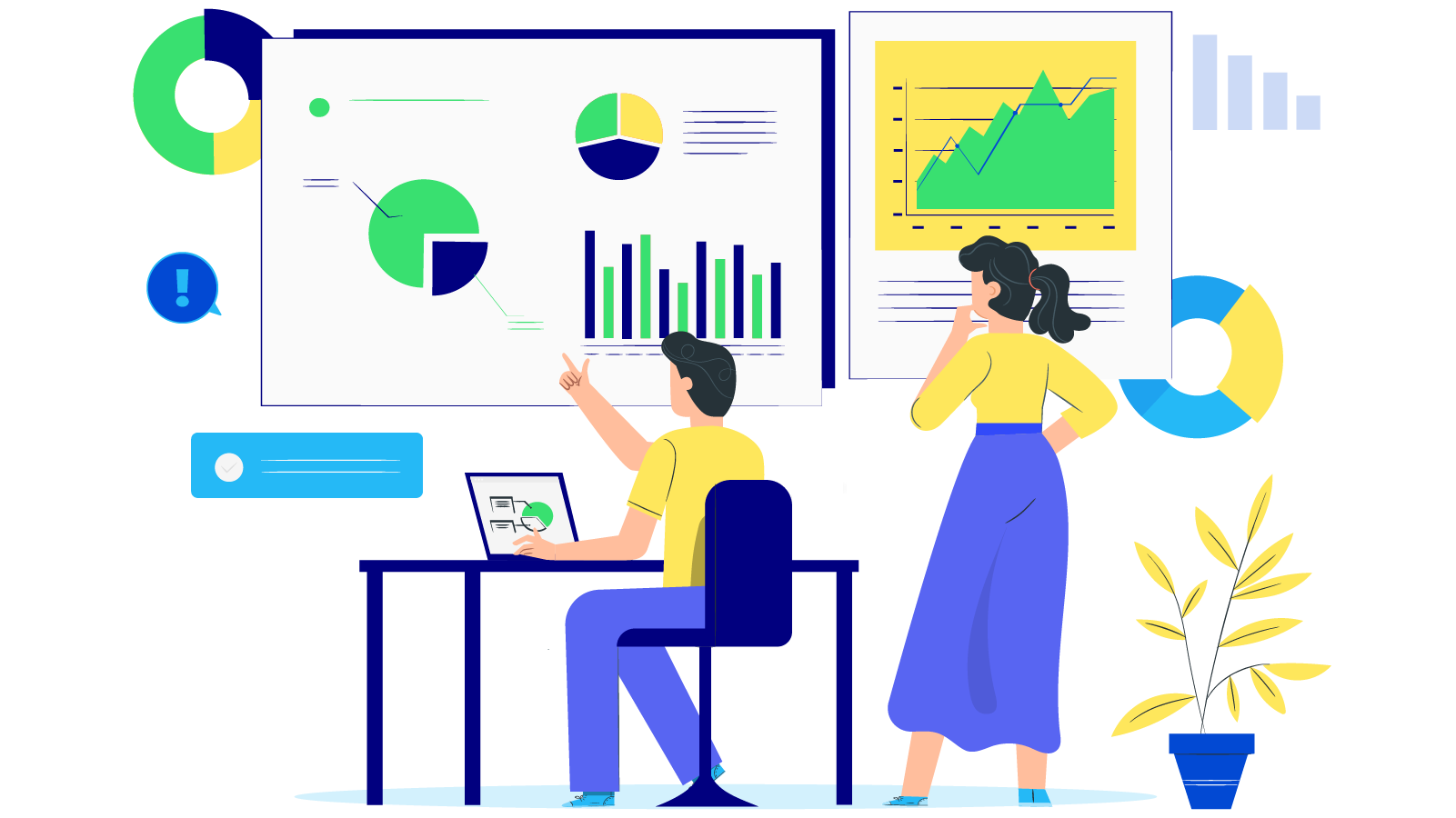 New Posts



Subscribe
Stay in the know
Get special offers on the latest news from Mageplaza.
Earn $10 in reward now!