15+ Best Marketing Strategy books for dummies
The Most Popular Extension Builder for

Magento 2
With a big catalog of 224+ extensions for your online store
Marketing is always involved. It's truly a fascinating, exciting, and interesting field to be in. If you are marketers or just interested in marketing, you must be at least once impressed and thrilled by remarkable marketing strategies from big brands like Coca Cola, Nike, Apple, Starbucks, and more.
I believe that you can learn from these brands a lot to level up your marketing strategies. But have you ever read a marketing book? You can see the signs of marketing out of nowhere, on the internet, TV, or billboards, and wonder how people behind these campaigns make things happen?
That's a common question of a newbie in the marketing world. A book full of knowledge about marketing and related aspects will tell you from the fundamentals to professionals to create a viable marketing strategy.
Learning about marketing strategies in a classic way promises to have much fun, so I made a list of the best marketing strategy books for beginners. Let's dive in!
Here's your list:
1. Blue Ocean Strategy by W. Chan Kim & Renée Mauborgne
Blue Ocean Strategy, Expanded Edition: 4.5/5
This international bestselling book will shed light on everything you think you know about a successful marketing strategy's requirements. You will learn from thought-provoking ideas and advice on winning competitive advantage through the key ideas on the blue ocean, red ocean, and value innovation.
You can challenge your competitors in head-to-head competition and directly compete with them on different business aspects, such as pricing, to gain a competitive advantage over them. However, this kind of strategy doesn't always work. W. Chan Kim and Mauborgne propose another smarter strategy - make your competitors irrelevant. In other words, instead of competing in a well-defined business space (red ocean), consider creating a new space (blue ocean).
The book gives you a framework to find your niches, redesign your strategy, tweak your products/ services to ultimately give your customers a better experience without any head-to-head competition.
2. Unleash Possible: A Marketing Playbook That Drives B2B Sales by Samantha Stone
Unleash Possible is a definite guide on making the right marketing strategy from the start to generate good results in complex selling environments. The book gives you advice on the marketing and sales combination that addresses the practical realities of changes in B2B marketing and the market. So, you can implement advice and insights immediately.
Samantha Stone helps B2B marketers to realize and improve their relationships with the sales department. Unleash Possible is a must-read book for any marketer who wants to uncover their business's potential, evaluate their marketing plan, and streamline the marketing process to serve customers better. It's easy, fun, and helpful to read.
3. The Art of Profitability by Adrian J. Slywotzky
The Art of Profitability: 4.3/5
The Art of Profitability is a valuable resource for business strategists. It delivers inspiration for business development and strategy discussions.
Andrian introduces 23 profit models, each in a chapter, so the goal is to help you choose a suitable model for your business, blend it, and make profits. Though some models nearly gather the same ideas, go slowly through the book to get the right fit with great and new lessons.
4. Hacking Marketing by Scott Brinker
Hacking Marketing shows you the challenges of software dynamics in modern marketing and how to conquer them with successful management frameworks.
Scott Brinker first explains the concept of agile and lean management methodologies used in the development and how you can apply the software-specific processes to marketing. He shows you the importance of being agile and the courage to adapt to innovation. This book is very valuable for marketers who want a deeper understanding of what has become the industry standard of project management in development.
5. Digital Marketing for Dummies by Ryan Deiss & Russ Henneberry
Digital Marketing For Dummies: 4.5/5
Digital Marketing for Dummies is a helpful guide to using proven digital marketing strategies and tactics to raise brand awareness, increase audience engagement, acquire, and monetize customers.
Two authors with profound marketing experience help you get the most out of your marketing efforts by covering multiple critical aspects of marketing success, from SEO, SEM to highly-converted content marketing and influencer marketing. The highlights of this book are the latest tips and techniques for utilizing technology to make your products and services stand out amongst the masses.
Whether you are looking to craft a killing marketing campaign or boost your social presence, this no-nonsense guide will help you do that from scratch.
6. Inbound Marketing: Attract, Engage, and Delight Customers Online by Brian Halligan & Dharmesh Shah
Inbound Marketing, Revised and Updated: 4.3/5
This book is a comprehensive guide to increasing online visibility and audience engagement. Written by top marketing and start-up bloggers, the book provides proven insights on lead nurturing, visual marketing, content production, and customers' digital-driven behavior. This will give the readers what they need to know to leverage inbound marketing in the digital age and transform their marketing online.
7. Selling the Invisible: A Field Guide to Modern Marketing by Harry Beckwith
Harry Beckwith opens our minds to selling services and intangible products that service should be viewed as something to sell, just like a physical product. But selling something invisible is totally different.
This book guides you from branding, marketing, and selling points of view on positioning a service product and selling it in the end. You will realize the core problem of service marketing is service quality. So if you receive any complaint from your customers, fix your service first.
8. Master Content Marketing by Pamela Wilson
Master Content Marketing: 4.8/5
Content marketing is conquering the entire modern marketing landscape. Excellent marketers are those who know how to draw customers to their businesses with valuable information that customers are looking for and want to engage with.
This ultra-efficient step-by-step guide will help you to do that in the fastest way possible. You will learn how to create content that lets customers know and trust your business, capture the best content ideas to avoid blank page blues, and optimize your content elements with easy-to-use templates.
9. Youtube Marketing Strategies by Nicholas Harvey
Youtube Marketing Strategies: 4.0/5
As amongst the largest video-sharing platforms, Youtube becomes a promising playground for marketers to promote and expand the reach of their businesses.
In this book, you will learn everything about how to get something thrived on Youtube. You will learn from the most fundamental knowledge - the definition of Youtube marketing to essential Youtube marketing strategies, tactics, and techniques to get the most out of this powerful platform.
If you are a beginner in Marketing, particularly in Youtube marketing, this book will be helpful to you.
10. Hacking Growth: How Today's Fastest-Growing Companies Drive Breakout Success by Sean Ellis & Morgan Brown
This book explains a methodology called Growth Hacking that is implemented by many successful and big companies across industries, such as LinkedIn, Pinterest, IBM, Walmart, or Microsoft. Through the book, you will learn how these companies grow from the humble beginnings into the powerhouses they are today.
From the profound study on real-life successful companies, Sean Ellis and Morgan Brown reveal an accessible and practical toolkit that any business can use to expand the reach of their business, customer base, and market share. They do not tell you to apply exactly what the pioneers of Growth Hacking did before, instead guide you through the process of creating and executing your own custom Growth-hacking strategies.
11. Building a Storybrand by Donald Miller
Donald Miller teaches you how to fight with struggle when demonstrating your business by using seven universal elements of a powerful story. You can create a brand story that appeals to your audience, conveys the message you want customers to understand, and draws them to your products and services.
Most marketing doesn't work because it's too complicated and abstract. Brand storytelling will make your messaging simpler, more enticing, and useful. One of the most noteworthy points you will learn from this book is "sell the problem, don't sell the product."
12. Positioning: The Battle for Your Mind by AI Ries & Jack Trout
Written by advertising gurus, this classic book tells you how to position your products and company in the mind of prospects. It works better to establish a position from the existing public perception of your brand, products, or services, instead of trying to engrave your imaginary position on the mind of customers.
The lessons in this book can mostly apply to large companies with large advertising budgets, but most principles can apply to smaller businesses.
13. 22 Immutable Laws of Marketing: Violate Them at Your Own Risk by AI Ries & Jack Trout
The 22 Immutable Laws of Marketing: 4.6/5
You may have ever heard of marketing rules; now, the bestselling authors of Positioning will tell you the laws of marketing that are essential to create and launch a successful marketing campaign.
You will get to know a compendium of twenty-two innovative rules for understanding and succeeding in the international marketplace. Here are some of the 22 laws of marketing mentioned:
The law of Leadership
The law of category
The law of the mind
The law of perception
The law of focus
The law of exclusivity
The law of ladder
The law of duality
The law of the opposite
The law of line extension
And more
14. 22 Immutable Laws of Branding by AI Ries & Laura Ries
22 Immutable Laws of Branding: 4.5/5
Built on the huge success of The 22 Immutable Laws of Marketing, this book continues to provide you with practical insights into one of the hottest topics in today's insanely crowded marketplace: branding from traditional branding to digital branding. You will discover some key points to cut through the clutter to build your brand. Though the second half of the book is not highly practical and strongly proven in the current situation, the principles about brand dilution and product expansion are interesting and helpful to read.
15. How to Acquire Your First Million Customers by Ken McDonald & Chris Newton
How to Acquire Your First Million Customers: 4.9/5
In this book, Ken McDonald and Chris Newton discuss proven successful marketing strategies over the past 20 years in a coherent and easy-to-understand way. Anyone looking to understand better growing an online business through marketing efficiency and customer acquisition can get what they need from this book.
The authors first explain how to define, set up, measure the growth, and then guide you through various tactics and channels to make growth for success. From marketing strategy, digital marketing, social media marketing, SEO, PPC advertising, affiliate marketing, video, content strategies, and influencer marketing, you explore how to utilize these channels to scale your business for growth.
Bottom line
If you are learning about marketing and thrilled to become an excellent marketing strategist, dig into these books to learn more about this fascinating field.
The powerful weapon of a marketer is his knowledge and experience, so don't stop sharpening it by reading good books. Read them, enjoy them, adapt, and grow your business.
Jade is a content creator, book lover, and a hodophile. She loves to learn skills and practical knowledge to excel at marketing, especially content marketing.
Website Support
& Maintenance Services
Make sure your store is not only in good shape but also thriving with a professional team yet at an affordable price.
Get Started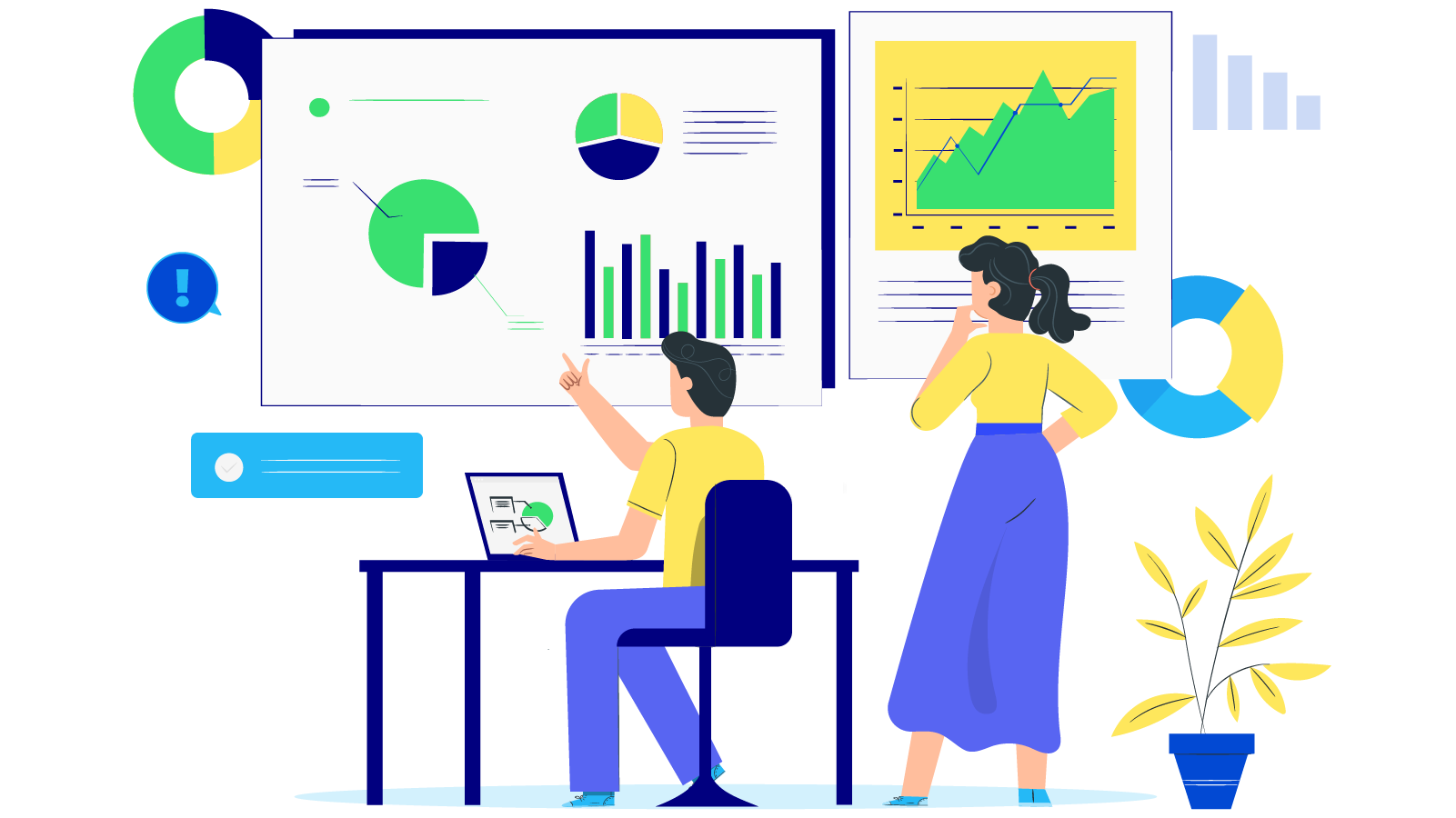 New Posts



Subscribe
Stay in the know
Get special offers on the latest news from Mageplaza.
Earn $10 in reward now!