8+ Best Lead Generation Systems in 2023
The Most Popular Extension Builder for

Magento 2
With a big catalog of 224+ extensions for your online store
Let's start with this fact: Lead generation is difficult, whether in person or online.
More than just attracting people to visit your website in the first place, lead generation is also about collecting their info, so that you can drive communication and turn casual traffic into loyal customers.
And just like any challenging job, lead generation requires the right systems.
That's why in this guide, we'll share our top picks for systems that can help you bail every aspect of web-based lead generation. With the help of 8+ best lead generation systems, you'll be able to identify and convert leads quickly.
Table of contents
What is a lead generation system?
A lead generation system is a software solution that helps you automatically generate and collect leads from particular channels. Then, it routes the collected leads to marketing or sales teams for conversion.
As you can find and generate leads from any channels, from landing pages to email to social media channels, there are many types of lead generation systems catered to different, specific channels. Besides, there are some systems providing all-in-one lead generation and marketing automation solutions.
Benefits of using a lead generation system
With the right system, you can expand your customer base, generate and convert more quality leads from multiple channels, achieve higher conversion rates, and eventually boost your sales and revenue.
So, to be specific, a lead generation system can help you:
Identify new prospects. By capturing data from the potential buyers who visit your product/ service website, lead generation systems help build the lead pipeline in automated fashion organically. Since these leads are collected from website traffic, they indicate some interest level from anyone who visits your website or is making purchasing decisions.

Generate qualified leads. Inbound lead generation systems generate leads from interested buyers. These people choose to visit your site because of your expertise in a specific domain or industry and/ or they're interested in your products/ services. Also, because they're willing to provide their contact information in exchange for the value offer you're showing on your website, they're likely to be more qualified leads.

Improve sales productivity. One of the most enormous advantages of using a lead generation system is that it automates a lot of repetitive manual tasks in the lead capturing process. Thus, it helps salespeople focus on more value-added activities that are related to engaging with leads, closing deals, and generating revenue.

Create seamless marketing automation and pipeline management. Most lead generation systems come with integration capabilities with other software, such as email marketing, CRM, and conversion optimization tools.
Once you've understood the definition and main benefits of lead generation systems, let's move to 8+ best lead generation systems right below.
8+ Best lead generation systems
1. Leadpages
As one of the best landing page builders, Leadpages is often taken out to compare to other builders.
Leadpages is a brilliant investment for the start-up to midsize businesses. This software assists you in building websites and high-converting landing pages that are beautiful-crafted and functional.
Reasons why you'd love it:
Include various beautiful and customizable templates
Offer the drag and drop landing page editor
Collect unlimited leads for free, no matter what pricing plan you choose
Provide handy lead-generation tools (such as creating pop-ups, one-click signups, etc.)
Some cons you might want to concern
Not a comprehensive sales funnel builder (Don't include email marketing or automation)
Have to take time to integrate Leadpages well with other essential tools for a fully functional funnel
Standard Plan: $37/month or $25/month (billed annually) - 1 site limit
Pro Plan: $79/month or $48/month (billed annually) - 3 site limit
Advanced Plan: $321/month or $199/month (billed annually) - Up to 50 sites and a full set of features
2. Unbounce: for building landing pages
Even if you are not exactly a coder or designer, you can quickly build landing pages by yourself when you have a tool like Unbounce.
When you run highly-targeted campaigns, such as account-based marketing campaigns, you need to tailor your entire funnel to its audience. That's why custom-built landing pages are so essential.
Think about it…
Let's say you click on an ad that promotes the best extensions for Magento 2 and you landed on a homepage that isn't Magento 2-specific, the chances of converting that traffic drops. But, if you were redirected to a landing page that emphasizes in big, bold letters, " The Best Extensions for Magento 2," you would find exactly what you're looking for.
So, when building your marketing funnels, use a system like Unbounce to create multiple, campaign-specific landing pages quickly. Conversion rates are guaranteed to increase, and search engines will reward you for it.
To help you while designing, the platform has an extensive range of templates and features. It also has over 85 templates for mobile devices, so you'll have a lot of options to choose from. If you have your own design ideas, you're able to start with a blank page.
With Unbounce, you're able to duplicate your most successful landing pages to save time and create high converting pages in bulk. Plus, it's easy to A/B test variations of landing pages to see which messaging, and designs perform best.
Pricing plans:
Launch Plan: $80/ month
Optimize Plan: $120/ month
Accelerate Plan: $200/ month
Scale Plan: $300/ month
Read more:
3. Wisepops: for pop-ups
It comes as no surprise that most people don't exactly love pop-up windows - after all, why would you want a window popping up over the content you're seeing? Or, a pop-up that always keeps you from closing the window you are about to close?
Nevertheless, as much as people complain about pop-up forms, they still work - and in many cases, they can actually convert very well.
One of the best systems that you can use to create beautiful pop-ups for your website is Wisepops. This simple system offers various options for creating pop-ups for both desktops and mobiles.
This drag-and-drop builder is super simple to use, especially it offers 60 ready-made templates for you to choose from. You also have different options for when to trigger your pop-up; for instance, when the visitor first accesses, scrolls down, clicks on a specific link, hovers over a particular element, or leaves your webpage.
Or, you can always set up your own custom event or trigger and determine what other timing rules must be respected to display the pop-up. Additionally, the system offers the ability to activate multiple campaigns simultaneously, target visitors based on their location and browser, and then you can even craft dedicated messages for new visitors and returning ones.
So yes, while pop-ups may be annoying to many people, if they are properly timed and shown only to the visitors who are more likely to convert, they can eventually work wonders for your lead generation.
Pricing plans:
50,000 pageviews per month: $29/ month
100,000 pageviews per month: $49/ month
250,000 pageviews per month: $99/ month
500,000 pageviews per month: $129/ month
1,000,000 pageviews per month: $199/ month
Enterprise: starts at $200/ month
4. Leadfeeder: for collecting data
Leadfeeder is a site visitor identification system designed for digital marketers and sales teams to generate leads. It tells you which companies visited you, how they found you, and what their interests are - even if they didn't fill out any forms or contact you.
You just need to install the Leadfeeder Tracker to your site and connect your account to Google Analytics. Then, you will get the following details:
Company details including industry, contact information, and employee count
Which pages visitors accessed and how long they spent there
Where they came from before landing on your site
The system also comes with automatic lead scoring, which places your hottest leads on top of your lead list. It allows you to hide or remove unwanted companies, so you can focus on quality leads. The generated leads give you a better idea of your prospects' interests, letting you come up with better sales pitches.
Leadfeeder supports native integrations, so that you can connect it to already-existing sales and marketing tools. It can be integrated well with third-party apps, such as Zoho CRM, Hubspot CRM, Zapier, and more.
Pricing plans:
Lite Plan: $0
Premium Plan: starts at $63/ month
5. AVADA Email: for email marketing
AVADA Email Marketing is one of our favorite solutions for email marketing. Basically, this app can help you automate, personalize, and optimize your email marketing campaigns. More than that, it's also great for lead generation.
One of our favorite parts about AVADA Email Marketing is that you have various ready-made templates. So even if you are not a world-class designer or copywriter, you can still get responses.
Moreover, with the support of Exit-Intent Popups, Add-to-cart, or Spin to Win, you can collect leads with ease, deliver appealing discount coupons to boost sales, and draw attention to other content on your page. Plus, its pre-done automation email series can follow up with your audiences at any touchpoint. You can easily reach, engage, and convert them into your loyal customers and raving fans.
With a friendly and professional customer support team, AVADA ensures you can get incredible experiences with your email marketing campaigns and lead generation process. Amazingly, it offers a free plan together with a 14-day free trial, so you can test it out today!
Related topic: 8+ Best Email Marketing Software
Pricing plans:
Free Plan
Pro Plan: $9/ month
TRY AVADA EMAIL MARKETING FOR FREE
6. LeadQuizzes: quizzes and survey
This quizzes software helps you create interactive content such as quizzes, surveys, forms, etc. which allows you to engage your audience, promote your brand - without any required coding knowledge.
This tool is intended for businesses of all sizes. It is very simple to use, offers many different templates, and helps you collect the right leads you need.
Reasons why you'd love it:
75+ amazing and customizable templates
Drag and drop builder
Real-time analytics
Use it to turn website visitors into leads and sales
Some cons you might want to concern:
The pricing might be a bit higher for some, but remember how much it could increase your conversions.
Pricing and plans:
Offer a 14-day free trial
Lite Plan: $49/month or $37/month (billed annually) - 1 site limit
Growth Plan: $99/month or $74/month (billed annually) - 5 site limit
Advanced Plan: $249/month or $186/month (billed annually) - 15 site limit
7. Phantombuster: for social media
With all the growth hacking strategies that have become common in recent years, Phantombuster has emerged as one of our favorites. This platform provides more than 200 code-free automation and data extraction tools for LinkedIn, Facebook, Twitter, Instagram, Pinterest, Quora, Media, and others.
Each tool in Phantombuster can be individually used or combined with others to create full workflows. For instance, you can automate lead generation on LinkedIn, receive follows from your competitors' Twitter followers, or hire developers from GitHub.
In short, you can use Phantombuster on your social media platforms to automate the following:
Lead generation
Audience building
Increasing social reach and engagement
No matter if you want to scrape data from sites, send automated messages, or perform automated actions on social media channels, Phantombuster lets you get more done every single day, which can mean only one thing: more leads and more sales.
Pricing plans:
Free Plan
Growth Hacker Plan: $30/ month
Business Plan: $70/ month
Enterprise Plan: $200/ month
Premium Plan: $900/ month
8. MobileMonkey: for live chat
MobileMonkey chatbots help lead capture, lead qualification, and lead nurturing become easier via live chat for your website, Messenger for Facebook and Instagram, SMS text messaging, and other popular chat channels, from one platform.
OmniChat by MobileMonkey is a multi-channel chatbot and automation platform that lets you create chat campaign content once and use it on each of the above-mentioned channels while unifying customer support chat in one streamlined inbox.
Below are some examples you can get started with MobileMonkey to generate leads, sign-ups, and opt-ins using MobileMonkey:
Use the proactive live chat to engage prospects and customers on your website
Add the Free Facebook Lead generator product to your Facebook Page and Posts to automatically capture names, phone numbers, and emails of those who "like" your posts and follow your business
Set up Facebook and Instagram post autoresponders to capture the contact information of anyone that comments on your content
Run a contest or giveaway with Messenger chatbots on Facebook or Instagram
You can then run remarketing campaigns with interactive Facebook and Instagram Messenger ads to turn those leads into sales.
Pricing plans:
Free Plan
Pro Plan: $19/ month
Unicorn Plan: $39/ month
Team Plan: $249/ month
9. Vyper: for running contests
Contests and rewards are an excellent way to engage your leads and drive conversion, and with Vyper, creating them becomes as simple as possible.
This platform lets you use its intuitive dashboard and templates to build beautiful landing pages for contests that draw visitors' attention and get them to participate. You can create different rewards programs that incentivize actions that your visitors can perform, such as social media engagement or referrals.
Vyper allows your contest participants to earn additional entries by completing further actions, including completing a form on your website, following your social profiles, or referring a friend. You can actually set the number of extra entries a participant can earn and increase the likelihood your contest will be shared.
In short, you can create the following types of campaigns with Vyper:
Viral contest/ giveaway
Combo reward/ referral program
Referral/ ambassador program
Reward/ loyalty program
Pre-launch/ waitlist campaign
Milestone contest
Leaderboard
Additionally, Vyper provides several integration options to combine your social campaign with your email marketing. That means you can send email alerts and notifications to users about your contests and promotions.
Pricing plans:
Enterprise Plan: $149/ month
Agency Plan: $299/ month
Related topic: 3 Case Studies of Outstanding Reward Programs
10. ProProfs Survey Maker: for customer research/ survey
As a cloud-based platform, ProProfs Survey Maker enables you to capture qualified leads and identify their pain points. It is a robust and easy to use survey solution, especially designed for educators, marketers, and event planners.
Developed with a drag-and-drop user interface and mobile-friendly features, this tool is used to collect customer feedback, conduct market research and demographic analysis, evaluate course effectiveness, and other goals or activities.
With ProProfs Survey Maker, designing and generating online surveys is a breeze, whether simple or sophisticated. The tool enables users to choose from a wide collection of survey templates, which they can customize by adding logos, colors, background images, and call-to-action buttons.
Moreover, the software helps you easily reach out to people by sharing surveys and questionnaires in various ways, such as sharing surveys on Facebook, Twitter, and other social media platforms, sending emails, and publishing on blogs and websites. After delivering your surveys, you can track how respondents are answering your surveys. You can obtain information about your respondents instantly and access detailed survey reports in real-time.
Pricing plans: A 15-day trial of ProProfs Survey Maker is available with the following pricing plans:
Free Plan
Essentials Plan: starts at $10/ month
Premium Plan: starts at $20/ month
11. Calendly: for calendar and appointment setting
When you are trying to convert a lead, friction can be your biggest enemy.
Going back and forth through emails, trying to set up a time to talk is not only a challenge, but it also lowers the eagerness and patience of your lead and increases the likelihood that he will move on or get persuaded by the competition.
However, with a tool like Calendly, setting a time for a meeting or appointment becomes effortless.
All you need to do is let your appointment booking software know your availability preferences and it will do the rest for you. Then, you can share your link in emails, your website, and other correspondence to automate the scheduling of your appointments. Prospects will choose a time, and the event will then be added to both of your calendars.
Its easy-to-use and modern interface guarantees a smooth experience. It can be integrated well with Google, Outlook, and Office 365, and check all calendars for conflicts to avoid double-booking. It also automatically adds new events to the calendars. Custom reminders and confirmations can be sent automatically to invitees to ensure maximum retention.
The software is fully optimized for desktops, tablets, and phones, ensuring that invitees have no compatibility issues while running it on their devices. Calendly allows the prevention of last-minute meetings, setting buffer times between appointments, and secret event types for enhanced privacy and control.
You can set your capacity and allow multiple invitees to schedule the same slot, which is particularly helpful for webinars, workshops, classes, and tours. Invitees can quickly add meetings to their own calendars without registering or signing up.
Pricing plans:
Basic Plan: $0
Premium Plan: $8/ user/ month
Pro Plan: $12/ user/ month
12. Jumplead: for lead generation, nurturing, and management
Jumplead is a lead generation and nurturing system with various tools to help. That's why we picked it first, as it is pretty much a complete set of all the tools you need throughout your lead generation and management processes.
Jumplead
So, you can use Jumplead to generate leads for your brand in 4 different ways:
Dynamic lead generation forms that you can embed anywhere on your website
Landing pages which you can set up in Jumplead directly
Overlays to grab attention which is triggered by exit intent (when someone is about to close your webpage, a pop-up window will appear), page scroll, and a form embedded directly on your website
Live chat window for your personalized messaging (also very helpful for nurturing returning website visitors and leads!)
When you start generating leads, the very next step is to nurture them into becoming paying customers. Jumplead lets you segment your leads into proper lists so that you're able to send them personalized email broadcasts and build targeted marketing automation campaigns. You can send your leads personalized follow-up emails triggered by their activity, as you keep on engaging them.
Furthermore, the next big feature you'll get with Jumplead is lead management. Once you have generated leads and started nurturing them with email marketing campaigns and triggered emails, you can keep a close eye on their activity. For example, you'll get information about their visits to your website and any triggered automation they might have received. As a result, you can know the complete history of their engagement with your business at any moment so that you can reach out to them proactively, when needed.
Pricing plans:
Solo Plan: $49/ month
Starter Plan: $99/ month
Pro Plan: $199/ month
Enterprise Plan: $299/ month
Enterprise 80: $449/ month
Enterprise 100: $599/ month
Enterprise 120: $749/ month
Enterprise 130: 824/ month
13. Zonka Feedback: Gain quality customer leads
Zonka Feedback is an ideal customer feedback tool by which you can create a popup form to gain quality customer leads. You can use pre-built survey templates to create the survey according to your business and personalize the pop ups too. You can maximize the engagement and leads by using different features such as smiley questions, NPS questions, CES metrics and more. There are lots of integrations present in the tool that helps you to nurture the leads.
Key features:
Create your surveys in under five minutes. There is no technical knowledge required.
Manage feedback easily, collaborate with the team, and take action to close feedback loops.
Configure multiple locations. View cumulative and comparative reports based on location.
App for providing feedback that works on both iOS and Android devices.
Incorporate survey questions into emails so that customers can respond directly from the email.
Receive real-time SMS and email notifications for new and low feedback.
Pricing:
Free plan for 15 days.
Plan starts 49$/Mo
So, what lead generation system will you try?
You can see that there are many different types of lead generation systems specializing in various marketing channels. And then, some systems have it all - but you might now know if you will need it all.
But don't get it intimated. Instead, focus on where most of your prospects are. And you can use the right system effectively to generate more leads, achieve higher conversion rates, and boost your sales and revenue.
If you loved this blog post and want more comprehensive content, join our newsletter today and be the first to know when we publish anything new!
Haley is a content creator at Mageplaza. When not working, she spends time on travel adventures, books, and food tasting. As growing up, she wants to read, learn, and experience more things to adapt herself to this ever-changing world.
Website Support
& Maintenance Services
Make sure your store is not only in good shape but also thriving with a professional team yet at an affordable price.
Get Started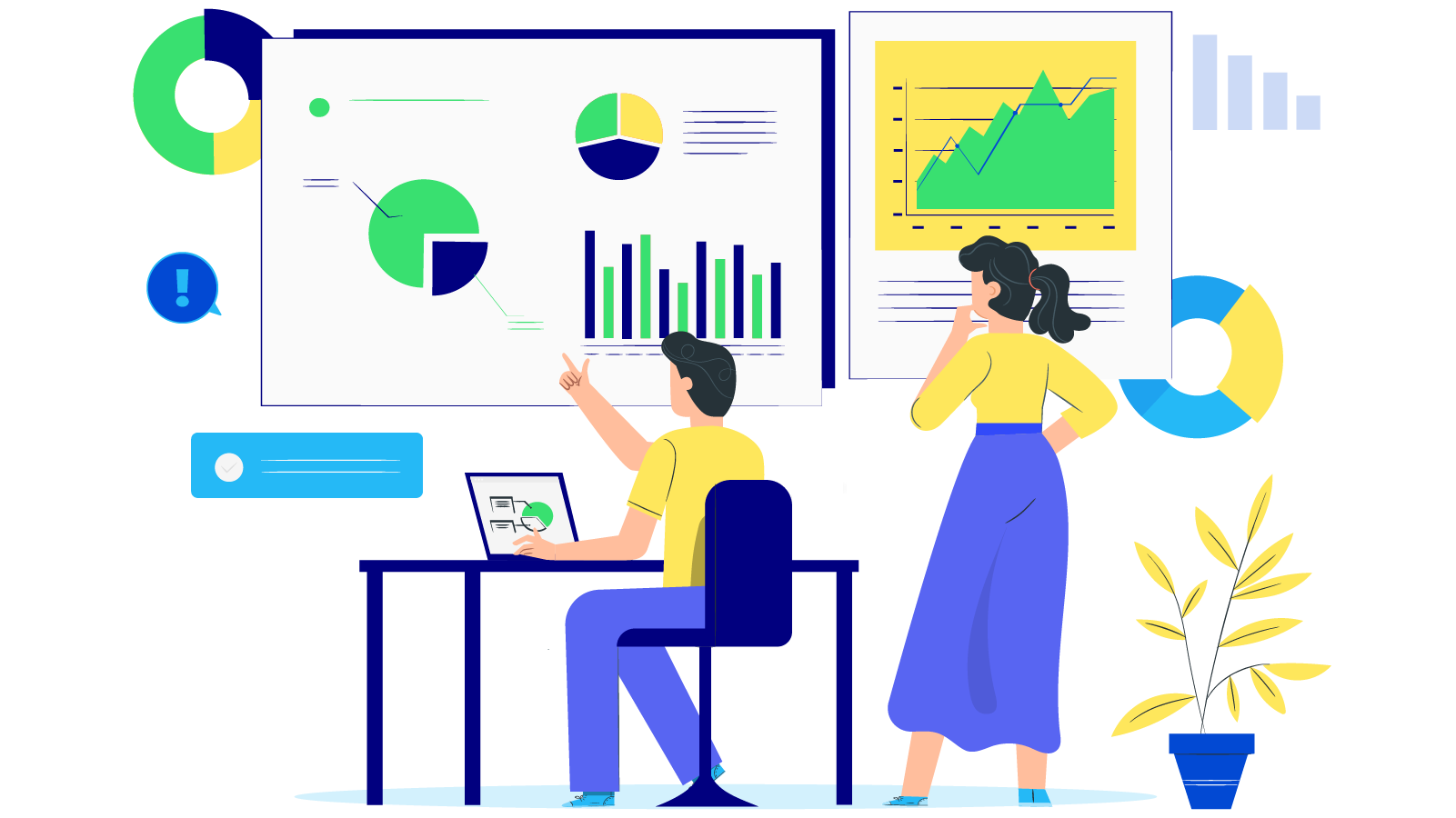 New Posts



Subscribe
Stay in the know
Get special offers on the latest news from Mageplaza.
Earn $10 in reward now!