Web Design Company Develop For Magento 1, 2
The vendors and agencies we include in our list below are the top Magento experts working in San Jose. They strive and grow every day to bring good products and services to merchants which use Magento as an e-Commerce platform for their online stores all around the world. Magento experts work to design, develop, support and perfect Magento-based sites. Millions of issues are being solved everyday thanks to these enthusiasts.
All the vendors in San Jose have been working with many companies and organizations including from small/medium-sized firms to big businesses. Products are developed based on merchant's needs and requirements with the best services regardless of your company size.
Products and services offered by agencies in San Jose below can be varied in pricing, depending on the what services, versions, editions and your requirements are. Normally, prices are reasonable and flexible for you to choose.
Today, satisfying quality products for customers is not enough to lead to success. Because, suppose your customers like your product, but they can not make a purchase because you don't have the best and most convenient payment method. They will leave immediately and reach out to your competitors. Clearly, payment methods are extremely important for every online store. **Paypal** was born as the best choice for online stores.
Paypal Agency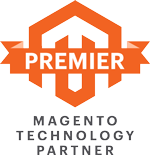 Paypal's Locations (1)
Fastly - North America




Address: 2211 North First Street, San Jose, California 95131, United States.
Signifyd is an official partner of Magento. It was created based on the belief that businesses can grow rapidly without fear of fraud. With Signifyd, it helps you tackle the challenges faced by e-commerce stores like lost billions of dollars in reimbursement, customer dissatisfaction, etc.
Signifyd Inc Agency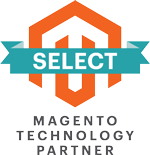 Signifyd Inc's Locations (1)
Signifyd - Headequarters




Address: 2590 North First Street, Suite 300, San Jose, California 95131, United States.
MW2 is a global Magento solution partner. MW2 enables rapid distribution and optimization of the global and multinational B2B and B2C platforms. In addition, MW2 provides reliable international consulting solutions.
MW2 Consulting Services, Inc. Agency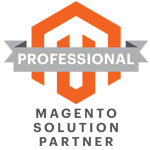 MW2 Consulting Services, Inc.'s Locations (2)
MW2 Consulting - San Jose CA




Address: 2033 Gateway Place,5th Floor, San Jose, California 95110, United States.

MW2 Consulting - Philadelphia PA




Address: 630 Freedom Business Center, King of Prussia, Pennsylvania 19406, United States.
---
People also searched for
Magento Agency San Jose United States
Magento Company in San Jose United States

Magento Experts in San Jose United States
Magento Partners in San Jose United States
Magento 2 Agency in San Jose United States

Magento Solution Partners in San Jose United States
Magento Solution Partner San Jose United States
2.2.x, 2.3.x, 2.4.x