Media City, United Arab Emirates
Top Magento Development Agencies in Media City
Your
Trusted

Magento Development Agency

Trusted by more than 121k+ global customers over 9+ years. Succeed with 200+ projects worldwide thanks to our experienced qualified Magento developers
Dotmailer is a leading email marketing automation platform. This is a user-friendly, innovative extension for smarter and faster marketing. The mission of this module is to empower marketers to manage their tools and services to achieve amazing results. It offers a number of prominent features integrated into Magento 1 & 2 such as data synchronization, easy to drag & drop, segmentation & data acquisition, automation program builder, dynamic personalized content, transactional email, and documentation.
Dotmailer Ltd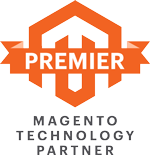 Dotmailer Ltd's Locations (4)
Dotmailer - London




Address: No. 1 London Bridge, London, London SE1 9BG, United Kingdom.

Dotmailer - Dubai




Address: Office 118 The Loft Offices, Media City, Dubai n/a, United Arab Emirates.

Dotmailer - New York




Address: 333 7th Avenue, Floor 18, New York, New York 10001, United States.

Dotmailer - Australia




Address: Suite 41, Level 27 101 Collins Street, Melbourne, Melbourne 3000, Australia.
With Magento Global Elite Partner and 2017 Spirit of Excellence Partner, Redbox Digital becomes an internationally trusted ecommerce agency for providing end-to-end digital and commerce solutions for major brands across the globe.
Redbox Digital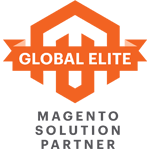 Redbox Digital's Locations (6)
Redbox Digital - Head Office




Address: Level 3, 118 Commercial Street, London, London E1 6NF, United Kingdom.

Redbox Digital - Sydney




Address: Suite 410, 3 Gladstone Street, Newtown Newtown, Sydney, NSW 2042, Australia.

Redbox Digital - Auckland




Address: Suite 2a, 109 Dominion Rd Mt Eden, Auckland, 1024, New Zealand.

Redbox Digital - Dubai




Address: Office 118 Loft Building 2, Media City, Dubai, Media City Dubai, United Arab Emirates.

Redbox Digital - Mauritius




Address: Level 3, The Core Building, Ebene Cybercity, Mauritius, Mauritius.

Redbox Digital - Italy




Address: Via Francesco Crotti 6 Campogalliano, Modena, 41011, Italy.
Media City Web Design Development Company For Magento
Magento for SME
All the vendors in Media City have been working with many companies and organizations including from small/medium-sized firms to big businesses. Products are developed based on merchant's needs and requirements with the best services regardless of your company size.
Media City Magento Experts Developers
The vendors and agencies we include in our list below are the top Magento experts working in Media City. They strive and grow every day to bring good products and services to merchants which use Magento as an e-Commerce platform for their online stores all around the world. Magento experts work to design, develop, support and perfect Magento-based sites. Millions of issues are being solved everyday thanks to these enthusiasts.
Affordable & Flexible Pricing in Media City
Products and services offered by agencies in Media City below can be varied in pricing, depending on the what services, versions, editions and your requirements are. Normally, prices are reasonable and flexible for you to choose.
People also searched for
Magento Agency Media City United Arab Emirates
Magento Company in Media City United Arab Emirates

Magento Experts in Media City United Arab Emirates
Magento Partners in Media City United Arab Emirates
Magento 2 Agency in Media City United Arab Emirates

Magento Solution Partners in Media City United Arab Emirates
Magento Solution Partner Media City United Arab Emirates
2.2.x, 2.3.x, 2.4.x