Kyiv Web Design / Development Companies for Magento
Kyiv Magento Experts
The vendors and agencies we include in our list below are the top Magento experts working in Kyiv. They strive and grow every day to bring good products and services to merchants which use Magento as an e-Commerce platform for their online stores all around the world. Magento experts work to design, develop, support and perfect Magento-based sites. Millions of issues are being solved everyday thanks to these enthusiasts.
Magento for SME
All the vendors in Kyiv have been working with many companies and organizations including from small/medium-sized firms to big businesses. Products are developed based on merchant's needs and requirements with the best services regardless of your company size.
Affordable & Flexible Pricing in Kyiv
Products and services offered by agencies in Kyiv below can be varied in pricing, depending on the what services, versions, editions and your requirements are. Normally, prices are reasonable and flexible for you to choose.
Top Magento Development Agencies in Kyiv
Vaimo provides the Magento platform with full service eCommerce solution. It also the best choice to practise eCommerce solutions; moreover, it supports the customer's online businesses in global.
Vaimo - Magento solution Agency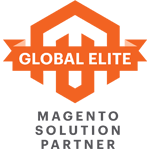 Vaimo's Locations (12)
Vaimo - Sweden




Address: Rosenlundsgatan 40, Stockholm, 11853, Sweden.

Vaimo - UK




Address: 38 Threadneedle Street, Bank, London, EC2R 8AY, United Kingdom.

Vaimo - Denmark




Address: Vesterbrogade 10, 2nd floor, Copenhagen V, 1620, Denmark.

Vaimo - Finland




Address: Lönnrotinkatu 11 (3rd floor), Helsinki, Uusimaa 00120, Finland.

Vaimo - Norway




Address: Trelastgata 3, Oslo, 0191, Norway.

Vaimo - South Africa




Address: Ashlea Gardens Office Park, Building 1, First Floor 180 Garsfontein Road, Pretoria, 0081, South Africa.

Vaimo - Estonia




Address: Tartu mnt. 13 Kompassi Maja, 4th floor, Tallinn, Harjumaa 10145, Estonia.

Vaimo - Dubai




Address: Unit 304, Indigo Tower Cluster D, JLT, Dubai, PO Box: 71012, United Arab Emirates.

Vaimo - Ukraine




Address: Zhylianska str. 31, 3rd floor, Kyiv, 01033, Ukraine.

Vaimo - Japan




Address: 3-25-18, Shibuya Shibuya-ku, Tokyo, 150-8530 , Japan.

Vaimo - Latvia




Address: Riga Street 76A, Valmiera, Valmiera LV-4201, Latvia.

Vaimo - BeNeLux




Address: C-mine 12, Genk, 3600, Belgium.
Valtech is the place to connect customers with consumers. Valtech is a creator, designer, marketer, publisher, and developer. They have offices in 14 different countries (France, USA, UK, Canada, China, Germany, Netherlands, Sweden, Switzerland, Denmark, India, Australia, Singapore, Argentina).
Valtech Solutions - Magento solution Agency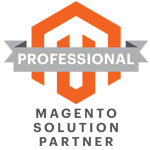 Valtech Solutions's Locations (8)
Valtech - Headquarters




Address: 416 W 13th Street Suite 309, New York, New York 10014, United States.

Valtech - Netherlands




Address: Amsterdamseweg 43, Amersfoort, 3812 RP, Netherlands.

Valtech - Germany




Address: Friedenheimer Brücke 29, München, Bayern 80639, Germany.

Valtech - Singapore




Address: 67 Tuas Ave 1, Singapore, 639509, Singapore.

Valtech - Chicago




Address: 15 S Aberdeen St., Chicago, Illinois 60607, United States.

Valtech - Texas




Address: 7200 Bishop Rd 280, Plano, Texas 75024, United States.

Valtech - Ukraine




Address: 10 Verkniy Val Street, Kyiv, 04071, Ukraine.

Valtech - Canada




Address: 400 Boulevard de Maisonneuve O 700, Montréal, Quebec H3A 1L4, Canada.
Eltrino - team of certified Magento developers: We provide professional development, architecture, support and maintenance services for B2B & B2C stores on Magento, integrate ERP/CRM systems, develop Magento extensions.
Eltrino - Magento technology Agency
Eltrino's Locations (3)
Eltrino LLC




Address: Obolonsky Ave. 22B, Suite 59, Kyiv, 04205, Ukraine.

Eltrino B.V.




Address: Jan van Gentstraat 134N, Badhoevedorp, 1171 GN, Netherlands.

Eltrino Inc.




Address: 5348 Vegas Drive, Suite 653, Las Vegas, NV 89108, United States.
---
People also searched for
Magento Agency Kyiv Ukraine
Magento Company in Kyiv Ukraine

Magento Experts in Kyiv Ukraine
Magento Partners in Kyiv Ukraine
Magento 2 Agency in Kyiv Ukraine

Magento Solution Partners in Kyiv Ukraine
Magento Solution Partner Kyiv Ukraine
2.2.x, 2.3.x, 2.4.x