Web Design Company Develop For Magento 1, 2
The vendors and agencies we include in our list below are the top Magento experts working in Madrid. They strive and grow every day to bring good products and services to merchants which use Magento as an e-Commerce platform for their online stores all around the world. Magento experts work to design, develop, support and perfect Magento-based sites. Millions of issues are being solved everyday thanks to these enthusiasts.
All the vendors in Madrid have been working with many companies and organizations including from small/medium-sized firms to big businesses. Products are developed based on merchant's needs and requirements with the best services regardless of your company size.
Products and services offered by agencies in Madrid below can be varied in pricing, depending on the what services, versions, editions and your requirements are. Normally, prices are reasonable and flexible for you to choose.
ECOMMBITS is a Magento solution partern with team specialisation who will bring the clients the best service. It can provide many services such as Strategy, Design & UX, Technology, Marketing, etc.
ECOMMBITS Agency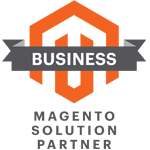 ECOMMBITS's Locations (1)
Headquarters, Madrid Office




Address: Gran Vía 62, Madrid, Madrid 28013, Spain.
GFI is one of the most outstanding eCommerce Competence Center Opensource, which can help the clients to upgrade their website and realize of eCommerce Magento projects
GFI Agency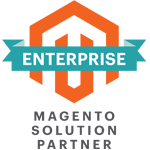 GFI's Locations (4)
Centre de Compétence Magento




Address: 17/19 avenue G POMPIDOU, LYON, Rhône 69003, France.

GFI Portugal




Address: Avenida Dom Jo, Lisboa, - 1990-095, Portugal.

GFI Espagne




Address: Calle de Serrano Galvache, 56, Madrid, Madrid 28033, Spain.

GFI Suisse




Address: Chemin des Aulx 10, Plan-les-Ouates, Aargau CH-1228, Switzerland.
Interactiv4 concentrates on developing quality and conversion oriented e-commerce projects; therefore, it is a trustful premium development company.
Interactiv4 Agency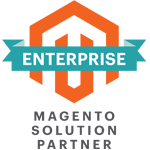 Interactiv4's Locations (3)
Head Offices




Address: San Joaquin 3, Las Rozas, Madrid 28231, Spain.

Barcelona Office




Address: San Joaquin 3, NYC, New York 10014, United States.

NYC Office




Address: San Joaquin 3, Las Rozas, Madrid 28231, Spain.
---
People also searched for
Magento Agency Madrid Spain
Magento Company in Madrid Spain

Magento Experts in Madrid Spain
Magento Partners in Madrid Spain
Magento 2 Agency in Madrid Spain

Magento Solution Partners in Madrid Spain
Magento Solution Partner Madrid Spain
2.2.x, 2.3.x, 2.4.x