Mexico City Web Design / Development Companies for Magento
Mexico City Magento Experts
The vendors and agencies we include in our list below are the top Magento experts working in Mexico City. They strive and grow every day to bring good products and services to merchants which use Magento as an e-Commerce platform for their online stores all around the world. Magento experts work to design, develop, support and perfect Magento-based sites. Millions of issues are being solved everyday thanks to these enthusiasts.
Magento for SME
All the vendors in Mexico City have been working with many companies and organizations including from small/medium-sized firms to big businesses. Products are developed based on merchant's needs and requirements with the best services regardless of your company size.
Affordable & Flexible Pricing in Mexico City
Products and services offered by agencies in Mexico City below can be varied in pricing, depending on the what services, versions, editions and your requirements are. Normally, prices are reasonable and flexible for you to choose.
Top Magento Development Agencies in Mexico City
Pengo is a company specializing in e-commerce. We develop breakthrough e-commerce by enhancing the user experience to drive sales and ROI. We are the programmers and we are the engineers.
-PENGO- - Magento solution Agency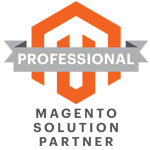 -PENGO-'s Locations (1)
Pengo - Headquarters




Address: Juan Escutia 29 Col. Condesa, Mexico City, DF 6140, Mexico.
Entrepids which is a Latin America´s leading full-service provider was the winner of Spirit of Excellence Award at Imagine in 2014 and 2015. It allows clients to succeed omnichannel commerce and achieve their goals.
Entrepids - Magento solution Agency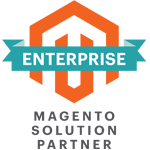 Entrepids's Locations (2)
Mexico's Office




Address: Leibnitz 14, Oficina 502 Col. Anzures, Mexico City, Miguel Hidalgo 11590, Mexico.

Buenos Aires




Address: Av del Libertador Gral. San Mart, Buenos Aires, Buenos Aires B1636DSR, Argentina.
Wagento Commerce is a provider of the best e-commerce solutions, including Magento Upgrade, and Migration, ERP integration, Magento Custom Modules, and API development, Performance Optimization and Managed Support Services. Wagento has offices in Minneapolis, MN, USA, Cochabamba, Bolivia, Mexico and Ahmedabad, India.
Wagento Creative, LLC" - Magento solution Agency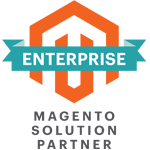 Mexico City Adress: Varsovia 36 Suite 431 Col. Juarez, Del. Cuauhtemoc, Mexico City, DF 06600, Mexico
Headquarter: Magento Agency in United States
Website: https://www.wagento.com/
Contact: [email protected]
Wagento Creative, LLC"'s Locations (4)
Wagento - Minneapolis




Address: 7600 Wayzata Blvd Suite 1B, Minneapolis , Minnesota 55426, United States.

Wagento - Mexico




Address: Varsovia 36 Suite 431 Col. Juarez, Del. Cuauhtemoc, Mexico City, DF 06600, Mexico.

Wagento - Latin America




Address: Calle San Lorenzo 673 B, Cochabamba, 0 0, Bolivia.

Wagento - India




Address: 403, Ashirvad Paras Opp Prahladnagar Garden Corporate Road, Ahmedabad, Gujarat 380015, India.
---
People also searched for
Magento Agency Mexico City Mexico
Magento Company in Mexico City Mexico

Magento Experts in Mexico City Mexico
Magento Partners in Mexico City Mexico
Magento 2 Agency in Mexico City Mexico

Magento Solution Partners in Mexico City Mexico
Magento Solution Partner Mexico City Mexico
2.2.x, 2.3.x, 2.4.x