Top Magento Development Agencies in Munich
Your
Trusted

Magento Development Agency

Trusted by more than 121k+ global customers over 9+ years. Succeed with 200+ projects worldwide thanks to our experienced qualified Magento developers
Klarna was founded in 2005. It is a provider of payment solutions for merchants. Klarna distributes these software to make the payment of the store easier and safer for customers.
Klarna AB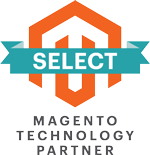 Klarna AB's Locations (5)
Klarna - HQ




Address: Sveavägen 46, Stockholm, 11134, Sweden.

Klarna - New York office




Address: 821 Broadway, New York, New York NY 10003, United States.

Klarna - London office




Address: Level 2, 36 Carnaby Street, London, W1F 7DR, United Kingdom.

Klarna - Munich office




Address: Klarna GmbH Theresienhöhe 12, Munich, Bayern 1, Germany.

Klarna - Amsterdam office




Address: De Ruyterkade 7, Amsterdam, 1013 AA, Netherlands.
Sopra Steria is a leading provider of end-to-end eCommerce services such as consulting, system integration, software development, infrastructure management, and business process services. With over 40,000 employees in more than 20 countries, Sopra Steria quickly became a reliable supplier to our customers.
Sopra Steria Group SA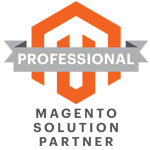 Sopra Steria Group SA's Locations (8)
Sopra Steria - Annecy




Address: Chemin du Château Bloch 10, 1219 Geneva Le Lignon, Annecy-le-vieux, Haute-Savoie 74942, France.

Sopra Steria - Suisse




Address: 3 rue du pré faucon, Geneva, Wallis 1219, Switzerland.

Sopra Steria - Barcelone




Address: c/ Casanova. 2-4, ES 08011 BARCELONA, barcelona, Barcelona 08011, Spain.

Sopra Steria - Munich




Address: Domagkstraße 34, 80807 München, Munich, Bayern 80807, Germany.

Sopra Steria - UK




Address: 4th Floor, 30 Old Broad Street, EC2N 1HT London, London, EC2N 1HT, United Kingdom.

Sopra Steria - Brussels




Address: Avenue Arnaud Fraiteurlaan 15-23, B-1050 Brussels, Brussels, B-1050, Belgium.

Sopra Steria - Italy




Address: Strada 4, Palazzo A7 - Milanofiori, IT 20090 Assago, Milano, 20090, Italy.

Sopra Steria - India




Address: Seaview Special Economic Zone, Building 4, Plot No. 20 & 21, Sector-135, Noida, Uttar Pradesh, 201304, Noida, Noida, 201304 , India.
Munich Web Design Development Company For Magento
Magento for SME
All the vendors in Munich have been working with many companies and organizations including from small/medium-sized firms to big businesses. Products are developed based on merchant's needs and requirements with the best services regardless of your company size.
Munich Magento Experts Developers
The vendors and agencies we include in our list below are the top Magento experts working in Munich. They strive and grow every day to bring good products and services to merchants which use Magento as an e-Commerce platform for their online stores all around the world. Magento experts work to design, develop, support and perfect Magento-based sites. Millions of issues are being solved everyday thanks to these enthusiasts.
Affordable & Flexible Pricing in Munich
Products and services offered by agencies in Munich below can be varied in pricing, depending on the what services, versions, editions and your requirements are. Normally, prices are reasonable and flexible for you to choose.
People also searched for
Magento Agency Munich Germany
Magento Company in Munich Germany

Magento Experts in Munich Germany
Magento Partners in Munich Germany
Magento 2 Agency in Munich Germany

Magento Solution Partners in Munich Germany
Magento Solution Partner Munich Germany
2.2.x, 2.3.x, 2.4.x