Order Manager Review
Magento 2 Order Manager extension 2 is the powerful module that helps you easily and effectively manage your store order as you needs and matched with customer's requirements. With Magento 2 default, store owner is not allowed to edit/delete order such as order information, shipping address, order items, invoices and etc. It is really hard for you to manage order in bulk if there is any change of customer requirement or even manage order statuses to explore decision in order to save time and delivery cost. Mageplaza Order Manager extension for Magento 2.
You should pay much attention in order management and make it as efficient as possible because of more completed order more profit for your Magento store.
How does it work?
Setup Configuration
After installation, go to Backend > Store > Configuration to set up all default config to manage customer's order. Admin will choose which information can be changed/ edit/ delete or not.
Who sell Order Manager Review?
iwdagency.com

fooman.co.nz

mageworx.com

webtexsoftware.com

magestore.com

boostmyshop.com
Manage Order
All changeable information that admin config with customer order will be shown in Order detail. Admin can change order and account information, edit customer account information, update billing and shipping address, items ordered and etc.
Features detailed
Allow admin update the Order & Account information
Store owner enable to update or edit customer Order & Account information. You can change order date was submitted, order status as following image
Auto-update customer accounts
Easily adjust customer account information by one click. Remember, changing order information will not recalculate shipping, tax, or other order variables.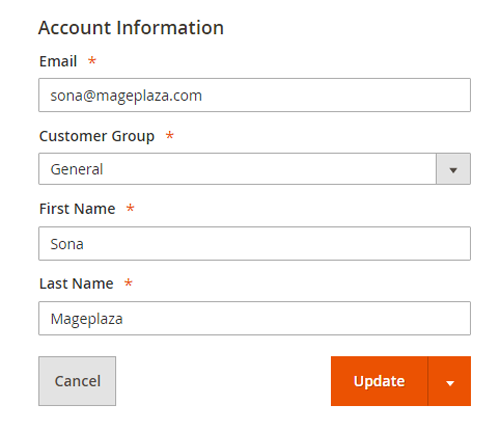 Sync Customer Billing, Shipping addresses
Admin can change customer billing address and shipping address according to customer request.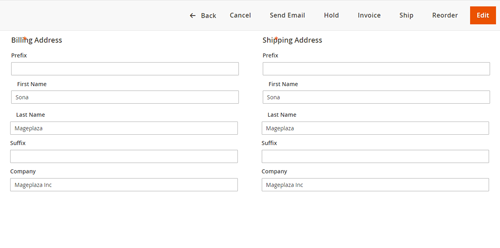 Allow update payment and shipping method of customer's order
After customer request, admin can update payment method and shipping method that makes customer satisfied.
Manage and change Items ordered with easy
Admin are authorized to change any information related to customer items ordered. When tax percent has been changed, the tax amount will be automatically adjusted. Moreover, store owner able to quickly add more items, remove items or delete the item quantity.
Sync Order Comments
After update customer's order, store owner is enable to add comment and click to choose Notify customer by email option to submit and send to customer. That is useful feature helps store owner interact with their customer easily and effectively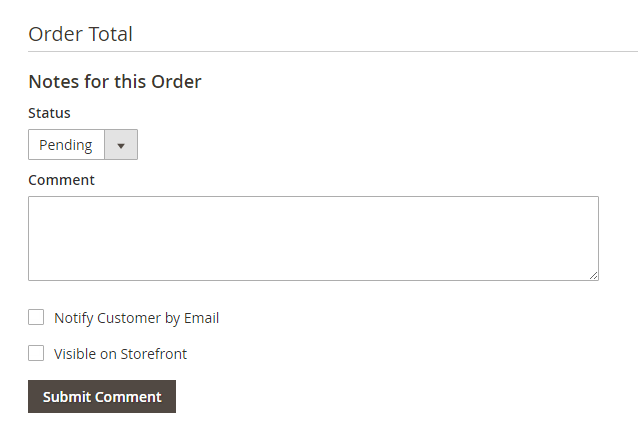 Allow edit order with statuses
Admin can choose whether update shipping amount automatically after updating the shipping address or ordered items or not.
Update invoices and shipments
These information are necessary after modifying an order.
Full feature of Order Manager
Allow admin update the Order & Account information
Available for update customer account information
Modify customer address information
Allow update payment and shipping method of customer's order
Manage and change Items ordered with easy
Submit comment to notify customer
Allow edit order with statuses
Apply shipping amount automatically
Setup update invoices and shipments
Editing ordered items
Deleting orders in Magento
Other Features
Open source 100%.
Easy to install and configure.
User-friendly interface.
1-Year Support.
Lifetime Update.
60 days guarantee money back.
Fully compatible with Mageplaza extensions
Supports multiple stores.
Supports multiple languages.
Support
We guarantee give you 1-year free support and upgrade for all our paid extension. If you have any question or need any assistance, please don't hesitate to let us know. We are grateful to help you.
Update
We guarantee Free Lifetime Update
Whenever a new update version is available, you can download the update version one at Downloadable Product by Login to your account for which extension you bought from us.
You can use our Installation Guide, User Guide and Useful Documents for that version.
If you have any question or need any assistance, please feel free to contact us. We are very glad to help you.