A Detailed Guide To Digital Transformation For Ecommerce Businesses
The Most Popular Extension Builder for

Magento 2
With a big catalog of 234+ extensions for your online store
Author Bio: This is a guest article by Tim Fergunson. Tim Ferguson is a writer and editor of Marketing Digest. He enjoys writing about SEO, content marketing, online reputation management, social media, AI, and Big Data. When he is not writing and editing for Marketing Digest, he spends time on learning more about content marketing and getting better at it.
The B2B eCommerce market is going to be the area of largest eCommerce growth by 2025. Besides, it is expected to grow at a CAGR of 11.1% from 2018 to 2025 — hitting a value of up to $24,265.12 billion. Big things are on the horizon for this segment.
Digital transformation in the form of technological advances, the increasing usage and connectivity of mobile and the internet, and new eCommerce-oriented CRM solutions have contributed to the global eCommerce market's meteoric rise.
It has opened up unprecedented opportunities for profit creation and market capture for businesses across domains.
As they gradually move towards pre-COVID operations and consumer expectations continue to rise, here is a guide to how your eCommerce business can gear up for a game-changing digital transformation.
Defining digital transformation
What is digital transformation, you ask? According to analyst firm IDC, digital transformation refers to the process of transforming decision-making with technology. Although simply defined, IDC classifies digital transformation under three categories:
1. Transforming: This involves using new sources of innovation to enhance experiences and improve financial performance, rather than a mere up-gradation of existing systems.
2. Decision-making: This involves using the information to create an evidence-based culture and, ideally, doubling the productivity of the company's knowledge workers through the practical application of information.
3. With technology: This involves the innovative application of technologies such as cloud, mobility, big data, Internet of Things (IoT), 3D printing, and robotics.
Since we live in a digital-first world, consumers can research, share, buy and speak up with just a few clicks on their devices. The digital revolution was already well underway before the pandemic and has only accelerated in the wake of social distancing.
Today, digital transformation is about engaging consumers in new ways both physically and online while enabling businesses to adapt and keep up with the changed pace.
Why digital transformation in retail will be important post-pandemic?
The disruptions to business brought about by the coronavirus pandemic have introduced lasting changes in consumer behavior. That will, in turn, drive ongoing disruption in the already fast-changing retail industry.
According to Statista, in fact, by 2021, nearly 72.9% of eCommerce transactions will happen on mobile devices. Interestingly, emerging eCommerce markets in mobile-first economies such as Latin America and Africa are a significant driver of this trend.
Thus, there is an urgent need for retailers to evaluate their current enterprise technology to enable more flexible operations — from the retail front and the back office. This is so they can deliver a far more superior customer experience and hold their own against competitors.
Many retailers respond by turning to open and flexible IT architecture that lets them share new launches much faster, achieve brand consistency through all customer touchpoints, and use advanced data analytics to get a 360-degree view of their customer base.
The technologies that drive digital transformation in retail
An effective digital strategy goes well beyond just an online shopping platform. It includes inventory management and demand optimization systems that help retailers sell faster and get the data insights they need for accurate forecasting.
In the US, the concept of "buy online, pick-up at store" (BOPIS) grew to 24% from 19% for grocery shopping in a span of 30 days.
Since many consumers were unable or unwilling to shop in stores, grocery shops had to pivot to get items into the former's hands. For instance, Lidl repurposed food trucks to deliver groceries to seniors in retirement homes.
Panera allowed its customers to order from their pantry, and buy fresh items like fruits and vegetables and milk for pick-up.
Therefore, by understanding how customer journeys work, retailers can bridge the gap between online and offline channels. Of course, technology plays a huge role here.
Tools such as contactless payment systems, automated ordering platforms, mobile ordering apps, and SMS notification are particularly in demand post-pandemic, along with minimum-contact self-checkout stations at physical stores.
All these systems must be digitally connected to enable an easy, fast, and intuitive customer experience that encourages customers to keep coming back for maximum operational efficiency.
How will digital transformation impact the future of eCommerce?
As an eCommerce business owner, digital transformation has no endpoint. You need to constantly keep track of and evolve based on shifts in consumer expectations and behaviors so that your products and strategies can meet and exceed the needs of the demographic.
It is also essential to be on top of what competitors are doing and, wherever possible, outperforming them. When crafting a digital marketing strategy, approach it positively and without fear. The more you invest in it now, the bigger the rewards you will reap.
Here are six key ways in which digital transformation will change eCommerce in the coming months and years:
Direct-to-consumer (DTC) selling will accelerate.
Until recently, most brands (especially new brands) built partnerships on a wholesale basis with major brick-and-mortar retail outlets. A direct-to-consumer business strategy can help brands make more money and get to know their customers better.
While consumers communicate directly with brands, on the one hand, brands respond quickly and offer adequate support on the other. In fact, over 55% of shoppers want the personalized experience and exclusive products that DTC brands provide.
Moreover, DTC brands are likely to build a generation of loyal brand evangelists who tell others about their favorite products and thus bring in new customers.
Big data will play a significant role in enhancing personalization.
Ecommerce retailers like Amazon have leveraged big data to provide consumers with deeply personalized shopping experiences. This happens through machine learning, which can modify site algorithms based on previous consumer activity and offer tailored recommendations.
It is important to note here, however, that many customers view such activity tracking as an invasion of their privacy and may choose to opt-out of personalization.
However, for now, personal assistants in the form of Internet of Things (IoT) devices still hold enough fascination, and you can add a touch of that to your brand by installing product recommendation integrations on your site.
Augmented reality breaks down the limitations of online shopping.
AR software allows shoppers to visualize the products that interest them rather than just looking at pictures and reading product descriptions. This is a game-changer in a world where customers are increasingly reluctant to visit physical stores.
Furniture retailers like Burrow have made significant strides in terms of letting customers get a taste of what the brand's products look like in their own living spaces.
Another brand, allows eCommerce retailers to create 360-degree panoramic version of physical stores that consumers can "walk" through.
Alternative payment methods will be widely adopted.
While credit cards have had a century-long monopoly on consumer spending, alternative payment methods — including blockchain platforms like Bitcoin — are the ones to watch out for in this day and age.
Millennials, in particular, are increasingly opting for buy-now-pay-later (BNPL) services, while contactless wallet payments options such as those by Stripe and RazorPay are booming like never before in the wake of the pandemic.
This digital transformation aspect is essential for luxury goods, whose products frequently occupy the want-but-not-need niche. An interest-free monthly payment option for such brands may be the tipping point that convinces the customer to go ahead and buy.
Headless and API-driven eCommerce allow continued innovation.
Behind the scenes of most eCommerce websites, customer order preferences get filed neatly onto a database for future reference via a headless eCommerce system.
Such a system, in essence, decouples a company's eCommerce platform from its frontend and thus allows backend data to travel seamlessly to a range of frontends via application programming interfaces (APIs).
Headless eCommerce is SEO-friendly, is flexible and agile across a range of devices, makes multi-region platforming simpler, and makes cross-device personalized shopping much easier.
Businesses will focus more on optimization.
Conversion rate optimization, or CRO, is just as vital for your website as good SEO. While SEO techniques drive visitors to your site, CRO strategies convert those visitors into customers.
CRO emphasizes iterative optimization, where admins make incremental website adjustments and then measure results to see if they have worked.
Even small changes such as page design tweaks, more innovative product descriptions, better navigation options, and simpler checkout processes simplify the buying journey and increase the likelihood of purchases.
Good CRO, therefore, almost always leads to more profits for eCommerce retailers.
Five steps to digital transformation in the eCommerce industry
Define your business goals
Digital transformation needs to be approached strategically — in other words, profits and outcomes need to take center stage always. When redesigning your business model for digital transformation, focus on the following areas:
Better end-user experience to increase productivity and customer retention
Smart digital processes to speed up operations, reduce costs and differentiate services
Better insight into and control over digital assets to make business operations simpler
More robust infrastructure and operations for better flexibility
Control over analytics to gain actionable insights and have a competitive advantage
Give your customer experience strategy a facelift
Customer experience (CX) results from the efforts you put in to make a customer happy. Good CX includes customer service, social connection, product quality, and post-purchase feedback services — in other words — the entire customer lifecycle.
Customer Experience Management (CEM) tools help track and organize all consumer interactions by integrating with other software solutions such as A/B testing tools, content management systems, customer data platforms, usability testing tools, and so on.
Some valuable CEM tools include:
Implement new technology solutions
Businesses looking to make it big with their digital transformation should look beyond their old array of tools and implement new-gen technologies.
These include AI for product recommendations and buyer personas, machine learning for automation and human-machine collaboration, IoT-enabled devices, and cybersecurity for secured transactions.
Cybersecurity solutions are particularly vital to protect the data safety of both the business and the customer. Data storage is also moving beyond the traditional physical location and onto the cloud — fast becoming the new norm. For more info on that, check out the cloud storage platform rankings from Yummy Software.
These evolving technologies now serve as the fundamental blocks of a digital transformation ecosystem of on-demand services and matter to every business.
Update customer journey with VR
Virtual Reality (VR) allows customers to experience every aspect of physical shopping only virtually. Many top eCommerce brands invest heavily in tools such as virtual wardrobes to provide that tailored shopping experience anytime, anywhere.
In addition, the implementation of virtual reality is helpful for quicker customer service. Plus, business leaders need no longer reinvent their whole business model to execute digital transformation initiatives — all they need is the right application of the right VR/AR tools.
Embrace digital innovation
Digital transformation is an all-encompassing term, and organizations need to select appropriate emerging technologies based on their specific business needs.
For instance, a strong digital customer experience calls for tools with omnichannel capabilities, customer experience management, and data analytics.
Choosing the right tools requires an in-depth understanding of the critical attributes of the eCommerce business in question.
Such an understanding will help the business make suitable investments and chart the right course for future innovations as needed.
Wrapping it up
All eCommerce companies should keep these five steps to digital transformation in mind. What is crucial to note is that these steps are not static, but supportive of an always-ongoing process.
It is thus of utmost importance that you and your team keep learning about and focusing on these steps all the time. That way, you can leverage a successful digital transformation that stands you in good stead both now and in the future.
Magento Support
& Maintenance Services
Make sure your M2 store is not only in good shape but also thriving with a professional team yet at an affordable price.
Get Started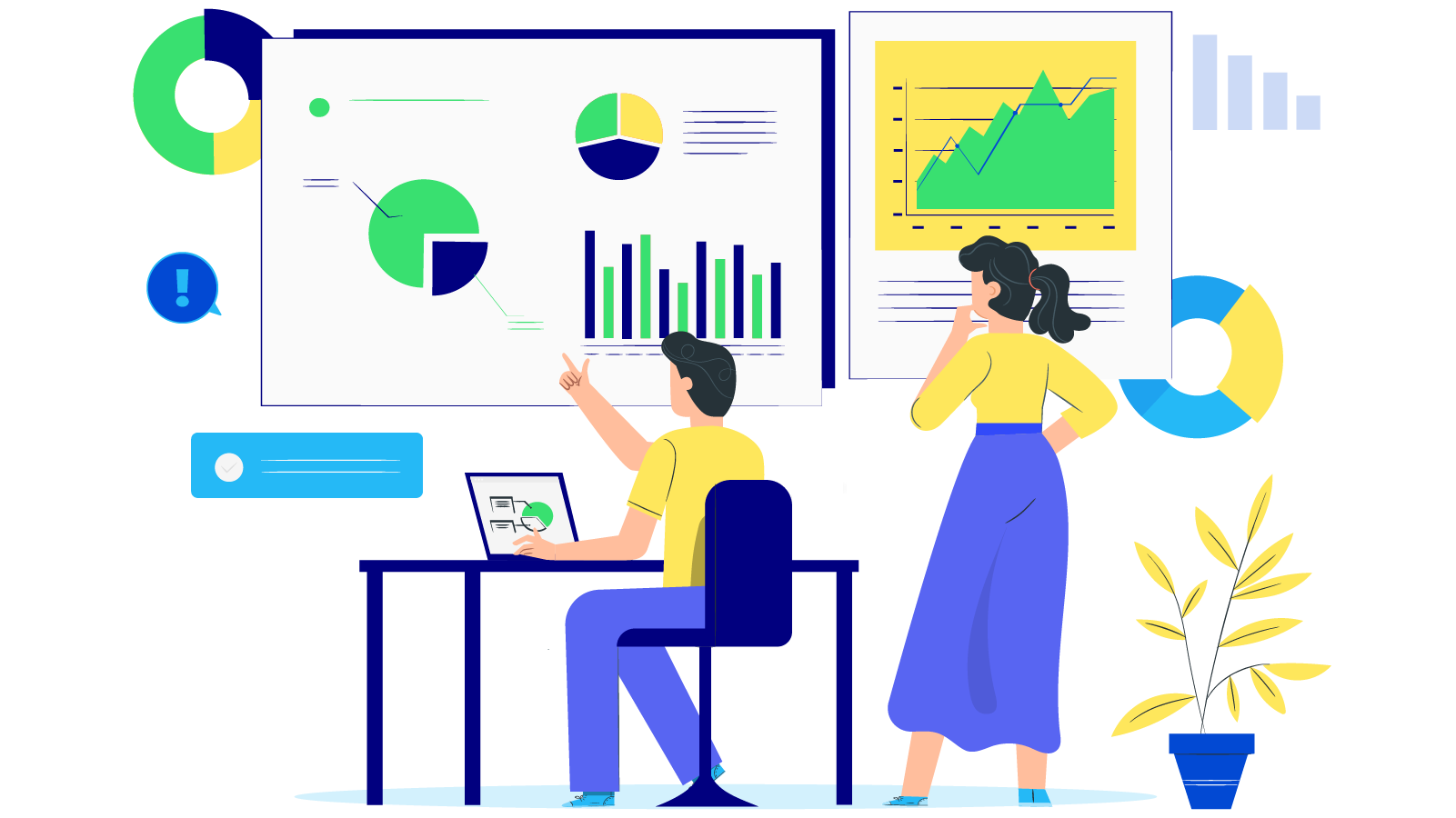 New Posts


Subscribe
Stay in the know
Get special offers on the latest news from Mageplaza.
Earn $10 in reward now!