White Hat SEO Vs. Black Hat SEO: Pros And Cons In Details in 2023
The Most Popular Extension Builder for

Magento 2
With a big catalog of 224+ extensions for your online store
With 72% of digital marketers aiming for SEO (WpForms), it is one of the most popular digital marketing tactics used around the globe. And there is a reason behind it. Since 68% of online experiences begin with search engines (Ahrefs). And of those search engines, Google has the highest share with 94% (StartupBonsai).
This is the reason when we talk about search engines, it is ultimately Google. There are various techniques that marketers utilize to rank their websites and webpages on Google. However, Google has not named any of them. According to Google, you should only build websites in favor of your readers and optimize your content in such a way that the search engine can understand it better. That's what SEO is in the eyes of Google.
Considering these guidelines and search engine algorithms, there are two basic techniques for SEO. The one is termed White Hat SEO which follows all the guides and prescriptions provided by Google. Using this technique would take some time to rank your pages, but once it is ranked, it will rank for a longer time. And the other one is known as Black Hat SEO, where digital marketers leverage techniques that are not recommended by Google. These techniques are used to manipulate the search engine so that it can rank your website quickly.
Let's have a detailed overview of what these techniques can do to your page and how they can be used to get the maximum benefit.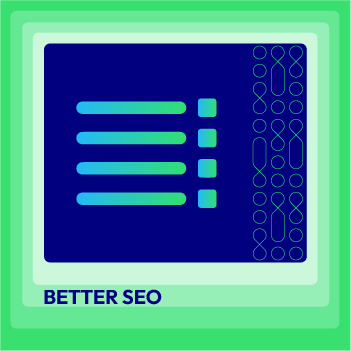 Drive more traffic to your online store and boost your rank on search engines
Check it out!
Table of Contents
White Hat SEO
The primary purpose for optimizing your website for SEO is to rank on Google. The same goes with white hat techniques. Now, according to Google , their search algorithm looks for five key factors to decide which page should be on the top against a particular query. These five factors include:
Meaning of the query
Relevance of webpages
Usability of webpages
Content quality
Context and setting
White Hat SEO Practices
Since white hat SEO is focused on following google recommendations, the techniques involved are majorly trying to improve the above-mentioned five factors. Let's look at some white hat SEO practices.
Mobile First Design
After the announcement of the mobile update, 'mobilgeddon' in March 2015, Google started to roll out indexing based on a mobile-first design in 2017. This is simple as Google realized that mobile is the future and more searches will be coming through this particular device. According to statistics, about 64% of Google searches are carried out on mobile phones.
Hence, if your website or webpage is not optimized for mobiles, you should visit Google Search Console for Mobile Usability Report and consider making necessary changes to match the standards.
Google Business Profile
It is essential that Google should know everything about your business. And isn't it brilliant that Google provides you with a suitable platform to register your business, commonly known as Business Listing? Google Business Profile, previously known as Google My Business, is a free-of-cost business listing.
These profiles are then shown on Google Search, Google Maps and Google Images. If your business has a physical location, you should create a Business Profile on Google at a priority.
Page Experience
Page experience can be a tiebreaker when it comes to white hat SEO. It is basically a set of signals and rules which are designed to measure how your webpage performs. However, understating it is not as easy as you think. You need to delve deep into it.
It uses Core Web Vitals, which is a set of metrics. It is based on loading speed, interactivity, mobile-friendliness, HTTPS, intrusive interstitial guidelines, and visual stability. You can explore Google PageSpeed Insights to improve your page experience.
The USER Experience
Arguably, this is one of the most crucial factors, in my opinion. Google is a user-centric search engine, and it focuses more on what your page offers to the user. Writing a clean code for the bot is important, but a good design and how your user experiences your website is much much more important than it.
Your goal should be to improve customer satisfaction and boost loyalty. And with the help of UX best practices, you can really achieve it while focusing on white hat SEO.
Keyword Research
Keyword research was always important, but it was not that complex before. After the launch of BERT (Bidirectional Encoder Representations from Transformers), Google focused more even on the small prepositions, like to and for, which can change the intent of the user query.
Therefore, it is important to keep in consideration user intent and what you are about to offer while performing keyword research. Since Google does not provide a lot of insights about keywords, some third-party tools like Ahrefs and SEMRush can be used for conducting keyword research. Always remember that you should target long-tail keywords. For instance, if you are running a student academic help, then it would be best to focus on keywords like professional essay writers UK.
Content Marketing
The majority of digital marketing experts believe that content is king, and why not. Google is all about content, the right content, actually. It is essential that you should build quality content, considering the queries from your user and your webpage niche. Try to add visuals rather than just text.
Blogs, how-tos, service pages, images, videos, professional screenshot, presentations, statistics, and infographics are among the various types of content that should be there on your website.
On-Page Optimization
Once you are done with content, it's time to optimize it for search engines. Google helps you with this through the Search Engine Optimization Starter Guide. This on-page guide covers some key points for optimizing your content for search engines. Some highlights are:
Meta Titles
Headers (H1)
Page URLs
Alt-text for images
Structured Markup
Internal Linking
Optimizing your page for the above factors will really help Google to understand your page and decide its rank.
Link Building
According to Alicia, a link-building expert at CrowdWriter UK,
"Google doesn't have any specific guidelines about link building, but we know sites on the top always have a higher number of authoritative links. Getting some link back from the higher authority website in a contextual way boosts all your efforts, and there are chances that you can rank a bit more quickly."
Now that we have discussed how you can approach white hat SEO, let's quickly have a look at some pros and cons of white hat SEO.
Advantages Of White SEO
There are a lot of benefits to pursuing white hat SEO for optimizing your websites. The most important one is the stability it achieves in terms of ranking.
Cost-Effective
Without any doubt, white SEO practice requires a lot of effort, but it is not as costly as compared to other techniques. It is a cheaper method with consistent long-term advantages.
Brand Image
It provides your user with an amazing experience that definitely enhances your company's reputation. Moreover, consistent online representation of your brand on Google will help customers trust your brand and build stronger relationships with you.
Low Risk
Since white hat SEO is all about organic rankings, there are no chances of being penalized by Google.
More Leads, More Revenue
White hat SEO practices allow you to rank naturally in the search engine, which means you can promote your products and services more efficiently that would be trusted by the customers. \it will ultimately result in better leads and higher revenue generation.
Longer Stability
Most importantly, your website or webpage is going to stay on Google ranking for the long run. If you keep practicing white hat SEO and keep a good eye on upcoming Google updates, you will remain there.
Disadvantages Of White Hat SEO
There are no such drawbacks of white hat SEO. The only disadvantage is that it is a time-consuming method which can take up to several years. You need to be patient about the results. Keep working hard, and the wait is worth it.
Magento SEO Services
by Mageplaza
Let experienced professionals optimize your website's ranking
Learn more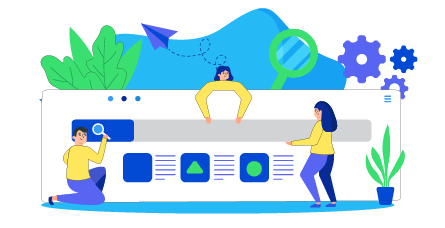 Black Hat SEO
In comparison to white hat SEO, the black hat techniques are the ones not recommended by experts and Google. These are some unethical practices which are used to make Google believe that a website is offering more to the users than it actually does. It is used to manipulate search engines by identifying loopholes in search algorithms and utilizing them for ranking a particular website.
However, Google is continuously improving its algorithms so that it can offer the best experience to its users. Therefore Google penalizes the websites that use black hat SEO techniques.
With every update released in terms of the search engine, the sites that have ranked through black hat SEO lose their ranking.
Black Hat SEO Techniques
Let's understand black hat SEO techniques as termed as spam policies by Google, so you should avoid using them.
Cloaking
It is a technique which is used to create different content for users and search robots. Content creators and developers use codes and website UI to create easy-to-understand content for the users. And for the spider programs and search engines, some tailored text strings are written according to the preferences. Even IP addresses, URLs and user-agent strings are manipulated for the search engines.
Doorway
These are created for various sites to attract the attention of a user and promote another resource or webpage. These are usually stuffed with keywords and spammy links. There is specific data on the webpage, and it is only used as means of transfer.
PBN
Gaining backlinks from a set of websites which are useless to the user. Here links are placed for the promotion for the sole purpose of getting a high quantity of backlinks.
It includes using CSS and backdoor coding to add text and keywords to the website that are not actually visible to the users.
This text can be merged with the background color, or one can write it in zero font so that the users are unable to see it. They can also be written off-screen through CSS, placed on a one-pixel image, or hidden behind pictures.
Duplicate Content
Using content from other websites and spinning them to utilize on your website is also a black hat strategy. More often, people run the text through different languages to get a unique text. However, Google doesn't encourage such practices.
Sneaky Redirects
It includes merging several pages into one page. Or redirecting to another webpage without warning where they might be hacked or pick up malware is really bad practice. We often suffer through it while surfing the internet for the latest videos and movies.
Satellite Website
It involves creating a website while placing too many keywords into it so that it can rank quickly. These keywords remain hidden, and these sites are used to redirect users to another page. Such pages are among the top priority for penalizing by Google.
Clickbait
Using proactive titles and headers to attract users to receive a large number of clicks. This is as similar to using a fake thumbnail for a video.
Advantages Of Black Hat SEO
Practicing black hat SEO will not let your website last longer. But still, there are some advantages that one can achieve.
Faster Results
It is quite a quick method to rank your website in comparison to white hat SEO. You may observe a sudden rise in your website.
Low Competition
There is very less competition as these are unethical methods and are not followed by many website owners.
Easy Method
There is no need to work hard to develop a great website aiming for user experience and creating valuable content for your users. Hence, it is quite an easy method.
Disadvantages OF Black Hat SEO
There could be some serious drawbacks of using black hat SEO which may not be recovered.
Exposed To Fraudsters
Since you are not keeping an eye on where you are creating backlinks for your website, you may end up giving a loophole to the fraudsters, and your website may become vulnerable to them. It can be hacked, or they can benefit from it.
Zero Reputation
As soon as the users realize that your website is using unethical SEO practices, they will end their relations with you and will never trust you again.
Risk Of Ban
The search engine may ban your website at any time as it detects black hat SEO techniques are being used.
How To Save Your Website From Penalization
The first and foremost method to be safe from penalization is to use Google-recommended practices for ranking your website on the SERPs. Always keep a check on your search console for notifications, as Google notifies you if it finds any harmful activity on your website. Keep a keen eye on backlinks report generated by Google for you and make disavow requests if you find that your website is being linked from a non-authoritative website.
I hope that this post has provided you with some meaningful insights into what is white hat SEO and Black Hat SEO and how they can impact your website.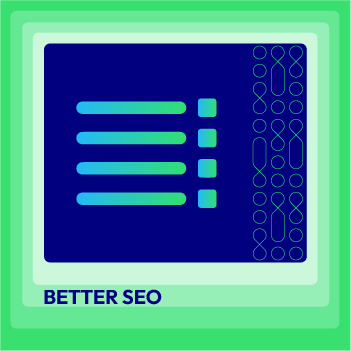 Drive more traffic to your online store and boost your rank on search engines
Check it out!
Author Bio
Melissa Calvert is currently working as Content Writer at AccurateCite. She was previously associated with a reputed firm as an SEO Analyst. Melissa likes to travel, and she often travels solo to explore different cultures of various places. In her leisure time, you will find her reading books and browsing technological advancements.
Website Support
& Maintenance Services
Make sure your store is not only in good shape but also thriving with a professional team yet at an affordable price.
Get Started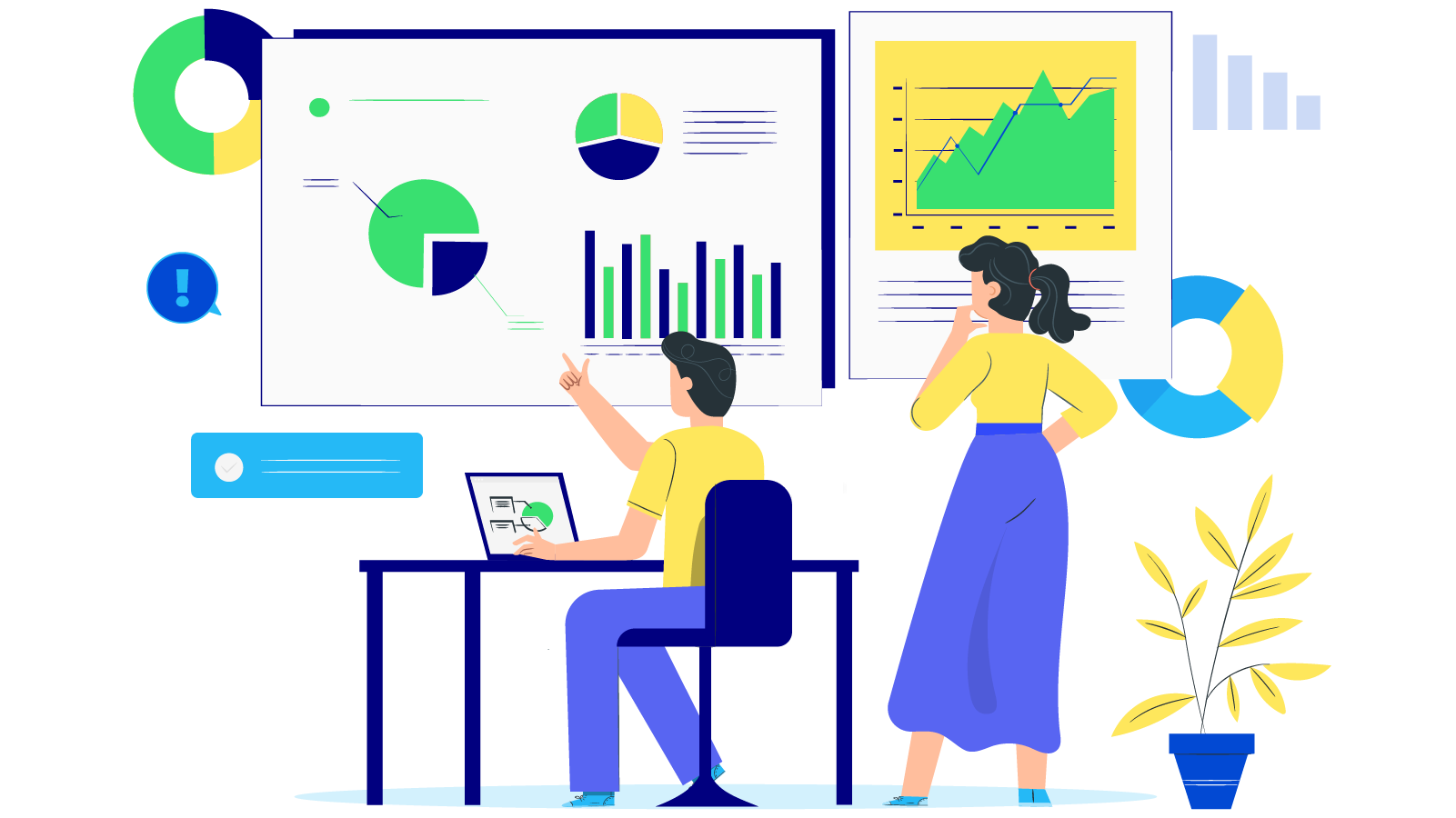 New Posts



Subscribe
Stay in the know
Get special offers on the latest news from Mageplaza.
Earn $10 in reward now!