Marketing Calendar 2022: Important days for your marketing campaigns
The Most Popular Extension Builder for

Magento 2
With a big catalog of 224+ extensions for your online store
Promotions during holidays and special occasions can bring billions in revenues for e-commerce businesses. However, keeping track of those dates can be a difficult task. A marketing calendar is essential to help you build better strategies and have more time to prepare for them.
2021's been a year with a lot of challenges, but you can still make plans for a better 2022. In this event calendar, you can find a complete event list for your marketing activities, all marked noticeably.
Quickly get complete Marketing Calendar 2022!
Helpful calendar to help you plan marketing strategies beforehand!
Download PDF
Table of Contents
Key events in January 2022
The beginning of the year is also the time period when customers are eager to complete their new year resolutions. You can consider new year campaigns and create exciting challenges to help them reach their goals. Moreover, they will find ways to spend their Christmas gift cards, so this could be your opportunity to attract new customers and drive more sales.
January 1st: New Year's Day
January 1st - 31st: Dry January, Ginuary, and Veganuary
6 January: National Shortbread Day
17 January: Blue Monday
25 January: Burns Night
26 January: Australia Day
27 January: Chocolate Cake Day
A Complete Marketing Solution for Holiday Seasons
Discover an all-in-one marketing pack
Pick the pack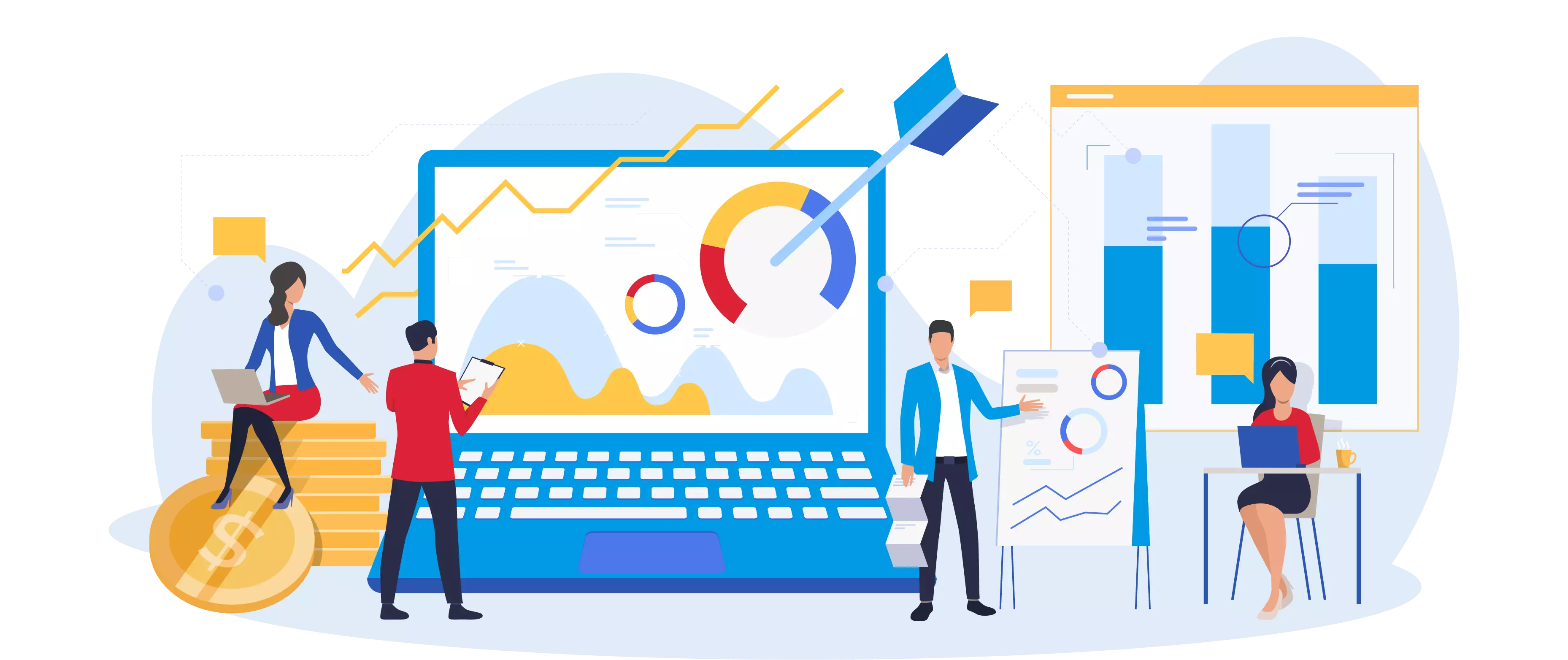 Key events in February 2022
This month represents love and care, when almost all of the dates are for the reunion (Chinese New Year), or showing love (Valentine's Day, Love Your Pet Day), and respect (LGBT History Month).
One of the biggest events this month is Valentine's Day. In fact, it is the fifth-largest event in the United States, during which shoppers spent over $21 billion (The Balance). This can be your chance to market special packages related to relationships. However, the tradition may differ in each country, requiring brands to be flexible in strategy application.
1 February: Lunar New Year
1 - 28 February: LGBT History Month
4 February: World Cancer Day
5 February: World Nutella Day
6 February: Yorkshire Pudding Day
9 February: National Pizza Day
14 February: Valentine's Day
17 February: Random Act of Kindness Day
20 February: Love Your Pet Day
Key events in March 2022
In this month, you can focus on women-related content as International Women's Day and Mother's Day are both available. Note that this is Mother's Day in the United Kingdom, while that in the United States will be celebrated on 8 May.
Other noticeable days in March include St David's Day, which is a big event for the Welsh, and St Patrick's Day, a public holiday of the Republic of Ireland. These days, not only Wales and Ireland, but other countries also hold religious services and feasts to celebrate.
1 March: Shrove Tuesday, St David's Day, Pancake Day
2 March: Ash Wednesday
3 March: World Book Day
8 March: International Women's Day
10 March: Popcorn Lovers Day
13 March: BAFTA's
17 March: St Patrick's Day
20 March: First Day of Spring
25 March: International Waffle Day
27 March: Mother's Day
27 March: BST starts
Key events in April 2022
April Fool's Day opens new opportunities for businesses to come up with fun and surprising content. Unexpected discounts and fools can be good tactics to increase brand awareness and customer engagement.
Just 2 weeks later, another significant holiday comes - Easter. According to Statista, up to 79% of survey respondents say they celebrate Easter, making a wide target market for any business. During this time, it is possible to market Easter gifts for more profits as well as create interactive activities to collect leads and encourage user-generated content.
1 April: April Fool's Day
3 April: Ramadan Start
10 April: Siblings Day
11 April: National Pet Day
15 April: Good Friday
17 April: Easter Sunday
18 April: Easter Monday
19 April: Bicycle Day
21 April: National Tea Day
22 April: Earth Day
23 April: St George's Day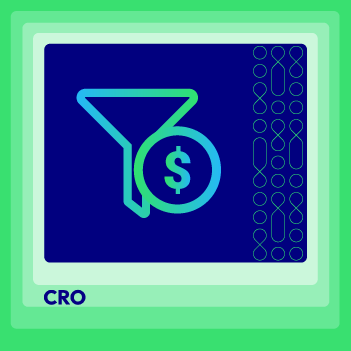 Improve the user experience, boost sales, and ultimately grow your business.
Check it out!
Key events in May 2022
May is a month that allows everyone to relax in different ways. Even it is a Labour Day to be free from work, or World Cocktail Day, World Baking Day, and Star Wars Day, all related to hobbies.
Hence, this month's spirit could be new and exciting, or chilled and relaxed. Special activities can be made for each occasion; however, they should be relevant to your products, of course.
1 May: End of Ramadan
1 May: Labour Day (UK)
2 May: Early May Bank Holiday
4 May: Star Wars Day
5 May: Cinco de Mayo
11 May: National Eat What You Want Day
13 May: World Cocktail Day
16 May: International Day of Light
17 May: World Baking Day
20 May: World Bee Day
29 May: National Biscuit Day
31 May: Spring Bank Holiday
Key events in June 2022
June is the beginning month of summer, making it be a wonderful time to do marketing with lots of events. Also, you can boost sales by focusing on Father's Day, which falls on 19 June. Start offering sales from the beginning of the month can give customers more time to find their perfect gifts.
June is also Pride Month for the LGBTQ+ community, so you can consider different social media campaigns that last the whole month.
1 June: Global Day of Parents
1 - 30 June: Pride Month
2 June: Spring Bank Holiday
3 June: Platinum Jubilee Bank Holiday
11 June: World Gin Day
15 June: National Beer Day (UK)
19 June: Father's Day
21 June: International Day of Yoga, Summer Solstice, Beginning of Summer
22 - 26 June: Glastonbury Festival
25 June: Midsummer's Day
27 June: Wimbledon Starts (ends 10th July)
Key events in July 2022
July is quieter than other previous months, giving you time to calm down and prepare for the next periods. However, you can still take advantage of World Emoji Day or the start of school holidays.
What's more, in recent years, the International Day of Friendship is also becoming popular. Customers are more likely to shop for friendship items, so it could be a good time to market special combos for extra profits.
4 July: American Independence Day
7 July: World Chocolate Day
17 July: World Emoji Day
25 July: School Holidays (differs per school)
26 July: Back to School (ends early September)
30 July: Islamic New Year
30 July: International Day of Friendship
31 July: National Avocado Day
Key events in August 2022
August requires brands to be more specific with their target customers. The days are more tricky and for particular groups. With that in mind, we have seen various brands be creative with their campaign ideas when they make the events relevant to their target. Even if the day is not for your business, take it as an opportunity by creating surprises for your audience. It's good to be fun once in a while!
1 August: Summer Bank Holiday (Scotland)
5 August: International Beer Day
8 August: International Cat Day
9 August: Book Lovers Day
19 August: World Photography Day
25 August: National Burger Day
26 August: National Dog Day
29 August: Summer Bank Holiday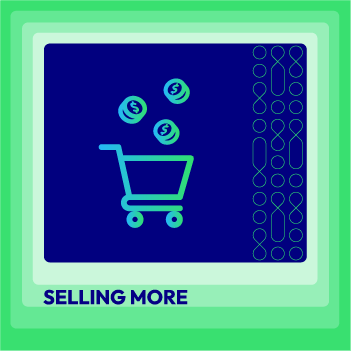 Selling More Solution for Magento 2
Provide most essential features to boost sales in just one combo
Check it out!
Key events in September 2022
Students are going back to school, as well as autumn begins - what a nice time to start your holiday campaign plans. If your business targets students, families, or the young, it is perfect to launch marketing campaigns for those audiences. Before the coming back to school day, you can sell school supplies, kids' clothing, or other essentials. This day could be different per school, hence you should start the campaigns earlier, let's say, in late July or August.
1 September: Autumn Begins
5 September: Back to School (differs per school)
6 September: Labour Day (US)
6 September: Read a Book Day
12 September: National Chocolate Milkshake Day
16 September: World Guacamole Day
27 September: World Tourism Day
Key events in October 2022
Halloween is arriving at the end of October, but it cannot stop brands from taking advantage of the holiday throughout the month. Businesses can decorate offline stores and website themes accordingly to create the vibe and engage customers better. Moreover, other days relating to food can also be promoted in case you are in the Food & Beverage sector.
1 - 31 October: Black History Month (UK)
1 - 31 October: Breast Cancer Awareness Month
1 - 31 October: Go Sober for October (Stopober)
1 October: International Coffee Day
1 October: World Vegetarian Day
10 October: World Mental Health Day
16 October: World Food Day
22 October: National Nut Day
25 October: World Pasta Day
26 October: National Pumpkin Day
29 October: National Cat Day
30 October: BST ends
31 October: Halloween
Key events in November 2022
Black Friday and Cyber Monday are the starts of the holiday shopping season when brands are offering the largest discounts of the year. It is highly competitive during this time, so the sooner you start the campaigns, the better results you will achieve.
1 - 30 November: Movember (Men's Health Awareness Month)
1 November: World Vegan Day
5 November: Guy Fawkes Night
11 November: Remembrance Day
13 November: Remembrance Sunday
25 November: Black Friday
28 November: Cyber Monday
30 November: St Andrew's Day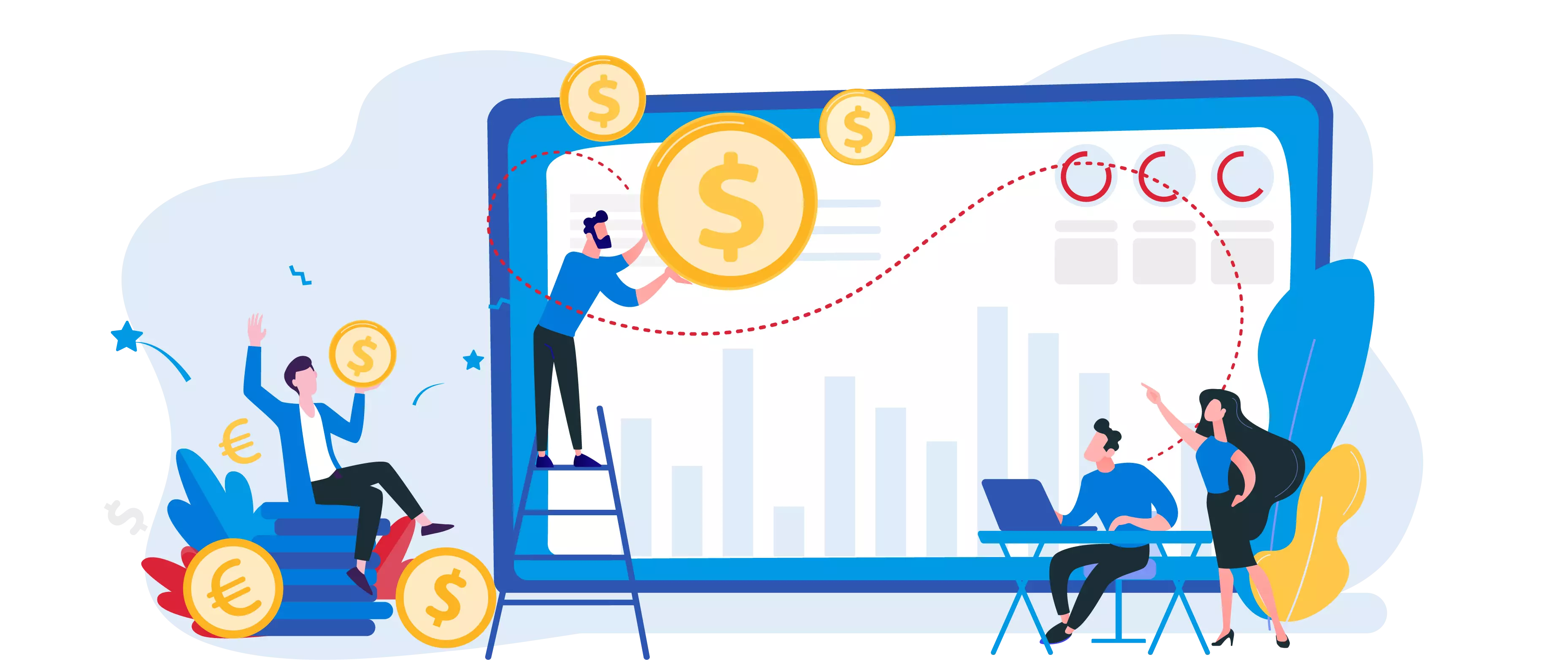 Sale Boosters Pack for Magento 2
Equip helpful functions to level up your sales in only one package
Check it out!
Key events in December 2022
December marks a time of the year that demand is very high due to the Christmas Holiday. In fact, businesses can take advantage of this long holiday to launch marketing campaigns throughout the month. Google stated that 70% of respondents still shopped during the final week just before Christmas. After that, the Boxing Day, originating from the United Kingdom, and the New Year's Eve, are also great opportunities for brands to increase sales after Christmas.
4 December: National Cookie Day
14 December: Christmas Jumper Day
21 December: Winter Solstice
25 December: Christmas Day
26 December: Boxing Day
28 December: Bank Holiday
31 December: New Year's Eve
Mageplaza has prepared a complete 2022 marketing calendar for you that you can download in full below. Let us know if you have other holidays we may miss, and once again, Happy New Year!
Quickly get complete Marketing Calendar 2022!
Helpful calendar to help you plan marketing strategies beforehand!
Download PDF
Website Support
& Maintenance Services
Make sure your store is not only in good shape but also thriving with a professional team yet at an affordable price.
Get Started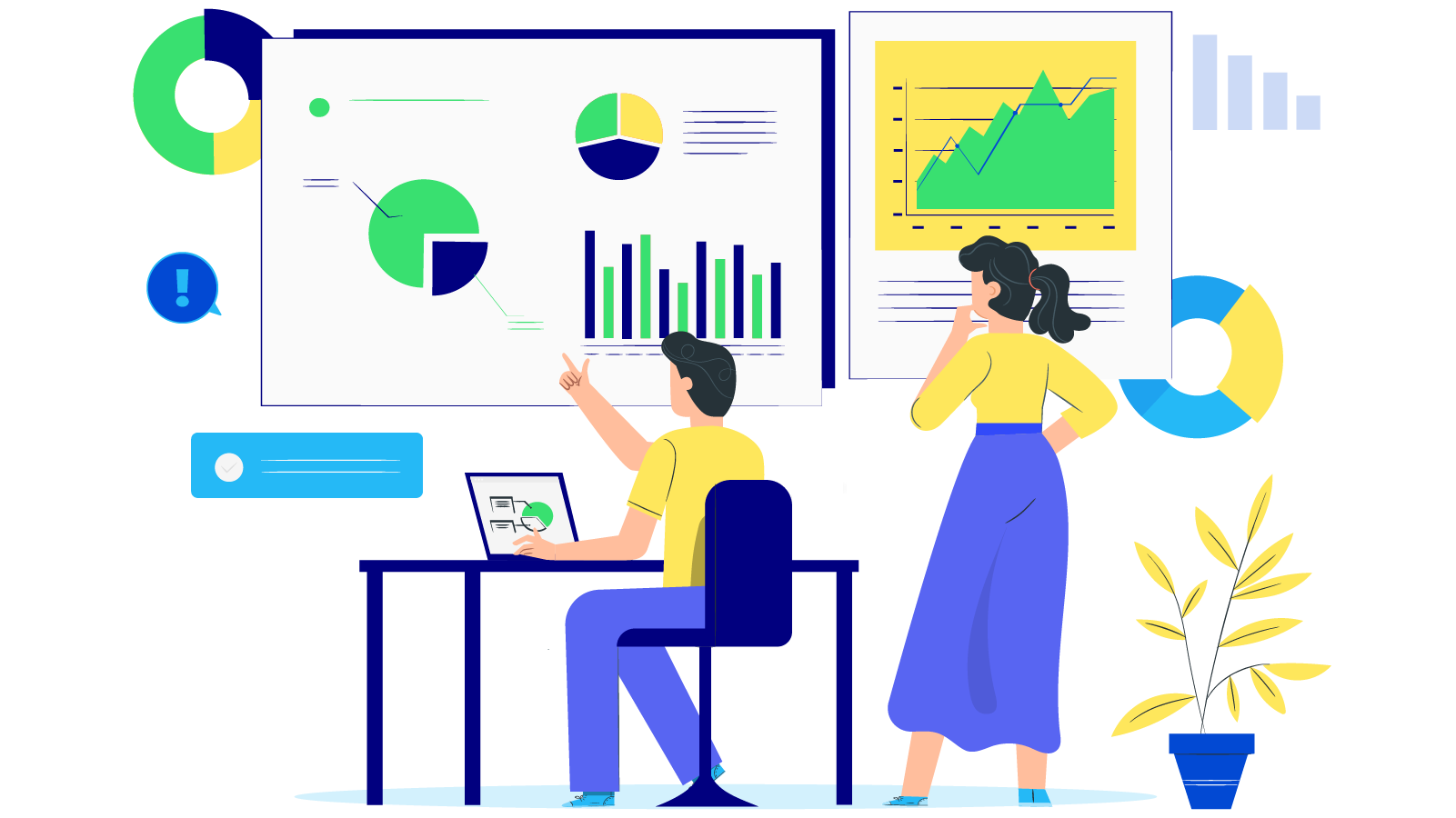 New Posts



Subscribe
Stay in the know
Get special offers on the latest news from Mageplaza.
Earn $10 in reward now!