How to Run a Successful B2B Fashion Ecommerce?
The Most Popular Extension Builder for

Magento 2
With a big catalog of 224+ extensions for your online store
Fashion has become an indispensable part of today's modern society. Every product is considered to be more valuable if it seems more aesthetic. Due to this growing demand, B2B fashion Ecommerce has significantly grown and rapidly become one of the most favored business sectors in the present time. Following this trend, an increasing number of B2B merchants are entering this industry to boost their profits.
Let's explore what's so tempting about B2B and how businesses can take advantage of this model to gain profits.
Tables of contents
Overview
What is B2B and B2C?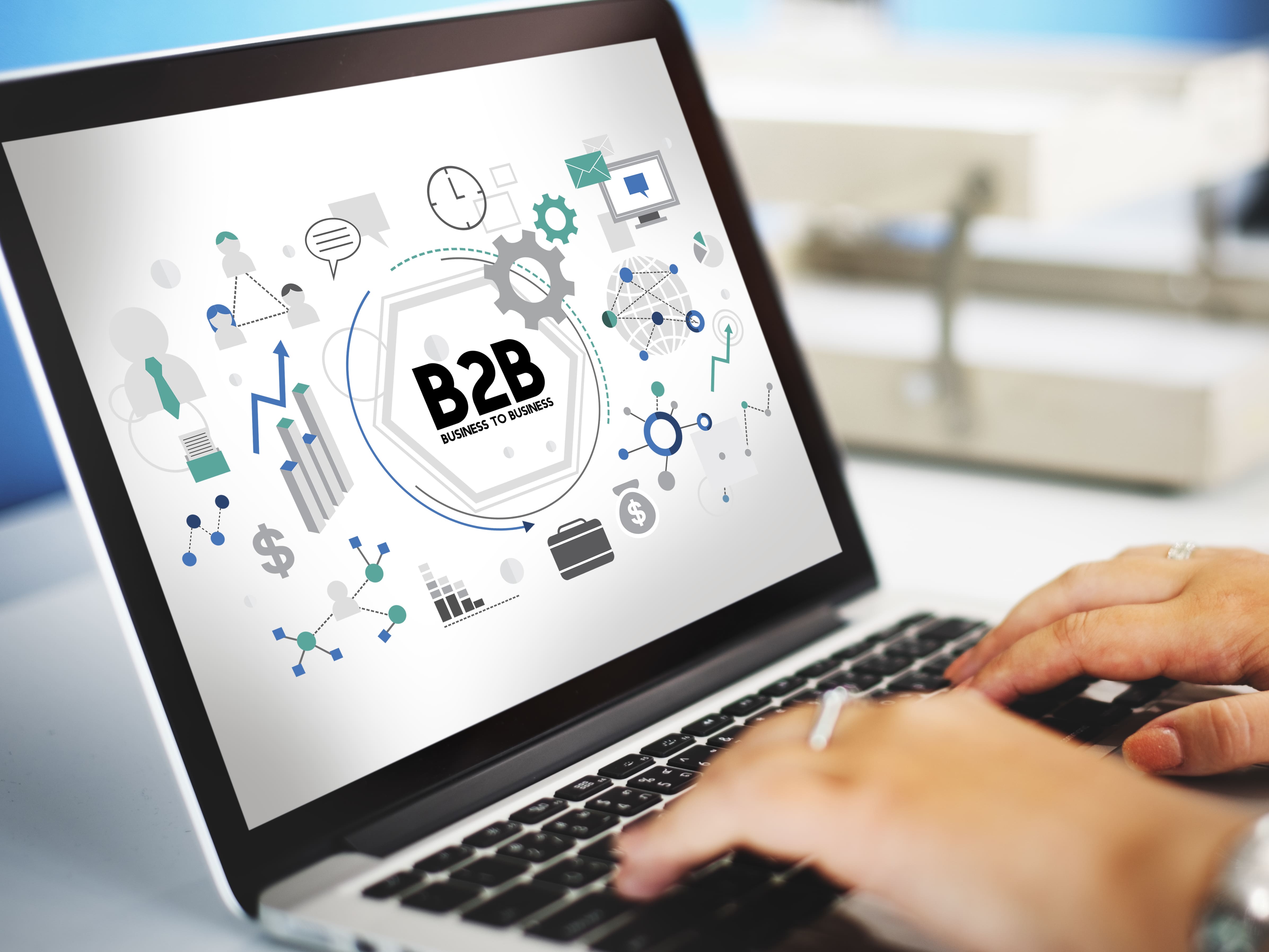 Let's start by understanding the mechanics of B2B (Business-to-business) operations. The B2B framework entails the exchange of goods between two businesses. In simpler terms, it involves one company providing products or services to another company, which then offers these goods to individual consumers. In contrast to B2B, B2C (Business-to-customer), commonly known as retail Ecommerce, is a model where online businesses sell directly to individual consumers.
Key differences between B2B and B2C?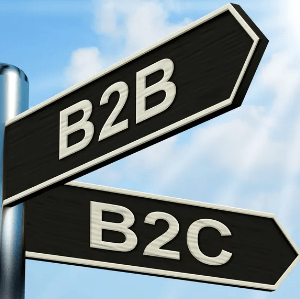 There are quite a lot of differences between B2C and B2C. Let's check the list:
Target audience:

While the B2C model aims to gain separate shoppers, buying directly from the brand, B2B targets providing products or services straight to other companies or retailers and leaving the task of selling to end customers to their partners.

Profits:

Instead of selling one-by-one items like B2C, B2B's objective is to sell products in high volume.

Cost saving:

Speaking of cost saving, B2B is the winner on the comparison scale. The model helps a lot in making businesses spend less on budgets on several aspects like marketing, customer acquisition, operation, etc.

Productivity:

The B2B Ecommerce model is a better choice for optimizing productivity as it helps reduce manual mistakes with automatic features, boosts sales with customer-attract tools, shorten the order process & improve performance with advanced high-tech features.

Customers' purchasing decisions:

B2B customers usually think carefully before closing the deal. Therefore, once sellers get the agreement, their buyers will likely return regularly.

Seller-buyer connection:

B2C customers can be one-in-a-lifetime buyers, but B2B works in the long run.

Payment method:

Both B2B and B2C online selling have the same goal: making profits from their sales. However, B2C customers mostly pay right after they get the products. For B2B, the payment process can take longer, depending on the size of the order.
The way B2B Fashion Ecommerce works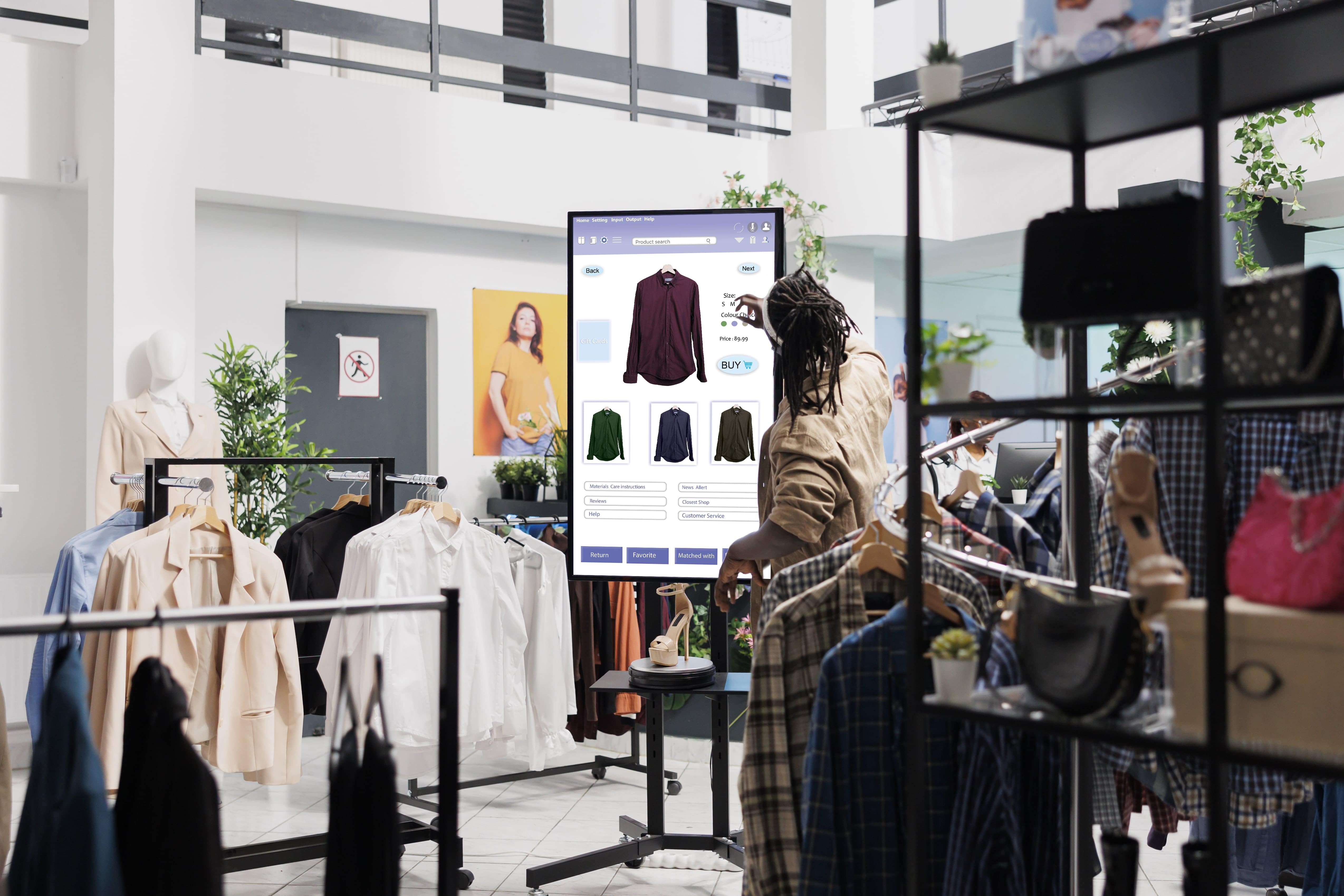 B2B fashion e-commerce involves online sales between wholesalers and retailers. Technology advancements like B2B platforms have opened a new era and led fashion brands to switch to online B2B sales, reducing costs and increasing efficiency. Previously, brands had to sell wholesale in person, but now, thanks to digital commerce, all process is much faster and easier.
B2B transactions are custom, with negotiable prices and longer sales cycles, depending on various factors such as the order size or total prices. Such complicated decisions may involve more people.
However, modern B2B buyers nowadays actually seek B2C-like shopping experiences, including multichannel, automated, and personalized journeys.
B2B payments now use more convenient options like contactless and remote, making transactions faster and more efficient for businesses and customers from all over the world.
Main advantages of B2B Ecommerce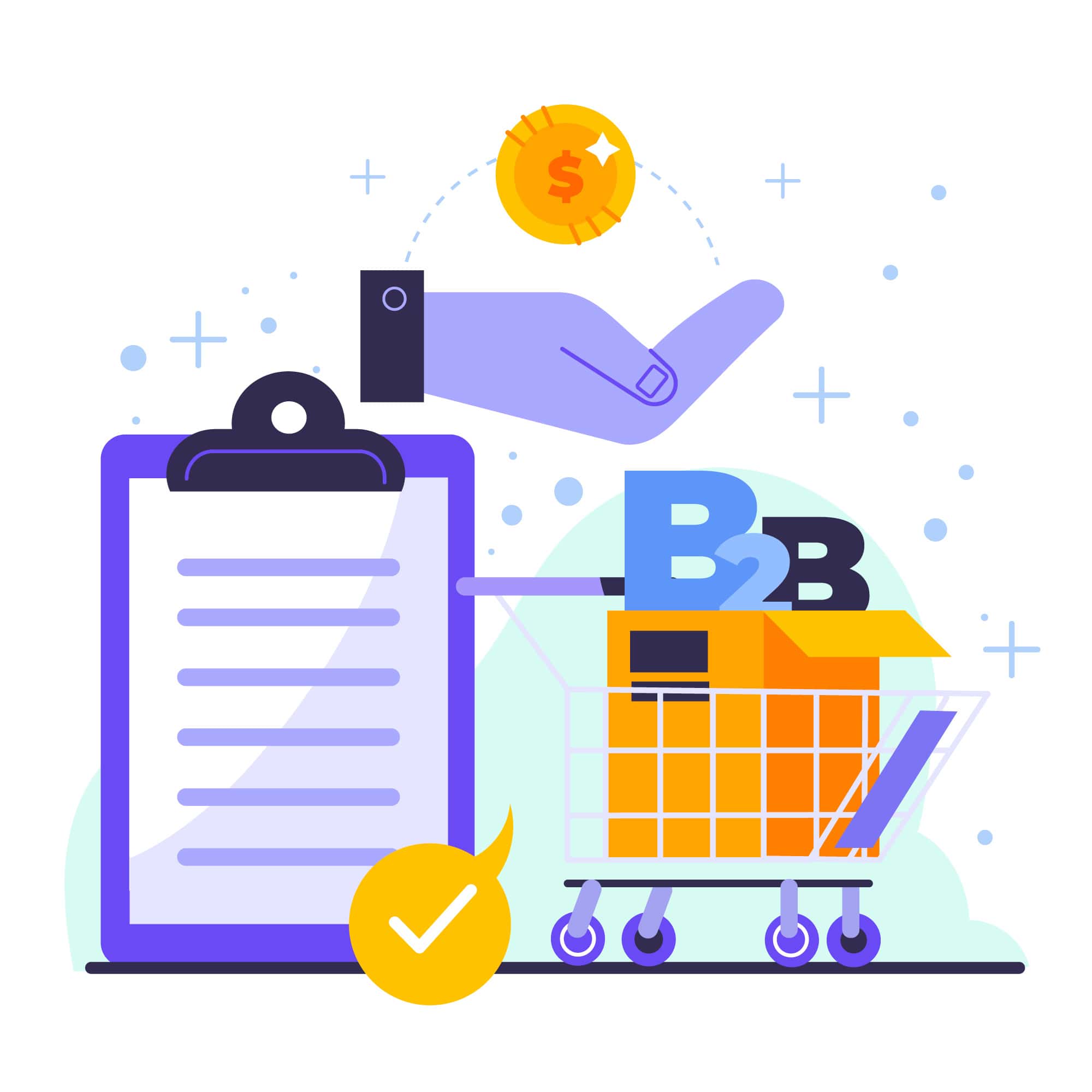 There are several benefits to the B2B Ecommerce way of doing fashion business:
Reach global retailers
Minimize marketing costs
Boost sales with larger orders
Optimize the purchasing process with automatic features
Save operation costs
Save time and effort on international distribution
Tips to become a successful B2B fashion Ecommerce business
Make an attractive impression
Use big and bold images
It's no secret that utilizing big and attractive photos is one of the methods to attract customers that successful fashion Ecommerce applies. If well handled by a professional, one image can deliver the whole brand's story. This will make your store stand out and be worth the investment.
Keep your website clean and simple
Keeping your fashion Ecommerce site clear is a must if you want visitors to continue surfing. Also, pay attention to the user experience. You definitely don't want they to struggle, causing frustration, and leave the site. So, try to make your site as easy and interactive as possible.
With so many different choices, a shopper who is ready to buy can turn away to a competitor's site because reviewing product characteristics and confirming checkout information is too difficult.
Be responsive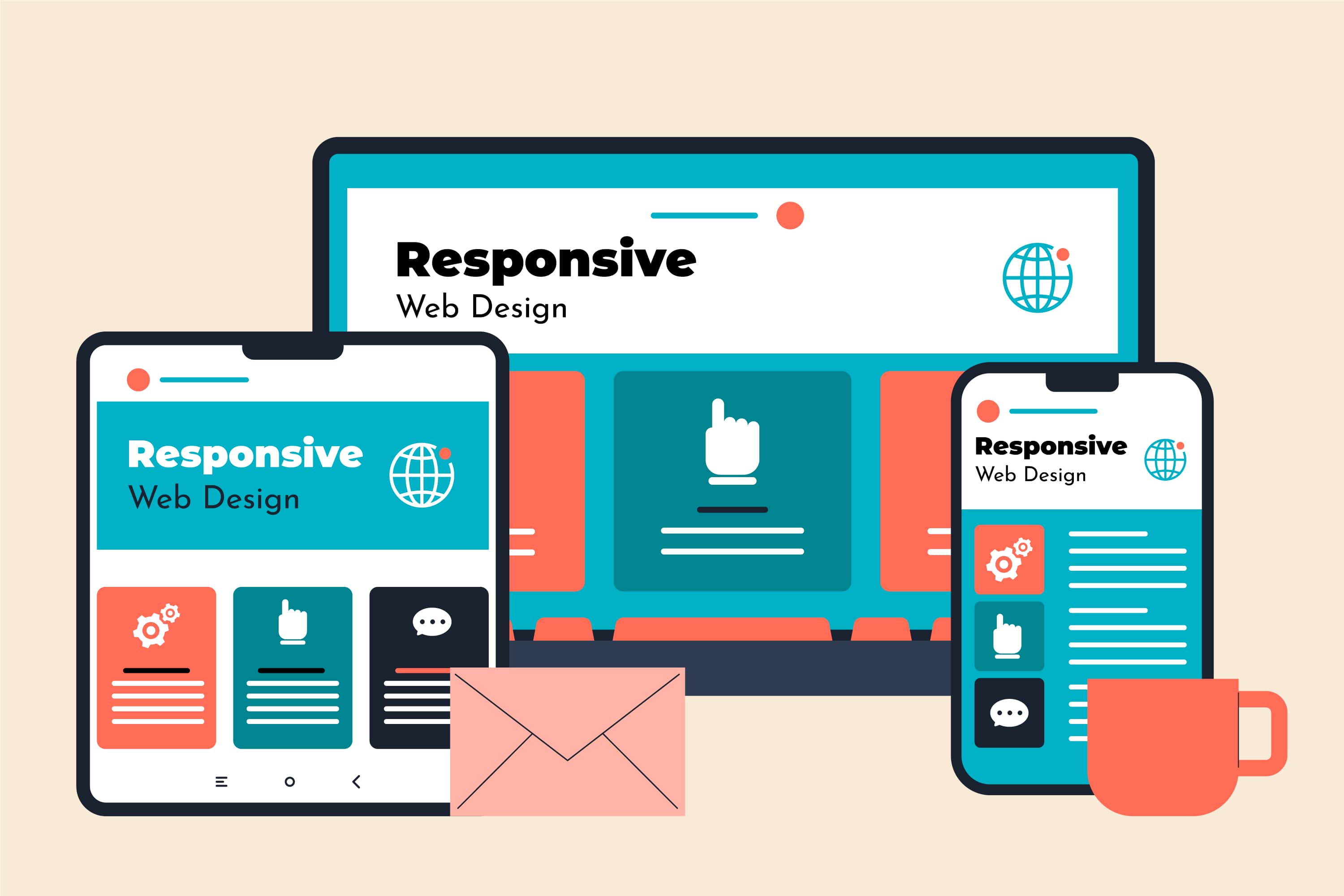 If around 25-30% of your buyers use phones or tablets, think about using responsive design for your website. People often use these devices while moving, so your online fashion shop should be easy to use and look good on any device.
In case you don't know how to build a responsive website, take a look at our blog guidance on How To Build An Easy-to-use Website Which Reaches Customers Most.
Be more competitive
Get your pricing spot on
Once you've put in all the effort to get potential buyers interested, bet you don't want to lose them to a rival just because they have their price a bit lower. Take time to research pricing carefully, and don't forget to offer special coupons or future deals to give them confidence in making the purchase.
Cooperate with suitable partners
Having good partnerships is really important for a successful B2B fashion Ecommerce website. Connect with influential people (famous in your field) like bloggers, reviewers, and Kols, who can help promote your online store. You can start by asking well-known reviewers to give positive feedback about your products. Also, try to build relationships with industry websites where you can write guest articles or get featured as a top fashion site.
Invest in marketing wisely
As discussed above, B2B fashion Ecommerce brands don't need to pay attention to promoting as the task is implemented by their partners. However, there are several other ways of doing marketing without having to pay huge budgets for ads.
Improve SEO efficiency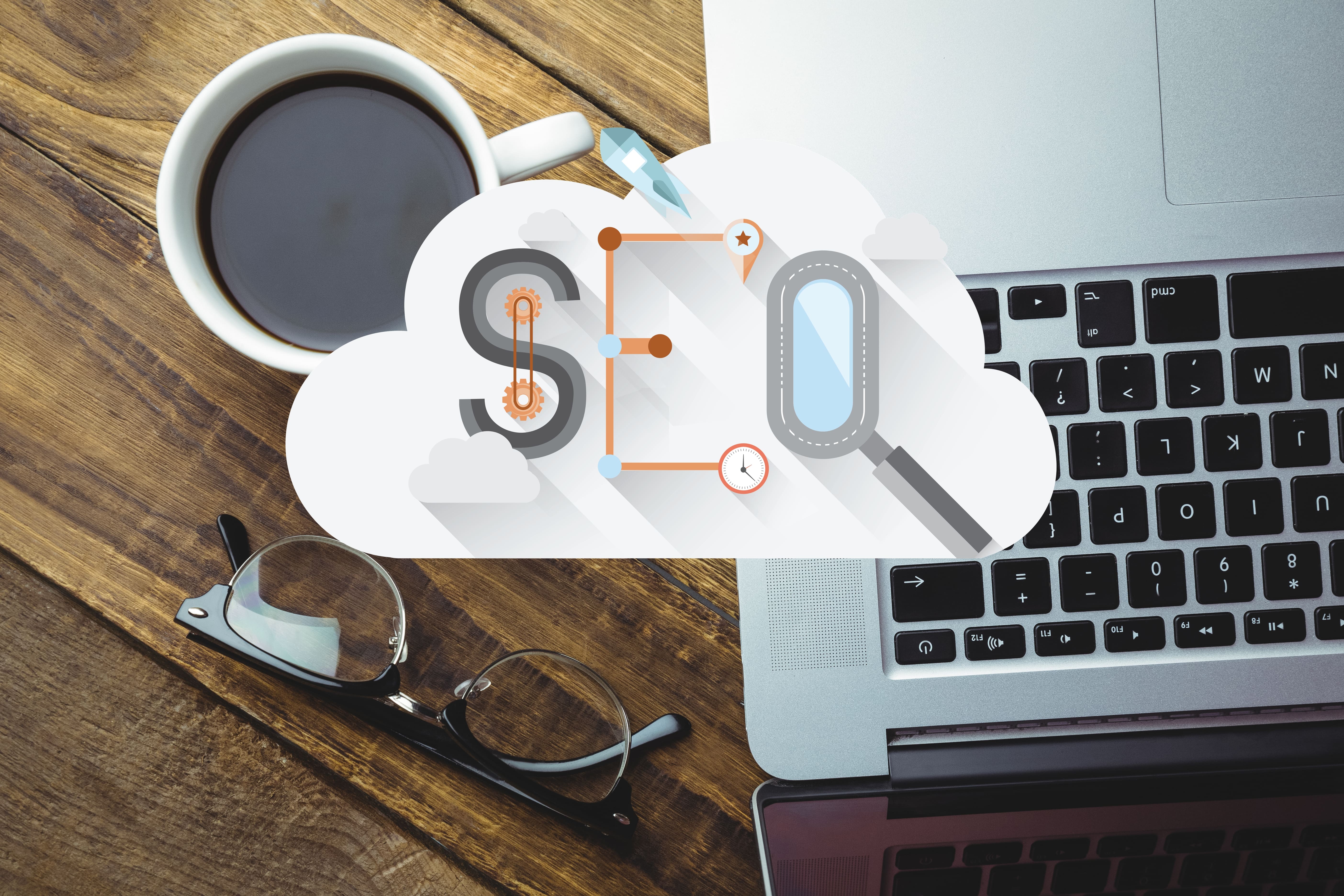 Search engine optimization (SEO) is like a secret code to help people find your fashion website easily. It's like putting signs on the road so that everyone can see where to go. Work with an SEO expert to make sure all the words on your website are set up in a way that search engines understand. This way, when someone looks for a product, they can find your website quickly.
This method is especially useful in modern days when people prefer to do searching and shopping online. You might lose many customers just because your website is nowhere to be found in the search results.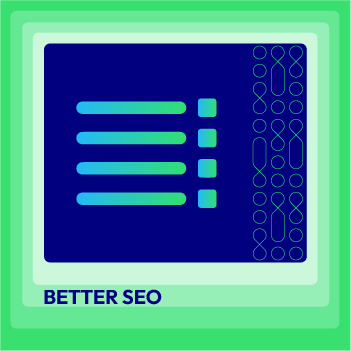 Drive more traffic to your online store and boost your rank on search engines
Check it out!
Tell interesting stories
Don't just write boring stuff about your products. That only makes your visitors sleepy and leave. Instead, tell exciting stories that make people imagine owning what you're selling. For instance, instead of saying, "A beautiful dress for parties," you can say, "Imagine yourself as the star of the party, turning heads in this stunning black and white dress that's fit for a queen." This way, customers can really see themselves enjoying your products.
Raise customer retention
Offer dedicated support
Bad customer service can make turn a potential loyal customer into a hater. For example, if returning items is too complex, customers might choose another store next time.
It's inevitable that customers may return the items due to lots of factors like the wrong size/ color, faulty products, etc. It will be great if there is always someone to help customers solve their problems. This helpful support can speed up how quickly shoppers make purchases and feel like coming back again. To ensure a high retention rate, it's essential to have effective communication channels in place. Investing in a reliable business phone service can ensure that customers always have a direct line to address their concerns, fostering trust and loyalty.
Give your shoppers a reason to return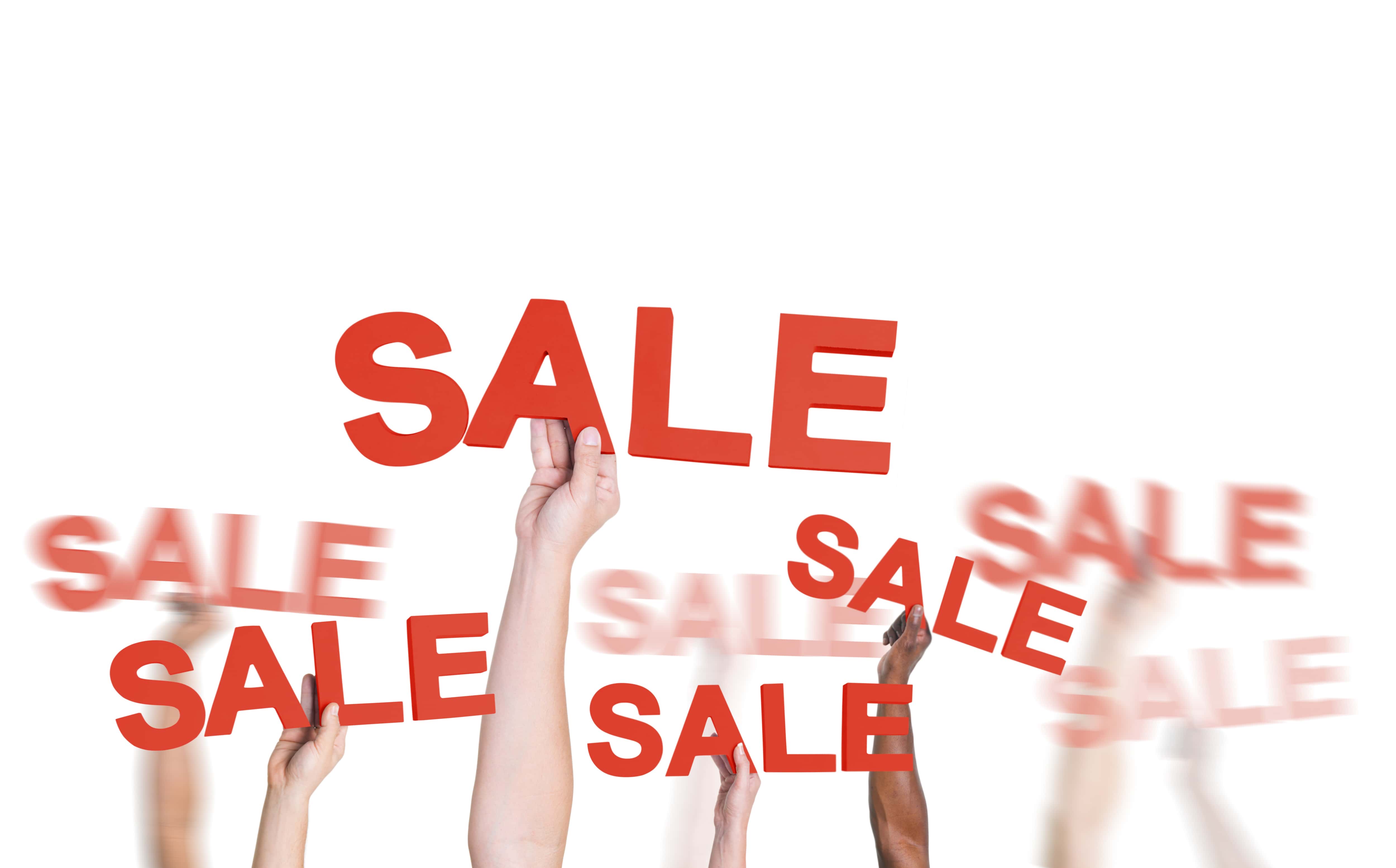 To make customers want to shop with you again, you need to show them the benefits of being your clients. Perhaps send them emails with daily deals, occasion/ event incentives, or special discounts for different groups of customers, making them feel special, and not everyone has that deal. This way, your fashion store will stay in their minds.
Where to start your B2B fashion Ecommerce brand?
After having all the ideas to make your dream fashion commerce brand come true, it's time to build an attractive website. However, if you're not carefully choosing the right platform, the business might not go as expected.
Necessary aspects when looking for a B2B Ecommerce platform
Let's see some important things to consider when picking a platform for your online fashion store:
Nowaday, it's no longer difficult to connect with any place around the world. The need for international brands has grown significantly. So, to compete with others, your store needs to reach people worldwide too. Since different people speak different languages, your platform should also be able to work in different languages.
When people shop online, they still want a nice experience. The platform you choose should be easy to use and work well on different devices like phones, tablets, and computers.
In the business world, prices can be tricky. Sometimes, the game changes depending on the quantity. Shoppers who buy more products get more incentives. Your platform should have a price customization feature so that you can change prices for different people or groups of customers with ease.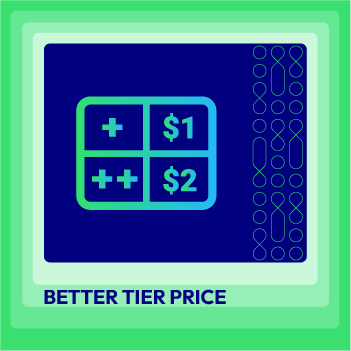 Better Tier Price for Magento 2
Boost sales by offering customers lower prices when buying more items
Check it out!
An effective platform should give you insights into your customers by showing you their data. This feature helps businesses understand what customers like to buy and how they behave when shopping. With this information, merchants can create better ideas and products that match their customers' interests.
Top B2B Ecommerce platforms
At this point, I bet that you would love to know which platforms can meet the above criteria. Let's find out the best B2B platform for fashion Ecommerce businesses!
1. Adobe Commerce: Suitable for large businesses

The platform allows users to set up and manage their websites for multiple brands. Additionally, Adobe Commerce enables to create accounts for multiple team members to use.
Key features:
2. Shopify: Suitable for newcomers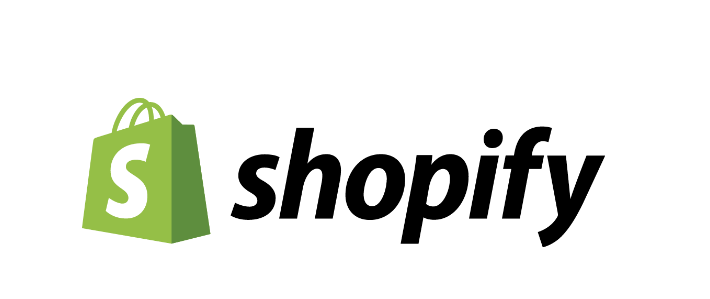 Shopify is a great option to build websites for new merchants who are starting their Ecommerce businesses, as it is famous for its user-friendly interface and simple features.
However, the price is not as affordable as Adobe Commerce, so make sure to consider it carefully.
Key features:
Simple website building
Separate B2C and B2B stores
Personalized customer storefronts
3. Shift4Shop: Suitable for businesses with a variety of products

Shift4Shop functions as a payment processing firm. It provides numerous choices for B2B Ecommerce vendors and is entirely cost-free for users who generate a minimum of $500 in monthly revenue through Shift4.
Key features:
Accept various payments
Custom and wholesale pricing
4. OpenCart: Suitable for small businesses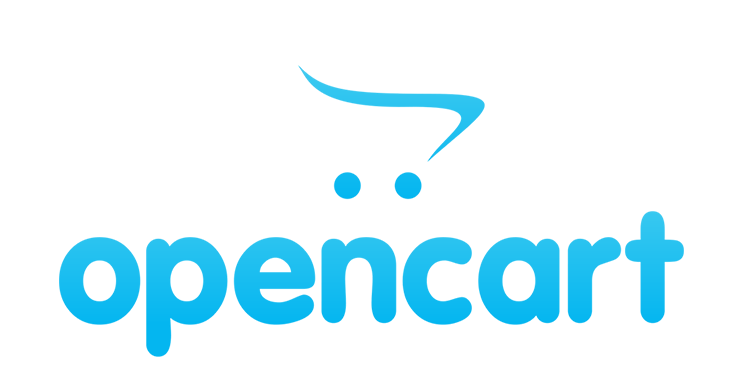 OpenCart is a great choice for small businesses as the platform is 100% free. With OpenCart, users can download, customize, and add open-source online shopping carts to their websites with ease.
Key features:
Choose your payment processor
Multiple currencies and languages
Manage multiple storefronts
5. NetSuite: Suitable for businesses that offer custom pricing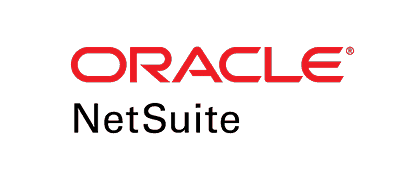 NetSuite works well with enterprise-level businesses. It offers price customization and built-in customer support, making it different from other similar platforms.
Key features:
Offer quote-based pricing
Flexible payment options
Integrated customer support
Conclusion
The article has given a deeper insight into how B2B fashion Ecommerce works and helpful tips for those who want to enter this field. Of course, the B2C model is also one of the four majorly favored models in business. However, with all the mentioned advantages, it's clear that B2B can contribute significantly to your brand in the B2B fashion industry. Take time to consider which platform best matches your business, follow our tips to optimize your website, and everything will go well.

Marketing Manager of Mageplaza. Summer is attracted by new things. She loves writing, travelling and photography. Perceives herself as a part-time gymmer and a full-time dream chaser.
Website Support
& Maintenance Services
Make sure your store is not only in good shape but also thriving with a professional team yet at an affordable price.
Get Started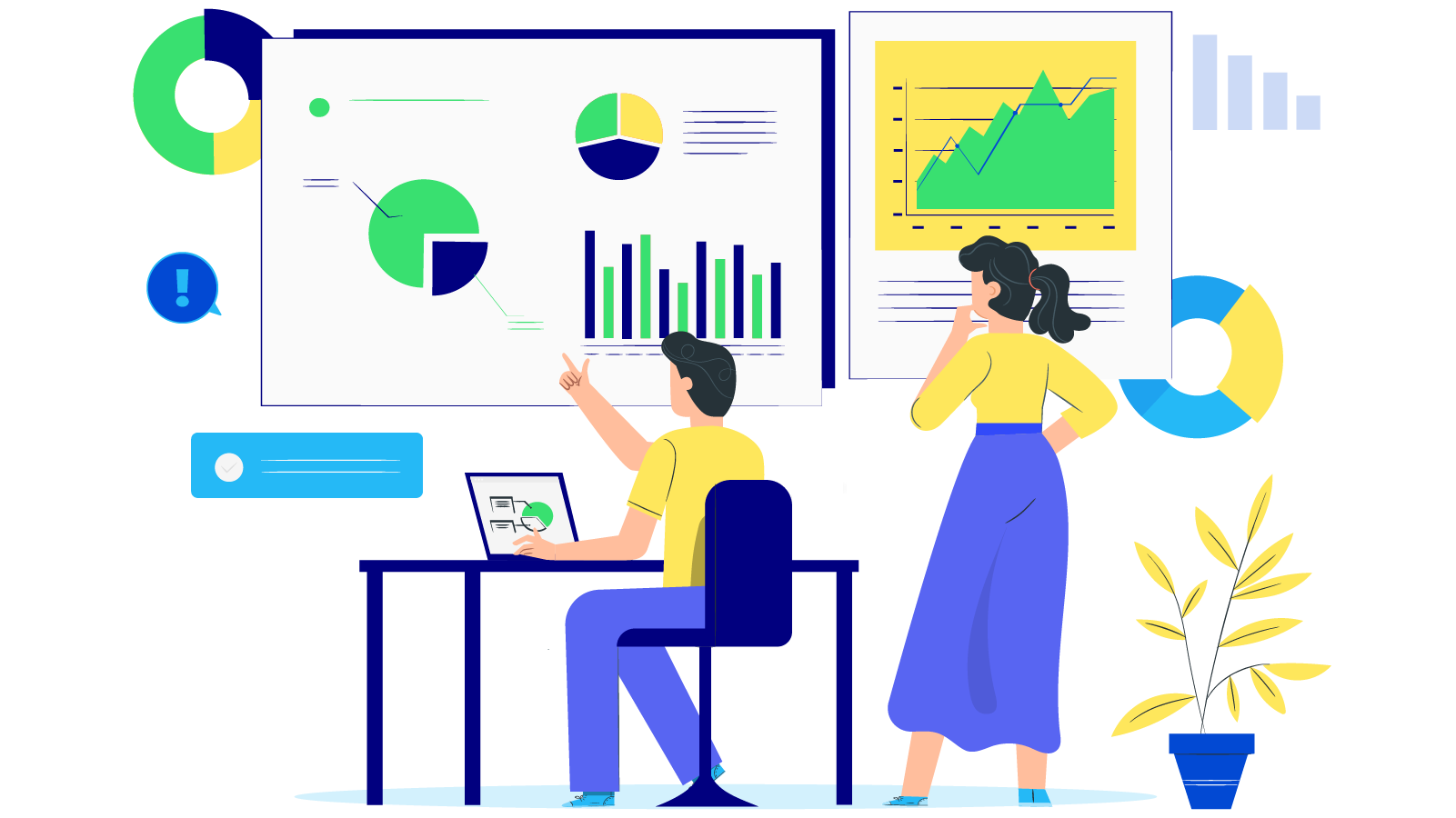 New Posts



Subscribe
Stay in the know
Get special offers on the latest news from Mageplaza.
Earn $10 in reward now!