How to Ensure a Great CX during Change Transformation
The Most Popular Extension Builder for

Magento 2
With a big catalog of 224+ extensions for your online store
While a change transformation may seem like a simple process where a company describes and implements change across operations, the process is far more challenging to execute.
The agile change management process, in particular, has become quite popular in today's uncertain business environment. It has emerged as a natural response to uncertainty because it combines the principles of agile software development and change management best practices.
Thus, it allows teams to stay nimble and responsive. Yet, implementing such a change isn't easy. Businesses need to think about how the transformation will impact stakeholders, especially their employees and customers.
Customer experience (CX) is central to companies in this customer-centric era. CX is a key brand differentiator, allowing businesses to attract new customers, boost retention, and increase sales. It's no surprise that the global spending for CX tech is set to hit $641 by the end of 2022 (CAGR of 8.2% between 2018-2022). Hence, ecommerce businesses need to count CX in change management as a critical aspect of the transformation roadmap. In this article, we will share a few tips on how businesses can adopt a customer-centric approach when managing any kind of change.
But before we get to the tips, let's understand why CX is a critical part of the change transformation process.
Table of Contents
Significance of CX in Change Transformation
Very few companies debate the significance of CX in change transformation. Yet, a majority of businesses find it tough to ensure great CX when transforming their operations. At its core, customer-centric change transformation involves rethinking the entire business model.
The idea of driving a mindset that focuses on customers along with operations improvements can significantly improve customer satisfaction and lead to huge economic gains. No wonder, Forrester's research reveals that 76% of company executives have made CX a top priority.
Here's why CX is a critical part of the organization-wide change.
It makes the change process easy and quick
Organizational change management requires all employees to alter their thinking, beliefs, and habits. However, humans by nature tend to resist change. They may be unwilling to learn a new technology or even resist management decisions. This resistance often stems from the uncertainty of changing job requirements and job security.
Prioritizing CX in these change efforts can make it easy for businesses to implement change transformation. It ensures that the employee and customer experiences are engaging, relevant, and persuasive. Besides, improving CX minimizes the negative impact of change while maximizing its positive impact.
It helps gain a competitive advantage
CX in change transformation means each element of the business circles around what customers care about. For such businesses, success is all about creating relevant and enjoyable experiences for customers. Such experiences foster committed relationships because customers choose you over other businesses.
Hence, prioritizing CX in change transformation translates into an improved business image and results that sustain for a long period.
It brings cross-functional teams together
Designing innovative experiences for customers helps teams connect with the value created by the organization for customers. This aligns cross-functional teams with the company goals and allows various departments to communicate more easily.
It wards off the impact of poor CX
CX initiatives focus on ensuring that all the interactions and touchpoints with the business are enjoyable and seamless for customers. Conversely, not prioritizing CX during the change process can lead to unhappy customers and employees.
Worse still, most businesses are unaware that they are losing customers to poor CX. A report by Think Jar reveals that 91% of unhappy customers leave a brand without complaining.
Now, let's get to how you can ensure great CX during the change process.
Communicate the Need for Change to the Customer-Facing Team
Before your begin with the change management process, it is important to invite views and suggestions from your customer-facing team. Any change will impact them the most; hence, make sure you create a communication plan that shares the objective of the change process.
This will ensure that the message sinks in and give them enough time to share concerns if any. Gathering feedback when rolling out the program will not just alert you of the potential issues you could face but also make it clear that building an improved CX is a collective responsibility.
Here are a few points to consider when aligning your customer-facing team with the change.
Create ongoing working sessions for these teams to engage in account planning or strategy.
Ensure that they get the time to test the strategy and pre-empt failure by adjusting change management tactics. Encourage a culture where customer-facing teams can test new approaches and learn from their stumbles.
Develop a Vision for Improving Customer Experiences
Crafting a clear vision can direct the change effort and outline the future state of the customer experience you want to deliver. It will serve as a guide for your team to develop customer-centric strategies and choose the future course of action.
Businesses with clear CX visions are the most successful at engaging their executives and customers. Check out how Dow's Ambition & Values web page clearly states their CX vision.
Make sure you include aspects like the investment, technology processes, and the objectives you plan to achieve. Once your CX vision is developed, don't miss out on planning a communication strategy around it. Remember customers and employees have unique expectations as the transformation unfolds. Hence, it's important to answer the who, what, where, when, why, and how, enabling them to dive deep into the change process.
Take into Account the Customer's Pain Points
To ensure improved CX in the change transformation process, you need to know your customer. Who are they? What are the top issues they are facing? What is important to them?
So, turn to your customer data and get a clear picture of your audience's pain points. Most people tend to post their experiences on social media. Analyze your social feed and look for customer service problems. What are people saying about your brand? Is there a pattern of poor experiences?
If yes, that issue needs to be addressed. Probably, you would need to respond to the customers sharing their poor experiences with a possible solution. Or improve the efficiency of your support team by investing in a customer service software. At times, simple tactics like tracking customer requests can help you enhance CX.
Yesware's Meeting Scheduler feature is a perfect example of how the company addressed its audience's pain points. We all are aware of the importance of discovery calls, product demos, and pricing negotiations in sales. Email is a great channel for sales reps to book meetings but it takes days or even weeks to understand clients' availability.
Yesware addressed this pain point with this feature, this helping companies improve their productivity and schedule more meetings.
Another source of patterns and trends is your user experience data. Track your web traffic, bounce rates, customer service interactions, and more to spot top bottlenecks. So, if you are seeing an uptick in abandoned shopping carts, it's time to find out the cause and tackle it.
Set Up a CX Change Management Team
Without a core team guiding your CX change management strategies, your organization won't go far with its change efforts. This is an organization-wide effort. Hence, it's critical to set up a CX change management team that has multiple entities engaged.
CEO and the Executive Leadership Team
They need to understand the change program and act in various ways to communicate the vision to the rest of the organization.
Middle Management
Before asking the team to do things in a certain way, they should set an example by doing things differently.
Front-Line Members and Supervisors
These team members are directly in touch with customers. This makes them a critical part of the change team.
Culture and Change Experts
-They will work as counselors during the change process to ensure that each aspect of the program follows through.
Create a Communication Plan for Customers
To ensure that your customers gradually embrace change, be proactive and transparent in telling them what to expect. This will help you have better control over your narrative and show that you are open with your customers.
Secondly, make sure you communicate the objective of the change. Get them involved on the channels they are present on to gain feedback and make them feel a part of the product community.
Finally, if you are a consumer-facing company, like an ecommerce firm, make sure you communicate often by addressing issues upfront and offering solutions to their problems.
Chatbots can empower customer-facing teams to address customer concerns in real-time. They bring consistency to customer support while improving customer engagement. Hence, businesses should consider investing in chatbots to allow customers to effectively engage with them in a live environment without the need for a face-to-face meeting. If you are looking to invest in chatbots to elevate your customer support, look through this chatbot pricing guide that will tell you everything you need to know in this matter.
Check with Customers/Employees at Every Step of the Change Process
To ensure great CX through the transformation process, it is important to conduct surveys and collect feedback. For instance, you should regularly share feedback forms or check your social feed to see what your customers are saying.
Mine contact center data and online reviews to see if your customers are enjoying the experience you are providing. Ask your customer service team if they've heard customers complain about the product or service.
This will help you understand how your customers and employees are feeling about the new change through the rollout process. Further, it will enable you to address issues in real-time.
Finally, track customer satisfaction metrics like:
Net Promoter Score (NPS): It measures customer loyalty by asking the customer's willingness to recommend your brand to others on a scale of 1 to 10 (10 being the highest). You might have seen an NPS survey of several companies on the internet that defines their authenticity.

Customer Service Satisfaction (CSS): This metric measures customer satisfaction after purchase. You can measure this by seeking feedback from customers every time they interact with your website or product.
Most ecommerce firms use pop-ups, survey forms, or live chats to measure the level of customer satisfaction.
Customer Effort Score (CES): Some products or services demand effort from customers. This metric measures the ease of using the product or service. The aim is to reduce the CES score to reduce effort and boost loyalty.

Customer Satisfaction Score (CSAT): It lets you know if your customers are satisfied with your product or service. The rating scale is usually 1-10 or 1-5. You can calculate CSAT by dividing the number of happy customers by the total customers.
Check out this infographic by Kaizo that shares information on various customer satisfaction metrics.
Share Small Wins
Change can be overwhelming. However, sharing small wins in various change management initiatives will boost your chances of success. If your team has done a job well, make sure you acknowledge it. Share CX success stories to show how important CX is to the business and improve internal alignment. Similarly, don't miss out on sharing customer stories in the form of newsletters, video content, or social posts.
Summing Up
Ensuring an awesome customer experience during a change transformation is the best way to deliver on customer expectations and boost revenue. However, implementing change through the organization can be challenging. We are sure that the tips shared in this article will guide you in delivering a customer-centric change management program in your organization.
Guest Author
Author Bio - Hazel Raoult is a freelance marketing writer and works with PRmention as a Marketing Manager. She has 7+ years of experience in writing about business, entrepreneurship, marketing and all things SaaS. Hazel loves to split her time between writing, editing and hanging out with her family.
Website Support
& Maintenance Services
Make sure your store is not only in good shape but also thriving with a professional team yet at an affordable price.
Get Started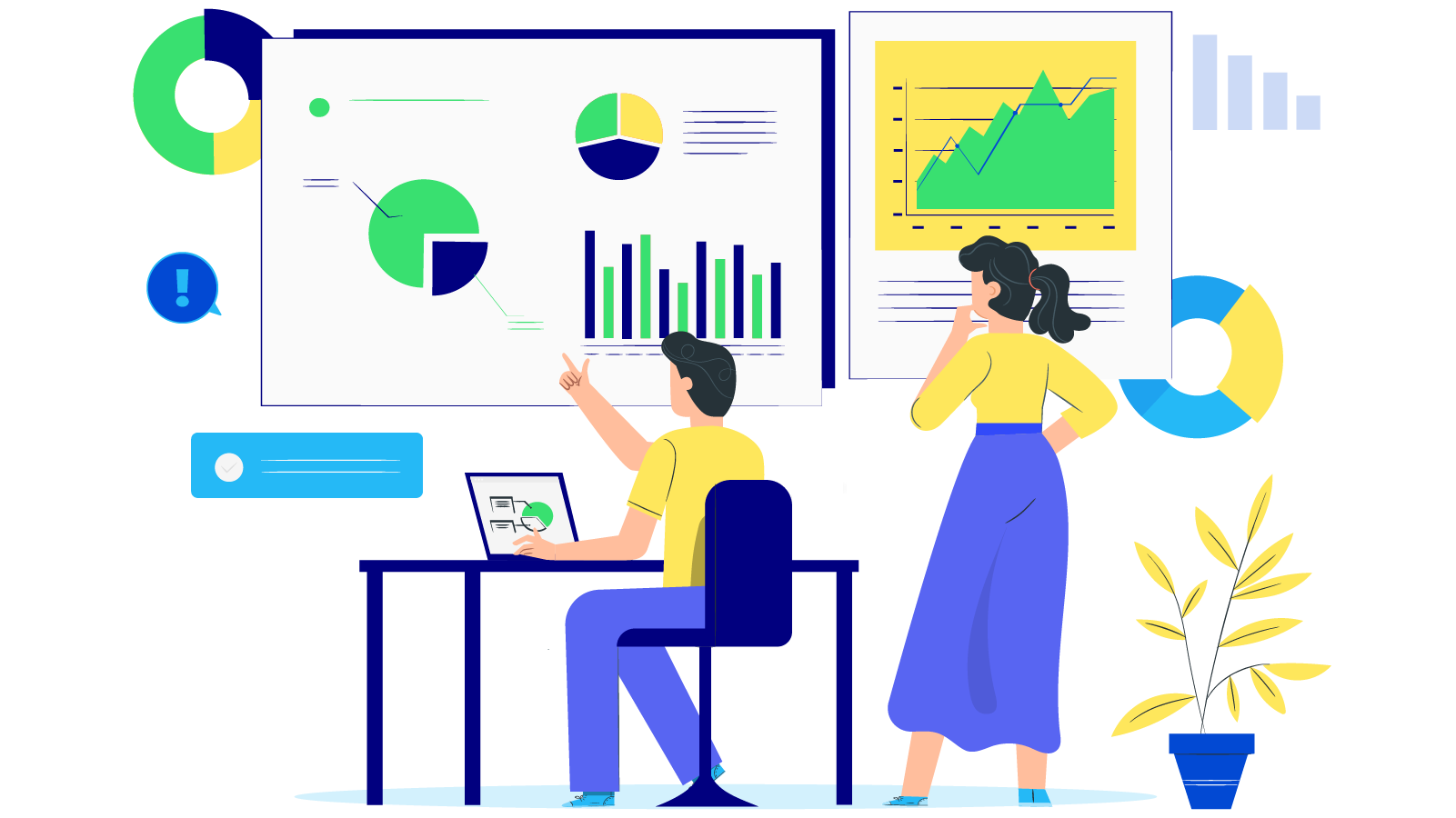 New Posts



Subscribe
Stay in the know
Get special offers on the latest news from Mageplaza.
Earn $10 in reward now!