Getting Started with TikTok Business: The Essential Guide
This article will delve into TikTok for Business, giving beginners key insights and straightforward strategies to use the platform for marketing and brand growth effectively.
Understanding TikTok Business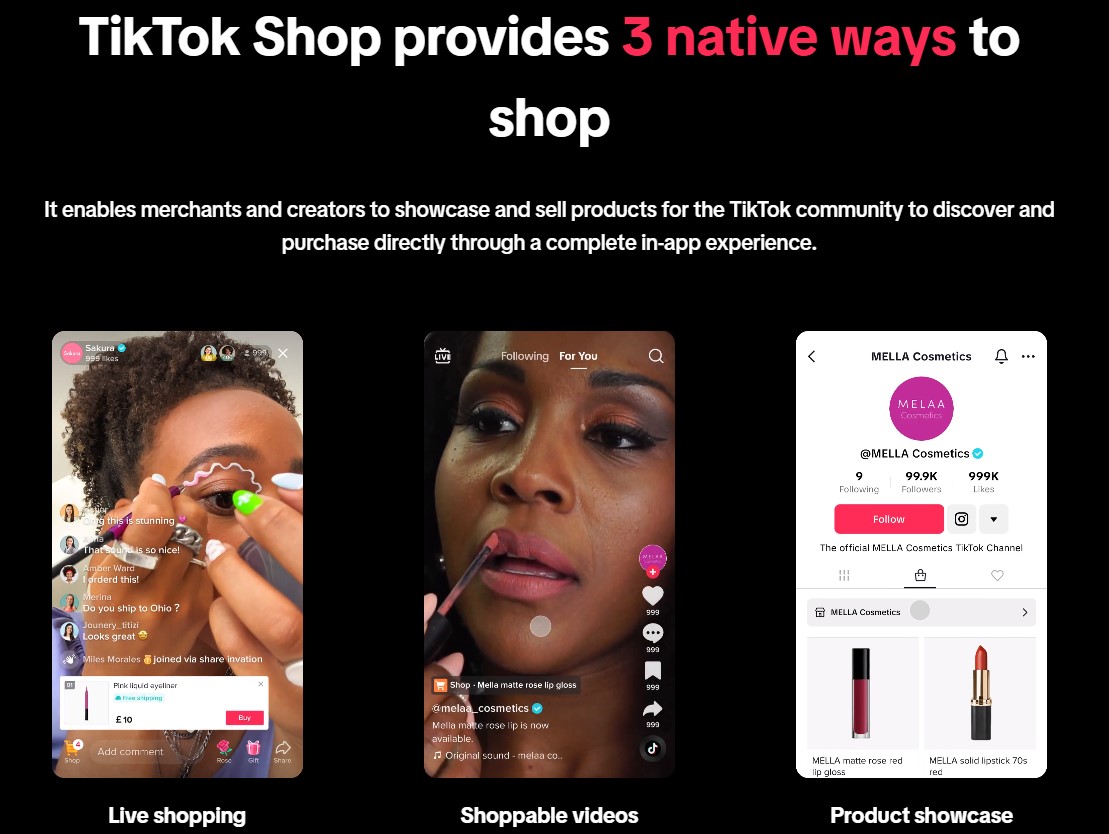 TikTok for Business is a platform built for brands and marketers to advertise on TikTok. It offers tools and features for creating, handling, and improving content and ad campaigns. This helps businesses widen their reach, connect with potential customers, and meet their marketing goals.
TikTok Business vs Creator Account
The main difference between a TikTok Business account and a Personal (or Creator) account is the range of features and tools they offer, tailored to meet the needs of different types of users.
A TikTok Creator account is meant for individuals who want to create, share, and engage with content for fun, connect with others, or express themselves. It provides essential tools for content creation and basic analytics.
In contrast, a TikTok Business account is created for brands, marketers, and creators looking to promote and sell on TikTok. This account type offers more features like in-depth analytics, varied advertising choices, and enhanced content creation and management tools. Basically, it's meant for building and marketing a brand on TikTok.
How To Create TikTok Business Account
If you already have a personal TikTok account, you can easily switch to a TikTok Business Account by following these steps:
If You Haven't Created A Tiktok Account Yet
Step 1. Initiate your account setup
To begin signing up, navigate to the TikTok for Business landing page and click Get Started.
This will initiate your account setup, where you can also take advantage of limited-time offers on ad credits.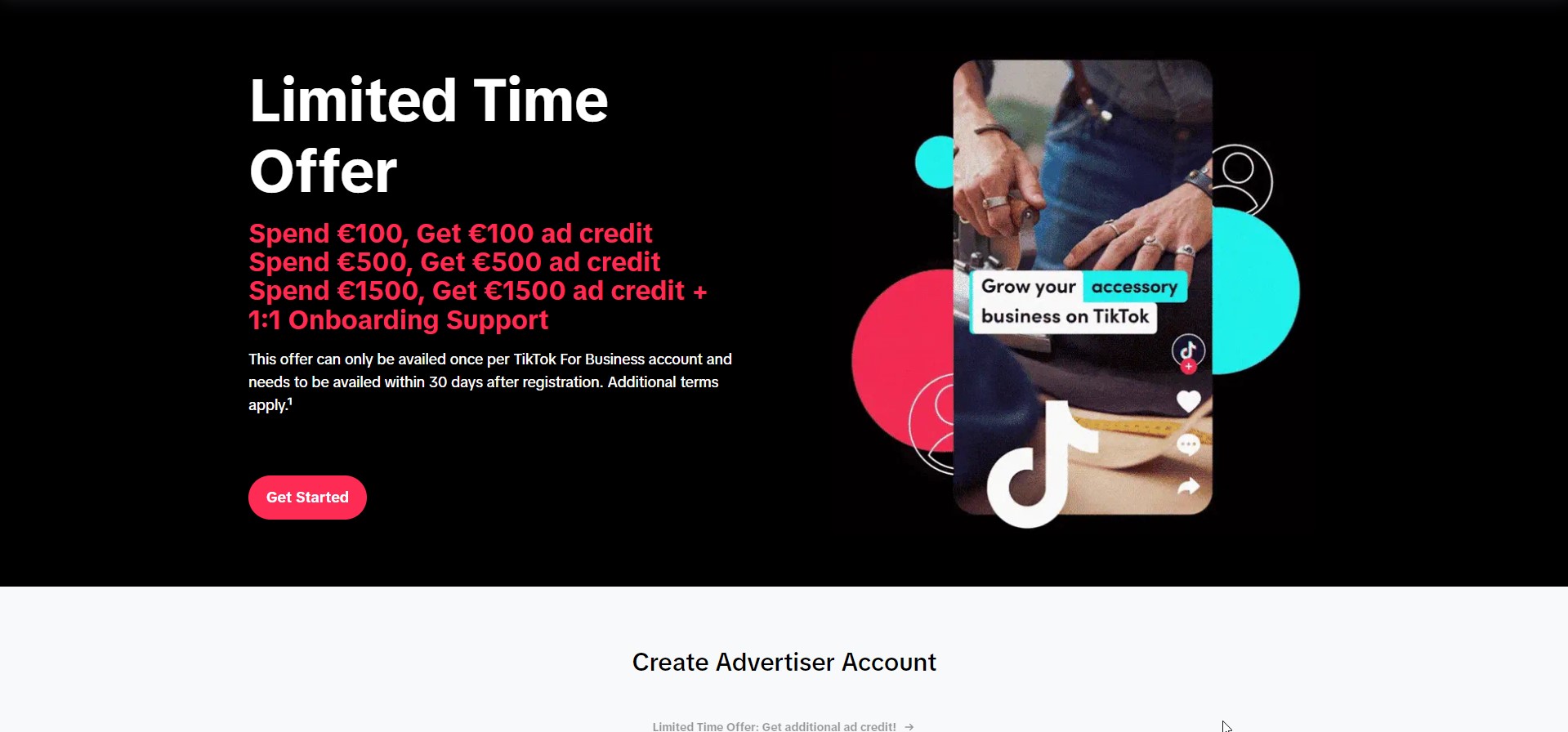 Step 2. Input Your Contact Information
Next, input your business email or phone number and set up a password. Agree to the terms and conditions.
If you're interested in receiving updates from TikTok for Business and TikTok Shop, subscribe to their updates.
After that, click Continue.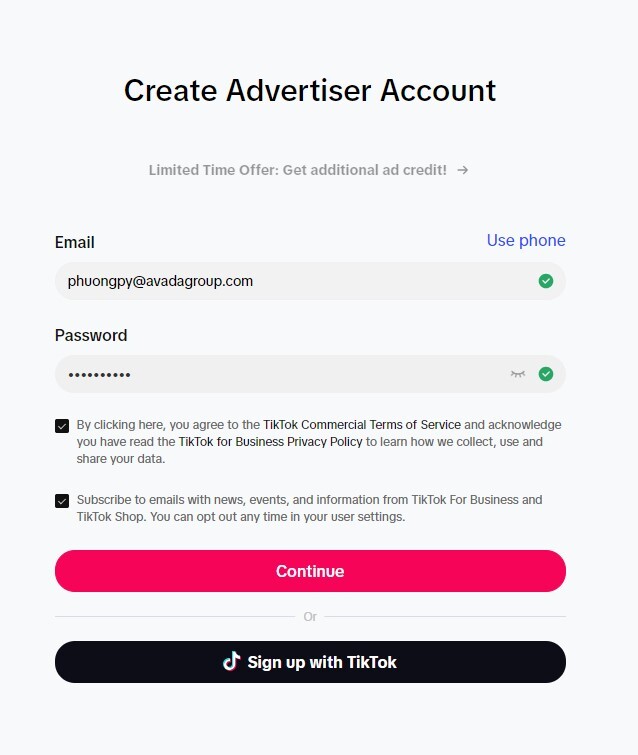 Step 3: Verify Your Contact Details
Check your email or phone for a message from TikTok and follow the provided instructions to confirm your contact details.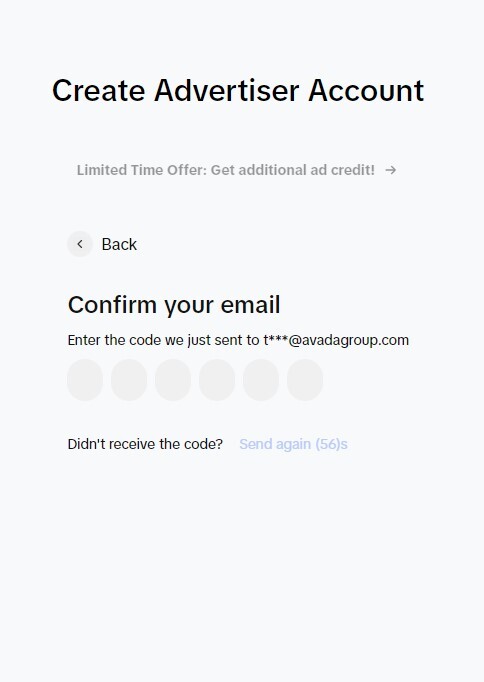 Step 4: Provide Your Business Information
Provide specific information about your business, such as the industry type, business name, region, time zone, and the currency you use.
Make sure to read and agree to TikTok's Commercial Terms of Service, Advertising Terms, and Payment Terms.
After everything is in order, click Get Started to complete the creation of your account.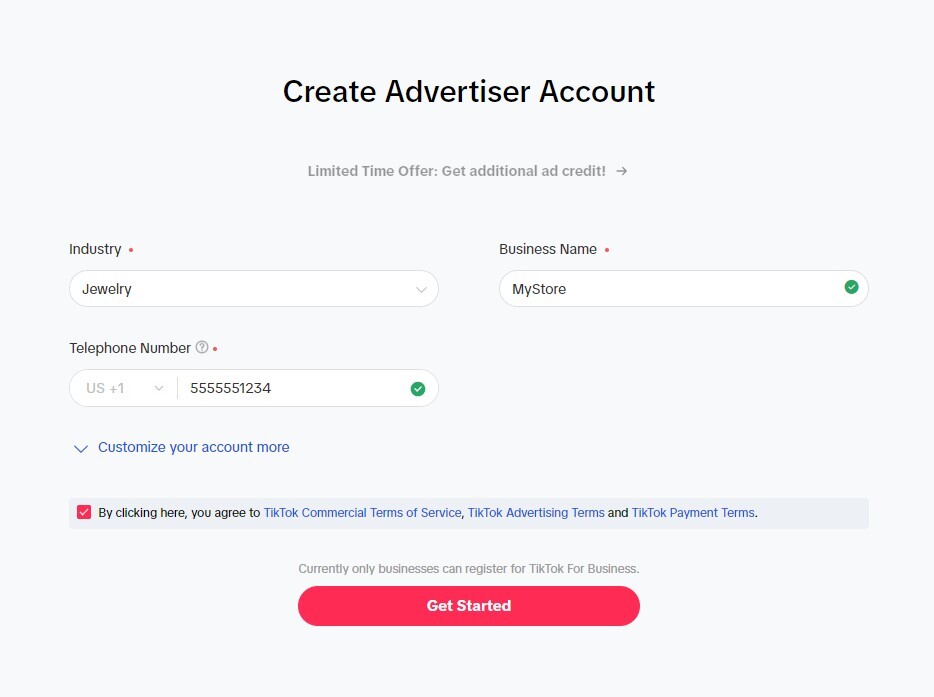 Step 5: Add Your Billing Information 
After registering, add your billing information. For businesses in the United States, select the state where your business operates.

Step 6: Start Creating Ads Campaigns
Once your billing is set, you'll arrive at the Ad Manager dashboard. This is where you can start creating and overseeing your TikTok ads.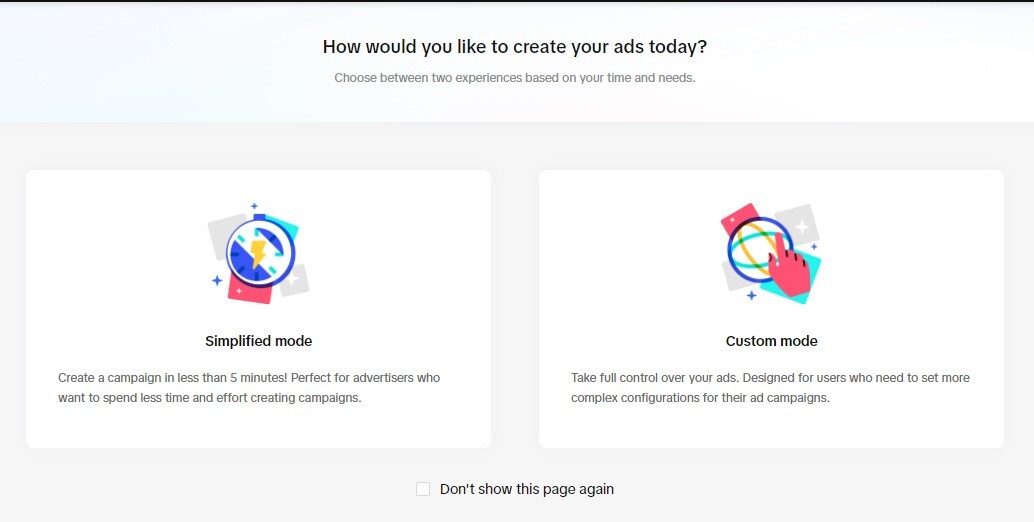 Mobile
Open your TikTok app and sign in.
Go to your profile by tapping the Profile icon.
Click the three-line menu (hamburger icon) in the top-right corner to access Settings and privacy.
Tap on Account.
Choose Switch to Business Account from the account controls.
Pick the category that fits your business the best and tap Next to finalize the switch.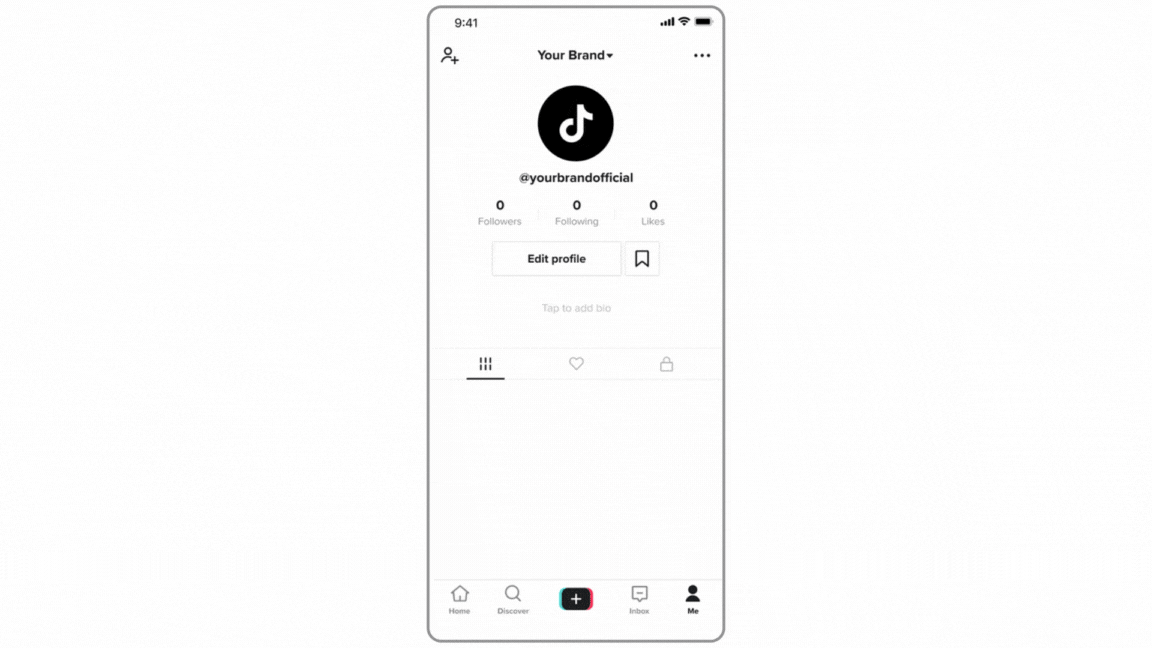 Desktop
Visit www.tiktok.com and log in to your account.
Hover over your profile icon in the top right corner.
Click on Settings.
At the bottom of the page, toggle Business Account to ON.
Choose a category that best represents your business and click Next to finish the setup.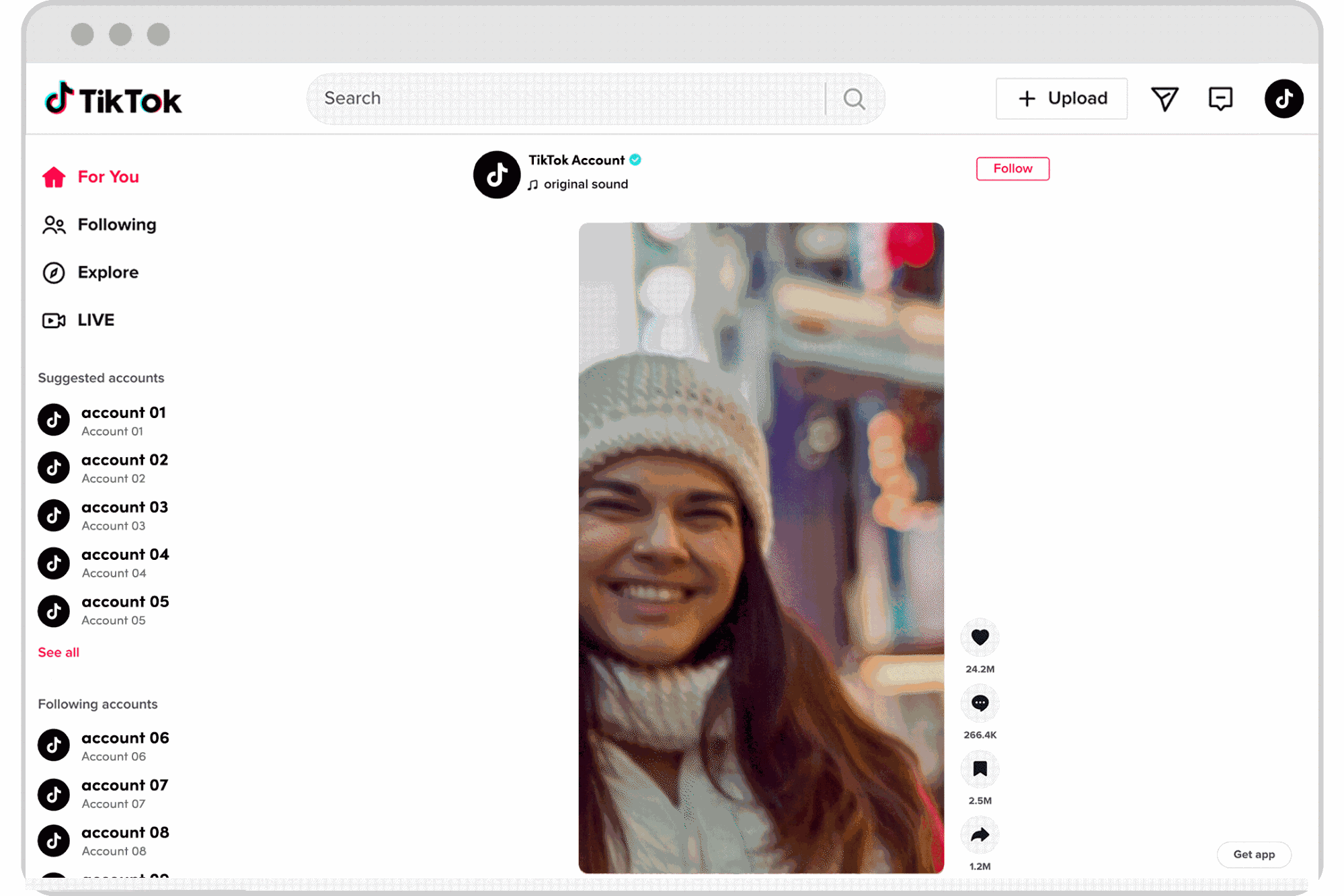 Features Available on TikTok for Business
Creative Center And Advertising Manager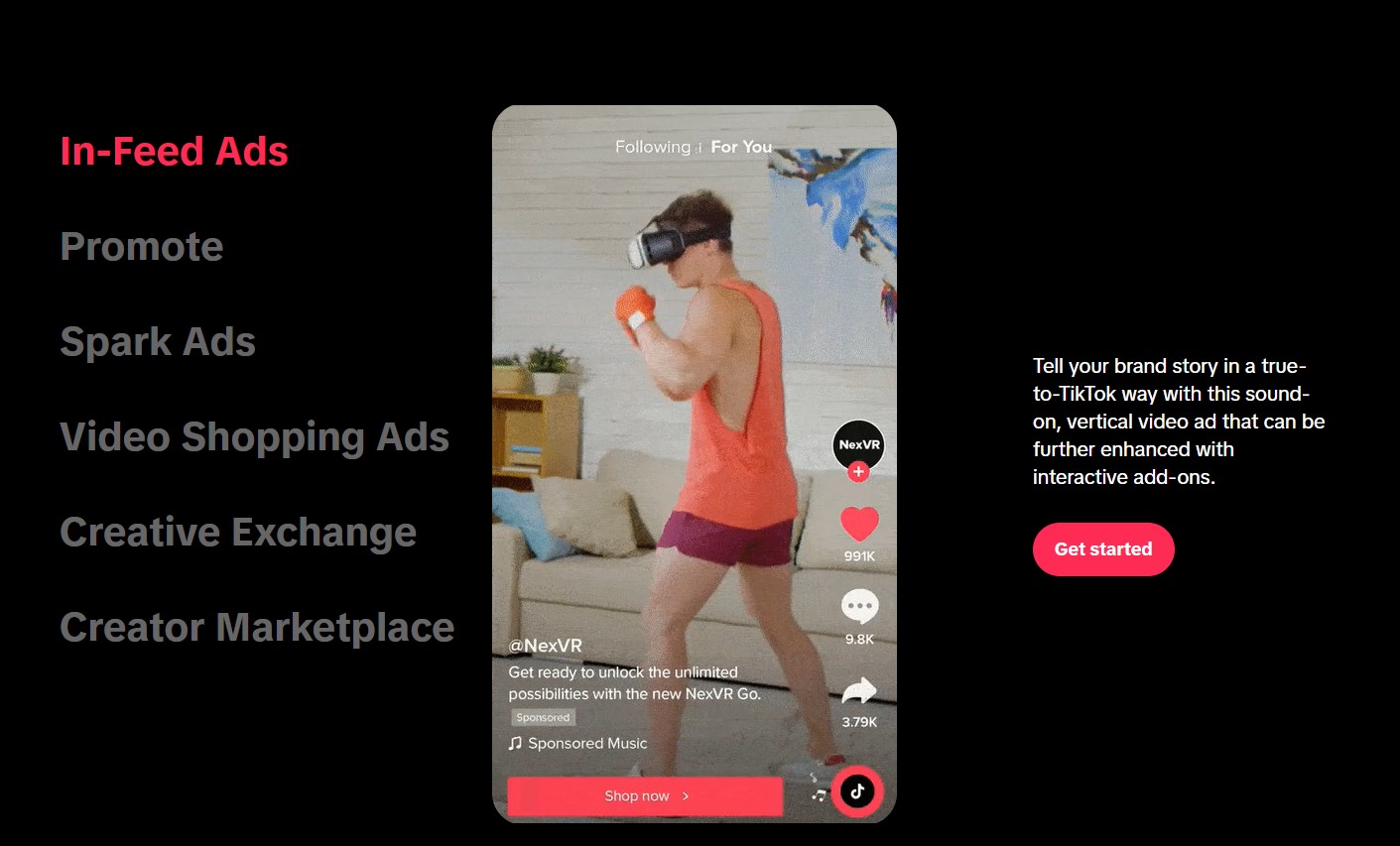 TikTok Ads Manager is a tool for businesses to set up and manage their ad campaigns on TikTok. Here's a breakdown of its key functions:
Setup Guide: The Ads Manager guides you through creating ads by selecting goals (like more website visits or sales), targeting audiences, and setting budgets and schedules.
Ad Formats: Users can choose from various ad formats, such as in-feed videos, hashtag challenges, branded effects, and product ads, to keep content engaging.
Creative Support: It offers tips and inspiration for crafting ads that stand out and resonate with viewers.
Performance Tracking: The tool provides real-time metrics on ad performance, including views, clicks, conversion rates, and costs, to help users optimize their campaigns.
TikTok Shop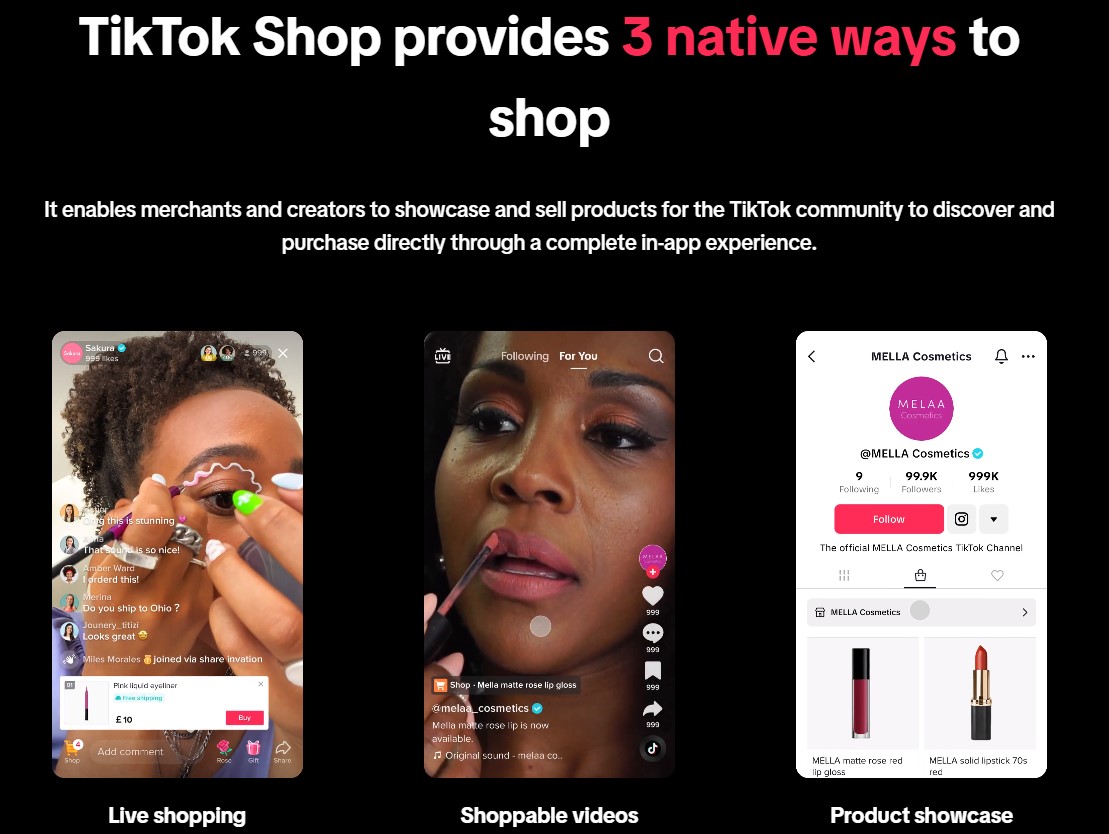 TikTok Shop is an e-commerce feature on TikTok that allows brands and creators to sell products directly within the app, creating a smooth shopping experience for users. Here are its advantages for businesses:
Live Shopping: Businesses can host live streams to showcase products live, engaging with the audience and facilitating instant purchases during the stream.
Product Showcasing: Brands can create a virtual storefront on their TikTok profile to feature their products, allowing users to browse and buy easily.
Shoppable Videos: Companies can produce videos that link directly to products, enabling users to shop by tapping links or icons in the video.
Creator Marketplace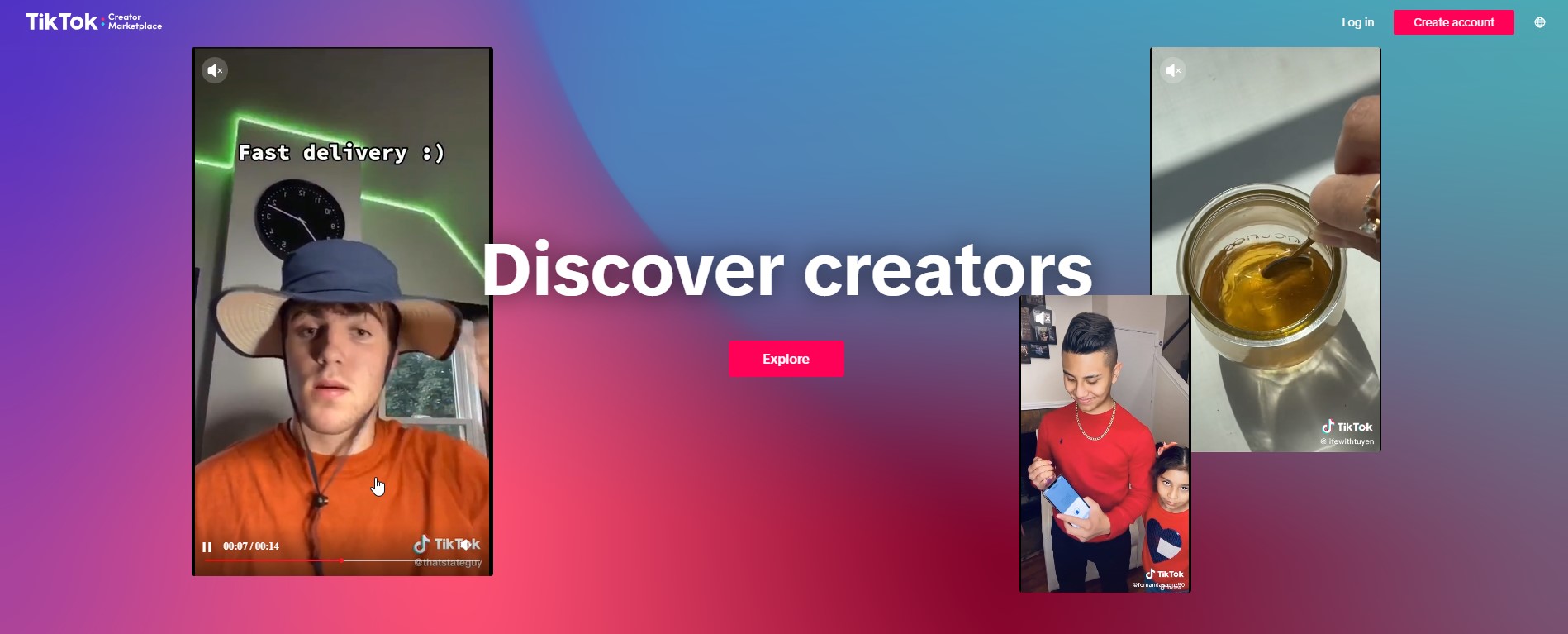 The TikTok Creator Marketplace is TikTok's official platform where brands and TikTok creators can team up. Here, creators get to work with brands on various campaigns, including branded hashtag challenges and product reviews or other creative campaigns.
Advanced Reports and Analytics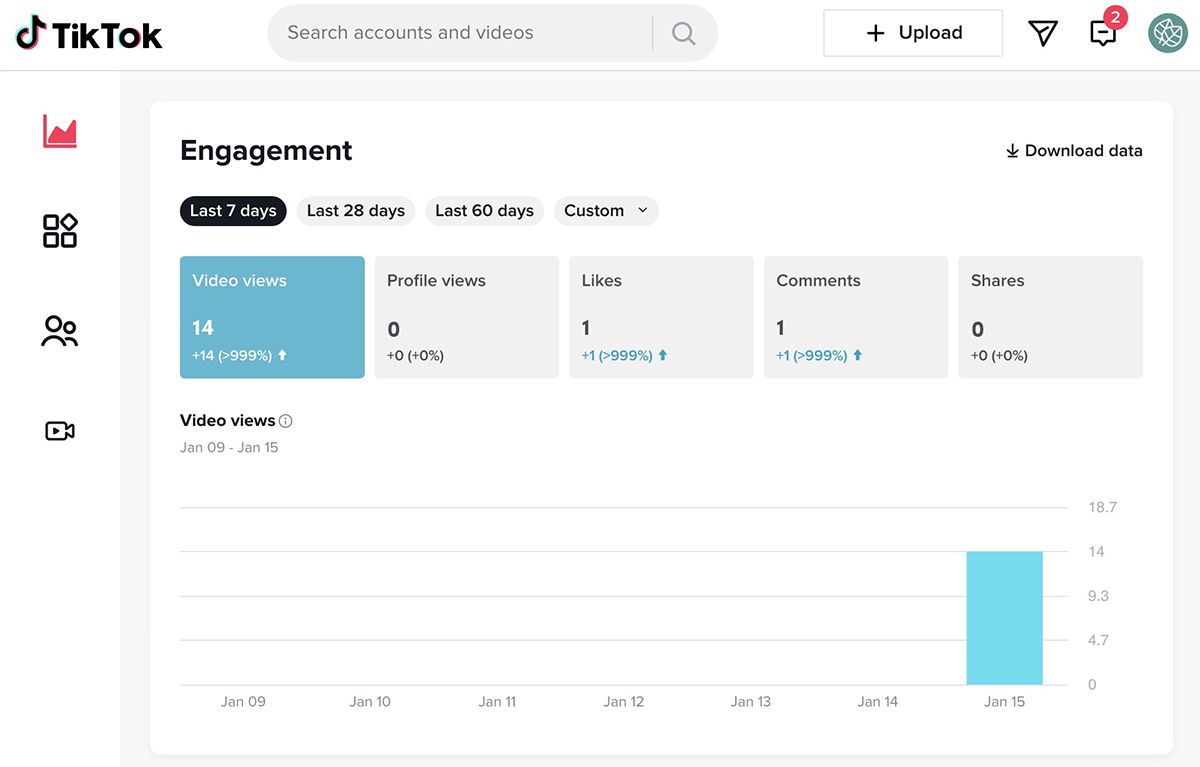 TikTok for Business provides a comprehensive analytics dashboard that helps businesses understand their content's impact, learn about their audience, and improve their marketing strategies. The key features include:
Content Insights: Metrics for each video include views, likes, comments, shares, and watch time.
Follower Insights: Data on follower demographics and behavior, including gender, age, location, and active times.
Live Video Analytics: Performance details for live streaming content.
Campaign Performance: Statistics on advertising performance, including impressions, clicks, conversion rates, and spending.
Trend Analysis: Insights into content trends and performance over time.
E-commerce Performance: Data on products' performance, with details on views, clicks, and sales.
Adding Email and Website to TikTok Profiles
TikTok for Business allows you to add an email contact and a website link to your profile, making it easy for potential customers and partners to get in touch and visit your website. This feature is especially valuable for businesses that want to turn TikTok users into leads or customers.
Scheduling Posts on TikTok
The Post Scheduler is a handy tool for TikTok creators and business accounts, allowing them to schedule posts up to 10 days in advance. Scheduled posts can be managed on both the TikTok website and mobile app.
TikTok Business Music Library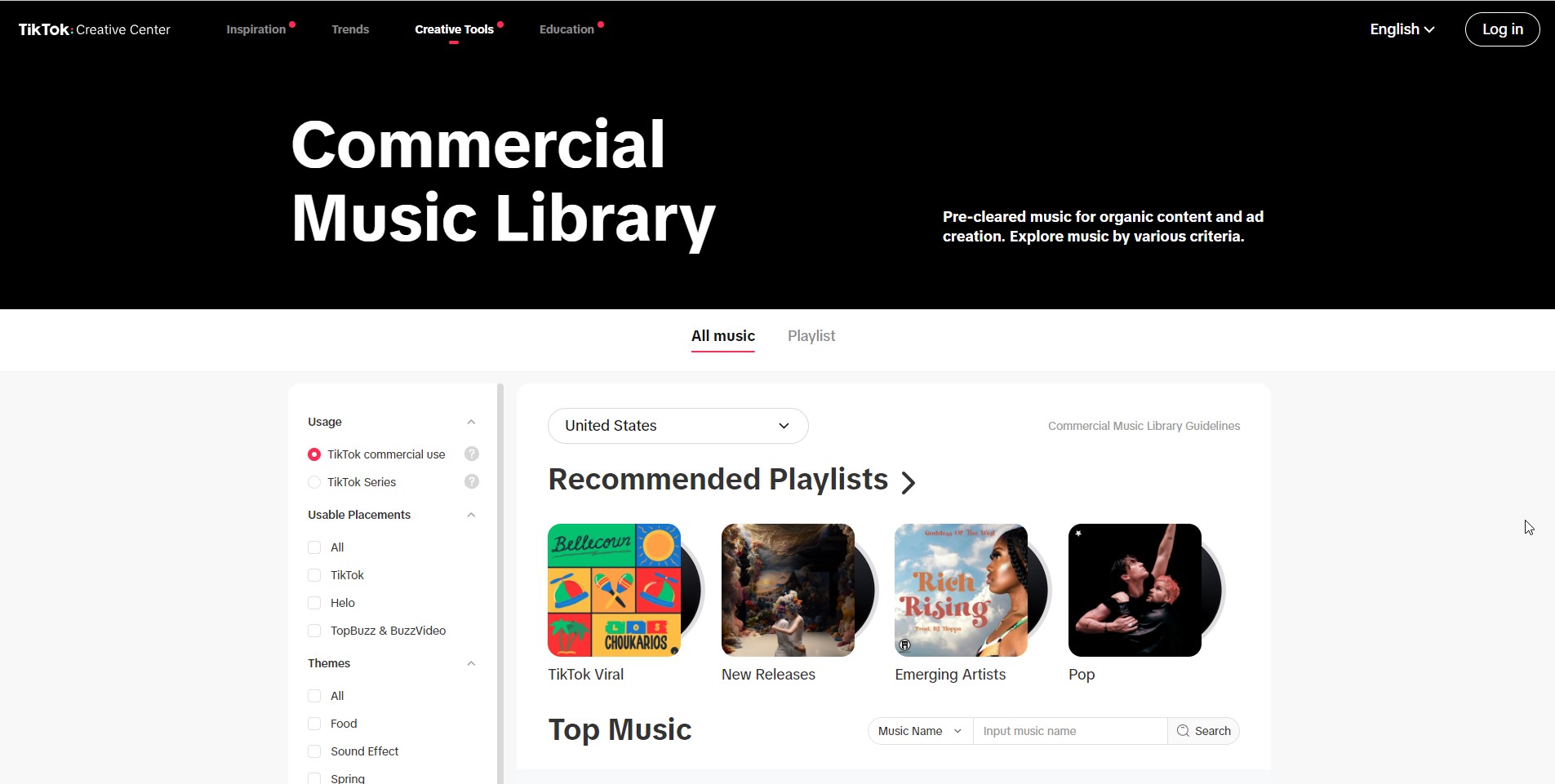 TikTok for Business provides a Commercial Music Library with licensed tracks for business use. This library, different from what's available for personal accounts, includes over 100,000 pre-cleared songs. It helps businesses create engaging, professional-looking videos without copyright worries.
TikTok For Business Is Best For
Businesses aim to entertain and engage consumers.
Businesses seek commercial-centric tools for promotion.
Users focused on business promotion, whether products or services.
Small businesses aspiring to expand their audience reach.
Independent vendors interested in live-streaming their products.
Content creators and influencers with merchandise or affiliate marketing goals.
Local entities such as restaurants and shops looking to engage with their community.
TikTok For Business Case Studies
TikTok for Business has significantly impacted brands, resulting in success stories in various sectors. Here are some examples:
Slate & Tell's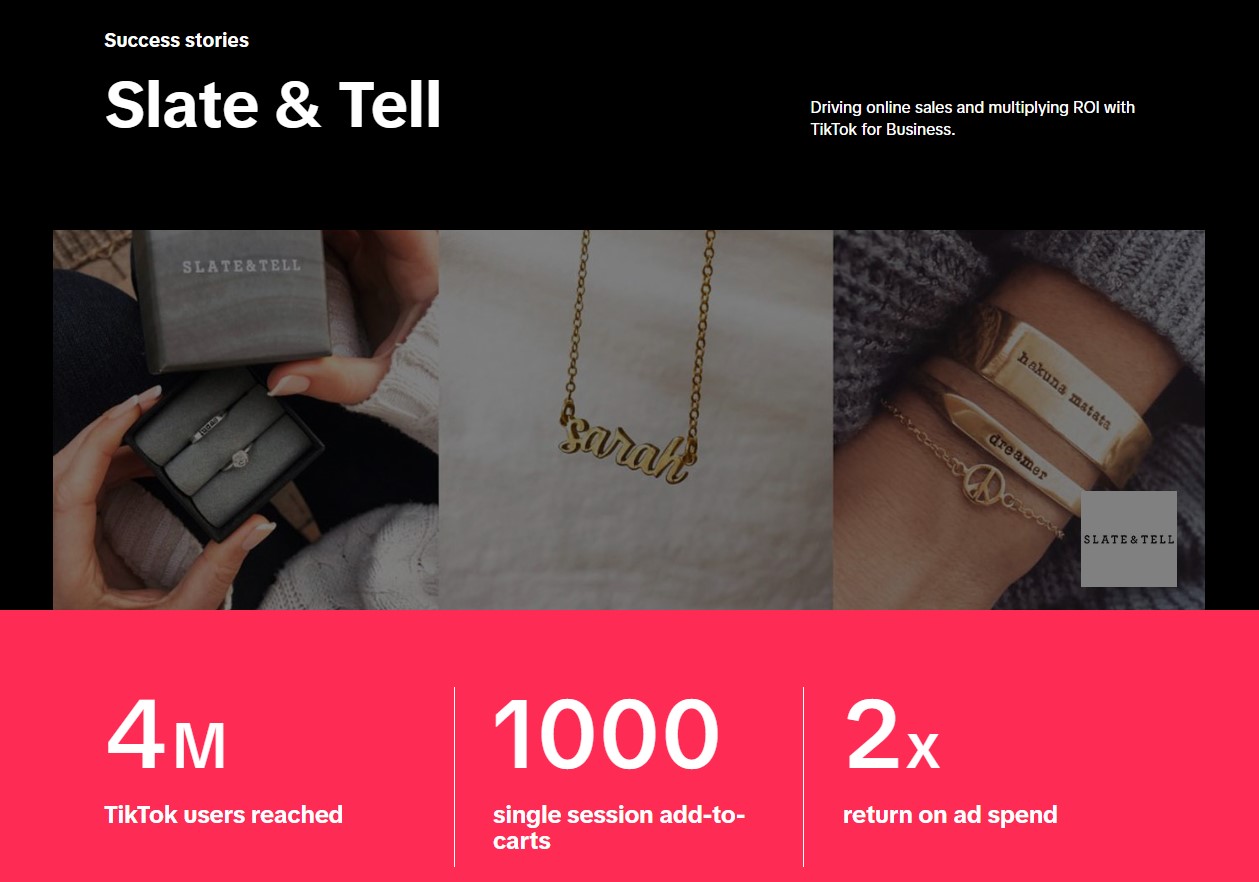 Slate & Tell, a bespoke jewelry brand, tapped into TikTok for Business to amplify their visibility and sales. Their goal was to enhance customer engagement and drive up sales before the holiday rush.
Utilizing TikTok's Smart Video Creative Tool, Slate & Tell produced content that resonated with their audience. Their In-Feed Ads seamlessly blended into the user experience, gaining significant attention.
The results were remarkable: the campaign touched 4 million TikTok users and led to 1,000 products added to carts in a single session. Their return on ad spend doubled, swiftly achieving their target and demonstrating TikTok's power for businesses.
Isaac Gad, CEO of Slate & Tell, expressed his excitement about the platform's potential, saying, "We see endless potential on TikTok and wanted to get in early to start building our presence this summer in preparation for the peak holiday season. We've met our ROAS goals within days, whereas it's taken months on other platforms. We're excited about experimenting with creatives and growing on the platform."
Lipton Ice Tea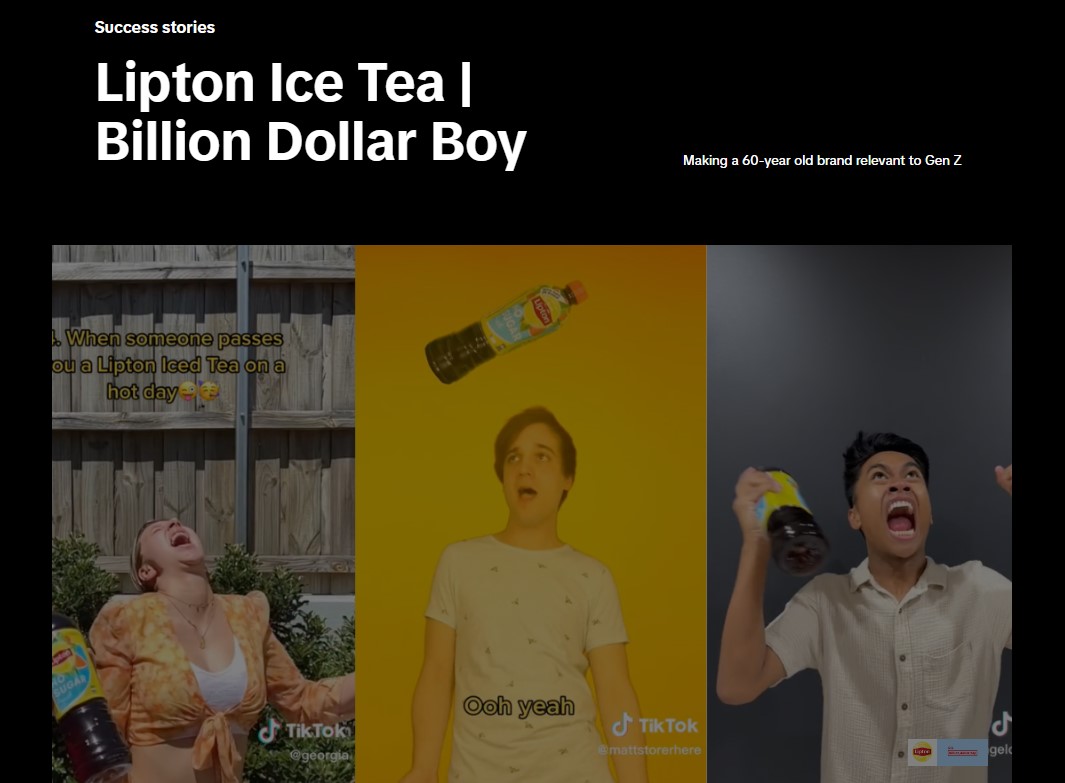 Lipton Ice Tea, a brand with a 60-year legacy, transformed its image to captivate Gen Z in Australia through a creative TikTok campaign. They wanted to infuse the brand with a youthful spirit of joy and spontaneity.
For over a year, @liptonicetea, their TikTok handle, became a platform for sharing 'sip-sized' moments of happiness, backed by an original 'sunshine anthem' by Matt Storer, an Australian comedic musician. The campaign used Spark Ads to boost videos for wider reach and featured TikTok celebrities on a massive digital billboard in Melbourne, bridging the gap between digital and physical advertising.
The campaign's impact was impressive: it reached all TikTok-active Australians aged 18-35, achieved a 23.9% view-through rate, and enjoyed a very low cost per thousand views at £1.93. Notably, Lipton Ice Tea saw a 15% sales increase in Australia during the campaign.
Victoire Binet, the Global Digital Marketing and Brand Engagement Director at Pepsi Lipton, stated, "TikTok is a key strategic platform for Lipton Ice Tea, globally as much as in Australia. It's the most important channel at the moment for us to reach our Gen Z consumer, allowing us to bring to life our true brand personality: cheeky, uplifting, spontaneous."
These success stories highlight how a well-executed TikTok strategy can significantly elevate a brand, engage with a vast audience, boost sales, and potentially turn any brand into a sensation.
Bottom Line
TikTok for Business is a valuable resource for brands aiming to engage with an energetic audience. Success on this platform is often tied to regular posting, innovative content, and active engagement with users. Brands should feel encouraged to try various content forms and tactics to discover what resonates with their audience. 
FAQs: TikTok Business
Yes, setting up a TikTok for Business account doesn't cost anything. You can interact with your audience for free, but paid features like ads do have a cost.
To use TikTok Shop, you need to be 18 or older, have at least 1,000 followers, posted a video in the last month, and have a U.S.-based store. Your online store must also have a return policy, and your products must follow TikTok's rules.
Certainly, TikTok can help small businesses reach a wide audience without spending a lot. It's all about sharing content that people enjoy and relate to.
Aim for at least one post daily, but make sure it's good quality. Check your analytics to see the best posting schedule for your audience.
TikTok is great for engaging with younger people and viral posts, while Instagram reaches a wider range of ages and has more features for businesses. It's worth using both to get the most exposure.
Yes, TikTok lets you change your account type anytime, but remember that business accounts don't have access to all the music that personal accounts do because of copyright rules.
Website Support
& Maintenance Services
Make sure your store is not only in good shape but also thriving with a professional team yet at an affordable price.
Get Started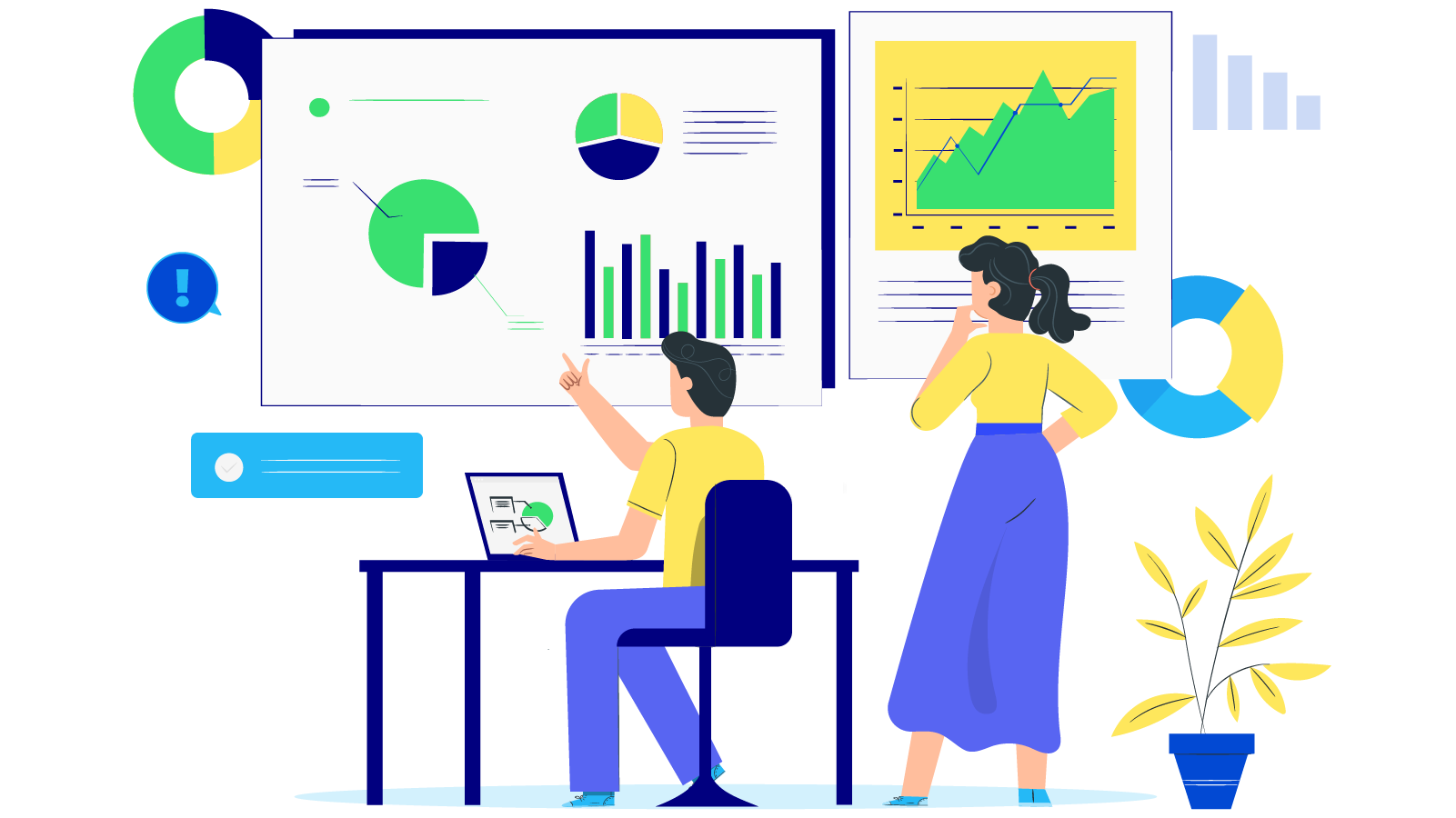 ---
---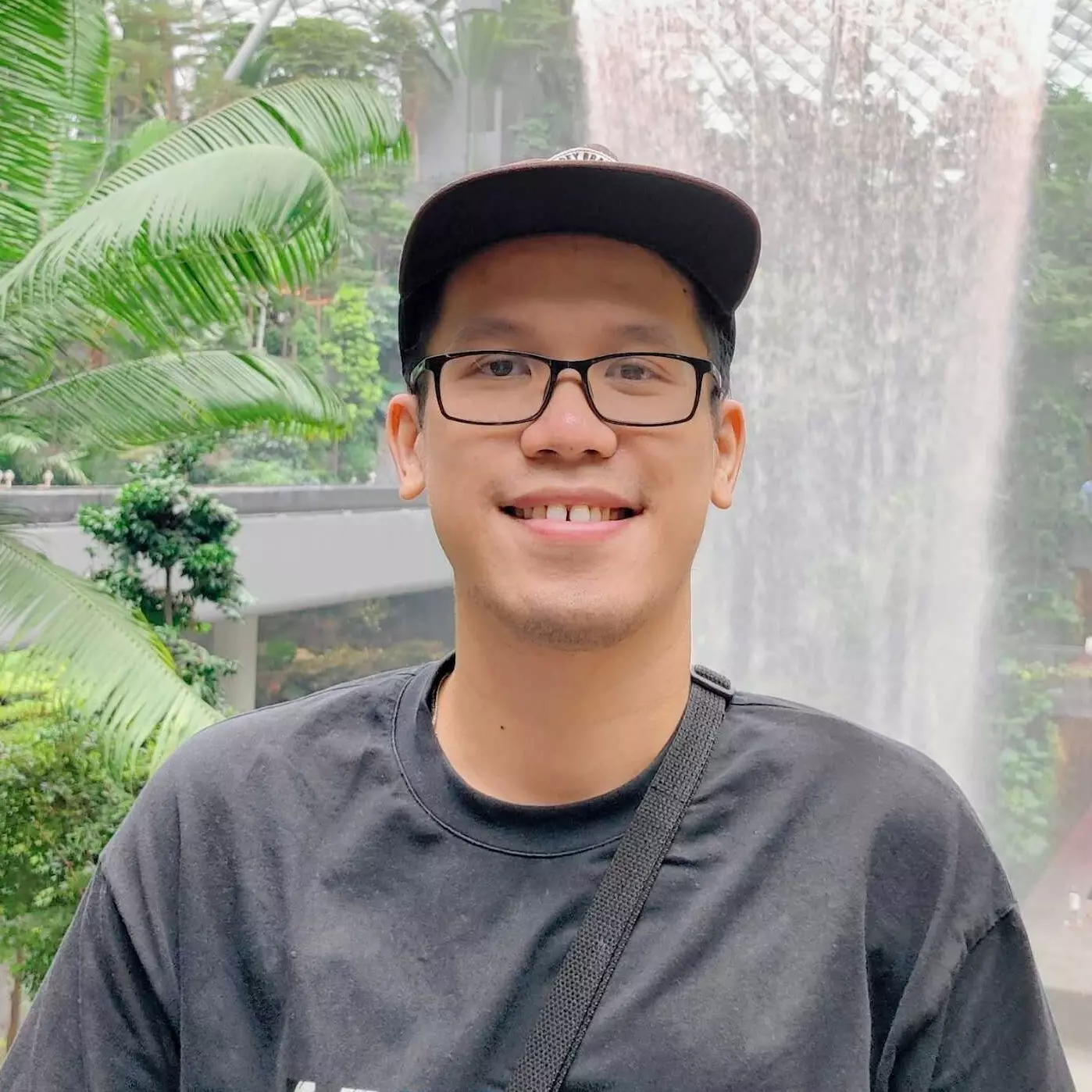 Mike is a content writer at Mageplaza, with a love for video games, gadgets, and software. He has been writing about the industry now for over 7 years. He likes to keep up-to-date with the latest software releases. He's also an avid reader, and he enjoys spending time outdoors with family and friends. When he's not working, you can usually find him playing video games or exploring new outdoor activities.
New Posts



Subscribe
Stay in the know
Get special offers on the latest news from Mageplaza.
Earn $10 in reward now!