How to Get Verified on Instagram: A Step-by-step Guide
The Most Popular Extension Builder for

Magento 2
With a big catalog of 224+ extensions for your online store
Perhaps the Instagram verified status is one of the most desirable things on every marketer's wishlist. However, it can become so confusing to figure out how to get that little blue tick for yourself!
If you've been searching for how to get verified on Instagram, you're at the right place! We've got the answers that you need.
In this article, we'll show you the best ways to get verified on Instagram and translate them into 3 simple steps and tons of powerhouse tips to get the prestigious blue seal.
Ready to get the blue badge on your Instagram profile? Let's dive right into it!
Table of contents
What is the verified badge on Instagram?
You might have ever seen the little blue checkmark next to some of your favorite Instagram account names. The blue symbol - a seal with a tick in the center means that the account has been officially verified by Instagram. Individuals, businesses, and brands with the verified badge are considered to be authentic.
The blue check is essential in helping users avoid imposter accounts, and find the public figures together with brands more easily. It appears on your profile, in embedded posts, and in search as well. This makes sure people can look for the real accounts for the brands and people they want to follow.
For example, by looking at this badge, you can tell the distinction between a celebrity account and a fan account for that celebrity immediately. For businesses, you can avoid knock-offs trying to steal your thunder, and your prospective customers.
After all, according to Instagram, the verification check is proof that you are "notable."
Why is getting verified on Instagram worth it?
For many people, getting the Instagram blue seal is just a badge of honor. It might look cool, build your reputation, and make you feel special. But these are not the only reasons requesting Instagram verification.
Getting verified on Instagram can matter a lot, as it offers the following enormous benefits.
Build better awareness. Verified accounts show up towards the top of the search box, meaning that it is easier for users to find you when they need to.

Gain greater trustworthiness. Do you know that fewer than 1% of Instagram accounts are verified? The blue tick defines you as an important, relevant, and valuable figure.
Prevent copycats and imposters. As we have stated in the previous section, with the blue badge, you can show to your followers and customers that you are the real one. This makes sure that you don't lose any potential followers and customers to parody accounts, fan accounts, or imitators.

Have early access to special features. Verified accounts sometimes get to access new Instagram features before the general public. For instance, you will be given access to the "swipe up" feature that allows you to connect websites from your Instagram stories. Without verification, you will need at least 10,000 followers to access this feature. So, with verification, you can stay ahead of the game.

Attract more attention. With all the curiosity and buzz about your new blue check, you will be able to turn that attention into engagement, conversions, and even sales.
Specific requirements for Instagram verification
According to Instagram's Community Guidelines and Terms of Service, to be eligible for verification, your account must be:
Authentic. To qualify, you need to be who you say you are, whether your account presents an individual, a business, or a brand.

Complete. Your Instagram profile must also be complete, which means you have a bio, profile photo, and at least one post in your feed.

Notable. Your account needs to represent a well-known, highly searched for person, brand, or entity. Instagram reviews profiles that feature in multiple news sources, and they do not consider paid or promotional content as a source for review.

Public. If you are looking to verify your Instagram account, make sure that your account is already viewable to everyone. Some Instagrammers have experimented with private accounts, and they don't qualify for verification.

Unique. Only one account per business or person can get verified on Instagram, with exceptions for language-specific accounts. Meme accounts, fan accounts, and features accounts are not verified.
Instagram also highlights that although Facebook owns it, it used separate processes to determine who should have an Instagram verified badge on their profile. The followers of somebody on Instagram and Facebook are not completely identical. Someone famous on one network may not be considered a celebrity on the other.
Even if you already get a verified badge on Facebook, that doesn't mean you will be eligible for Instagram verification. While Facebook grants verification to small businesses and organizations, Instagram only allows "notable" accounts that have "a high likelihood of being impersonated" and "the public interest."
3 Simple steps to get verified on Instagram
Step 1. Log in
Log into your Instagram account. In case you have more than one account, make sure that you sign in the right account you want to verify.
Step 2. Request verification
Choose the menu icon in the top-right corner of your account
Click the Settings icon at the bottom of your screen.
3. Select Account
4. Tap Request verification
Step 3. Confirm your identity
Fill in your Instagram information and complete the blanks.
Full name. Your full and legal name
Known as. This could be your own name or your business name. Choose the name that people generally know you as. For instance, if people usually call you by a nickname or your middle name instead of your first name, enter that information here.
Category. You can choose from music, entertainment, fashion, influencer/blogger, brand/business/organization, ect. Select the one that makes the most sense for your Instagram account.
Attach a copy of your government-issued photo ID or official business documents. For an individual, you can use your passport, national identification card, or driver's license. For a business, you can use your article of the corporation, recent utility bill, or tax filing. Be sure that the name on your document matches the name you entered above.
Hit Send
Once you click the Send button, Instagram will review your application for verification. Then, they will notify you whether your request is approved or denied. You will receive the message in your Instagram notifications. There is no particular timeline for how long the process takes, but in general, it will take at least a couple of days.
And remember that Instagram will never ask you to pay any fee for verification, or any email about your verification request. So, be careful when receiving these things!
10 awesome tips to help you get verified on Instagram
1. Have a great bio
One of the core requirements of being verified is a complete profile. So, make sure that your bio is completely filled out, including a profile photo, and at least one post on your account.
Besides, you should provide accurate and relevant information about yourself or your business in your Instagram bio. Avoid containing "Add me" links to other social channels in your bio.
Read more: 100+ Best Instagram Bio Ideas
2. Be honest
Make sure you are completely honest and truthful in all steps of the Instagram verification procedure. Use your real name, as well as choose an accurate category for your account. Moreover, handle a real document with no changes or alterations to prove your real identity.
In case you have ever thought about trying to cheat the system, remember that Instagram will detect false or misleading information, remove your verified badge, and may take additional actions to delete your account. If you don't want to face possible suspension or even a permanent ban from Instagram, never try cheating.
3. Be newsworthy
Just having a lot of followers is not enough. You have to be 'somebody" to get the blue tick on Instagram. Each account is verified manually by Instagram employees, who perform a check for multiple news sources.
If you've got something newsworthy to say, consider sending out press releases, media kits, or connecting with local news agencies. Once your name has appeared in the media several times, you can reach out to larger publications more easily!
And we need to tell you once again that Instagram disregards paid or promotional content. So, although you can have press releases give you a helping hand, your news must be organic and genuine. You can explore guest post services to build your organic presence.
4. Have a presence outside of Instagram
It is tough to make the case that you are "notable" if you have no presence outside of Instagram, even when you have a huge number of Instagram followers. Think about this: If Instagram staff search for you on Google during the verification review process, what will they find?
So, make sure to optimize your webpage and other social media profiles to appear higher in web search. To promote your online presence, you can consider guest posting on other sites or blogs, especially if they are well-known in your niche, and looking for mentions on articles, videos, and podcasts.
5. Post regularly
The guidelines say that you have at least one post to be considered for Instagram verification. However, realistically, you should not apply until you have a more robust presence than that. Chances are an inactive account is not a great candidate to get verified.
Hence, to boost your presence on Instagram, make sure to post new and personalized content regularly. Besides, to encourage maximum engagement, you should make your posts at the best times.
You can learn more from Instagram Insights, an analytics tool, which gives you the data for every post made, including demographic breakdowns, and the time of day that your posts see the most engagement.
6. Go behind the scenes with stories
Instagram Stories is a great place for you to show people behind your brand, and to give followers an opportunity to see what is happening at your company in real-time.
This kind of real brand insight is hard to copycat or imitate. That's the reason why Instagram specifically suggests you boost authenticity by using Instagram Stories to deliver a behind-the-scenes look at your business.
7. Keep growing your Instagram following
While there is no required number of followers to get verified on Instagram, you will become more notable with a large number of followers. So, to increase the chance of receiving the blue tick next to your name, you'd better keep on extending your reach and attracting your engaged followers.
More than the quantity, you want your followers to interact and engage with your posts and statuses. To do that, an essential requirement is to define your niche and your target customers. Even though you would gain more followers by trying to appeal as much as possible, you are unlikely to enhance your engagement that way. It's better to build up recognition for your expertise in your preferred topic area.
8. Don't use a third-party service to apply
Well, we always advise you to follow the tips above, and don't try to get an inside edge!
In their terms and guidelines, Instagram clearly says that you should not try to verify your account through a third party. There are lots of scammers out there advertising to sell Instagram verification. Don't fall for it.
9. Don't lose your verification badge once you get it
Once you get your verification badge, you won't want to lose it. That means you need to continue following the terms and guidelines on this social media platform.
Additionally, don't forget that Instagram may take away your badge, or even disable your account if you:
Advertise, sell, or transfer your verified badge
Use your bio, profile pic, or name to promote other services
You worked very hard to get that verification badge, so don't run afoul of the rules and look down on it.
10. Don't give up after the first try
If your application is denied at first, take the time to improve your profile and grow your following. Once you have made the necessary improvements and changes, there is no harm in trying again. Do that, have enough patience, and it could happen to you.
Conclusion
You've reached the end of this article! You can realize that the application process for a verification badge is not complicated. What's more challenging is how you can do to get verified on this social media channel.
We hope that after completing this guide, you will find your own ways to be "notable" and get verified on Instagram. We understand it will cost a lot of time, efforts, and resources. However, if you try your best, it will pay dividends over time!
Source: How to Get Verified on Instagram? – AVADA Commerce
Haley is a content creator at Mageplaza. When not working, she spends time on travel adventures, books, and food tasting. As growing up, she wants to read, learn, and experience more things to adapt herself to this ever-changing world.
Website Support
& Maintenance Services
Make sure your store is not only in good shape but also thriving with a professional team yet at an affordable price.
Get Started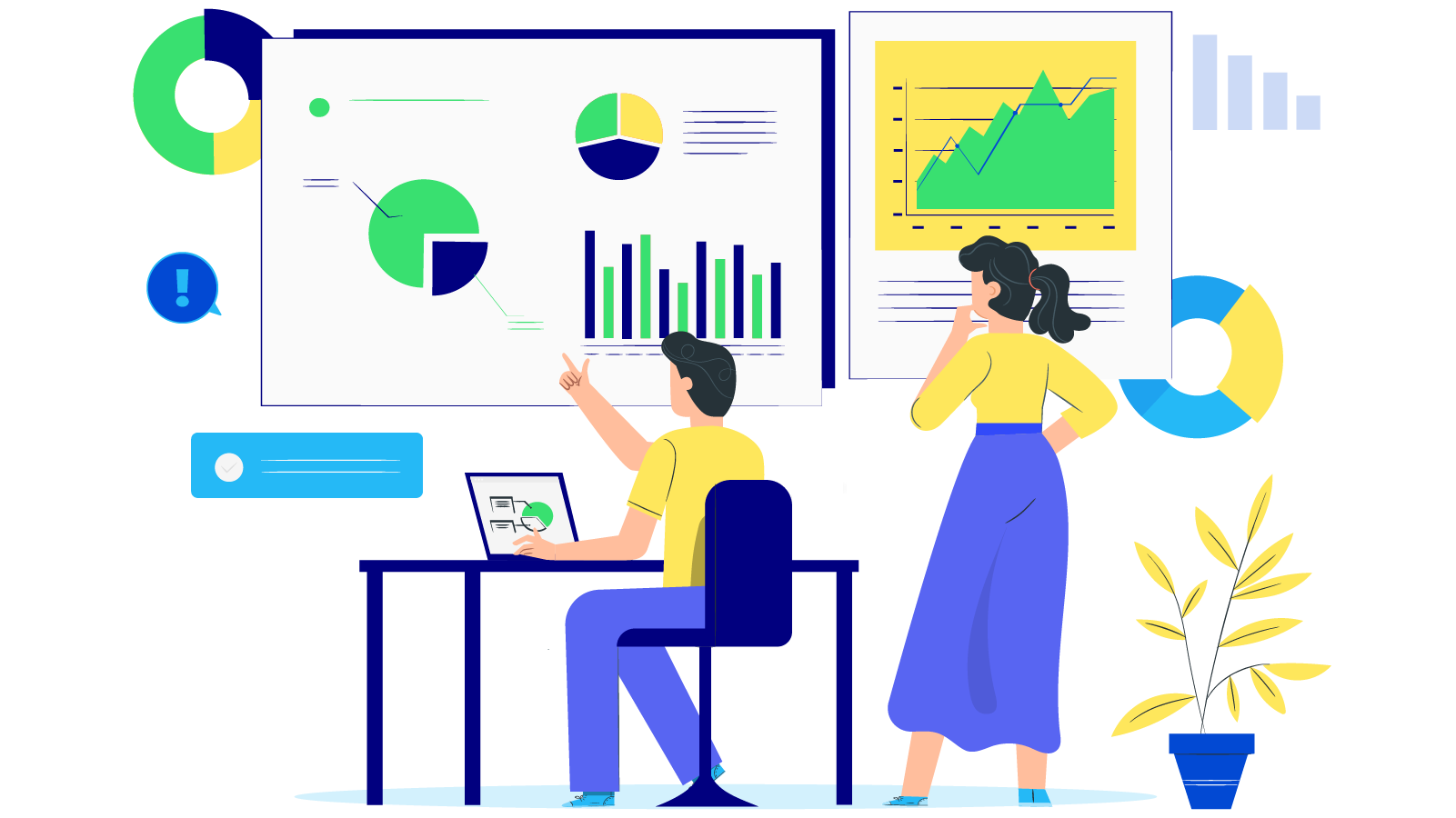 New Posts



Subscribe
Stay in the know
Get special offers on the latest news from Mageplaza.
Earn $10 in reward now!