Shopify


Development

Services
by Avada Commerce
Start generating more revenue with your enhanced Shopify website built by us. No more stress over platform complexity.
Talk to us now!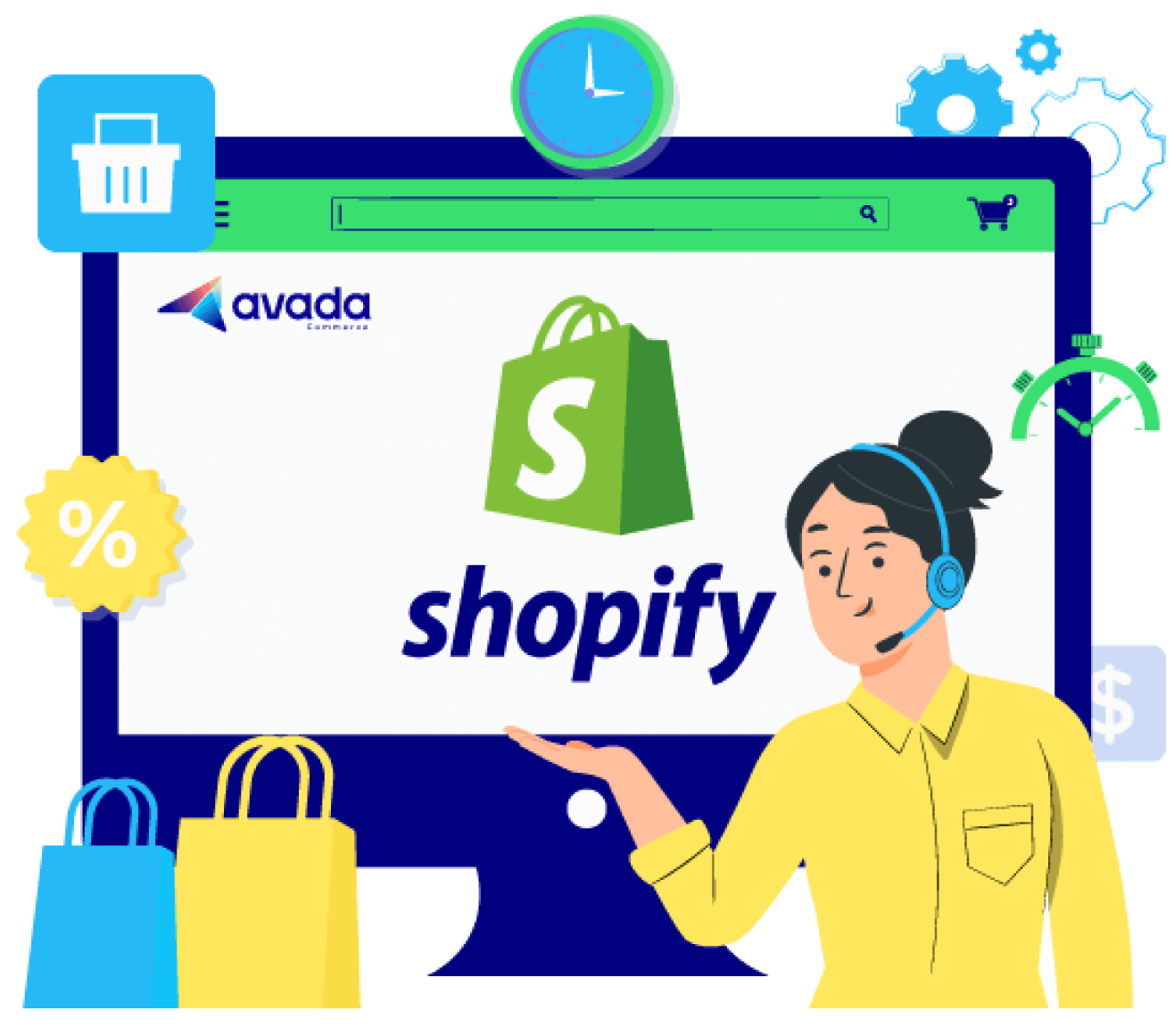 Why is Avada Commerce your trusted choice?
Avada Commerce has proved its power in the Shopify app market with a huge number of merchants worldwide. As a part of Avada Commerce, Mageplaza believes that all clients will be satisfied with our Shopify services.
Why choose Shopify development services?
According to Builtwith, Shopify has up to 4 million online users in over 175 countries, why is that?
Low startup costs
It is a reasonable investment for startups or small businesses to begin their journey in ecommerce. 3 plans range from $29 to $299 per month.
Friendly interface
Its ease of use for beginners is what makes it more outstanding than other platforms.
High security
The platform is constantly upgraded with security enhancements. Ethical hackers are hired to research and fix vulnerabilities.
Customizable templates
Diverse templates are easy and quick to edit and make it comply with the brand identity.
App variety
Businesses can optimize their Shopify websites through a wide variety of apps in different areas.
Quick support
Shopify is famous for its quick 24/7 support and useful Help Centre and Community Forum.
Shopify development services provided by Mageplaza
If your store requires custom Shopify website development services, Mageplaza is ready to help with the following services:
Pricing plans
No additional costs.
Pay as you go.
Choose the most suitable service for your needs with reasonable price.
Individual Plan
Perfect for store needs

Build an online store with all requested features

Save development costs

Eliminate any conflict risks
Organization Plan
Perfect for large businesses and service providers

Boost revenue with complex integration

Turn your ideas into reality

Save development costs
What service do you need?
We can help you with any Shopify website development requirement!
Our Shopify development process

Why Mageplaza's Shopify development services?
We serve our customers with knowledge, profession, and dedication.
Ensure the best of Shopify projects
When working with us, you can rest assured of qualified Shopify developers and professional project management.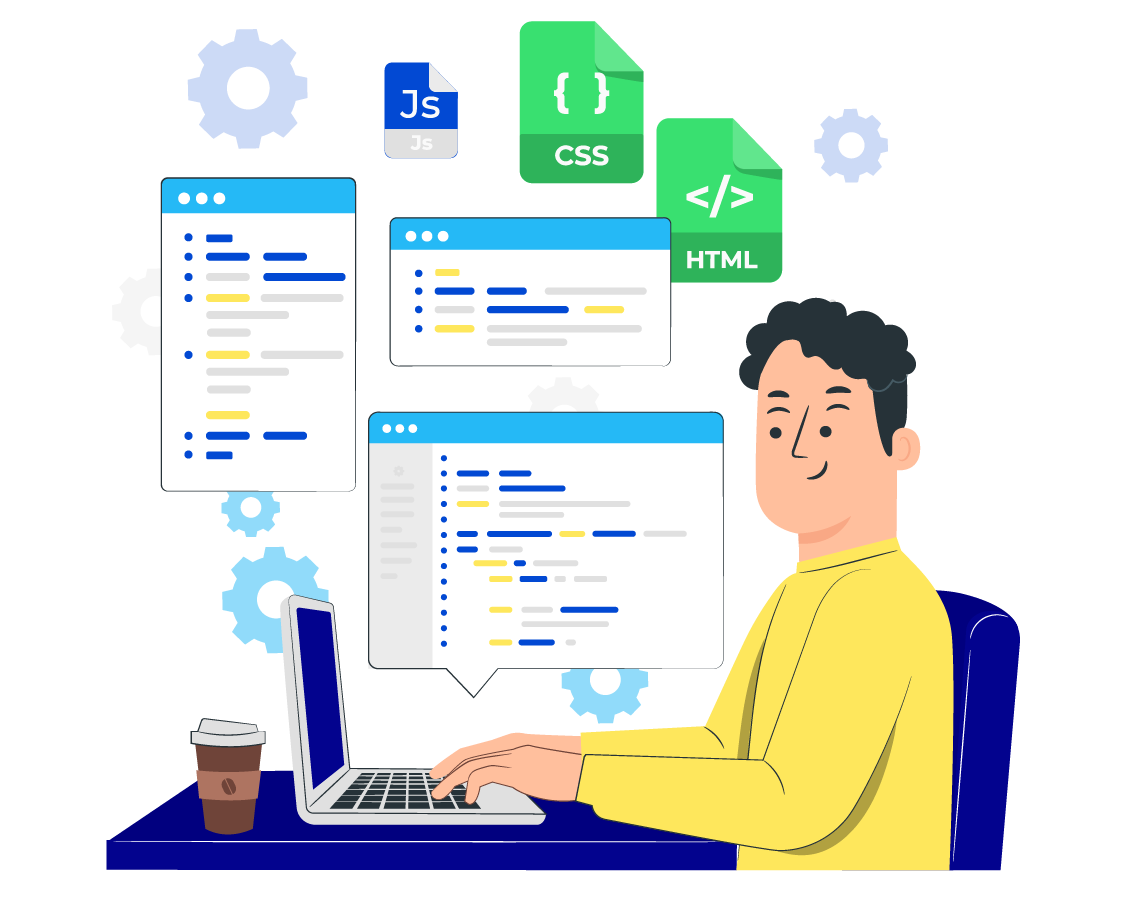 9+ years of experience in E-commerce
Mageplaza has a proven track record and extensive experience in Shopify web development. As an experienced Shopify development company, we've worked with a wide range of clients from UK, US, Australia, etc.
Wide range of services
Mageplaza offers a comprehensive range of services, including custom theme development, app development, store setup, integration, and ongoing support. Our diverse services ensures that you can rely on us for all aspects of your Shopify store development.
Customization capabilities
We understand the importance of a unique and visually appealing online store. Our developers can create custom themes and tailor your Shopify web to match your brand identity, ensuring that your online presence stands out from the competition.
Ongoing support and maintenance
We provide ongoing support and maintenance services to ensure that your Shopify store continues to run smoothly. We offer timely updates, bug fixes, and troubleshooting assistance, allowing you to focus on your core business while leaving the technical aspects to the experts.
Cost-effective model
Whether you're a small business or a large enterprise, we can tailor a pricing plan that suits your specific needs and budget. Our transparent pricing structure eliminates any hidden costs, ensuring that you get a clear understanding of the expenses.
Guaranteed time range
We understand the importance of meeting deadlines, allowing you to launch your Shopify store and start generating revenue without unnecessary delays. The guaranteed time range ensures that your project will be completed within the agreed-upon timeframe.
Key principles Mageplaza follows to build your Shopify website
We maintain a set of fundamental principles that drive our approach to crafting Shopify experiences. Here are the key elements that define our Shopify development services:
Client-centric approach
Mageplaza puts the client's needs and goals at the center of our operations. This involves understanding the client's business, their target audience, and their specific requirements to develop customized solutions.
Customization & flexibility
Shopify is a highly customizable platform, and clients often have unique requirements. We offer tailored solutions, allowing clients to modify and extend their Shopify stores to meet specific needs.
Quality assurance
At Mageplaza, we have a strong quality assurance process in place to ensure that the developed solutions are error-free and provide a seamless user experience.
Responsive design
In today's mobile-first world, it's essential for e-commerce websites to be responsive, offering a consistent user experience across different devices. Mageplaza developers know how to create responsive and mobile-friendly designs.
Security and compliance
Mageplaza follows industry best practices for security and ensures that the Shopify store complies with relevant regulations, such as GDPR or PCI DSS. A lot of clients from the UK and European countries trust us for this reason.
Transparent communication
Effective communication between the client and the development agency is crucial. Mageplaza gives clients the project's progress, timelines, and any potential issues.
Leave a Message
Develop your Shopify store now
Please leave your contact details and let us know what your requirements are. Our professionals will reach back soon for more consultation.
Frequently asked questions (FAQs)
Yes, migrating an existing e-commerce store to Shopify is possible and often a common requirement. Shopify provides seamless migration tools and services to help you transfer your products, customer data, and other relevant information from your current platform to Shopify.
With the assistance of a Shopify Development UK Service provider, such as Mageplaza, the migration process can be smooth and hassle-free, ensuring that your store retains its functionality and data integrity during the transition.
Yes, Shopify offers extensive customization options to tailor the design and functionality of your store.
With the help of Shopify Development UK Services, you can create a unique and visually appealing store that aligns with your brand identity. You can choose from a wide range of customizable themes, or opt for a custom theme development to achieve a truly personalized look.
Additionally, Shopify's app store provides numerous plugins and extensions to enhance your store's functionality, allowing you to add features and capabilities specific to your business needs.
Absolutely yes!
Shopify supports seamless integration with a variety of third-party tools and services, including payment gateways, shipping providers, marketing tools, and more. This allows you to streamline your operations, automate processes, and provide a better user experience for your customers.
Shopify Development Service providers, like Mageplaza, have expertise in integrating these services into your store, ensuring smooth and efficient communication between different platforms and systems.
Yes, Shopify is a highly scalable platform that can accommodate businesses of all sizes, from small startups to large enterprises.
Whether you're starting with a few products or planning for rapid growth, Shopify can handle the scalability requirements. It offers flexible pricing plans that allow you to upgrade or downgrade as your business expands or contracts.
Additionally, you can optimize your store's performance, ensure high availability, and handle increasing traffic volumes without compromising the customer experience.
Shopify Development UK Services by Mageplaza offer ongoing support and maintenance services for your Shopify store.
This includes services such as regular updates, bug fixes, security enhancements, and troubleshooting assistance. We can help you with technical issues, provide guidance on using features and tools, and ensure that your store remains secure and up to date.
Moreover, we can assist with performance optimization, data backups, and general maintenance tasks, allowing you to focus on running your business while we handle the technical aspects of your store.
So, if you're looking for someone, like a Shopify developer near me, Mageplaza is a good option for you!
The duration of developing a custom Shopify store can vary depending on the complexity of your requirements, the size of the project, and the availability of resources.
A simple Shopify store with basic customization and a small product catalog can typically be developed within a few weeks. However, more complex projects with extensive customization, integrations, and a large number of products may take several months to complete.
It's best to consult with our experts to get a more accurate timeline based on your specific project scope and requirements.
The cost of Shopify Development Services can be influenced by several factors:
The complexity of your project
The level of customization and design work required
The number of products
The need for integrations with third-party systems
The scope of ongoing support and maintenance services
Each project is unique, and the pricing is typically determined based on an evaluation of these factors. It's recommended to discuss your specific requirements with us to receive a tailored quote that aligns with your budget and project goals.
A Shopify website may cost from $1,000 to $100,000. It depends on:
Basic Shopify website: A simple, basic Shopify website with standard features and a pre-designed template could cost between $1,000 to $10,000. This is suitable for small businesses or startups.
Custom design and development: If you require a unique custom design, advanced features, and integration with third-party services, the cost can range from $10,000 to $50,000 or more.
E-commerce with large product catalog: Shopify websites with hundreds or thousands of products and complex categorization might cost between $20,000 to $100,000.
In addition, you need to consider ongoing costs, apps, design & branding, content & data migration, SEO & marketing, etc.
At Mageplaza, we offer flexible and affordable plans to help you achieve your goals. We also offer FREE 1:1 consultation & 30-day All-apps FREE. Contact us now!