Hire
Magento Developers
What you need to do is only describe desired features of the Magento website, we will help you to build the store that ticks all the boxes!
Talk to us now!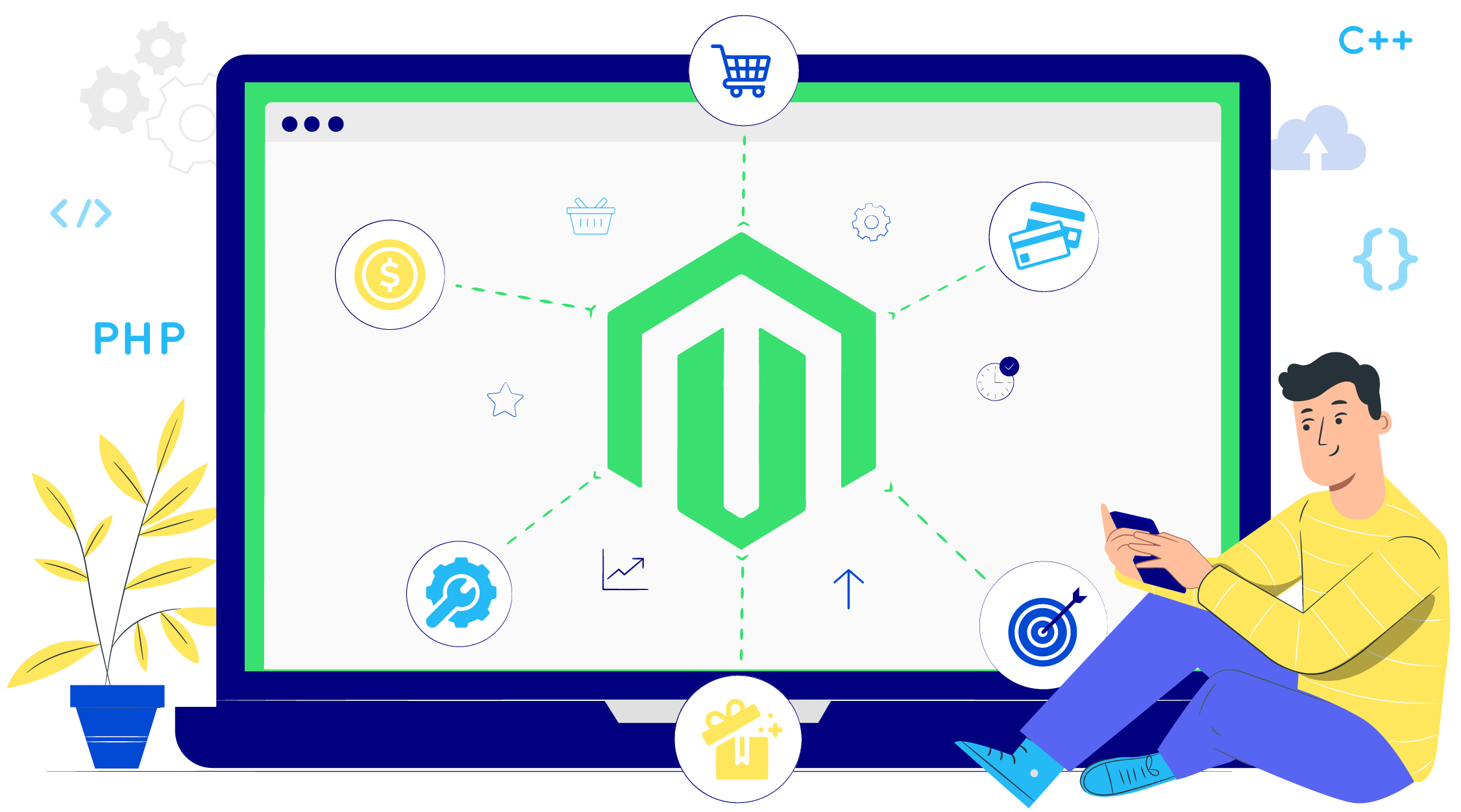 Benefits for you
Security and IP Protection
Source Code Authorization
Building a Magento website is a long process with elaborate tasks. And if you don't have enough resources for tailoring this giant structure, you can always get a professional Magento development agency to implement the plan.
Focus on your work and let us take the website development
Hire our Magento developers to cover all your development requirements with backend, frontend certified developers and solution specialists.
Our service is perfect for:
Agencies that have Magento projects
Businesses that are going to launch Magento-websites
Mageplaza builds a strong and dedicated team to help you
Perform Magento development & support tasks as required
Design e-commerce website, handle development, customization & integration
Work on various types of projects
Handle a wide range of complexity & project scales
Build an e-commerce website that functions
Hire Magento developers for every need
Our dedicated Magento developers are ready to help you in different aspects. Here are some of the main services commonly chosen and trusted by our clients.
What Magento developers from Mageplaza can do
With a vast pool of developers ranging from junior to senior level, Mageplaza can easily handle any project complexity, delivering top-notch solutions to clients worldwide. Whether theme customization, extension development, or website optimization, our talented developers have got you covered.
| Task / Responsibility | Junior | Mid-level | Senior |
| --- | --- | --- | --- |
| Fix bugs | ✔️ | ✔️ | ✔️ |
| Update features | ✔️ | ✔️ | ✔️ |
| Be familiar with Magento 2, PHP, HTML, CSS, and Javascript | ✔️ | ✔️ | ✔️ |
| Develop & customize new features | | ✔️ | ✔️ |
| Audit Magento website | | ✔️ | ✔️ |
| Optimize website speed & performance | | ✔️ | ✔️ |
| Implement technical SEO tasks | | ✔️ | ✔️ |
| Integrate Magento with other platforms/tools | | ✔️ | ✔️ |
| Upgrade your store to the latest Magento version | | ✔️ | ✔️ |
| Analyze your website & system design, and existing extensions | | | ✔️ |
| Estimate & plan the scope of work, workload, and timeline of projects | | | ✔️ |
| Identify & solve server issues | | | ✔️ |
| Migrate your store from Magento 1 to Magento 2 | | | ✔️ |
| Build security patches and systems | | | ✔️ |
| Experience | 1-2 years | 3-5 years | > 5 years |
| Project scale | Small | Small - Medium | All scales |
Cost to hire Magento developer
Hire Magento developer on an hourly basis
Hire Magento developer on each package
Hire Magento 2 (Adobe Commerce) Certified Experts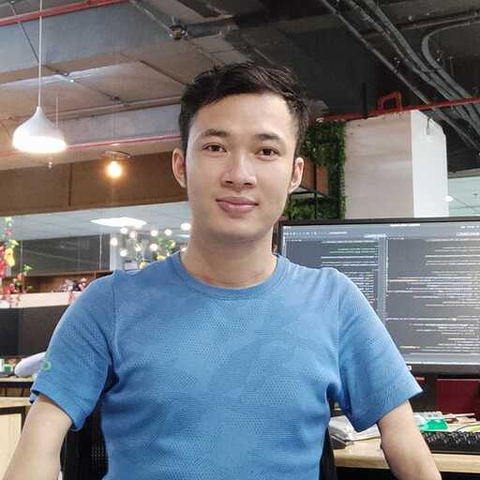 Meet Jacker, our Magento expert with 7+ years of experience in the Magento field. He has an impressive background in Magento, ranging from supporting customers to Magento development, customization, integration, upgrade, and migration.
He has been responsible for product quality review and enhancement of 200+ Magento extensions, and has helped hundreds of clients around the world develop their websites.
Jacker has honed his skills over the years, making him a seasoned professional in the industry. His experience and skills make him a valuable asset to any team he joins, and his dedication to his work is evident in the quality of his output.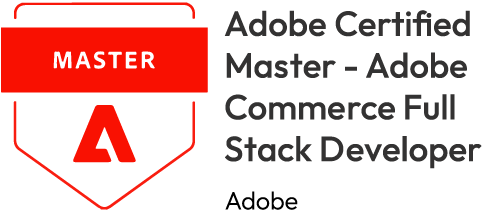 Jacker
Senior Magento Developer at Mageplaza
View Jacker's CV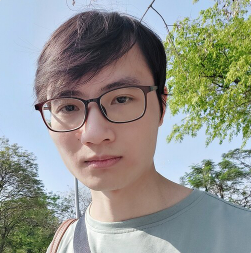 Bruce Luong is a highly skilled and experienced certified Magento developer with almost 8 years of experience in the field. He has been involved in a range of technical support, maintenance, upgrade, and ongoing development of several significant e-commerce projects, including Peterstevens, Harleyheaven AU, Khasto EU, among others.
As a Magento developer, Bruce has a proven track record of successfully delivering high-quality projects on time and within budget. He is well-versed in Magento's latest technologies, and has extensive knowledge of its customization and integration capabilities. Bruce is also familiar with a range of Magento extensions and modules that can help optimize e-commerce websites for better performance and user experience.
With his excellent problem-solving skills, attention to detail, and ability to work collaboratively with clients, Bruce has established himself as a reliable and trustworthy Magento developer. He has a deep understanding of the e-commerce industry and can provide expert advice and guidance to businesses looking to improve their online presence.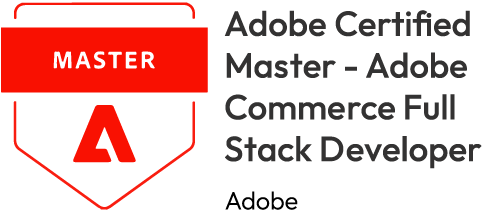 Bruce
Senior Magento Developer at Mageplaza
View Bruce's CV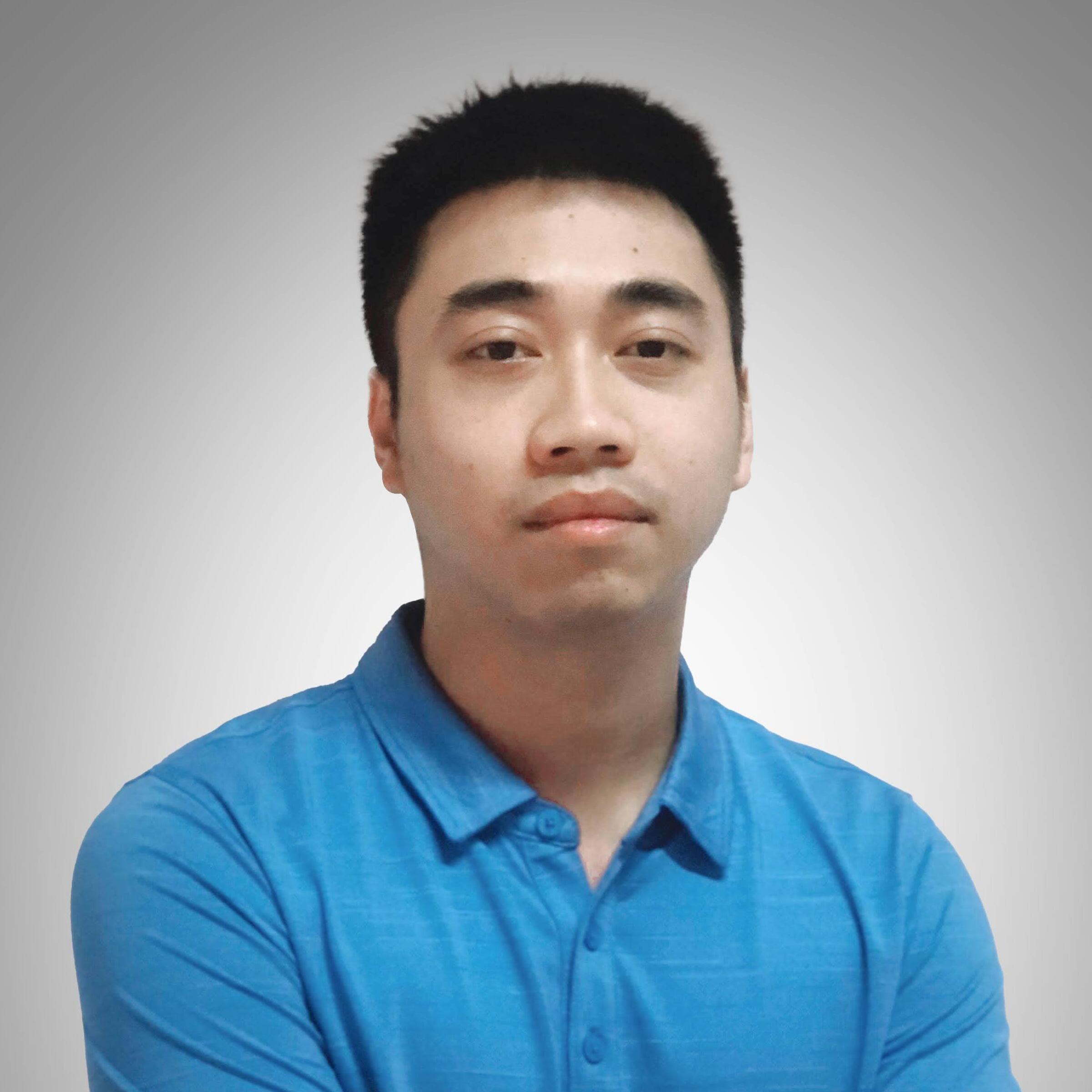 With over 5 years of experience in Magento, Prime has an extensive background in supporting, maintaining, and developing global e-commerce projects. His knowledge and expertise have been applied to projects such as Overdose, Asics, Nature Baby, STIHL Shop NZ, and Euromarc NZ, to name a few.
Prime has a keen eye for detail and strives to create seamless user experiences, making him an excellent candidate for any e-commerce project. His dedication to his craft is evident in the quality of his work and his ability to deliver projects on time and within budget.
Prime is also an excellent communicator and collaborator. He is adept at working with cross-functional teams and clients to ensure that project requirements are met, and deadlines are adhered to. He's passionate about delivering high-quality, efficient, and reliable solutions that meet the needs of his clients.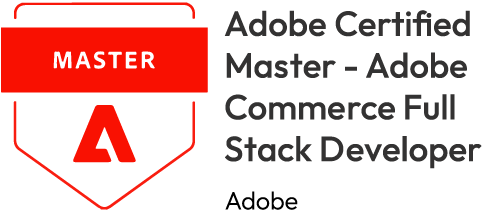 Prime
Senior Magento Developer at Mageplaza
View Prime's CV
More benefits of hiring Magento developers from Mageplaza
Ensure the best of Magento projects
When hiring us, you can rest assured of qualified developers and professional project management.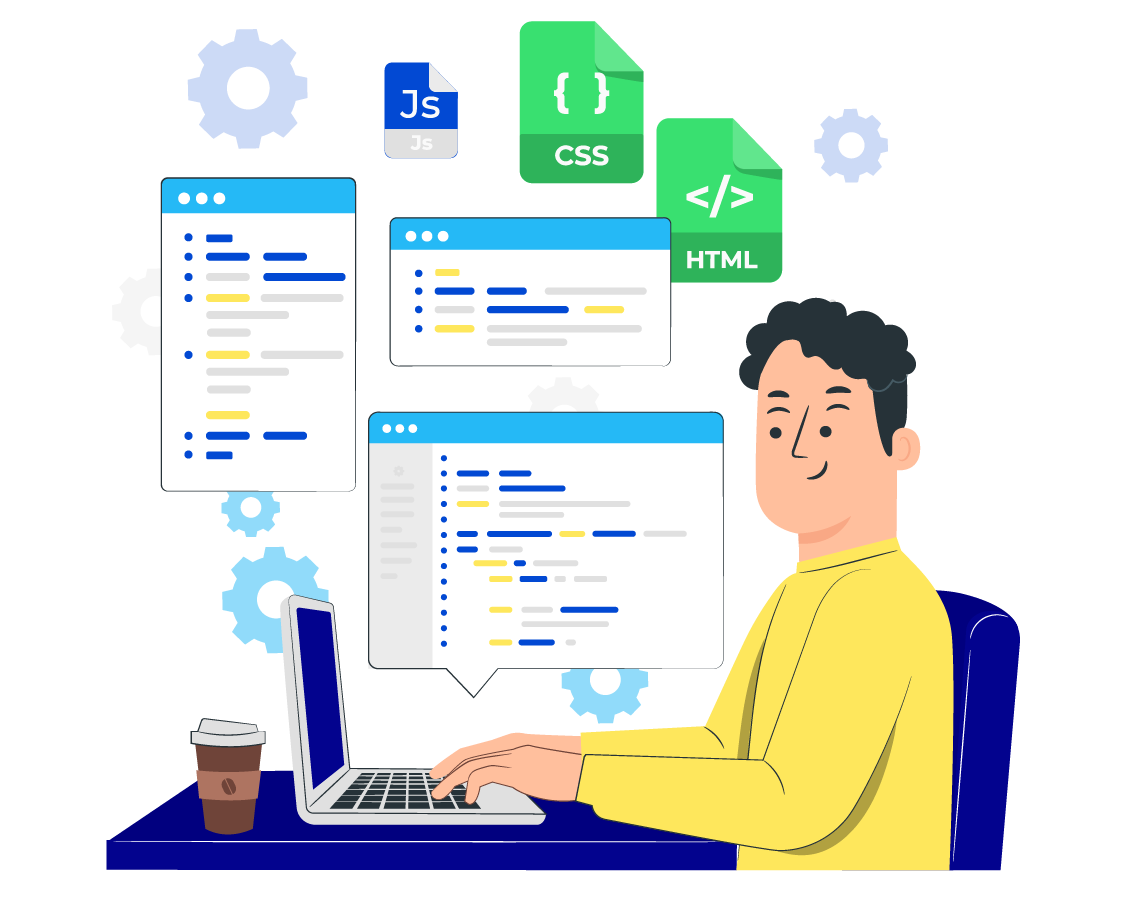 High-quality code development
The code is constantly controlled and reviewed for the best quality. Our developers and QA team always conduct tests prior releases to provide consistent and convenient experiences for both store owner and customers throughout the journey.
Unique custom functionalities
Your website can stand out with differentiated features that are carefully crafted by our team.
Continuous maintenance
Plan regular maintenance to prevent any arising problems beforehand.
Transparent communication
You can totally monitor the whole process by communicating with managers and developers daily throughout the phase.
Cost-effective model
Save the entire training cost and select the right matches for specific projects. Select pay-as-you-go if you do not want to commit to long-term contract.
Guaranteed time range
Create and stick to the project timeline that satisfies your needs.
Want to build awesome website with talented Magento 2 developers?
We are just a form submission away!
Why Mageplaza is your trusted choice?
With 8+ years of experience, Mageplaza is known as the most popular extension builder for Magento 2 with more than 15 million downloads. Among others, Mageplaza is for a wide range of well-coded extensions, fast and thoughtful technical support, and the dedication to growing the Magento community.
Success
for customer is what we pursuit
Easy developer hiring model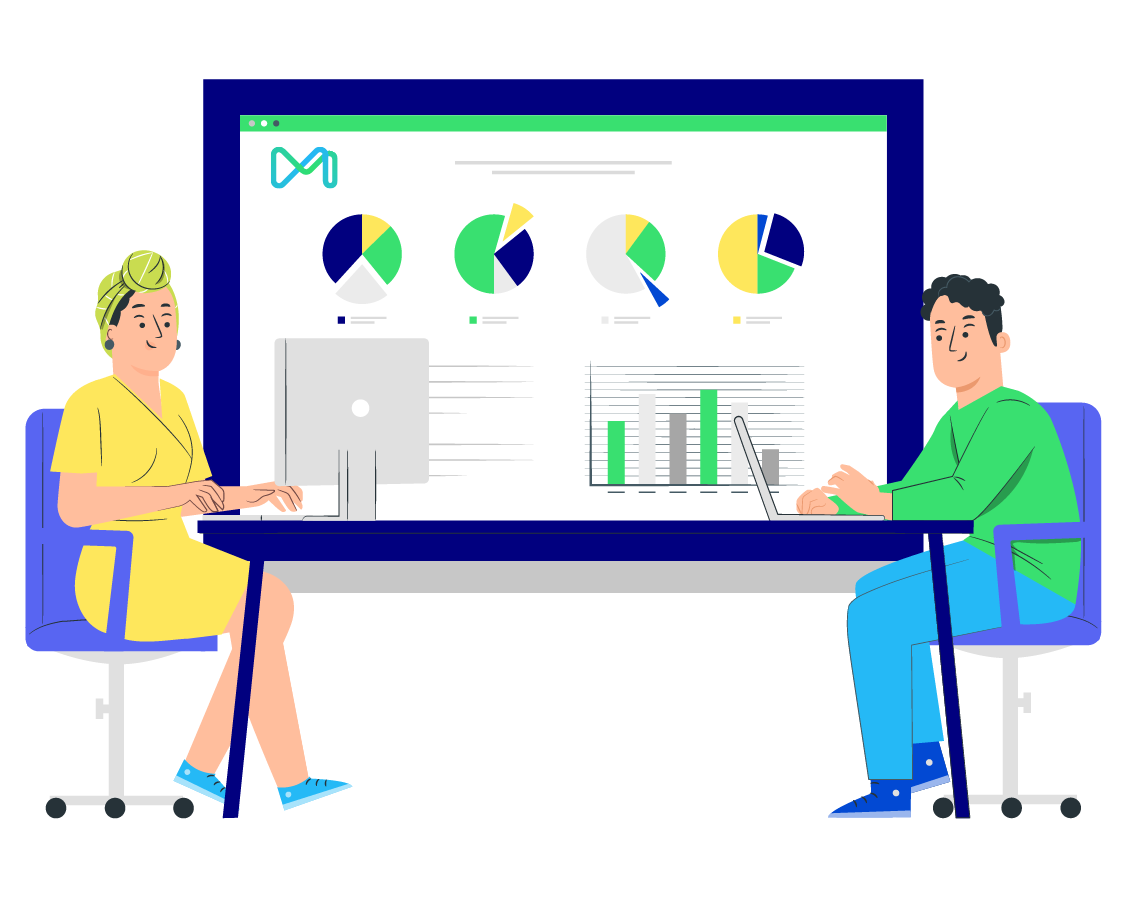 You got a team of Magento developers and managers working at your location as required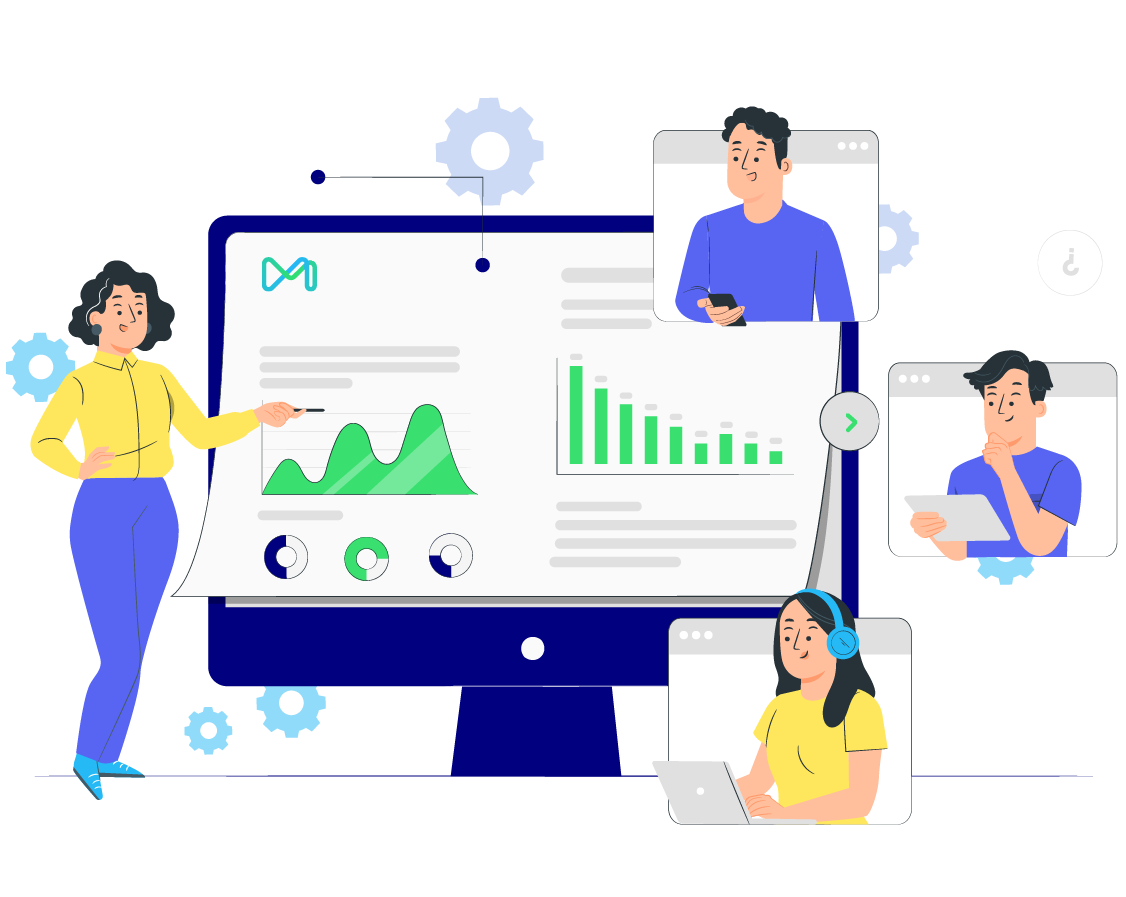 You get a team of developers and managers working remotely for your specific projects whether it's development or maintenance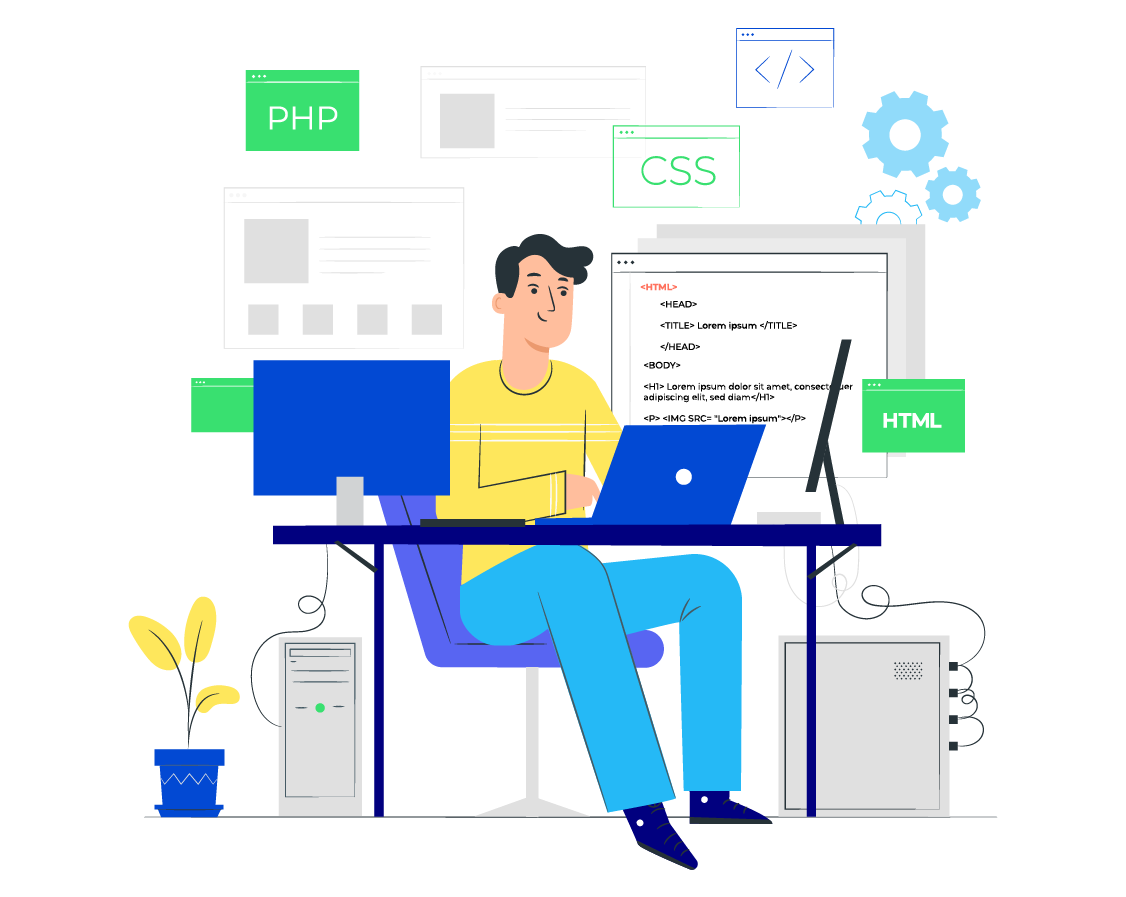 No commitment required. Hire a Magento developer to handle your work any time you need for as long as you want.
Magento Developer Hiring Process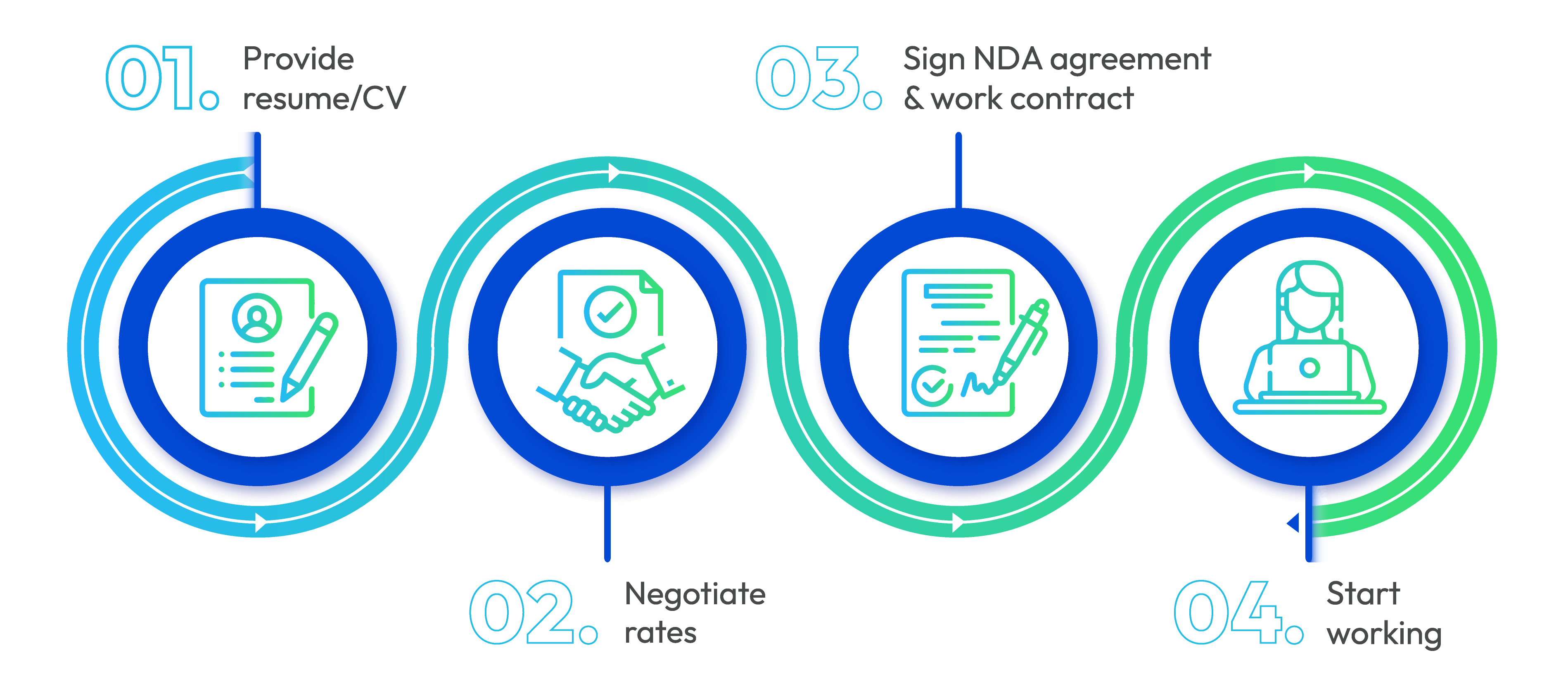 Contact
Hire Magento Developer Now!
Contact us to create great website together
Frequently asked questions (FAQs)
There are certain Dos and Don'ts when hiring Magento developers. Here are some critical points for your consideration.
Do's
Decide the project type you want to develop, such as a local online store, multi-store marketplace, international store, etc.
Find the best Magento development company on trustworthy platforms, such as Clutch, TrustPilot, etc.
Check previous customer reviews of the companies you've shortlisted.
Ensure that the Magento developer team you choose has expertise and portfolios that match your technical requirements.
Don'ts
Don't choose a company just because of the low price.
Don't forget about the need for continuous support and maintenance.
Don't skip searching for accurate credential verification.
Yes, we have a dedicated Magento developer team with nearly 10 years of experience.
It depends. We need to understand your project scope first to give you a specific time. Once we receive the project specification and requirements from you, we'll review them and get back to you with the quote and turnaround.
Of course, we do offer Magento speed & optimization services. First, we'll conduct a preliminary investigation to discover the reasons. Then, we'll optimize your theme code, enable compression, enable caching, and perform other things to improve your site's speed.
You should look carefully into the number of years of experience, the projects they've worked on, previous client reviews and ratings, and the way they communicate.
Look for developers with at least 5 years of experience, with a proven track record of Magento projects.
Investigate their previous projects to see how successfully they implemented them.
Don't forget to read reviews and ratings from previous clients to see how developers worked.
Work with developers that are responsive, open to feedback, and well-communicated in English or other languages relevant to your project.
We follow standard Magento coding practices
We offer quick support, with free two-month support after the process
We build bug-free applications
We implement an agile methodology to deliver tasks on-time
Especially, our Magento developers have nearly 10 years of experience in delivering exceptional Magento solutions
The cost of hiring Magento developers depends on:
The type of developer
The number of Magento developers
The duration of hiring Magento developers
Your specific requirements
The complexity of your Magento store, app, etc.
Hiring a dedicated and experienced team of Magento developers with only from $15. Contact us now for free consultations and get get exact cost and time!
The process of hiring Magento 2 developers at Mageplaza is quite easy and straightforward. All you need to do is submit your requirements to us; then we'll review them shortly. After thoroughly analyzing your requirements, we'll connect with you and send the resumes of our top Magento developers. And we'll guide you to the next steps.