Adobe Commerce 2
Migration

Service
Adobe Commerce 2 comes with far more developed features and security.
Migrate from Adobe Commerce 1 to Adobe Commerce 2 now to enjoy those upgrades!
Talk to us now!
Why migrate your Adobe Commerce 1 store to Adobe Commerce 2?
According to experts, Magento 2 can enable:
39%
more orders per hour
10%
higher average order value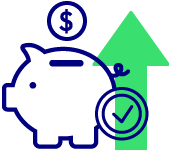 62%
support saving costs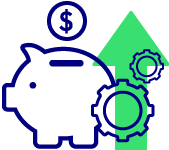 91%
customization saving costs
Adobe Commerce 1 vs. Adobe Commerce 2: What's the difference?
Adobe Commerce 2 is a much-improved platform with new exciting features focusing on mobile friendliness.
Improved site performance
A faster loading site means much faster checkout time and a faster purchasing process compared to Adobe Commerce 1.
Enhance admin workplace
The new platform focuses on delivering the best experience for admins while reducing their workload.
Upgrade security
New security patches are added regularly for the latest version of Adobe Commerce.
Guaranteed support & updates by Adobe
Since Adobe Commerce 1 support ended in 2020, now it is high time that you move to Adobe Commerce 2 to enjoy all the security and feature updates.
Minimize integration conflicts
As other extensions are built for Adobe Commerce 2, no more worries about the conflicts among modules from vendors.
Mobile-friendly movement
Users are moving towards mobile devices, so your store should adapt to that as well. Adobe Commerce 2 allows you to function well on those devices.
Why not migrate yet?
What concerns are you still having? Are these problems what made you not migrate yet?
Fear of Change: We understand that getting out of your comfort zone is sometimes not easy, but it is only a matter of time before you have to do it.
Migration cost: We can discuss the suitable package for your store based on your needs. Contact us for more details.
Extensions and resources availability: There are a lot of resources and extensions available for Magento 1, but Magento 2 is following suit with much more advanced solutions.
Security risks: Migration may create security problems, but it's only if you do it the wrong way.
Support: You are worried about the levels of support once you move to Adobe Commerce 2.
How can Mageplaza help?
Adobe Commerce experts
Our developers have 8+ years of experience in Adobe Commerce, fit to help you handle all the work without errors.
No data loss
This service by Mageplaza is created to help you avoid all of those migration data loss risks.
No downtime
There is no risk, so there's no downtime happen.
Highest security
Our migration process includes new security patches to protect your store better.
Quick process
The migration to Adobe Commerce 2 is conducted as quickly as possible based on your store size and our availability
Dedicated support
We standby to support you for 60 days after the migration service to ensure there is no more problems.
Still concerned about migration?
Talk to us, and we can help you find solutions.
How does the Adobe Commerce Migration service work?

Satisfied Adobe Commerce customers
Leave a Message
Don't know where to start?
Fill in the form below and let us handle the rest. Contact us now!