2-Column Checkout Page is considered as the standard checkout layout because of the clear interface.
From that point, every Magento 2 user can notice that Magento 2 has developed from 6 checkout steps into 2 steps with 2 columns on the checkout page. However, the checkout page of Magento default is quite unreasonable as the left column is much longer than the right column which only has order review.
Therefore, Mageplaza has designed the One Step Checkout module for Magento 2 with 2 columns layout which displays beautifully on every size of screen. The advanced 2-column checkout page will surely please your shoppers.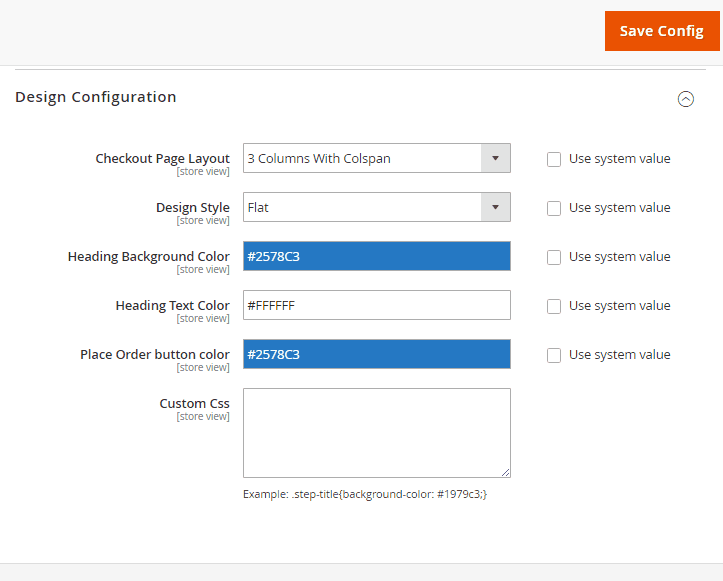 Benefit
Obvious Design
Checkout page with 2 columns from Mageplaza is far different and more optimized than Magento default. All required fields and information is grouped neat and tidy for the shoppers.
Easy to View
As all required fields are arranged to be noticeable and clear, it is undoubted that the shoppers can view and manage their information easily. When the checkout process is completed smoothly, the conversion rate of your store definitely increases.
Manage with Ease
Mageplaza allows users configuring checkout layout right in the backend without touching any code. To see how store admin can change checkout page into 2 columns, we will move to the next part - Configuration.
Configuration
With Mageplaza One Step Checkout, it is so easy to set the checkout page into 2 column in the storefront. Specifically, in the backend,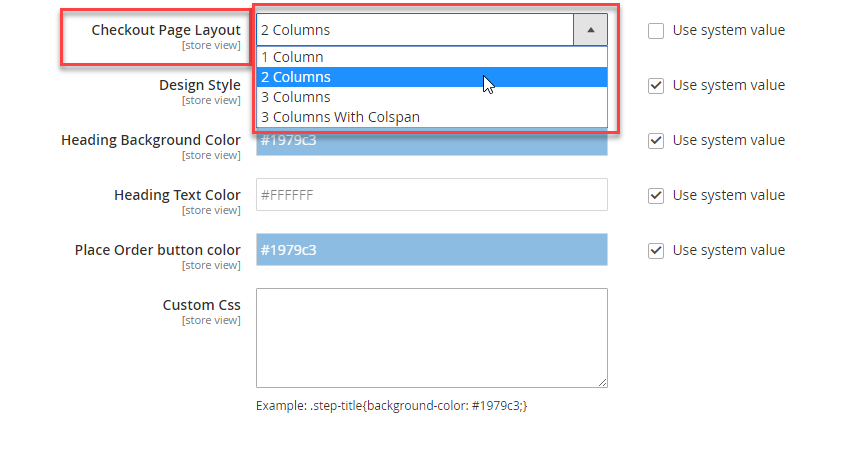 Select Store > Settings > Configuration in the left sidebar
In the menu to the left, expand Mageplaza tab and choose One Step Checkout
Expand Design Configuration section and choose 2 Columns in the field Checkout Page Layout
Click on Save Config and flush Magento cache if needed.
Reload the checkout page in the frontend and here is the result.