Magento Development Services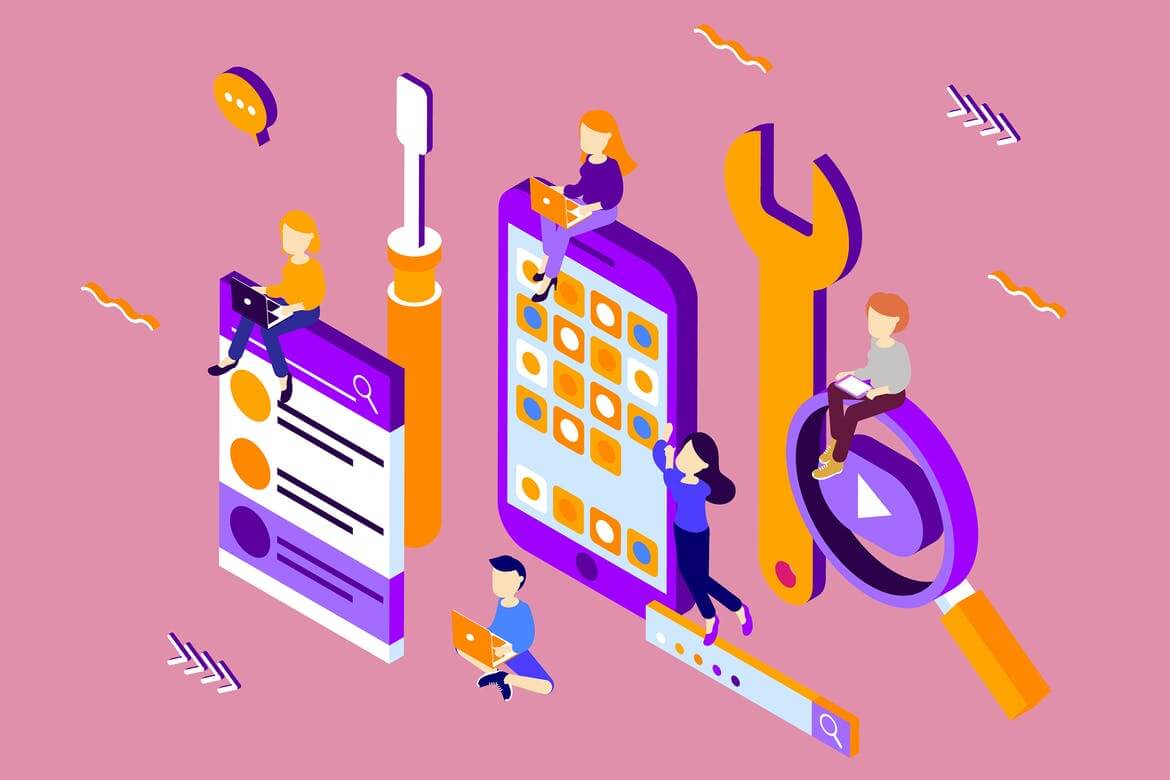 Featured Services
To develop an eCommerce webpage, you should consider the ultimate solutions and the open-source platform so that the site can run on the right track. Magento Design and Development are a highlight service for eCommerce businesses. The service is responsible for the visual design and building a website with various advanced features to attract customers. The factor plays a crucial role in building websites as a user-friendly and well-performed webpage has a positive influence on sale rates of the store.
Magento provides the function of web design to make store sites more appealing. Depending on the stores' business goals, a unique and professional site is set up to meet their needs. Besides, Magento assists stores to build and perfect eCommerce pages with tons of custom features and useful applications. Taking advantage of the open-source platform, Magento Design & Development is the best service to optimize online websites and achieve more success in the field of eCommerce trade.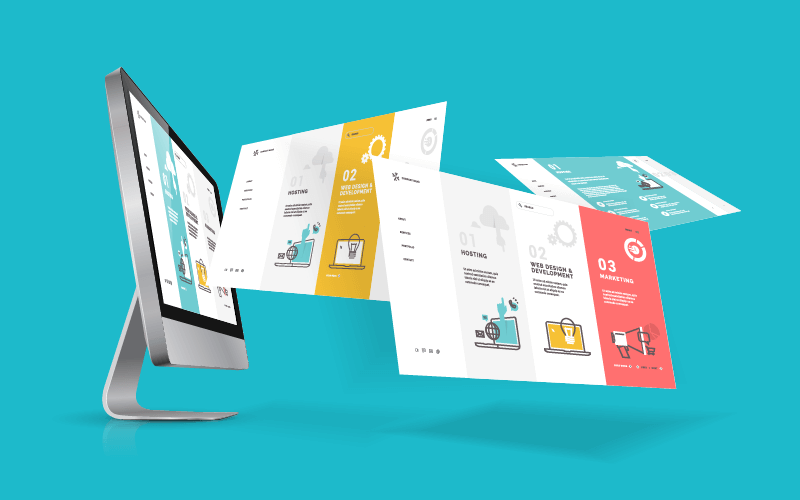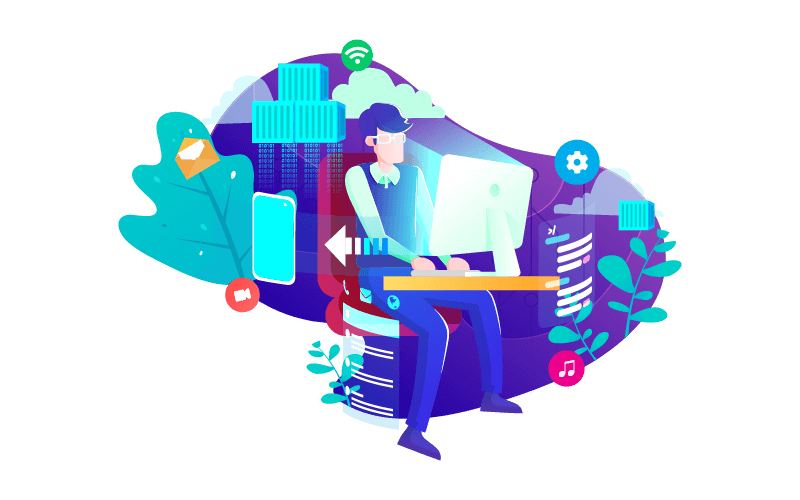 Magento developers are responsible for building eCommerce websites based on the Magento platform. Developing a site requires an array of Magento-related skills and in-depth knowledge as well. Magento developers have to work in a long-term process to perfect a website, from configuring Magento stores to setting custom features.
Magento developer services provide certificated developers who have large experience in Magento web development. They develop a comprehensive webpage from frontend to backend. Frontend Magento developers are in charge of building themes and optimizing the design mockup so that the website appearance is appealing and user-friendly. Besides, the duty of backend developers is to build outstanding features, add more useful functionalities, and integrate 3rd-party modules with the purpose to perfect a shopping page as well as enhance user experience.
Nowadays, eCommerce business develops dramatically and plays a significance in the global economy. Every single day, a large number of websites grow up with tremendous speed. However, not everyone succeeds in following the same and outdated eCommerce way. When it comes to an e-business startup, it is essential to outline the right direction from the beginning. Magento Consulting & eCommerce Strategy is a great service to keep online stores moving forward.
Building the strategic foundation is a strength for your e-business to create a unique among millions of enterprises. A team of consultants and strategists who has eCommerce experiences can offer the best solutions to Magento stores. The service provides tons of creative and great ideas that make the most of your advantages to reach the goals. Moreover, the comprehensive strategies are easy to access potential customers and maximize conversion rates, bringing lots of profits for businessmen.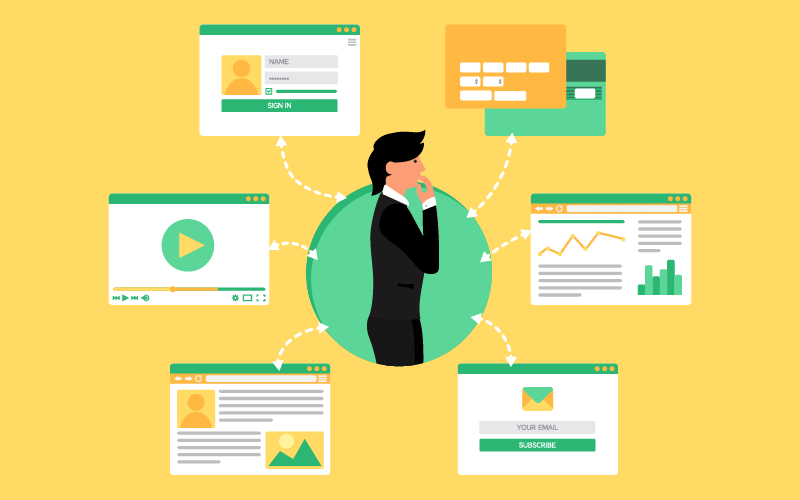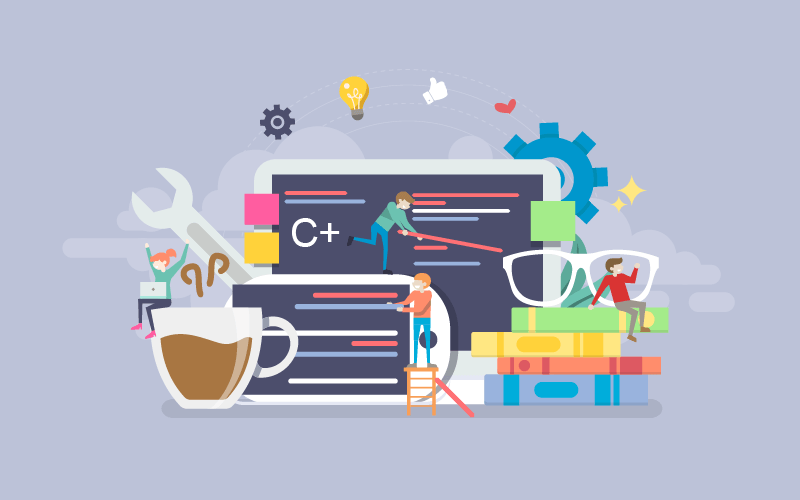 One of the advantages of Magento is to enable unlimited extension customization. Store owners can easily optimize their websites by using custom extension development services. You can equip your shopping site with multiple extensions such as one-step checkout, order grids, advanced reports, SEO, etc.
Take advantage of custom modules that are not available in Magento, online stores can solve individual issues and add functionalities that match their business aims. Hence, store performance is improved significantly. Via custom extension development, e-businesses can transform their shopping webs into a powerful selling tool without limitation.
Magento Technical Support and Maintenance services are a solution for online stores to fix and improve your system all the time. Sometimes, store owners find it hard to detect bugs or issues occurring on their websites. Without awareness, they are not able to solve the problems on time, having a negative impact on their stores. Magento Support services are released to monitor your site and fix bugs immediately. Store owners have no worry in case they are not online. They will receive notifications email or warning messages about suspicious activities on their websites.
Furthermore, regular maintenance is necessary for stores to keep high performance on their sites. Preventative actions are taken to protect your online shop from threats or issues. The services also automatically apply a patch to update modules to the latest version. Thanks to 24/7 Magento Support & Maintenance, store owners can have a proper rest without worrying.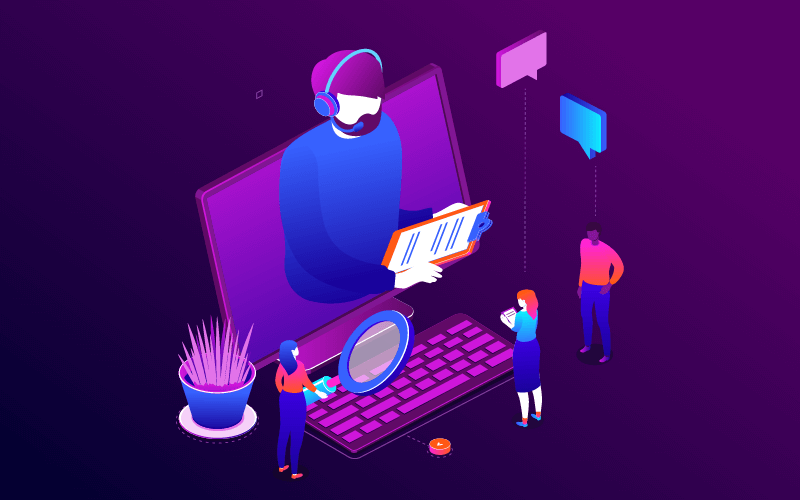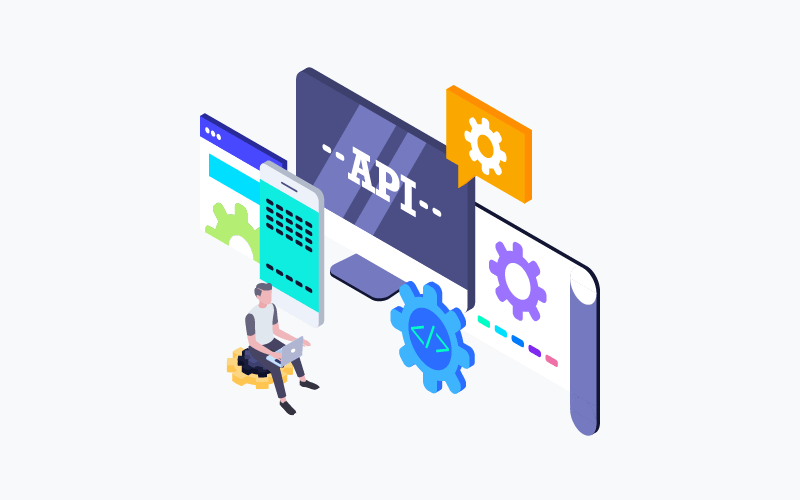 Magento integration is essential for e-businesses to improve their performance and scalability in the competitive marketplace. Magento platform enables stores to integrate various third-party services such as CMS, Finance Systems, PIM, Payment Gateway, etc. These systems reduce workloads for Magento and implement their individual works better thanks to their advantages.
Integration is an effective solution for eCommerce businesses to upgrade their comprehensive websites. The features and functionalities on sites are improved to show the best performance. Also, admins are able to customize and personalize their stores. Stores easily allow purchasers to choose various methods of payment and shipping. As a result, customers' shopping experiences are enhanced remarkably and conversion rates also increase sharply.
Services
Magento Design & Development Services
If you are looking for a service of Design & Development to build your eCommerce website, Mageplaza is an outstanding provider offering the best quality modules and services. Moreover, Mageplaza is one of the top Magento extension builders and custom development service providers. With a dedicated team, Mageplaza always strives to bring the most value to customers.
Mageplaza provides the below solutions:
Magento Consulting & eCommerce Strategy
Established in 2014, Mageplaza has gained a range of remarkable achievements, having considerable contributions to the Magento community. Working as a platform consultancy, Mageplaza's duty is to guide and support you to run a successful business. Our hard-working team offers clear vision, brings effective strategies and gives the right direction in order to make the most of your investment, creating profits and reaching the goals.
Magento eCommerce Web Design
Mageplaza offers your business a unique Magento website that is appealing and includes numerous custom functions. With a large number of experience in building eCommerce sites, Mageplaza comes up with the best solutions to all issues. Listening to your opinions, our experts are ready to set payment methods, module integration or SEO coding on the frontend as required. More importantly, we always conduct a strict test process on the webpage before publishing new features.
Magento eCommerce Web Design solutions:
- Custom template design
- Set and configure hosting
- SEO-friendly web design
- Optimize Magento speed
- Custom functions of development
- Integrate 3rd-party modules..
Magento Web Development
Mageplaza helps you improve your site effortlessly with professional Magento web development solutions. We make sure the effective implementation of Magento features on your webpage, enhancing your business growth dramatically.
According to certain requirements, Mageplaza offers suitable solutions to develop websites:
- Support and maintenance
- Product management
- Shopping cart management
- Custom extensions...
Implementation
You have developed a plan and need a trustworthy developer who can implement your eCommerce project successfully. With technical skills and Magento knowledge, Mageplaza's experts will not disappoint you. We build the website, develop features and create new functions based on your requirements. We will run and test the system to prevent any bugs or issues. The implementation process is ensured to be under strict supervision so that your website can work well.
Magento 2 Migration
The Magento 2 platform in 2015 is considered an outstanding improvement compared to the first version with bug fixes, various functionalities, and features. Lots of businesses have used Magento 1 up to now; however, Magento has only supported the outdated platform to 2020. Actually, there remain many issues of migrating from Magento 1 to Magento 2 such as theme, data, and image. That is the reason why e-stores need a solution that can address all challenges. Mageplaza is obviously a smart choice for you to overcome the pressure of the migration. We are able to migrate e-commercial sites even though they are the most complex ones. Starting your Magento 2 upgrade, you can enjoy the best performance and improve the shopping experience as well.
Magento Upgrade
Upgrading your old Magento version to the latest one is essential as your store has a chance to experience new features, advanced functions, and a better security system. The upgrade process includes many requirements, which is why your store needs a Magento expert to solve. Mageplaza supports you to install the new Magento version with ease. Also, the upgrade process improves your store performance and enhances customers' shopping experience without data loss or any risks.
Omni-Channel eCommerce
Omni-channel is an effective marketing strategy that links multiple channels to enhance user experiences. Magaplaza blends both different distribution and promotional channels to develop content strategies for your store. Most of all, we give the highest priority on encouraging customers' engagement. The Mageplaza team accesses and interacts with purchasers via advertising, social media, search engines, etc. Hence, e-business owners can motivate customers to make a purchase decision and boost sales faster when using the Omni-channel marketing approach.
Multi-Vendor eCommerce
Multi-Vendor eCommerce is an online marketplace where vendors can sell their products on a single site. Mageplaza helps you convert your shop into a marketplace like Amazon or eBay with ease. You do not need to set up your business from the beginning. All data, products, categories, payment, etc are transformed in the blink of an eye. Mageplaza reduces the time and workload of starting multi-vendor eCommerce and guides store owners on the right track.
Support Services
Mageplaza offers a useful and secure support service to protect your Magento store. Every threat or issue on your system is detected and addressed immediately. Any potential risks are also prevented on time. Moreover, the Mageplaza support service powers up your store performance by upgrading and providing more functionalities as well as new features.
Security Patch Installations
Break-in attempts often happen in Magento stores. To prevent hackers attacks and solve issues on time, e-businesses need to install a security patch to keep their store safe. The process of patch installations is relatively complicated and have impacts on the total websites. With large knowledge and experience in the field of security, Mageplaza supports your store to apply the patches in the blink of an eye. With the Mageplaza service of patch installations, you have no effort to recover from vulnerabilities in the Magento system and keep the data safe from any threats.
Magento Speed Optimization Service*
Magento Speed Optimization Service is an effective way to increase your webpage speed remarkably, thus improving your store performance as well as customers' shopping experiences. Mageplaza is honored to be the service provider offering Magento Speed Optimization Service. You will absolutely eyewitness maximum speed on your Magento web, awesome results from search engines and dramatic improvement in conversion rates at the same time.
Magento Security Audit Service*
A store coming with a weak security system can face lots of serious data loss, especially customer information and payment details. The issue may ruin your business brand and lose purchasers' trust. The professional Mageplaza offers you the Magento Security Audit Service to detect and prevent any vulnerabilities of data breaches. We review and report Magento codebase, server configuration, PCI compliance audit, etc. Let's put an end to security worries!
PWA Implementations
Progressive Web Applications (PWA) is specially developed for purchasers having shopping habits on mobile devices. PWA now is the hottest trend on Magento as it outperforms a responsive website, a native or hybrid app. To convert eCommerce sites to PWA successfully, Mageplaza provides store owners the PWA Implementation Service with the dedicated team and reasonable cost. The PWA integration helps you enhance user experiences on mobile devices and grow conversion rates.
Magento Developers
You are looking for a trustworthy place where you can build and improve your Magento website. Mageplaza's Magento Developer team never disappoints you. We develop Magento-based sites and have expertise in the fields of PHP, JavaScript, MySQL, Oracle, etc. Besides, Mageplaza Developers make huge efforts in providing high-quality products and services with online stores worldwide. Up to now, we serve thousands of guests in improving their websites and guiding them in their e-businesses. Millions of issues are addressed daily thanks to the dedicated Mageplaza's Magento Developer team.
Different from expensive services in your local, the Magento Developers services of Mageplaza come with affordable and flexible pricing. Our products and services can be varied in cost, depending on many factors such as serves, versions, editions or your requirements. At Mageplaza, you are free to choose high-quality services that are suitable for your store with reasonable prices. Furthermore, we are always ready to solve all issues without delays and give a high priority to customers.
Mageplaza offers the below solutions:
Custom Design Websites
The designers of Mageplaza bring e-business owners professional websites from the frontend. More than appealing designs, we put the main focus on a specific strategy on every single page design. Mageplaza assists your site to be user-friendly and eye-catching, thus grabbing customers' attention from the first sight.
Web Development
Mageplaza developers are ready to code your site as soon as the final mockup is finished. Via content management systems (CMS), e-stores are able to edit and change contents with ease. Also, our developers build web serves, security systems, and web engineering to perfect your unique website.
Maintain Websites
Website maintenance is a crucial part of online shops. Mageplaza offers services to maintain all value of sites and helps e-stores improve their performance as well as user experiences. Our experts provide you with a well-maintained web that has positive effects on SEO, conversion rates and brand awareness.
Customer Support
If you would like to find a professional support service, Mageplaza can gain your trust. Mageplaza not only provides Magento extensions but also assist customers in the product-related process of installations, activation, issue solving, etc. We give high priority in caring and supporting your site 24/7 and emergency cases. Customer satisfaction is Mageplaza's pleasure.
Upgrade
Taking advantage of new features, advanced security systems and numerous functionalities in the latest Magento version, upgrade your website is absolutely essential. The upgrading process gets strict requirements to prevent any risks for your store. Mageplaza expert team guarantees a safe upgrade without data losses. Moreover, we are willing to fix errors and perfect your Magento site in the process of migration.
Custom Extension Development
Magento is the open-source platform that allows online stores to be scalable with various customization. Although Magento releases tons of useful features, it seems that they are not enough for the tremendous growth of the eCommerce business. Actually, many stores still look for specific modules to meet their business needs. With over four years of working in Magento Module Development, Mageplaza is an outstanding supplier who provides the best solutions and develops custom extensions towards expectations and certain requirements of clients.
Understanding the pros and cons of the Magento platform, Mageplaza develops functional features that are unavailable and overcomes the weaknesses to provide eCommerce businesses with the best solutions. We know the challenges your business faces and we are willing to support you. Mageplaza strives to offer you custom extensions that fit like a glove and benefit your business. Through your requirements, our experts plan carefully and build extensions that are no bugs or conflicts with your system. Also, Mageplaza extensions are always compatible with others so that they can work well in a system. In case our extensions are not directly compatible with the others, we will work with the third providers to fix them without any extra fee. After installing the custom extensions in your store, we will test the system to make sure there are no issues.
Mageplaza has a dedicated team having high qualifications in developing custom extensions. We release various modules to meet clients' specific aims. Moreover, the Mageplaza extensions are easy for store owners to customize or configure. If you need any support, our customer agency is ready to help. Different from the expensive services in your country, we offer you affordable custom extensions with high qualities. You are free to choose service packages that are reasonable with your budget and suitable for your business.
24/7 Magento Support & Maintenance
Mageplaza provides a solution with e-business owners to tighten security systems and operate stores with ease. The Magento Support & Maintenance service works as the bodyguard for your whole system. We are willing to support you 24/7 and always give a priority in emergency cases. Every suspicious thing on your system is already detected and addressed immediately. No data loss or damage remains. Moreover, we classify and offer 3 types of support services that are suitable for different business sizes as well as their budget. With many years of experience, Mageplaza is considered the most effective solution partner for Magento.
Every single business is unique and has its own requirements. That is why you are free to choose a customizable support package that is suitable for your eCommerce at Mageplaza. We provide 3 basic types of assistance packages related to the size of the business (Small Business, Mid-Market, and Enterprise). Depending on each business size, Mageplaza enables clients to custom their certain features with the aim of optimizing the support services in their stores.
Mageplaza offers you long-term solutions to improve your store and keep your system away from any potential issues. Our technical experts never wait until the issues occur and then solve them. We always take measures to maintain the system and prevent any potential malfunction before it goes on the wrong track. Also, you will experience the latest software that notices us protecting your site as soon as possible, hence no time is wasted. The regular maintenance helps your store keep the best performance, thus improving user experiences on site.
Mageplaza is a professional expert in the field of Magento upgrade and migration. We always keep your store update with the latest version and new features. Furthermore, your site does not miss any added functionalities to improve the store speed and performance.
SEO & Marketing plays a significant part in the success of each online store. There are many requirements to optimize SEO and Marketing for a business website. Mageplaza is the best choice for your healthy SEO and better marketing. Our SEO support service assists you to follow keywords, rework contents, and get the high ranks in search engines. Mageplaza creates SEO-friendly pages and increases more traffic on your website, improving conversion rates and boosting sales faster.
Integration
Application programming interface plays an importance in communication among components and program development. Mageplaza customizes API integration matching your website and requirements. SOAP, REST, GraphQL are available to integrate. We strive to apply advanced technologies to your system with the aim of optimizing operation workflows.
Online transactions are a common payment method when it comes to the eCommerce business. To meet the requirements of customers, online stores need to integrate numerous payment gateways. As a payment gateway service provider, Mageplaza brings you a safe integration with Paypal Pro, Authorize.net (3D Secure), Bitcoin, Skrill, etc. Moreover, we ensure the most secure online transactions for buyers and information security as well.
Shipping methods have a great contribution to improving shopping experiences and conversion rates. Thus implementation of the integration for the shipping methods is necessary. Mageplaza assists stores to integrate tons of shipping methods with different aims. Furthermore, we provide unlimited shipping rules for shipping methods in certain purchasing cases.
Mageplaza supports stores to integrate with enterprise system software to enhance business quality and efficiency. Information and data are transferred from e-businesses to ERP. The ERP system analyses data and provides stores a comprehensive view for better management and decision making. Mageplaza is ready for implementing ERP integrations such as SAP, Microsoft Dynamic, Salesforce, etc.
CRM Integration is the system that records customer data after their access to websites. Instead of retaining the information manually, stores can receive automatic records by integrating CRM. Mageplaza experts carry out CRM integrations in your site and the whole customer data is recorded with ease. As a result, e-business owners can improve customer services, responsive to customers' needs, and increase store performance.
Mageplaza assists your Magento store to integrate with eBay/ Amazon store without effort. You are able to sync all products, categories, and payment details from the Magento platform to eBay/ Amazon. The integration helps store owners track and manage orders with ease.
Magento Integration is now widely used by online stores because of its amazing benefits on sites. At Mageplaza, we offer various integration services to meet clients' requirements.
About Magento
Magento is an open-source eCommerce platform released on March 31, 2008. The software was developed by Varien with the support of volunteers in the open-source community.
Roy Rubin, the former CEO of Varien, later sold a substantial share of the company to eBay, which eventually completely acquired and then sold the company to Permira; Permira later sold it to Adobe.
Magento 2.0 is published on November 17, 2015 with a range of improvements. At the present time, Magento is one of the most trustworthy and popular platforms using in eCommerce worldwide.
Amazing Benefits of Magento
The world eyewitnesses the strong growth of millions of shopping websites. Until now, there seems to be no limitation for enterprises and small businesses as each store is unique. It goes without saying that Magento is a commerce solution for any business needs and also has a great contribution to the development of eCommerce.
Magento offers a quick process of checkout to drop cart abandonment rates. Hence, customers' shopping experiences are enhanced considerably and the conversion rate is improved as well.
Magento brings effective SEO methods to stores, giving products a better chance to appear on Google, DuckDuckGo, Bing, etc. Besides, the issues of duplicate content, site traffic, and indexing are solved efficiently.
Magento is able to well adapt to multiple mobile devices such as smartphones, notebook, or Ipad. This is a breakthrough innovation towards purchasers' trend of mobile usage.
While other CMS only have the function of eCommerce as an add-on, Magento is regarded as a difference because it is developed with the aim of sale. Stores are free to experience numerous highlight features on Magento such as create promotions, set up product recommendations, optimize checkout page, etc. Hence, Magento brings tons of benefits and is the best choice for e-business.
With the development and support of Magento, you can connect your stores with almost third extensions such as shipping/ payment providers or loyalty extension or credit module, etc. Furthermore, the platform allows shop owners to add Google Analytics and other third-party integrations to their site to aid in data analysis.
Magento helps e-stores give an insight into customers' buying habits. Thanks to the analytic system, admins can customize multiple options to connect with purchasers and motivate them to make more orders.
Editions
There are 4 editions of the Magento platform
Magento Open Source
Magento Open Source is considered the commercial solution for developers and small businesses as it provides highlight features to build and grow online stores. Since being published in 2007, Magento Open Source has been developed and customized to offer a basic eCommerce platform.
Magento Commerce
Magento Commerce was released in April 2016. Magento 2 has a breakthrough compared to the first version. No one can deny that the new version brings tons of improvements to the whole eCommerce community. Magento 2 serves 3 sizes of businesses: small business, mid-market, and enterprise.
Magento B2B
Magento B2B is developed for one enterprise to make commercial transactions to others on eCommerce websites. Businessmen easily manage their BtoB for various brands and channel partners. They can manage their company accounts and set up multiple tiers of purchasers with specific roles and permissions.
Magento Cloud
Magento Cloud Edition is released to runs on Amazon Web Services and serves only Magento 2. It is a Platform-as-a-Service with the aim to power innovative eCommerce websites. The Cloud Edition is highly appreciated with some outstanding features of full customization, security, and scalability.
Features
Sales
Store owners can manage all information related to sales with ease.
Products
Via the product grid, administrators can track the status and quantity of products. It is easy for store owners to control all products, add new items, edit status or remove any products.
Customers
Magento enables stores to segment customers into specific groups. The function helps admins access targeted customer groups effectively by promotions or other methods.
Marketing
In addition to supporting sales, Magento offers a useful tool for marketing.
Content
An intuitive, visual-based page editor enables administrators to build and customize their offerings. Also, Magento creates a content management interface that is easy to be configured and friendly with readers.
Reports
When it comes to Magento, your business is managed better via an advance report with 5 sections: Marketing, Sales, Customers, Products, and Reviews.
Stores
In Stores, admins can work with 5 sections such as Settings, Taxes, Currency, Attributes, and Other Settings.
System
Various setting activities are available from the backend for administrators to manage. Store owners can custom numerous functions in the sections of Data Transfer, Tools, and Permissions.
Why choose us?
Mageplaza is one of the top Magento Extension Providers and custom development services providers. With comprehensive experience in Magento Module Development, we strive every single day to bring value to customers. Our mission is to take your e-business to glory.
With over four-year experience and in-depth expertise, Mageplaza is honored to serve thousands of online stores and solve a large number of Magento issues.
Mageplaza provides store owners with extensions and services that are stable and secure. We guarantee a strict security network. No data loss or hacker attacks can occur on your website.
We try to exploit your site and expand the features and functionalities for the best performance.
With all Mageplaza extensions, you only pay one time for a lifetime using. There are no hidden or extra costs. We also offer a 60-day money back guarantee to encourage users.
Mageplaza services and extensions are published with high quality and affordable cost. We continue to improve our products and give the best e-commercial solutions to our clients.
Mageplaza gives a priority in assisting clients. We offer a one-year support and lifetime free update. Our customer care team is ready and willing to help you 24/7.
FAQs
Q: Are the costs for Mageplaza services fixed?
A: No, they are not. Our products and services come with variable costs, depending on many factors such as serves, versions, editions or your requirements. At Mageplaza, you are free to choose high-quality services that are suitable for your budget.
Q: Can I get a support period?
A: Yes. Mageplaza offers you one-year support to make sure that your website works well and gains a good performance. Also, we provide lifetime free update and technical support for all extensions developed by Mageplaza.
Q: Does your team work in-house?
A: Yes, we do. We own a team with dedicated and experienced staff. Mageplaza extensions and services are totally developed by our team members. With over 4-year experience in Magento Extension Providers and custom development service providers, Mageplaza brings the best e-business solutions to our clients.
Q: Can you epitomize the process of developing a website?
A: There are many stages to implement a project. Initially, our consultant will plan and outline your project. We will give you proper strategies and direction to make sure that your business growth on the right track. When the project is carried out, Mageplaza developers will design and develop your website based on the final mockup. At that time, a quality analyst will join the project to test the website as well as promote the project to be completed on time. Finally, a server admin will set the server and perfect the Magento web before it is activated.
Q: Source files are available as the project is complete?
A: Yes. Mageplaza does not keep the source files. They will be provided to clients after finishing the project.
Q: How long does it take to develop my website?
A: It depends on the size and scope of your project. Mageplaza will try the best to develop and perfect your website in the shortest time.
Try Magento Development services without risk