Magento 2 Reward Points by Mageplaza is introduced with the aim to simplify loyalty program management for business doers. Among several outstanding features included in this extension, transaction management is widely favorable by users due to its convenience to keep track of all activities concerning reward points in their stores.
To make any adjustment to this function, shop admins can navigate from Admin Panel > Mageplaza > Transaction Management.
General management display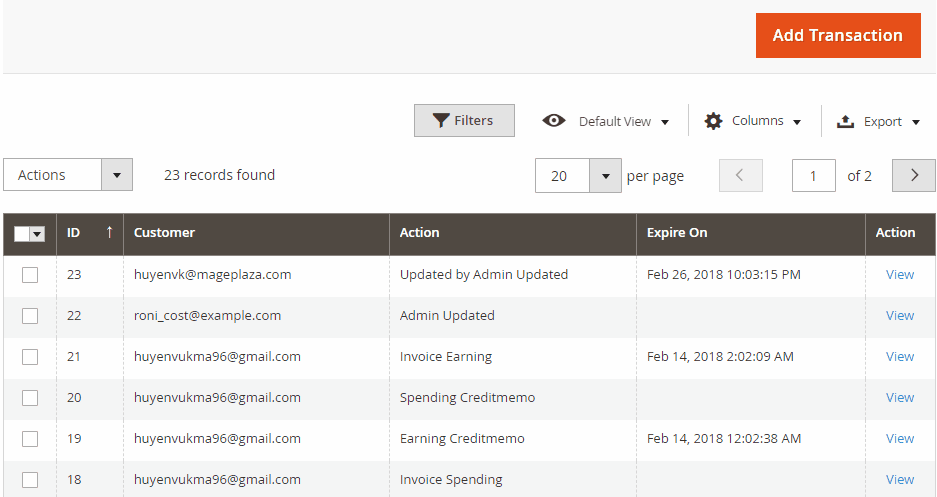 On this page, users are enabled to take look at general situation of all transactions and take some actions depending on their intention. In the grid provided, brief information about all transactions is shown including ID, Customer, Comment, Action, Points, Created date, Expire On, Status, Store View, and Action columns. Some actions can be done here which are add, view, expire, and cancel a transaction.
View transaction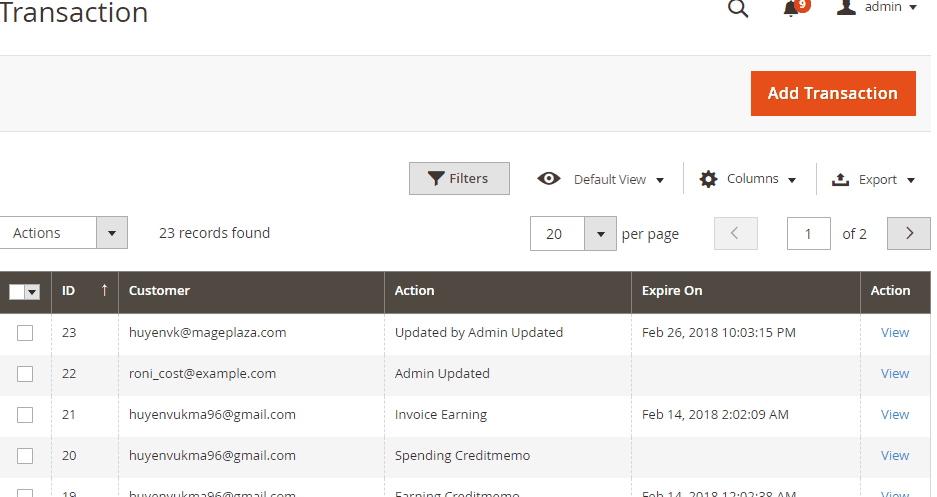 For any transaction in the grid, store owners only need to choose View button in Action columns to fully get detailed information about it.
Cancel transaction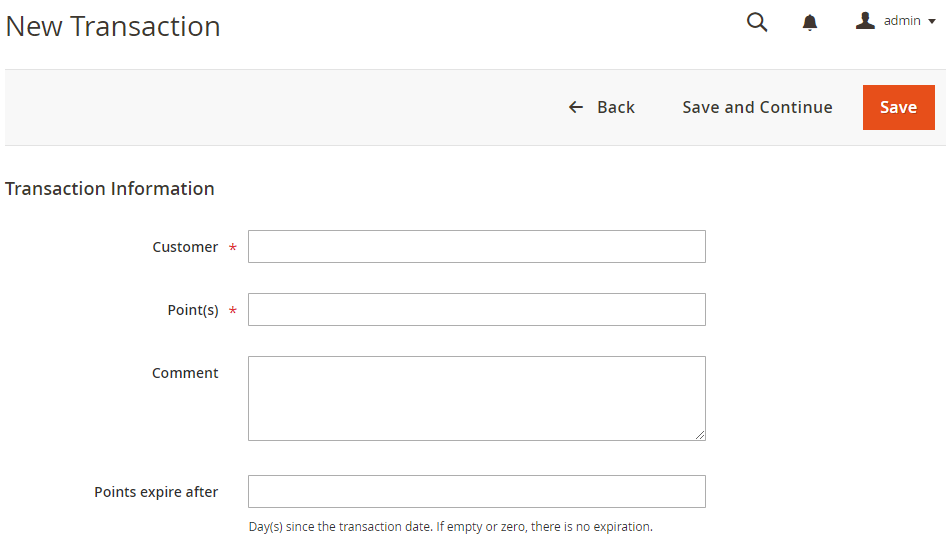 If users want to cancel any transaction when it is not expired, they have to select that transaction by ticking on the box at the left side of the grid. After that, shop admins have to navigate Actions bar and choose Cancel option. By doing so, a confirmation message will be sent to users, to complete canceling, they have to click on OK button.
Expire transaction
There are some points that transactions are not automatically moved into expired situation even though its expiration date already passed. In these cases, shop owners need to expire those transactions themselves by marking the tick box as chosen then selecting Expire option in Actions bar. After that, a confirmation message will be shown on the display and admins need to press on OK button to finish expiring action.
Add Transaction
To create new transaction, store owners have to choose Add Transaction button right above the grid to start generating a new transaction.
On the result page, admins are required to fill in Customer, Point, Comment, and Points expire after. When clicking on Customer box, a list of current consumers will be shown, and users are allowed to choose one customer only. In Point box, a number of points added to customers will be entered. For Comment and expiration date, they optional for admins. If Points expire after field is left empty or filled in with 0, there will be no expiration date for this new transaction.
Other actions
Beside main functions above, users can perform some other actions such as filter, add or subtract columns from the grid, and export file.
Filter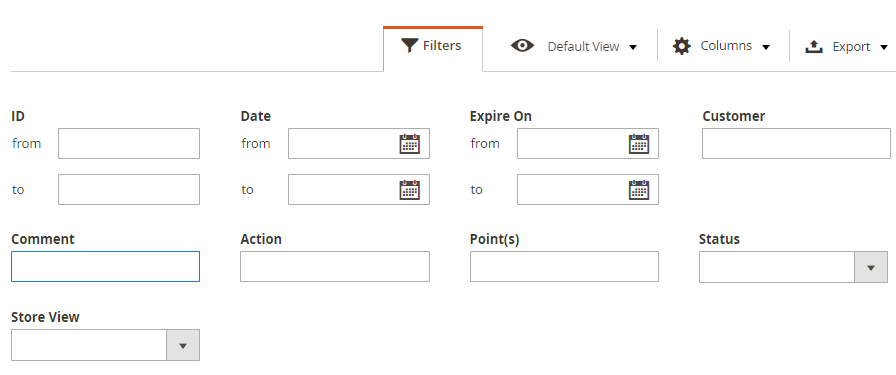 Since there are hundreds or thousands of transactions are created, admins can use filter to track a specific transaction by choosing Filter button. After that, they can fill in some elements such as ID, Date, Customer, etc on the display page to easily navigate transactions they want to look for.
Add/ subtract columns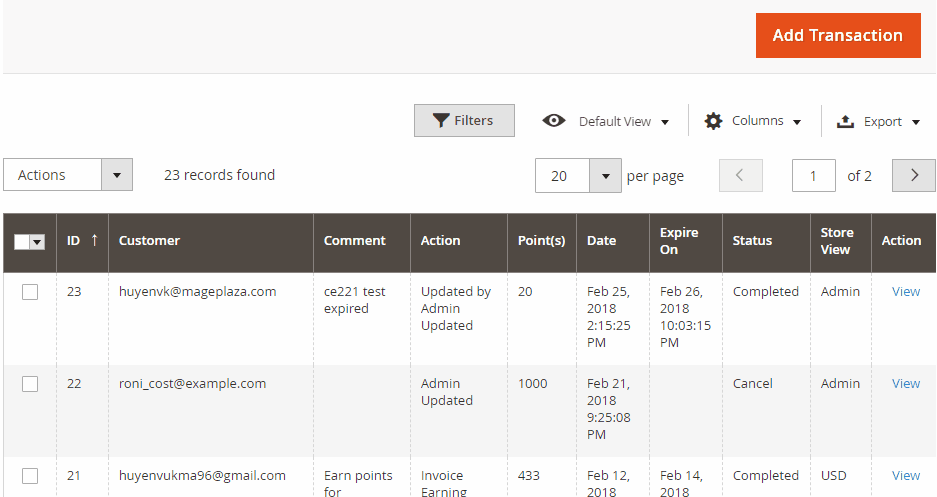 In order to add or subtract columns from the grid, simple steps can be taken by clicking on Columns button. A list of contributing factors will be shown so that users can decide what elements will be presented by marking on the tick box. To use default setting, they only need to press on Reset button.
Export file
In case, shop admins want to export all transaction into a file, they can find Export button and click on that to have a file exported.
In conclusion, Reward Points Extension is doing its best to contribute to the success of several Magento online merchants. Beside creating reward points for customers, it also helps shop admins in managing refundable reward points if necessary. If you are interested in this feature, for more information click here: