Point Indicator
Magento 2 Reward Points extension is introduced as a supporter for online merchants in their loyalty program. Several outstanding features of this extension are all related to creating and managing reward points as its name presents. Among these features, point indicator is included as a highlight to the amount of earning points. As a result, web browsers when taking a look at any product can easily take a look at the number of points that they can earn points after purchasing a product; consequently, encourage them to buy more and spend more.
Configuration in backend
For admins, to have point indicator displayed along with each product, first they need to configure earning point in the backend. They can access from Admin Panel > Reward Points > Earning Rate to see all earning rate generated by store owners. From here, there are some actions can be done such as editing, deleting, and adding earning rate. Only when admins activate these earning rate, can the system can automatically calculate the amount of earned points for each product and each customer.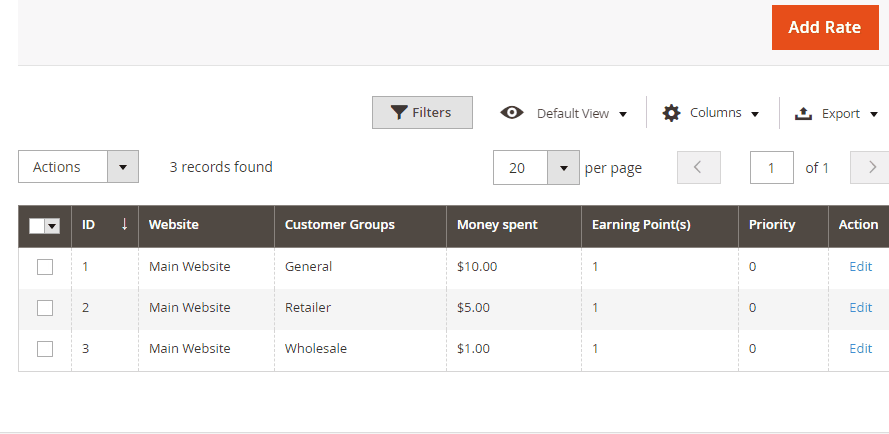 After that, shop owners need to enable point indicators to be displayed on the frontend. The place to put a point indicator depends on users' purposes. To start configuring, admins have to navigate Admin Panel > Reward Point > Configuration > Display Configuration.
In this page, admins need to turn on point indicators for different places by selecting Yes in the field box as following. By doing so, point indicators are presented on category page, product page, mini cart, shopping cart, and checkout page.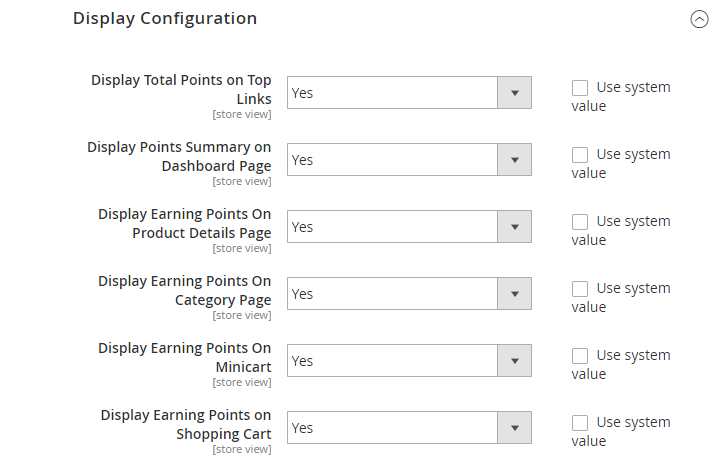 Frontend display
With Reward Point extension, shop owners are enabled to include point indicators in different places, namely category page, product page, mini cart, and checkout page.
Category page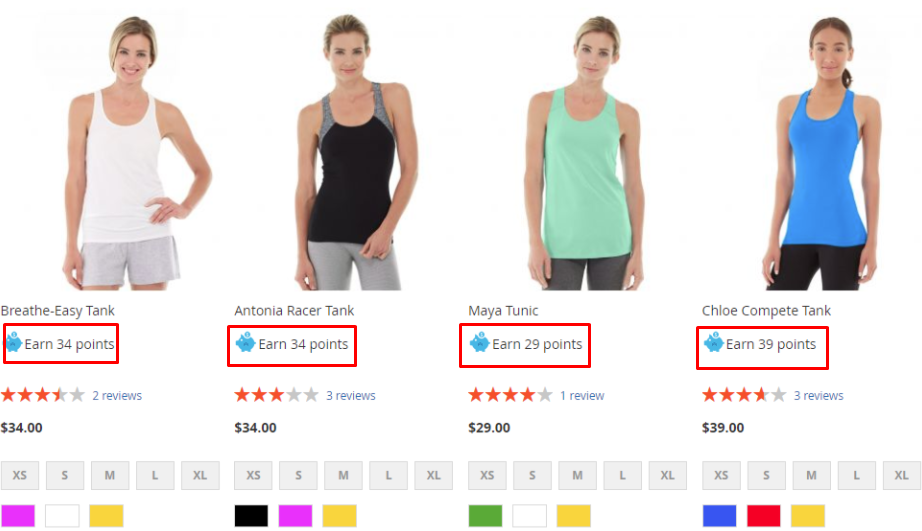 On the category page, customers can take a look at a list of products provided by the store. Attached to each product is short description about it, price, and earning point if customers decide to buy that product. The amount of will-be-earned points depends on earning rates created by admins in the backend.
Mini cart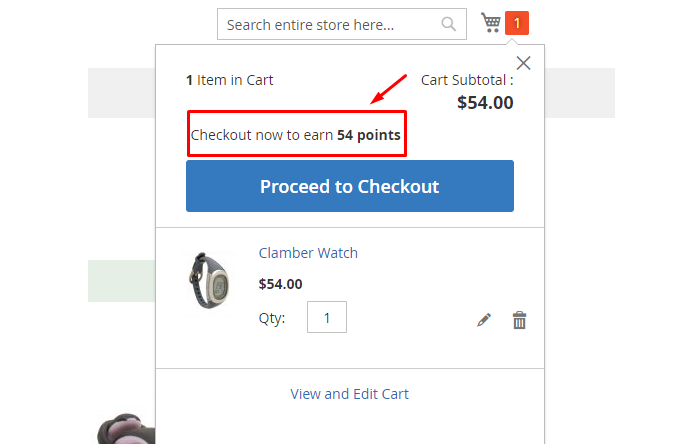 Once buyers decide to put any product into cart, they can easily check their mini cart for brief information concerning size, color, price, and earning point. The point indicator here is written in form of a call-to-action statement such as Checkout now to earn 150 points that will force customers to make purchase more quickly.
Checkout page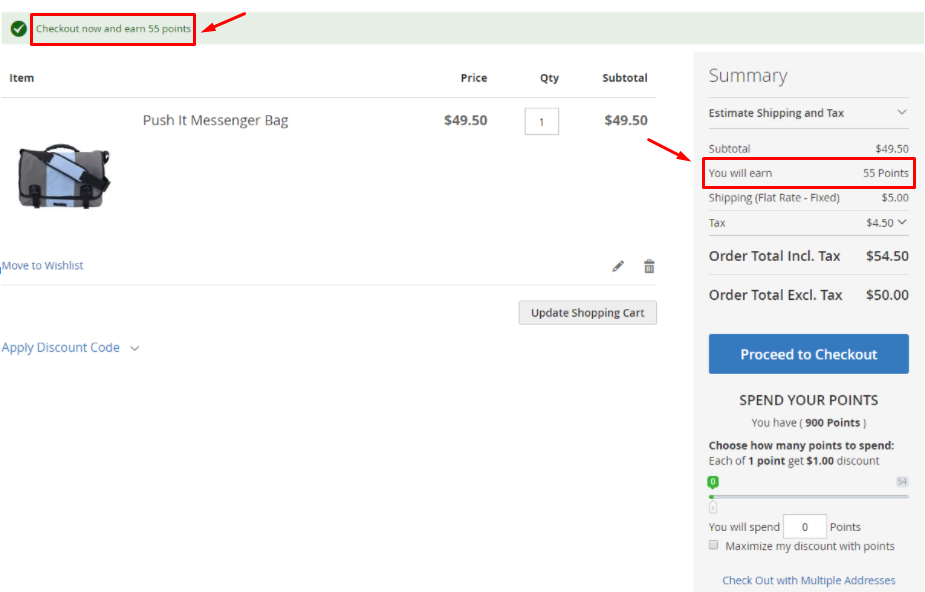 At the checkout step, shopping doers can take an overview about their order including product description, price with taxes, payment method, shipping method, points earned for this purchase, and so on. If buyers want to purchase more than one item, on this page, they can get to know total points earned in this deal.
To sum up, Mageplaza Reward Points is created to make loyalty program more attractive to buyers. Point indicators function effectively in making successful deals. Additionally, another feature called point icon is also included with the aim to generate the most appealing appearance for any online merchants. If you want to search for more details of this feature, please visit here:
Related Posts: