Mageplaza Frequently Bought Together - 7+ Case Studies on Actual Magento 2 Stores
Mageplaza Frequently Bought Together - 7+ Case Studies on Actual Magento 2 Stores
Let's see how actual stores drive monetization with the Frequently Bought Together extension by Mageplaza!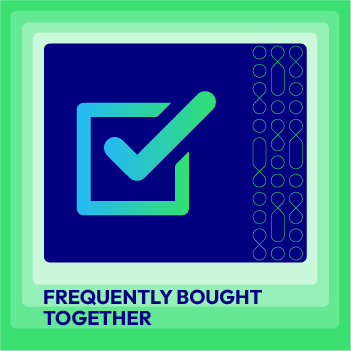 Frequently Bought Together for M2
Encourage additional purchases by suggesting relevant products often bought together with their chosen items
Check it out!
Table of Contents
How do brands use Frequently Bought Together to boost revenue?
Select options of the "bought together" products right on the block
Feature overview
If customers want to select a configurable product from Frequently Bought Together, they just need to click on the "Show details" link and see the selection section instantly dropping down. They can easily select their desired option and add to cart right from the block without being redirected to the other pages. This makes the shopping process entirely time-saving and prevents unexpected delays in case of bad internet connection.
Boost sales with Frequently Bought Together instantly!
Examples on actual Mageplaza customers' stores
Performance PC's is a giant webshop for unique and specialized products for high-end computer cases, power supplies and hardware items. The website has over 20K SKUs, which is proven to be one of the largest PC Modshop in the world. Performance PC's online store uses Frequently Bought Together in a large number of their product pages to build a strong network connecting related products across their sophisticated categories.
The suggested block is placed under the image and product info section to capture customers' interest instantly. When a customer clicks on the "Show details" hyperlink, the selection table is opened and dropdowns on the right side with available options. The configurable drop-down list as well as checkbox works smoothly on the block and buyers can easily find and select their desired options. With multi-price configurable products, for each option click, the price automatically changes.
Learn more: How to up-sell and cross-sell in retail?
Another example of our customers is RDX Sports - a sport equipment and clothing company with over 200 millions users across the globe. The brand has installed Mageplaza Frequently Bought Together on its website and applies their cross and up-sell tactic efficiently.
The website places the Frequently Bought Together block at a prime position that is under the Add to cart and Payment badge section. When customers arrive at the page, they will be able to see the block with enticing related items instantly.
With a sports brand like RDX Sports, visuals are surely an important element when it comes to shopping patterns.That's why the brand uses swatch color and text for their product options. Certainly, the informative and appealing swatch options of configurable products are displayed nicely on the Frequently Bought Together block and ready for customers to pick up.
The last example is BendPak, a well-known name in the car lift and automotive service equipment sector, based in California, USA. This brand features a professional yet interactive website. It has a clear design with quite much white space which helps draw customers' attention to the most important element - the product.
The Frequently Bought Together block is positioned on the center of the page, which is just below the fold to bring the feeling of importance and necessity to the content. The drop-down list is also full-width, which is clear and distinguishable. When customers scroll down through the page, they can hardly ignore this recommendation. By doing this, BendPak definitely motivates more customers to take a look at these related products and increase their order value.
Add "Frequently Bought Together" products to wishlist
Feature overview
Certainly, buyers are not always willing to buy the bundle that you recommend, they would choose only some of them or sometimes, only the primary item. Therefore, to keep customers coming back to the store, stores can use the "Add to Wishlist" and its position is under the "Add all X to cart" button. After buyers click on this button, the store can send them reminder emails about their awaiting "Wishlist items" and other promotional emails.
Data is money, one simple button gains websites a lot of priceless data.
See also: Auto related Products extension for Magento 2
Examples on actual Mageplaza customers' stores
Performance PC's chooses to use the "Add to wishlist" on Frequently Bought Together block to collect customers' insight as well as give them a reason to come back to the store to grab their interested products.

With BendPak, because of the high-cost products, the brand can anticipate their customer behavior and place the "Add to wishlist" button on the block to let customers "save" their concerned items on their personal page on the website. Also, if the sales-cycle of BendPak is long, customers' wishlist might bring the brand informative information which will benefit the follow-up activities.

Being a different case from Performance PC's and BendPak is Supply Chimp - a one-stop-shop website providing supplies for offices, hospitals, schools, military bases, etc. based in the USA. This website chooses to show only the "Add to cart" button, which urges customers to make the decision right at the moment, buy now or maybe, "cry later". Let's see how they do.
In this example, after customers click on the "Add to cart" button, they are instantly taken to the Cart page for reviewing and up-coming checkout. With this tactic, Supply Chimp can reduce the delay time as well as distractions significantly throughout the purchasing process.
This approach might, on the one side, sacrifice afterward chances to follow up buyers, on the other side, focus on optimizing the conversion rate, especially with B2B buyers, who prefer to buy from their regular sellers instead of searching for different suppliers.
In conclusion, based on the nature of your business as well as your targeted customers, you can choose a way to use the two buttons. With Mageplaza Frequently Bought Together extension, you can easily configure this feature from the backend to fit your marketing and sales strategy anytime. See guidance here.
Inform customers if products run out-of-stock
Feature overview
Beside some of the products under the Frequently Bought Together section, you can see there are "Out-of-stock" text badges. These signals promptly inform buyers of the products' status if running out-of-stock even when the checkboxes of these items are automatically untickable. This setting will help websites build up transparency throughout the buying process therefore increases trust in their buyers.
Also, if the primary product is out-of-stock, it still shows the recommended bundle package. Doing this way, the store can cross-sell and guide customers to buy related items naturally.
Example on actual Mageplaza's customer stores
Let's look at Performance PC's website, even when the primary product goes out-of-stock, customers can still take a look at related items and purchase some of them if needed. When some related products also go out of stock, customers are noticed by the "out of stock" badges next to each item.
Another example from Indus Valley - a long-lasting popular organic beauty product brand in India with more than 25 years in the market. Indus Valley's ecommerce website has comprehensive product categories and serves a huge number of customers around the world. Blessedly, Frequently Bought Together by Mageplaza has been running well on this website since 2019.
In this case, the product in Frequently Bought Together features the same characteristic as the primary one, hair color. Hence, buyers can possibly switch to this product when the primary one runs out of stock. With this marketing tactic, you can entirely convert more customers with alternative products in the store.
Sell more products with Frequently Bought Together!
Creatively upsell with Frequently Bought Together
The last noticeable tactic carried out by one of Frequently Bought Together extension users is upselling in the bundle. Let's look at this example from BendPak.
In this example, BendPak is selling a tier changer for entry-level users which might need enhanced protection because they are kind of "unprofessional" in using the machine. Based on this insight, the brand offers a protection kit in a package for customers. They seem to choose a suitable upsell product without being pushy when placing it in the Frequently Bought Together block. This tactic will help increase the order value significantly.
Let's look at this brilliant idea for up-selling from Supply Chimp. Based on the trait of the primary product, the brand includes the extended warranty in the recommended package. This tactic will motivate users to upgrade the protection for this high-cost product for a longer period of time.
Tips to create high-converting Frequently Bought Together
Frequently Bought Together provides brands a huge opportunity to integrate cross-sell and upsell into product bundling. By understanding the customer insight and the nature of your own products, you can create a valuable and enticing product bundle. Here are tips for all merchants who are building Frequently Bought Together system in your store:
Don't limit the creativity of yourself in Frequently Bought Together. Use it flexibly with your products
Choose the right products that make sense to your targeted audiences
Make sure you choose the right extension to streamline the flow such as Magento 2 Frequently Bought Together extension by Mageplaza
Utilize "Add to wishlist" buttons and follow-up emails
Test, test and test…to find the most effective recommendation tactic
Why is Mageplaza Frequently Bought Together a good match for your Magento 2 store?
Aforementioned websites are among the best examples of use cases of Mageplaza Frequently Bought Together customers. These websites come from different sectors, computer & technology, sports, manufacturing, beauty and wellness, etc. All of them have been running the Frequently Bought Together smoothly and monetize the system effectively.
The extension and services embrace these kinds of qualities:
Simple configuration. Easy to use
Robust coding
Dedicated support from tech team
Final words
This is a must-have marketing tactic on your online store. It helps you to link related products together and provide convenience to customers through bundle shopping. We can't wait to see more and more success stories with a joint hand of our extension. Hope to see your store soon in our updated versions of the article!
---
---

Marketing Manager of Mageplaza. Summer is attracted by new things. She loves writing, travelling and photography. Perceives herself as a part-time gymmer and a full-time dream chaser.
Subscribe
Stay in the know
Get special offers on the latest news from Mageplaza.
Earn $10 in reward now!