Mageplaza Extra Fee - 3+ Case Studies on Actual Magento 2 Stores
Mageplaza Extra Fee - 3+ Case Studies on Actual Magento 2 Stores
When you run an online business, you may see the need to charge an extra fee. If customers push you in a rush to ship the orders, it makes sense that you charge a rush fee. Or, if the product is fragile, you can add shipping insurance to the order. Based on specific products, you can charge different other extra fees that are acceptable.
The following real-world examples of stores using the Magento 2 Extra Fee extension will tell you how you can dynamically charge extra fees in your eCommerce store.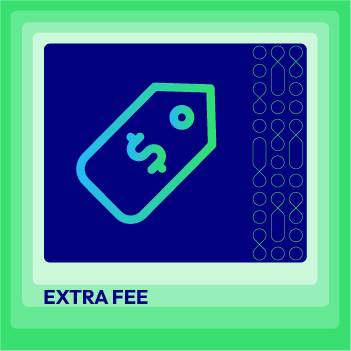 Diversify extra services to your Magento 2 checkout page with the Extra Fee extension
Check it out!
Main contents
3 Real-world examples of Magento 2 stores using Extra Fee
Example #1: Maine Lobster Now includes shipping and packaging fees
Maine Lobster Now is an online store that has the best collection of fresh lobsters from Maine. The brand claims to provide customers with lobsters that are raised with antibiotics, or hormones, wild-caught, guaranteed alive, and sustainably harvested in Maine. You will find the most genuine live lobsters of any size here.
Maine Lobster Now pays close attention to the shipment to ensure that the products reach the buyers in the best possible conditions. They charge extra expenses for shipping protection and insulated packing to guarantee that all lobsters arrive alive. Because seafood loses quality and deteriorates quickly in hot temperatures, it makes sense to charge customers these costs for safe storage.
All the extra fees are added to the checkout in the Cart Subtotal section. They will be calculated with the total order without any hidden fees. By paying an additional fee, customers can rest assured about live, fresh lobsters for a delightsome and succulent dish.
Example #2: Stiluce Store offers shipping insurance
Stiluce is a brand that has been operating and working in the world of residential, commercial, and industrial lighting for over 40 years. Stiluce-Store.it was established in 2010 with a passion for the world of light as the most important retail eCommerce of the brand.
As fragile items are always tough to protect during a move, the store adds an additional fee for shipping insurance in order to guarantee a safe shipment for customers' items. Lamps, light bulbs, or any fragile items also have a special packing solution, so that the packages will be delivered with extra careful attention.
Example #3: Luccio Products Store includes VAT to the subtotal
Luccio Products is a trading name of Luccio Engineering Vof specializing in LPG parts for cars, campers, and caravans such as evaporators, injectors, LPG tanks, gas bottles, LPG filling, and other appliances. The store features products from a wide variety of brands such as Landi Renzo, Lovato, Erogas, and others.
Along with the product price and shipping cost, the store also includes VAT in the total of the order in the shopping cart.
Extra fee is also displayed on the checkout page. Particularly, customers can see their cart total when including and excluding VAT in the order overview section. This enables customers to review the price before placing an order with all the fees available. A transparent and straightforward process through which an extra fee is added to the product price is good to build customer trust, leading to a successful checkout.
Example #4: Specialty Cases adds order fees in the shopping cart
Specialty Cases provides the most innovative designs for different types of cases. It's dedicated to the relevant solutions for the diverse needs of many companies. The Specialty Cases' online store offers the best service and quick delivery for all customers with the demands for all products such as multiple shipping cases, computers, and server cases.
At the shopping cart, when customers buy an item whose price is less than $100, small order fees will be added to their order automatically. These additional fees are calculated into the order total right on the shopping cart. In this way, the store can encourage customers to purchase more not to pay an extra fee.
Small order fees applying to orders less than $100 are also displayed in the checkout's order summary.
Benefits of Extra Fee for Magento 2 stores
A transparent and clear extra fee policy for customers
It's critical to reveal additional fees right after customers add products to their carts. The hidden fees may make them frustrated and lead to the bundle of abandoned carts.
While a transparent fee calculation will encourage customers to make payments and complete the checkout with satisfaction. It can increase customer purchase volume because the only way not to pay an additional fee is to buy more to pass the conditional order value.
Add different kinds of extra fees
With Magento 2 Extra Fee, you can add multiple additional fees to the orders, such as shipping protection, shipping insurance, order fees, and more. It depends on the product characteristics, the complexity of the packaging, and the delivery that determines the fees to apply to the orders or specific products.
Two places to display extra fees
Customers will see additional fees in both the shopping cart and checkout pages after adding things to their cart. All extra costs will be included in the cart total and calculated in the total order value based on the conditions that the merchant set up previously.
As a result, customers can easily keep track of their order total from the shopping basket to the checkout. Customers will have a more convenient buying experience because there are no hidden fees and the extra fee consistency.
Final words
It's vital to charge extra fees in your store if you're running a small business or selling unique products like fragile items. Increasing the size of a customer's cart can be a beneficial approach. To develop a simple workflow for your Magento 2 store's additional fees, all you need is a Magento 2 Extra Fee extension. You'll be able to easily set up and manage the process of adding an extra fee to the purchase and how the order is handled later.
---
---
Jade is a content creator, book lover, and a hodophile. She loves to learn skills and practical knowledge to excel at marketing, especially content marketing.
Subscribe
Stay in the know
Get special offers on the latest news from Mageplaza.
Earn $10 in reward now!