Mageplaza Customer Attributes - 7+ Case Studies on Actual Magento 2 Stores
Mageplaza Customer Attributes - 7+ Case Studies on Actual Magento 2 Stores
To optimize customer experience and boost sales, it is important to acquire as much information as you can. However, the default Magento only allows you to include limited customer attributes, which refrains you from understanding your target customers.
Mageplaza Customer Attributes extension focuses on giving you the most options to customize your customer registration form. Any data can be collected, analyzed, and tracked with ease. As the application may vary, you may feel confused where and how to use this module. If that is the case, let's take a look at how the following merchants are doing.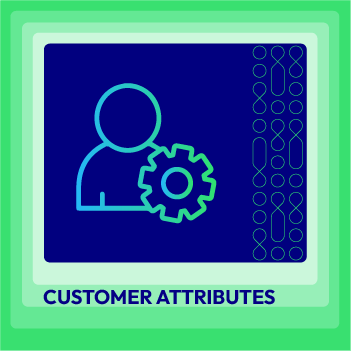 Customer Attributes for Magento 2
Enrich client data sources for better customer understanding and segmentation
Learn more
Table of Contents
What makes Customer Attributes by Mageplaza right for your store?
Customer Attributes module for Magento 2 surely will persuade you by its outstanding features:
Create unlimited customer attributes
Allow 11 types of customer attribute input such as text, date, yes/no, dropdown, multiple select, file attachment, etc.
Allow both-side editing
Set input validation for attributes
Manage customer information fields via grids
Export attribute data
Work well with Mageplaza One Page Checkout extension
So how do stores apply this module to their stores? Scroll down to see the most popular applications.
Where do actual stores use the Mageplaza Customer Attributes module?
Date
One of the most common uses of the custom registration fields is in creating Date type questions. This could be applied to fields such as Date of birth, Delivery date, or any other date-related data. Since the date format may be different according to countries and the way each business operates, it will be hard to come up with a standard and make sure that customers follow it. Therefore, Mageplaza Customer Attributes extension offers a calendar so that customers can enter the information quickly and the format will correctly be filled in.
Sava
Sava brings high quality cannabis to the customers with the belief that every need needs to be fulfilled. It always places customers' real life needs as their top priority, so 1-on-1 support is offered.
Its Customer Registration Form allows shoppers to enter Date of Birth one by one. Each attribute, from Year, Month, to Date will be shown so that the selection process can be conducted conveniently.
Just Rip It
SJust Rip It brings a new way of enjoying your sports, as now customers can collect sealed hobby packs. A random spot potential is given for every card in the randomized packs. Once they pull a Hall of Famer, the card will be shipped right away to them.
When customers want to register a new account, a popup window will be displayed. Here they have to fill in essential information, including their Date of Birth to get a birthday gift, which is just optional, but who doesn't love a gift? To do this, they can select their birthday in the calendar, which is super quick and easy, and there is no worry about wrong format.
SkPro
SKPro was created in 2007 in order to supply cosmetics products, accessories, as well as furniture for hairdressers and beauty salons. The business also distributes ANUBIS professional cosmetics products and gel nails from Beauty Nails.
Its customer registration form includes a Date of Birth section for account holders. In order to fill in the details quickly, they can select the date in a provided Calendar.
Find out How to Add Date of Birth in Magento 2
Dropdown question
This could be used in surveys or as extra questions in customers' registration forms. It provides data for online stores, and helps with quick analysis and classification later, thanks to the ready-made choices.
CJ WildBird Foods
CJ WildBird Foods is a British bird seeds provider founded in 1987 by Chris Whittles. The brand researched and came up with a wide range of wild bird food over the years. It actually is one of the first brands that offers well-known seeds today, such as Black Sunflower Seeds or Sunflower Hearts. Now, apart from the main market in the United Kingdom, it also expands the business to 9 other European countries.
On its Create account page, Bird Food places the dropdown question for both compulsory and optional requirements. The 'Title' section is compulsory, where they choose how they want to be called, while the question 'How do you know about us' is optional, where they are asked to answer a survey question.
Address
Like dates, address is also a confusing factor, as different countries have different ways of locating their customers' addresses. Some countries require state information, postal code or zip code. But these are not available in other countries. That is why online stores need to consider those differences and adjust their customer form accordingly.
Sava
In the Address section, Sava's customers only need to type a few characters of their address, then there will be the suggested locations results. This feature helps customers to enter more concise information thanks to the Google Maps support. Not only can shoppers submit the details conveniently, but online stores are also able to process the orders without errors.
CJ WildBird Foods
CJ WildBird Foods' checkout page gives customers 2 options when it comes to address filling in. They can either type key words in the box then choose the correct suggestion, or enter it manually. In case they choose the second option, the following screen will appear:
Email
If you want to make sure all information is inputted correctly, you have to set validation for the data. Thanks to Mageplaza Customer Attributes, you can set the validation easily, so that if customers do not obey, there will be a notice.
CJ WildBird Foods
In the following screenshot, you can see that when an incorrect form of email is entered, there will be a message stating that they need to enter a valid email address, together with an example. In this way, visitors can be well informed and double check the data they put in.
File upload
In some cases, you will need a document as a proof or a way to get sufficient information without asking customers to write down too much. Hence, file attachments are a useful approach.
Baro GmbH
Baro GmbH is a tire wholesaler which is based in Hamburg, Germany. It works closely with manufacturers such as KAMA, Cordiant, Linglong, and more to offer products for all levels of needs with best prices.
As a business-to-business wholesaler, the brand's Create account page requires much unique information. For instance, apart from basic information like customers' name and contact address, it also needs to verify buyers' identity with Tax number, IBAN number, SWIFT BIC, and the business registration document. Hence, the file upload feature is a helpful usage.
SKPro
In the additional information part, under the drop down option of Client Type (Private or Professional), there is a space to attach files as proof.
Text Area
Among data types, text areas can be applied in various ways. It can be utilized for details that require much space, or for optional data entry.
Adacor
Adacor, which was founded in 2010, has worked with over 70 manufacturers to offer kitchen and dining equipment for hotels, restaurants, schools, offices, etc. The warehouse is located in Kołobrzeg, Poland, and ships goods across the country.
At the checkout step, Adacor lets its customers fill in details such as the personal information and delivery address. Besides, it also leaves extra space for customers' notes. This tactic helps to create a smoother communication between the customer and the brand.
Tech and House
Tech and House, located in Panama City, is an electronics, kitchen appliances, and home entertainment equipment retailer and wholesaler. It establishes a service center network all over the country to deliver and install products effectively.
Another application of text fields is adding comments. Tech and House enables this attribute in the Shipping methods section. By using this feature, customers can let the brand know about their requests to simplify the delivery process. Because the appliances are large and need special handling, the brand will definitely benefit from this note.
Single Select with Image
In some cases, pictures speak louder than words. Including images to options can attract better attention, illustrate exactly and encourage customers to make quick decisions.
Tech and House
In the payment method options, customers are asked to select a type of payment. To explain better, the company also includes the logo of 'Yappy', together with a link to the description of that method. Thanks to it, customers can quickly identify and make decisions.
Discover Custom Form extension by Mageplaza
Benefits of Customer Attributes module usage
Process orders quickly without errors with data such as delivery address or dates
Generate personalized experience for customers by using extra acquired information
Create effective marketing campaigns based on survey questions
Illustrate options better using engaging images
Acquire sufficient data through the file attachment
Reduce irrelevant information thanks to the input data validation
Manage customer accounts timely via grids and both-side editing
Analyze data better via customer attribute reports
Tips on how to optimize Custom Registration Fields
Select necessary information to ask only: Do not go overboard with this, because too much information requirement could make customers leave your site without completing the activity.
Use the most convenient data type: It simplifies admins' workload and also enhances customer satisfaction. For example, to avoid customers having to write too long, include a few options with drop-down menus, and then include optional spaces to write other comments.
Be flexible by combining question types: Sometimes one or two types of questions are boring and do not show all your requirements. Hence, try mixing different types, such as multiple choice questions with dropdown options; yes/no and single selection with images, etc.
Enhance the checkout experience: Use it together with our One Step Checkout module for better results.
The bottom line
Customer Attributes by Mageplaza is a flexible tool for your store, which can be used in different places, from registration step, surveys, billing information, to checkout page. With this solution you can manage your orders and customers better, as well as prepare suitable future development strategies. To utilize this module, you need to recognize your needs and combine essential information requirements flexibly. Hopefully seeing what other actual stores are doing can give you more ideas to apply to your own business. Any questions or ideas are welcome, so please feel free to contact us.
---
---
Harper is a content creator by day, and a coffee lover by night. She loves exploring the world of content and uses her interesting findings, experiences and passions to give readers what they are looking for. Her ultimate hobby is travelling, which helps her learn and grow.
Subscribe
Stay in the know
Get special offers on the latest news from Mageplaza.
Earn $10 in reward now!