Mageplaza AJAX Cart & Quick View - 4 Case Studies on Actual Magento 2 Stores
Mageplaza AJAX Cart & Quick View - 4 Case Studies on Actual Magento 2 Stores
Have you ever left a website because it did not load quickly enough? If yes, you're not alone. 70% of people consider loading speed of a page affects their purchase willingness (Unbounce), and if the website speed is delayed two seconds, the bounce rates increase by 103% (Akamai). Speed does matter in today's e-commerce world, that is why Magento businesses need useful tools to help them increase site performance and reduce bounce rate.
Because the default Magento 2 does not support businesses in doing this, Mageplaza AJAX Cart and Quick View for Magento 2 will take your business performance and user experience to the next level. Let's take a look at how great performance being done by online merchants using our module: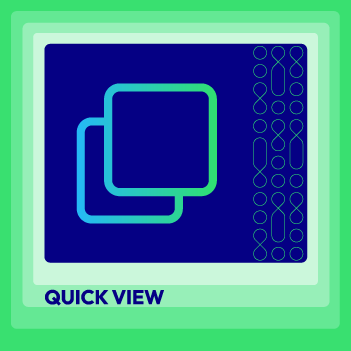 Allow customers to view product information and add to the cart quickly without leaving the page
Check it out!
Table of Contents
How is AJAX technology used in AJAX Cart and Quick View extension?
AJAX technology is the advanced technology which helps the website to load selected components, not the whole page. Therefore, it enhances customers' shopping experience by automatically making actions go through without reloading the page. This technique has been applied to Mageplaza AJAX Cart extension with the following outstanding features:
Provide Quick View option with popup
Enable Add to Cart and Add to Wishlist/Add to Compare
Allow popup customization in terms of content, design and animation
Allow customers to edit carts in popup
How AJAX Cart and Quick View works on frontend of actual Magento 2 stores
Case study 1: Portmeirion and its Quick View popup usage
Portmeirion's background
Portmeirion was established in 1960 by Susan Williams-Ellis, a pottery designer and Euan Cooper-Willis, her husband. Over the years, Portmeirion has claimed its place of being a trendsetter in creating classic but striking pottery design. Its products range from dinner sets, drinkware, glassware to placemats and other accessories.
Quick View on Portmeirion
Portmeirion's Quick View function lets its customers preview the products in a popup without any navigation. The popup with bigger product images and other information will be displayed with Move from Top animation. When they feel like they need to look for more details or add that item to their bag, they can choose the relative options. Otherwise, they can close the popup and stay at the current page.
This Quick View feature helps customers have a clearer view of products while not being distracted by a newly opened tab or window. Because they can easily close the popup and stay where they are, they will be more likely to be focused to proceed to pay and even purchase more than they intend to at first.
Read more about tips to boost cart conversion rates
Case study 2: Add to Cart feature on KnifeCenter's store front
KnifeCenter's background
The KnifeCenter's journey began in 1995, along with the development of the Internet. Hence, the company has become the first and the greatest resources when it comes to cutlery products. KnifeCenter is a wonderful example of a brand that focuses on creating personalized e-commerce experiences for customers.
Add to Cart feature on KnifeCenter's store front
Mageplaza AJAX Cart extension enables stores to customize popups as they wish. Therefore, KnifeCenter uses this feature to provide customers with as much information as they can. Via the popup, customers can see their Reward Points, the Subtotal and even Enter the Zip Code to calculate shipping fees.
This may seem normal but actually it actually helps set the store apart. The information in the popup shows personalized details of customers like their shipping fees and notices about their spending threshold or reward points which encourage them to spend more.
Case study 3: How Add to Wishlist feature appears on Wax Lyrical store
Wax Lyrical's background
Being one of the Portmeirion Group's brands, Wax Lyrical store is a candle and fragrance company based in Cumbria, the United Kingdom. It has such a long heritage from 1980, marking its 41st birthday this year.
How Add to Wishlist feature appears on Wax Lyrical store
Entering the product page, customers can see the 'Add to Wishlist' option if they want to consider buying later. Once customers click onto 'Add to Wishlist', AJAX Cart immediately shows a message stating that the product has been added to the Wishlist. And if they want more details, they can click on 'here' link, otherwise, they will not be redirected.
Customers are not always ready to purchase an item, but they may do so after some time. Hence, online stores should give them alternative choices so that they can consider later. Moreover, wishlists show your customers' thinking and enable you to prepare your stocks and create future strategies to urge them to spend.
Read more about how AJAX Cart can help your store
Case study 4: Change cart attributes on Spode's store front
Spode's background
Another member of the Portmeirion Group is Spode. The company specializes in special homeware design, with over 250 years in business. Starting with just a showroom and shop in London, until now, it still designed and produced premium quality ceramic collections with pioneering spirit.
How cart attributes are changed on Spode's store front
Spode always makes sure that customer experiences are dedicatedly taken care of, even online. When customers add an item to the bag, a pop-up will appear in the Newspaper style, so they can easily click 'View your bag' or 'Go to secure checkout' and are not redirected to another page.
After adding the items to the cart, in case shoppers want to change the number of items, or delete it, they can do it with ease right at the popup.
This feature helps save time and bring a smooth purchasing process where shoppers can do necessary actions within a popup. With such a great experience they tend to make quicker and bolder purchase decisions.
The importance of Mageplaza AJAX Cart and Quick View extension
Using Mageplaza AJAX Cart and Quick View extension, Magento businesses can:
Increase conversion rates by stopping the unnecessary navigation during purchase process thanks to Quick View and Add to Cart features
Enhance customer experience with an engaging frontend including customized popup design and cart editing popup
Prepare stock plans and better marketing strategies thanks to customers Wishlists
Purchase AJAX Cart and Quick View now
The bottom line
While accessing a guidelines webpage is visitors' obligation, entering an e-commerce website is their choice. That is why they will not spend too much time waiting for your slow loading website, and instead go to another merchant. Improving your site performance is the key to increase conversion rates and create better customer experience. Dig in and we cannot wait to hear comments and questions from you! Don't hesitate to contact us if you need further support.
---
---
Harper is a content creator by day, and a coffee lover by night. She loves exploring the world of content and uses her interesting findings, experiences and passions to give readers what they are looking for. Her ultimate hobby is travelling, which helps her learn and grow.
Subscribe
Stay in the know
Get special offers on the latest news from Mageplaza.
Earn $10 in reward now!