Mageplaza Abandoned Cart Email - 5 Case Studies on Actual Magento 2 Stores
Mageplaza Abandoned Cart Email - 5 Case Studies on Actual Magento 2 Stores
Customers may take interest in your products but then abandon the cart in the end due to different reasons. In fact, SaleCycle states that the average cart abandonment rate for all sectors is 81.08%, with the Travel sector and Fashion industry being the highest with the rate of 87.08% and 84.43% respectively. So what can you do to persuade them to come back and finalize the checkout? The easiest way to solve this problem is sending them abandoned cart emails to remind them of it, and offer extra deals and essential information for higher conversion.
Mageplaza Abandoned Cart Email extension is a wonderful tool for you to convert those abandoned orders into actual sales. What exactly are stores doing to achieve this? Let's discover through today's blog post!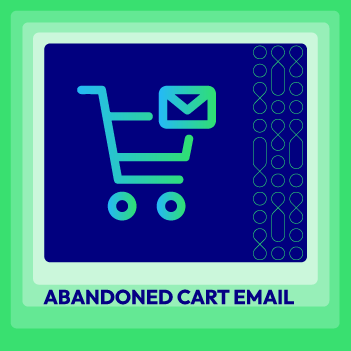 Abandoned Cart Email for Magento 2
Solutions to abandoned carts issue, helping online businesses boost sales and enhance conversion rates
Check it out!
Table of Contents
Why do customers leave their carts?
To actively seek solutions for the dropped-out carts situation, you have to find out the reasons why your shoppers do it. According to a Baymard report, there are reasons as follows that make people hesitant to finish their checkout:
55% of customers say they tend to leave their carts because of hidden fees such as shipping fee or tax.
35% of orders are dropped due to registration requirements when buyers are not willing to do that.
27% of customers will discontinue their purchases due to a complex checkout process. It is highly recommended that you use our One Step Checkout module for a simpler but more efficient checkout page.
80% is the rate of cart abandonment when customers are not reassured about the return policy.
Slow loading speed is reported to increase the abandonment rate by 75%. Thanks to Mageplaza AJAX Cart extension, this shouldn't be your problem anymore.
Other reasons such as slow delivery, lack of trust, or inconvenient payment options
First, you should take tests and surveys to figure out your store's problems. Then, scroll down to see what practical solutions you can make.
Read more about Abandoned Cart Email
How do Magento 2 stores use Abandoned Cart Email in reality?
Case study 1: Althea gives customers various coming-back options
Althea, with the name inspired by Korean's national flower, is a destination for all Korean beauty product lovers all over the world. Customers can find Korean brands' latest items and also Althea-exclusive products, which are shipped to more than 200 countries. This e-commerce merchant always tries to excel in their product quality, as well as provide the most customized purchase experience for their customers.
When buyers discontinue the purchase process, an email stating that those items are selling quickly will be sent to their inboxes. The brand includes two options: coming back directly to the shopping cart, or getting to the store's website. This is a wise strategy, because obviously it makes customers feel like they have more choices, and both options can lead to extra sales.
Case study 2: Obeezi offers exclusive discount code via email chain
Obeezi, created in 2014, is known as an online shopping mall in Nigeria. It proudly provides different categories, from clothing, shoes, to watches and other accessories, all with authenticity and great price. It operates under the vision of 'Right Mall, Right Price'.
When customers abandon their carts, Obeezi will send an email to remind them of that together with a deal offer. The email title 'Sweet 10% Discount from Obeezi Fashion Mall' surely captivates readers' attention. In the email's content, a coupon code is automatically generated and displayed in bold, so that shoppers can easily copy and paste in their checkout. A 'Your cart here' button is also included to provide better navigation.
After a few hours, if there is no effort to complete the cart, another email is sent. This time, another subject is used: 'Oh. Is this your cart in Obeezi Fashion Mall', which is a friendlier approach when this is the second time interacting with the receiver. And once again the brand will remind the shopper about the coupon code and its expiration date.
Case study 3: Controller Modz builds trusts via customers' reviews
Controller Modz customizes the modded controller as customers' requests. Every detail is taken into account, so that customers can receive a controller with unique design. The brand suggests pre-built controllers for shoppers to change several details as they wish, or allows them to build a completely new module on their own.
To reduce cart abandonment rates, Controller Modz sends automatic notifications to customers when they do not finish the checkout step. The email with the subject 'Don't forget - your order is still incomplete!' is straightforward and well delivers the key message. In the email body, it starts with a friendly reminder: 'Hi customer_name! Still thinking it over?' to get on the same page with them. After that, shoppers can see the call-to-action 'Finish Checkout' button which will guide them to the left cart.
Besides, at the foot of the email, it also offers a chance of winning gift cards by posting the controller photo on social media platforms. This approach gives buyers another motivation to make purchase decisions.
The second email persuades customers to come back by showing the latest reviews. In case this is the first time they shop at your store, the tactic can build their trust and give them confidence to purchase.
Case study 4: Hilhim persuades customers by showing stores' difference
Hilhim focuses on sustainability by cooperating with communities, suppliers and factories that share the same values. Its products include home furniture for different places, for instance, living rooms, bathrooms, kitchens, study rooms, etc. All of them are made of sustainable resources, in order to create beautifully-designed and functional furniture pieces.
In their emails sent in case customers discontinue their checkout, the brand includes essential information of the products, as well as a good navigation to lead them back to the checkout page. Besides, to enhance shoppers' trust, it emphasizes the business values through the short and engaging introduction at the bottom of the page.
Case study 5: Life Pharmacy allows cart editing easily via Abandoned Cart Email
Since 1996, Life Pharmacy started as a retail pharmacy group with only one store, and till now, there are over 200 outlets throughout the United Arab Emirates. Its product lines range from medicines, vitamin supplements, skin care products, cosmetics, to other healthcare equipment. The online shop always tries to deliver the best experience for its customers, including quick delivery, great prices, and 24/7 customer service.
In its email, the brand recalls the purchase intention via the subject line, which includes both the store's name and the main message. Reading this title helps customers quickly understand what is going on and usually decides to open it. Also, the online retailer uses a clear call to action at the top of the email: 'Place your order!!!'. Apart from the 'Checkout Now' option, receivers can also click on the 'Edit' or 'Remove Item' to make changes for the cart, which ensures a smooth experience.
Why can sending emails convert cart abandonment rate?
Save money: While retargeting advertisements may work, this approach saves more and actually converts higher.
Save time: Configuring once and all actions are taken automatically so that you do not have to waste time manually sending each customer.
Deliver more messages: Messages on online advertisements should be general and short to save money and space. Meanwhile, the email is a chance for you to deliver personalized and longer messages.
Retain customers better: Create better relationships with them when encouraging engagement via loyalty programs, special offers, or social media communities.
Enable regular status tracking: All actions are recorded and can be tracked via charts and detailed reports in the backend.
Exclusive features of Mageplaza Abandoned Cart Email extension
5 ready-made email templates
Email chain configuration: sending time, sender, templates
Auto-generated coupon codes
Email logs: track email status
Personalized emails: include customers' names, product names, product details, etc.
Shopping Behaviour Report: what customers were doing before abandoning the cart
Abandoned Product Report: which products are abandoned and their attributes
Cart Board: Sort out orders into 4 categories: Real Time, Abandoned, Recoverable and Converted
Google Analytics
SMTP
Tips for Magento 2 stores to create a successful Abandoned Cart Email
Use a sounding title: Clear and curious title will attract customers and increase opening rate
Remind customers of the products they left: Don't be general. Make the email as personalized as possible, as well as give brief information of the products such as name, attributes, quality and price, even including images to help them remember quickly
Include promo code or exclusive offers: Give customers extra motivation to make instant purchases
Give information about the store or policy: Ensure shoppers about the quality of the service, and the policy that they should know about
Display big buttons that direct to the cart or the website: This helps customers to notice immediately and navigate easily
Set a suitable time frame to send each email: If you are impatient, it may be considered as a disturbance, but if you wait too long, customers may forget about the purchase intention or lose interest.
Make sure the email works well on mobile devices: Today mobile usage has become popular, that is why using mobile-responsive email is vital.
Test and track email chains: Frequent test and tracking creates effective changes.
Explore Abandoned Cart Email Strategies
The bottom line
Even though converting cart abandonment into sales requires different site optimization and business strategies, using Abandoned Cart Email by Mageplaza will be an easy and effective solution that every Magento 2 store should try. Depending on what the problems are, online merchants should include suitable information in the emails to create a stronger motivation. I hope that these case studies have given you more insight into how to optimize your emails. Share with us your concerns and outstanding results! We are always here to hear from you.
Another Cart Abandonment solution: One Step Checkout extension
---
---
Harper is a content creator by day, and a coffee lover by night. She loves exploring the world of content and uses her interesting findings, experiences and passions to give readers what they are looking for. Her ultimate hobby is travelling, which helps her learn and grow.
Subscribe
Stay in the know
Get special offers on the latest news from Mageplaza.
Earn $10 in reward now!