Top 17+ Magento Development Agencies for hire
The Most Popular Extension Builder for

Magento 2
With a big catalog of 224+ extensions for your online store
Magento is one of the top eCommerce frameworks for a reason. Just take a look at the statistics, according to BuiltWith, 777,788 websites are using Magento ecommerce platform. With such massive popularity, many developers and development agencies have adopted the Magento platform.
For this reason, it is really important to find the right Magento partner for your eCommerce store project. So scroll down for a list of top Magento web development agencies that are guaranteed to provide you with highly interactive and seamless solutions in addition to the excellent support.
1. Mageplaza
With nearly a decade of experience in Magento and E-commerce, Mageplaza can help make your dream store come true. The company has a number of highly qualified and experienced IT professionals who can deliver effective solutions and consulting services across diverse business needs.
Here are some of the benefits of working with Mageplaza:
High-quality code development. The code is always controlled and reviewed for the best quality. Their developers and QA team conduct prior releases in testing environments to ensure a smooth process and experience for both store owners and customers.

Unique custom functionalities. Mageplaza understands that each business is unique. They'll help your website stand out from the crowd with differentiated features.

Guaranteed time range. Mageplaza experts always stick to the projected timeline. Having deadlines and meeting them is an effective way to ensure they achieve your long and short-term goals.

Transparent communication. You can monitor the whole development process by communicating with developers and project managers through Slack, Google Meet, or any channel that works for you.

Cost-effective model. By working with Mageplaza, you can save a huge amount on hiring and training employees. Mageplaza offers flexible pricing plans, so you can pick the one that matches your budget.

Continuous maintenance. Mageplaza offers free-month support after the development process to make sure that you're completely satisfied with the result.
Services:
2. Vaimo
Vaimo is a worldwide respected expert in digital commerce on the Magento and Adobe Commerce Cloud platforms. As a full-service omnichannel agency, they deliver strategy, design, development and managed services to brands, retailers, and manufacturers all over the world.
Vaimo has more than 10 years of experience integrating Magento with many different best-of-breed businesses and platforms to provide your customers with compelling purchasing experiences and improve your internal work processes. Their experience includes more than 400 tailor-made commerce solutions for online stores launched all over the world.
Services:
Strategy & Consulting
Optimization programs
UX & Solution design
Web shops and mobile apps development
Cloud hosting
Support & SLA services
3. Corra
Corra is the global digital agency that lifestyle brands trust to accelerate their growth. They deliver complex digital solutions to leading B2C and B2B retailers. For more than 15 years with 7 offices around the world and headquarters in New York, Los Angeles, and London, they've been committed to delivering exceptional customer experiences.
They invested in the relationship with Magento in order to be your strategic guide, provide the highest quality of work, and guarantee the long-term success of your ecommerce business. And as a result, they received Magento accolades four consecutive Partner Excellence Awards, 2016 Omnichannel Partner of the Year, and 2018 Commercial Partner of the Year - Americas.
Services:
CX Design
Conversion rate optimization
Solution design & Architecture
Consulting
Support & Maintenance
4. Gorilla Group
Gorilla Group, a Wunderman Thompson Company, is a Magento Global Elite Solutions Partner built to help brands navigate the digital economy. As the Commerce Experience Agency, Gorilla partners with B2B and B2C brands to deliver measurable outcomes and accelerate digital transformation. With over 400 employees across North America and Europe, Gorilla is a Smarter Species of Commerce.
Services:
Strategy & Intelligence
Experience design
Technology enablement
Support & Growth Acceleration
5. Elogic
Elogic is a certified Magento development agency. They develop websites for B2C and B2B e-commerce companies, wholesalers, and marketplace owners using both Magento Open Source and Magento Commerce Cloud platforms. Elogic has large expertise in fashion, luxury, and consumer goods industries.
Most of them are located in the US but Elogic also has a large number of customers from the UK, the Netherlands, Switzerland, and Italy. The company has built eCommerce experiences, exclusively on Magento, for many brands, such as Dampfi, Millennium, Mount-It, Amsale, Marimekko, DiggEcard, TurcomUSA, Bauwerk Colour and Watches of Mayfair.
Services:
Consulting
Ecommerce website design
Magento custom extension development
Re-platforming to Magento
Magento support and maintenance
Ecommerce store audit
Magento 2 migration
Magento store development
6. eWave
eWave is an independent global agency with commerce at its core. As a full-service agency, eWave is driven by an international team of eCommerce Consultants, Software Engineers, Solution Architects, Business Analysts, Project Managers, and UI/UX specialists. Moreover, with offices in Sydney, Melbourne, Singapore, Hong Kong, Belarus, Ukraine, and China, eWave combines global brand experience with local market knowledge to deliver complex commerce implementations at speed and scale, while supporting clients in their growth around the clock.
Services:
Consulting
Customer Research
Business case analysis
Service design
UX/UI design
Platform integration
7. Redbox
Redbox is a global digital commerce and creative design consultancy. The company builds exceptional eCommerce experiences, exclusively on Magento, for many well-known B2B and B2C brands, including Nespresso, Sephora, Universal Music Group, Paperchase, Nestle, The Folio Society, Bucherer, Chapel Down, AXA and Screwfix. With offices in London, New York, Los Angeles, Modena, Dubai, Mauritius, Cape Town, Sydney and Auckland, they draw on expansive global and local expertise to deliver high-performing digital commerce solutions that enhance the customer lifetime value.
Services:
Strategy
Hosting
UX & Design
Development
System integrations
Platform audits
Support
8. Blue Acorn iCi
Blue Acorn iCi is the leading digital customer experience company that solves problems and delivers results. The first company of its kind to pioneer what's possible through the convergence of analytics, digital commerce, customer experience, and Direct-to-Consumer (DTC) services. They've helped legacy brands and digital natives alike along their journey, including Le Creuset, Casper, Food Lion, Peter Thomas Roth, Charter Communications, Dollar General, Ticketmaster, Panera Bread, and Gerber.
Services:
Strategy
UX & UI Design
Platform development
Custom integrations
Support
9. Guidance
Guidance is a customer-centric commerce service provider dedicated to growth-oriented mid-market and enterprise branded manufacturers and merchants in both B2C and B2B with industry-leading practices in multichannel retail strategies, mobile, customer experience, innovative design, and complex system integration. Brands such as Foot Locker, Johnny Was, Robert Graham, TOMS Shoes and others, have engaged Guidance to build hundreds of world-class, omnichannel solutions that enhance customer experience and increase business performance.
Services:
Strategy
UX & IA Design
Visual design
Optimization
Acceleration solutions
Support
10. Mediotype
Mediotype is a full-service Magento development agency specializing in complex integrations and best-in-class service. The company offers strategic planning, enterprise resource planning, client research management, integration, data-point communications between frontend and backend systems and other services, enabling companies to fulfill their e-commerce needs. Deep engineering expertise and a relentless focus on results have driven success for its clients.
Services:
Digital strategy
Re-platforming
Custom integrations
Custom development
Maintenance support
Looking for
Customization & Development Services?
8+ years of experiences in e-commerce & Magento has prepared us for any challenges, so that we can lead you to your success.
Get free consultant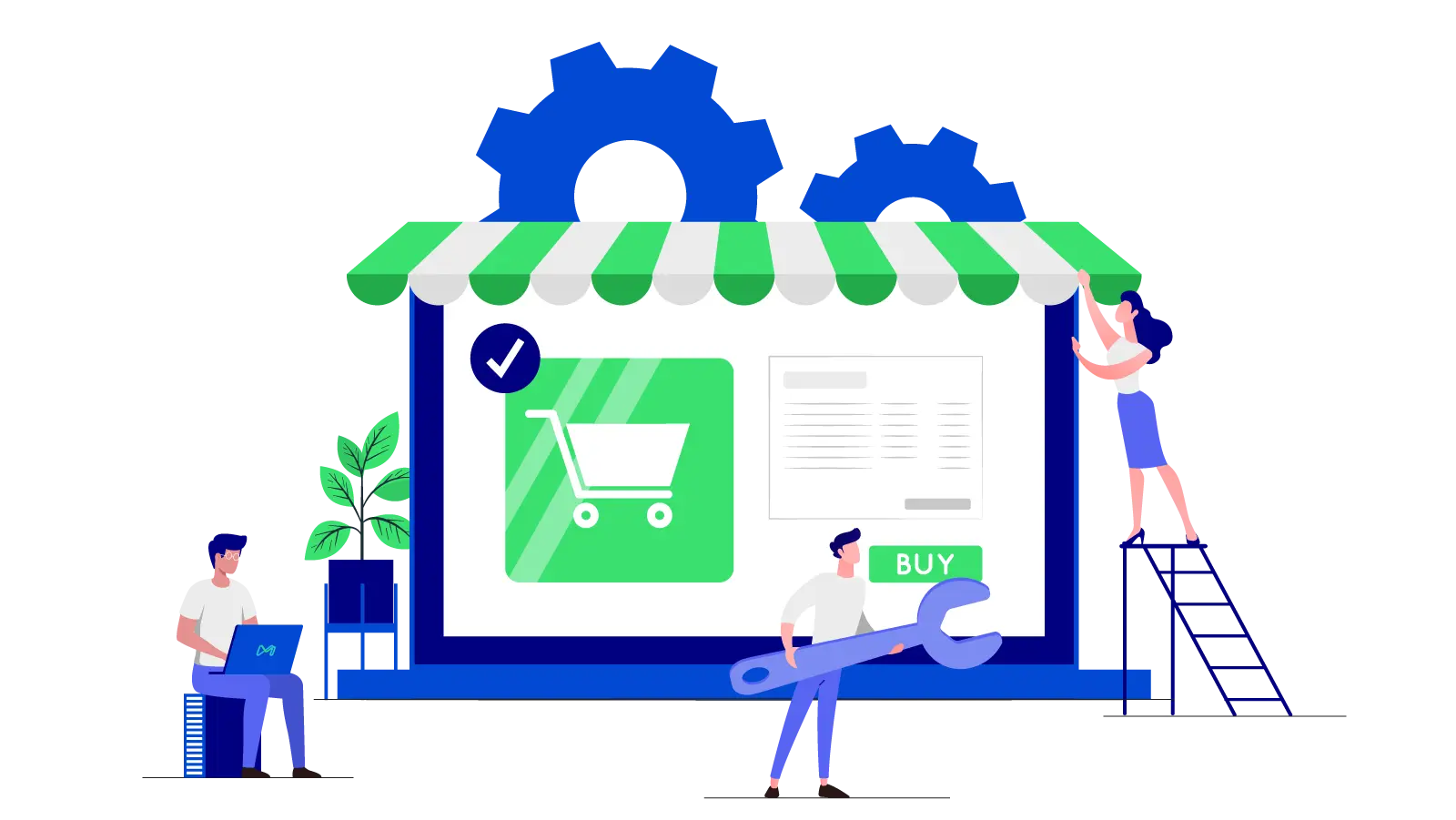 11. Classy Llama
Classy Llama is a values-based agency of digital commerce veterans passionate about helping merchants leverage technology to sustainably grow and build their business. They serve clients through digital commerce consulting, marketing, design, development, and support. With over 125 commerce sites and 400+ customizations and integrations under their belt, their team of commerce veterans has what it takes to create a great digital experience.
Services:
Ecommerce website development
Digital marketing
Shopping experience
Consulting
Support
12. iWeb
iWeb helps merchants create superior shopping experiences and streamline operations. As Magento Professional Solution Partners with over 100 Magento websites under their belts, iWeb knows how to transform your business. From B2C to B2B to hybrid B2C2B, they've got great experience working with clients of all sizes and from all sectors. They're an ISO 9001 and ISO 27001 accredited digital agency.
iWeb works with both Enterprise and SMB's and has a great variety of affordable solutions that offer high value to businesses of all sizes. Their Enterprise and SMB clients include Jaguar Land Rover, JCB, Zipvit Health Supplements, 247blinds, Bimuno, Raleigh Bikes, British Heart Foundation, Game Retail, Kilner Jars, Travis Perkins, Caterite Food Service, Tile Giant, Mountfield Mowers and many more.
Services:
User Experience
Agnostic design
Audits, Rescues and Migrations
Support & Maintenance
Cloud hosting
13. Trellis
Trellis is a Boston based provider of Magento web design, development, and integration services with a high-quality US Based staff. They focus on helping businesses to achieve complex logistics, great user experience, and smooth third-party integrations at an affordable price. They have worked over the past five years to deliver hundreds of successful projects to 100+ happy clients since their launch in 2012.
Services:
Digital strategy
Web design
Web development
Marketing
Integration
Hosting
14. TechDivision GmbH
TechDivision GmbH is a Magento Enterprise Partner, TYPO3 Association Gold Member, Neos CMS Long-Time Supporter, Adobe and Akeneo Partner, as well as Google Premier Partner and one of the leading agency for consulting, implementation and marketing of digitization projects. They are a young and dynamic team of more than 80 people, working in graphic design, web development, project management, and online marketing. For more than 17 years, they have worked with national and international customers such as Anita, Ritter-Sport, Ferrero, MEGGLE, and Eurotours.
Services:
Analysis & Consulting
Concept & Design
Project management
Web development
Online marketing
Content production
15. Something Digital
Something Digital is an award-winning, multi-disciplinary interactive agency specializing in eCommerce, website design, digital marketing, and user experience. They offer strategic, creative solutions that help businesses grow. Something Digital's reputation for expert execution, responsive customer service, and long-lasting client relationships has made them an agency of choice for both large and small companies.
Services:
UX & Design
Digital strategy
Magento 1 to 2 migration
Digital marketing services
16. netz98
netz98 is one of the biggest Magento Enterprise Solution Partner, Magento 2 Trained Partner, and Winner of several Magento Awards. As an agile Magento agency and the largest German Magento Enterprise Solution Partner, they raised the bar high by building sophisticated online stores for their customers in B2C and B2B. netz98 has more than 70 employees in five cities in Germany. Among their customers are LIEBHERR, Villeroy & Boch, Sto, SEAT and many more.
Services:
Consulting
Implementation
IT integration
Infrastructure & Hosting
17. MageAnts
MageAnts (the best thing about them is - they love what they do.), thus offering the expertise of professionals and skilled people of their large agency without demanding a large digit of charges. They have a range of client-handling experience in many verticals and industries, so consider transparency and communication as the pillars of their work in terms of the relationship. While working on any ecommerce project, they believe in the concept of starting with research, then design, and at last, development.
MageAnts is a service branch of Rock Technolabs, formed with the vision to be the world's leading Magento 2 extensions solutions partner by utilizing agile methodology in addition to best industry practices. Clients choose MageAnts for their client-centric approach, reliability & longevity, confidentiality, and exceptional quality. Their team comprises 50+ employees, including 7+ Magento certified developers, and got 85% positive reviews from their 500+ clients globally.
MageAnts saves thousands of dollars for online merchants with appropriate cutting-edge solutions; for MageAnts, their clients are their partners and employees like family (give them proper space to think, innovate, relax and work with enthusiasm.) They have the best team thus, they are delivering the same.
Services:
Magento Development Services
Magento Integration Services
Hyva Theme Integration
Payment Integration
Migration services
Upgrade Services
18. Rock Technolabs
Rock Technolabs is Adobe Bronze Solution Partner and industry-leading innovative Magento agency located in India.
Rock Technolabs work with a unique holistic and custom approach, continuously nurturing various industrial businesses with its super creative and advanced ecommerce techniques. Storing their roots deep down for the past 9+ years in the ecommerce agency by understanding the importance of creating brand names, voices, and identity for their clients. Their talented team is doing backbreaking work and is committed to always serve something unique.
A decade is going to pass in successfully serving numerous enterprises, and still, they are constantly walking on the way to contribute to the community and offer excellent customer service.
Services:
Magento Development Services
Magento Integration Services
Hyva Theme Integration
Payment Integration
Migration services
Upgrade Services
19. Exinent
Exinent is a US-based Magento development company that offers Magento eCommerce solutions to businesses of all sizes. They specialize in custom Magento development, upgrade, support, and maintenance services. With their team of certified developers, they strive to deliver innovative and reliable solutions that can help e-commerce businesses increase their revenue. In addition, Exinent has been in the eCommerce industry for over ten years and has served clients across various industries, including fashion, healthcare, and automotive.
Services:
Magento development
Magento support and maintenance
Magento site speed optimization
Checkout page optimization
PWA development
RELATED POSTS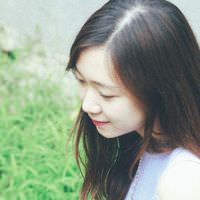 Rainy is a content creator at Mageplaza. As an ordinary customer, already had a special interest in online shopping, and up to now, has spent more than two years discovering online distribution channels as well as E-commerce platforms.
Website Support
& Maintenance Services
Make sure your store is not only in good shape but also thriving with a professional team yet at an affordable price.
Get Started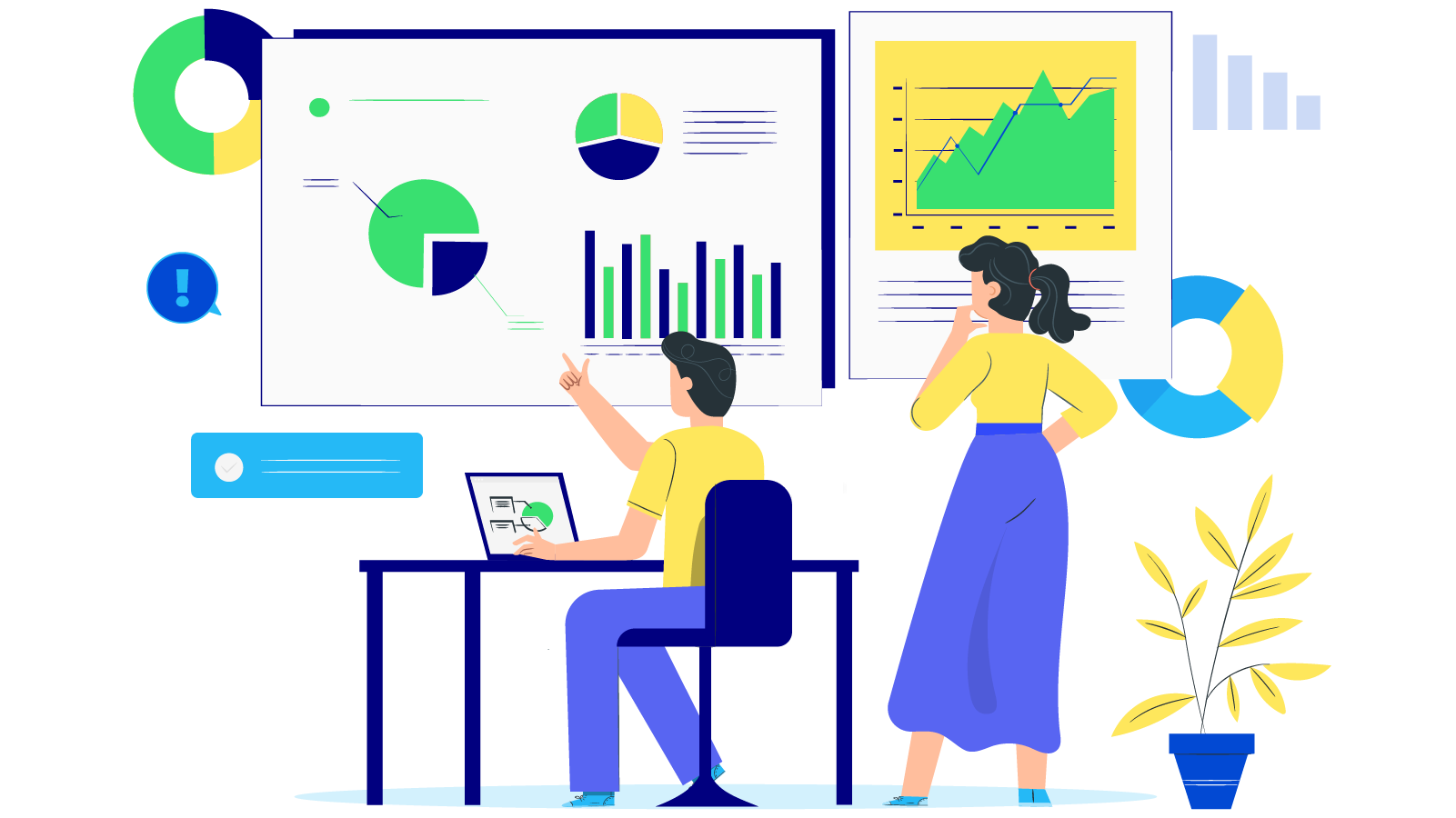 New Posts



Subscribe
Stay in the know
Get special offers on the latest news from Mageplaza.
Earn $10 in reward now!