15 Best Custom Magento Development Services in 2023
The Most Popular Extension Builder for

Magento 2
With a big catalog of 224+ extensions for your online store
According to information from Magento, there are currently more than 250,000 active e-commerce websites powered by Magento, which accounts for about 12% of the total online stores. This is seen as one of the key metrics proving that Magento is still the most popular e-commerce platform and a significant player in the e-commerce industry.
Magento attributes its success to the flexibility it offers online stores; however, using the platform can be challenging if you don't have the technical knowledge. Suppose you don't have the technical savvy to fully utilize the great features that Magento has to offer. In that case, choosing a Magento development company or service will be the right choice. All your great ideas will come true with the help of a team of leading experts in the Magento field.
In this topic, we have covered all 15 best custom Magento Development Services and Companies.
Let's get started right now!
Magento 2 Services
by Mageplaza
Explore a wide range of Magento 2 services that are tailored to your business needs!
Get Started
Table of Contents
Key factors you should consider choosing an eCommerce Development Company
Finding a reliable developer is not an easy task. However, if you know what you need to look for, you can be confident in your choice. Here are several main factors that you should consider when choosing a Magento development service.
Experience
This is probably the most vital factor when finding a Magento development company. You should look for a seasoned developer in the Magento field who has worked with various e-commerce businesses and proven their expertise through practical results. Alternatively, you can also directly ask the successful websites they have built in the past to get the most unbiased reviews.
Support
Don't be afraid to ask the Magento development company what kind of support you will receive during your website building process before making your choice. A significant development company will handle everything from start to finish, follow a clear timeline, and keep you updated every step of the way.
Think about what your business needs to be successful and find a developer who can fulfill those needs. In addition to providing development, several companies offer additional services such as SEO, marketing, security features, design, etc. Therefore, you should base on your needs to make the choice of the most suitable supplier.
Security
One of the most important factors of all is probably security. Because your website will handle essential issues like billing, customer information, etc. That's why you need to find a developer who has never had security issues in the past to make sure your website stays safe.
Currently, on the Magento market, there are also Security extensions released to ensure that important data on your website is always safe as well as to avoid risks from potential hackers.
Top 15 Best Custom Magento Development Services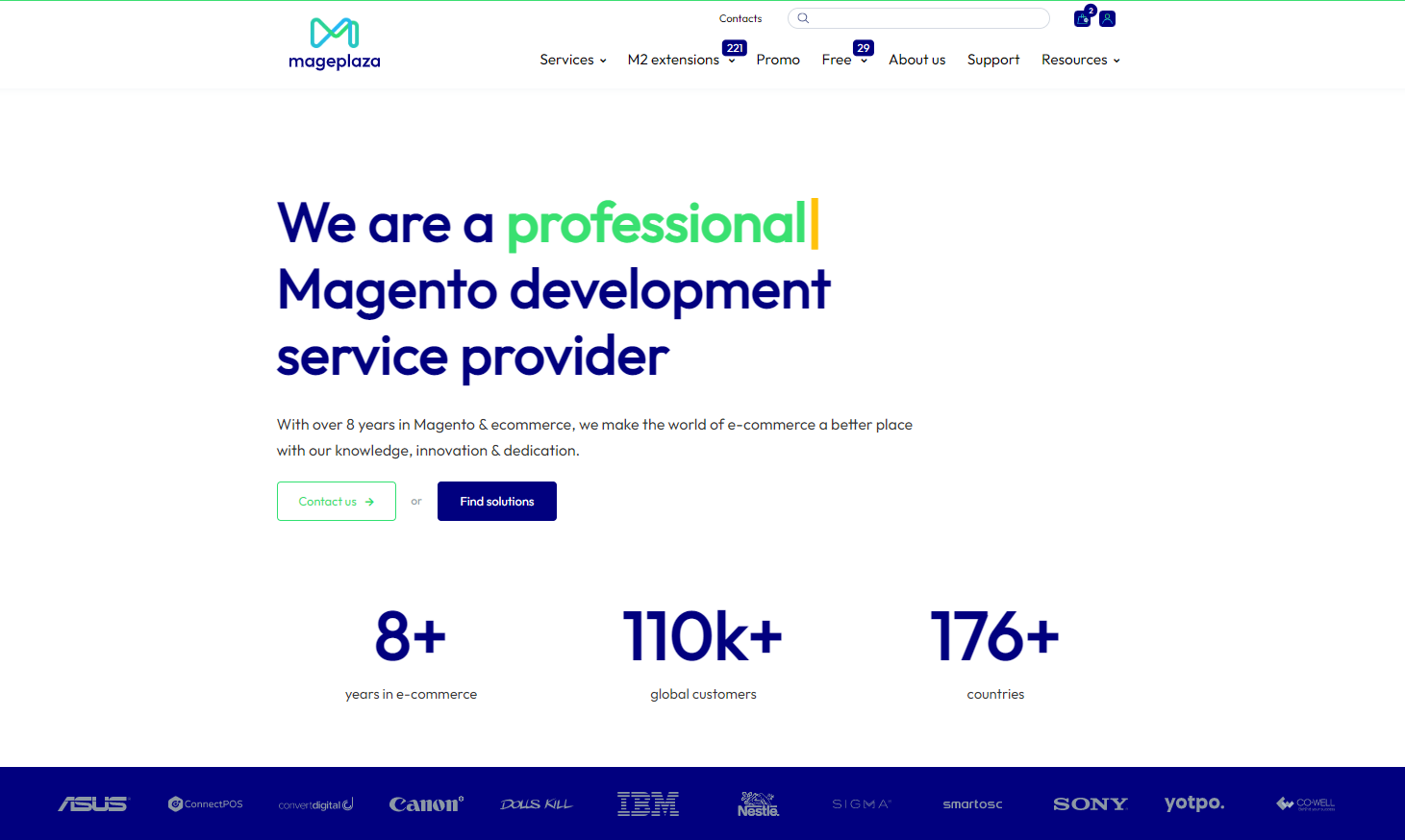 Mageplaza is one of the leading development service providers in the Magento marketplace. Mageplaza is committed to focusing on the real quality of extensions (well-coded, fully-featured & innovative) and services (dedicated and sustainable). They provide 221+ extensions to 110k+ global customers across 176+ countries. The figures don't tell lies. It is proof that customers around the world place their absolute trust in Mageplaza.
Besides, the customer care team at Mageplaza is always enthusiastic and ready to meet all customers' expectations, because they always listen and understand customers' needs. With almost 10 years of experience in Magento, Mageplaza is an ideal development service provider if you are looking for a companion.
More than that, Mageplaza has become a Magento partner.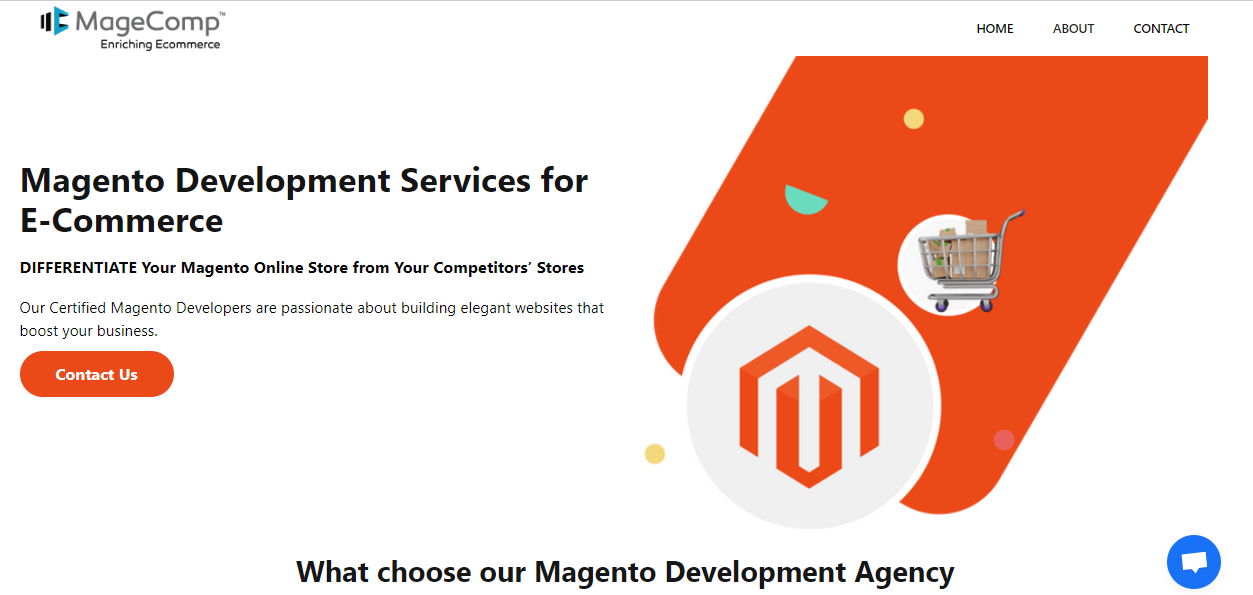 MageComp takes pride in its custom Magento development service, designed to cater to the unique and specific needs of each online business. MageComp's skilled Magento developers team specializes in crafting tailor-made solutions that align perfectly with merchants' business objectives.
With 10+ years of experience and expertise in the Magento platform, MageComp has successfully delivered countless custom solutions to clients across various industries. The process starts with in-depth consultations to understand all requirements, goals, and challenges. Based on this understanding, MageComp creates a detailed plan for custom development project, ensuring that every aspect is carefully considered.
Magecomp's custom Magento development service covers a wide spectrum of needs, including the following ones:
Custom theme development
Data migration
Website performance optimization
Magento 2 module customization
API integrations
Website upgrade
Professional extension installation service
Third-party tool integration
Headless commerce
When partnering with MageComp for custom Magento development, merchants expect top-notch quality, timely delivery, and ongoing support to ensure their store continues to perform at its best. Its dedication to excellence and customer satisfaction has earned the trust of businesses worldwide, making a reliable choice for those seeking to stand out in the competitive ecommerce landscape.
Magenest is a Solution Partner of Adobe. They have worked with global agents with world-famous brands on Magento 2 website development projects. If you are searching for a companion to execute your great ideas, it's a great choice. Magento has built some of the most sophisticated Magento stores available today, so you can rest assured that your sites will stay safe and up and running.
Magento Maintenance & Optimization Services: Always check your eCommerce website and update and maintain your site to ensure that the customer shopping process is perfect.
Magento Migration: Ability to quickly migrate from this platform to another platform based on customer requirements.
Mobile App Development: Magenest helps create seamless and smooth experiences on any device.
Web Development: Thanks to experienced experts, your website will be covered by a user-friendly and catchy interface.
Platform Integration: Magenest offers a system integration service such as consulting, designing and implementing solutions.
Hosting: Ensure that you will get the best cloud practice for your system thanks to the best experts of Magenest.
BSS Commerce is a trusted full-service eCommerce solutions provider for every B2B, B2C or B2B2C business. With more than 10+ years of experience, they are trusted by over 75,000 customers worldwide with 550 successful projects. In 2022, BSS Commerce is thrilled to have Magestore and SimiCart join the ecosystem to diversify their products and services
Consulting: The experts will go deep into your problems and come up with optimal solutions for your business.
Magento Integration: Offer third-party integrations (CRM, ERP, payment gateway systems, inventory management software, etc.), to bring a seamless and unified Magento experience with added value to merchants and customers.
Magento Deployment: Set up the deployment process for a highly customized Magento site from scratch. At BSS Commerce, the deployment flow is always followed closely to ensure that stores operate at their peak efficiency.
Magento Speed Optimization: Audit your website performance and help you inspect all technical problems. PWA or Hyva Theme are two technologies that can help you enjoy a modern & lightning-fast store experience.
Maintenance & Support: Accompany you on your whole journey to help your site avoid issues and security vulnerabilities with full-site audit, and testing on-demand services.
Magento Migration: Help out with Magento migration and give you a feature-rich and customizable platform with secured database sets.
Dedicated Magento Team: BSS's certified experts and passionate employees work wholeheartedly to provide you with the best eCommerce solution.
Emizentech is an excellent choice if you are looking for a Magento development company for your online store. With over 8 years of experience and over 450 delighted clients, they will be your companion who will always understand your customers and meet their needs, even the most complex. The dream of having a smooth website that attracts customers from the first moment will come true, thanks to the leading experts of Emizentech.
Magento Speed Optimization: If you find it challenging to enhance the speed of your website, using a Magento speed optimization solution is an intelligent choice. It will improve your store performance as well as customer shopping experiences.
Theme Design & Integration: To attract more traffic to your store, a beautiful theme is vital. The support team will craft appealing themes for your website and make it look elegant.
Magento Support & Maintenance: They provide the support and maintenance solution for your Magento store that comes up with robust security systems.
Custom Magento Development: You only need to craft your ideas; the support team will customize solutions to meet your dream store. Make sure that you will be enjoyable with a catchy and friendly website.
Magento eCommerce Solutions: They provide an ideal website for the customer's business, including custom features such as custom template design, integrated 3rd-party modules, and so on.
Magento Extension Development: The Custom Magento Development service is crucial for any store owner, which helps the customer's store enhance the shopping experience and increase sales dramatically.
Staylime is a custom Magento development service provider you can consider cooperating with. Whether you need to build an online store from scratch, renovate an existing store, or all Magento-related services, they have a team of Magento experts who can handle any of your requirements.
Magento Development Service: Leveraging the leading Magento platform globally, they build a multifunctional store with rich features, seamless 3rd party integration, and unlimited Magento customizations. All will create a powerful and flexible online store for your business.
Magento Theme Development: Skylime values individuality and unique user experience, that's why they always design unique and attractive Magento themes from the beginning to attract customers to the eCommerce store. Your creative and unique ideas will be beautifully designed to maximize store performance.
If you are looking for a Magento service provider for your business. ScienceSoft is another option. With 10 years of experience and expertise in the Magento field, they aspire to bring customers attractive and unique Magento websites that help their customers increase traffic as well as boost sales effectively. Customer success is their success.
Custom Magento Development: Understanding the psychology of shoppers, ScienceSoft always puts design and experience first when building an intuitive website for customers.
Magento PWA Development: ScienceSoft uses PWAs so that native apps and websites are both mobile responsive.
Custom Magento Functionality: Thanks to this service, they can optimize, expand and enrich your Magento apps.
Custom Magento Integrations: Integrating with 3rd parties in Magento will help you expand your business through new sales channels, automate your workflow efficiently, and improve a great customer experience.
I-Verve's core service expertise is the development and feature enhancement for Magento websites. With over 9 years of experience in Magento web development, more than 1500 visual e-commerce websites have been created for clients. They build stores with powerful and flexible features that make them easy to manage and attract customers. When partnering with them, you just need to come up with ideas, and all will be taken care of by a team of Magento certified developers.
Magento Website Development Service: A dream of owning a flexible and powerful website will come true. Make sure that you will be happy with your Magento store.
Magento website Design Service: This service includes all features such as SEO optimization, responsive design, store with rich UX/UI, landing page design, etc.
Magento Third-Party Integration Service: A successful website needs to be integrated with any 3rd-parties to work well.
Magento Migration: If you want to migrate from Magento 1 to Magento 2 or from other eCommerce platforms to Magento, it's so easy with I-Verve's Magento migration service. The migrating process will be implemented in some hours.
Magetop is another Magento development service provider that you should consider before choosing a place to land your online store. Magetop's customer care service is enthusiastic and always ready to support customers whenever customers encounter any problems. In addition, their team of experts in Magento also receives high praise from customers. A lot of Magento development services are provided by Magetop. This is an ideal choice for you.
Full custom project development.
Payment method integration.
Design and theme adjustments.
Installation services
Debug Magento server issues
Payment gateway integration
Migration Data from Magento 1 to Magento 2
Currently, on the Magento market, there are many custom development service providers. However, if you wonder which company's services to choose, GoMage is not a bad option. They help businesses build additional functions, create a brand new store, and so on. Besides, all of their support teams are Adobe certified. Customer satisfaction is GoMage's success.
Magento Theme Development: GoMage helps businesses make their mark through custom Magento theme development. Their theme development service is always unique and eye-catching, you will surely be satisfied.
Magento Extension Development: As a well-known Magento store extension development company for the past decade, this is the choice if you are looking for extensions in the Magento marketplace.
Magento Integration Service: GoMage can automate many e-commerce activities for your store, such as adding a CRM system, running ERP tools, etc.
Headless Magento Solution: This is GoMage's unlimited solution that makes your Magento theme faster and more flexible.
Brainvire is one of the leading Magento development companies. Their focus is on building an e-commerce store that attracts customers and gives your customers a great shopping experience. In addition, the cost of Magento development is also very reasonable, along with a team of experienced professionals, you will have an attractive and intuitive online store.
UI/UX Design: A large part of Brainvire's project time is spent rigorously analyzing and implementing data to understand and create real customer experiences.
Consulting: Brainvire always communicates with customers according to the process and advises on best practices and ideas to help you enhance the shopping experience on your website.
Digital Marketing: Customers are easily influenced by clever communication plans and attract them. Digital marketing is a powerful form of influencer marketing, and Brainvire is clever in using it.
One development solution provider for your Magento business is Aheadworks. With 10+ years of experience and hundreds of Magento development projects, Aheadworks always puts customer satisfaction and project quality first. In addition, a team of experienced and enthusiastic professionals who are always ready to help you at any time. Dream of a unique online store will come true.
Magento Custom Development: Development service aims to improve your store performance as well as drive sales effectively.
Upgrade your store:Aheadworks' Magento developers are certified by Magento, they are experienced and qualified people who can help you upgrade or migrate your store to Magento 2.
Magento Maintenance: All services related to Magento development and maintenance, Aheadworks can work well.
Magento migration: No matter which platform you are using for your online store, their experts can smoothly migrate them to the Magento platform without any risk.
Elsner Technologies is one of the leading Magento development companies where you can find professionals with professional skills and Magento-certified excellence. With over 12 years of experience in the e-commerce market, they aim to bring great shopping experiences to shoppers and generate revenue for store owners.
Custom Magento Web Development: Their Magento developers can customize your website to be more flexible and powerful by integrating with 3rd parties, adding valuable features, etc.
Customized Website Design: Elsner's support team designs user-friendly, beautiful and distinctive interfaces that deliver engaging experiences for visitors.
Magento Website Management: Elsner's dedicated Magento developers will build a website from scratch or upgrade the website depending on the customer's needs.
Customized Module Development: Develop custom modules that will make your website better and more powerful. In addition, they also provide Magento 2 migration service at a reasonable cost.
Support and Maintenance: They are always ready to help you optimize your eCommerce store the best.
Magentofx is a highly rated Magento development company. Their advantage is innovative and flexible solutions to create your dream Magento store. Magentofx development team has exceptional problem-solving skills, they are sure to provide a top performing Magento website. Uniqueness, creativity, and flexibility are what you will get from using Magento development services. As a result, you will have an online store with great user experiences.
mAnalytical Research and Strategic Planning: Understand all aspects of an e-commerce business, that's why they can easily reach the best audience to drive visitors to your store.
Interactive, Responsive, And Befitting: Magentofx discovers how to make your website the most reliable and flexible for visitors.
Faultless Process of Designing: the ability to develop strategy, and unique design is the advantage of the Magentofx provider.
Order Management: Provides the ability to track orders without any errors.
If you are looking for a Magento development service provider, Naxtre is a reasonable choice. By choosing services from this company, you can get a visual online store or a drastic improvement to your website. Besides, the support team is always there to help when you need or have any problems with the website. More importantly, the cost of Magento development is highly reasonable. Why don't you put your trust here?
Custom Magento Theme Development: Whether you want to set up a store from scratch or renovate an existing one, they have a strategy to keep you on track and meet all your requirements. Magento 1.x to Magento 2.x Upgrade: The ability to quickly upgrade your store to Magento 2, which brings flexibility and high performance to your website. PSD to Magento: Easy and fast PSD to Magento pixel conversion service without losing data on your old store. 3rd-party integration with Magento: Naxtre's 3rd-party integration service gives customers a better user experience and more choices, including payment gateways, search service, sales solutions, etc.
Toptal's Magento development service is built with your e-commerce store in mind. With experience and enthusiasm, Toptal developers always strive to develop and develop to bring the best value to your store. An engaging experience and unique themes are what they create for your website. You generate a lot of revenue, which also means Toptal is successful.
Custom Magento Development: Magento development service helps to support your store's revenue growth by optimizing Magento websites depending on customer requirements.
Design and Themes: The theme and design of the Magento store are important factors affecting the traffic and revenue of each website. A website with a beautiful design and theme will attract customers from the first moment.
Magento Integration: Integrating other applications with your Magento store, such as payment gateway, POS will help improve your store's business effectively.
Speed Optimization: Ecommerce store conversion rate is highly dependent on website speed. Customers always want to visit stores with fast access to load products, and find what they love. The collection of speed will bring attractive benefits to your website.
Security: Yes, website security is always a top priority, especially for e-commerce. Security services will be conducted and tested by leading experts from Toptal.
This is exactly what you are looking for custom Magento development for your online store. Sparx IT Solutions develops custom websites with powerful, flexible functions that make your store powerful and attractive to visitors. If you are a beginner, finding a companion in building and designing a website is extremely necessary. Don't miss this ideal option for your start!
Custom Magento Development: You can trust and choose Sparx IT Solutions as your companion to build custom websites for your online store.
Magento Migration Service: Migrating all data from your Magento 1 store is difficult. Don't worry because they will help you move your online store to Magento 2 safely and quickly without missing your data.
Magento Consulting Service: If you need specific advice on the direction and strategy of your website, Sparx IT Solutions has a team of reliable and experienced professionals who will help you map out a correct plan.
Magento Upgrade: By upgrading to the latest version, your store will have attractive features and functions for your website. If you are worried about risk during the upgrade process, choosing this service is the right choice.
Final thoughts
Above are 15 Best Custom Magento Development Services that we have collected based on objective reviews from customers. Hopefully, you will choose a suitable companion who understands and is always ready to help when you have any problems. Also, don't forget to share this post with your friends if you find it useful.
Thank you for reading!
Website Support
& Maintenance Services
Make sure your store is not only in good shape but also thriving with a professional team yet at an affordable price.
Get Started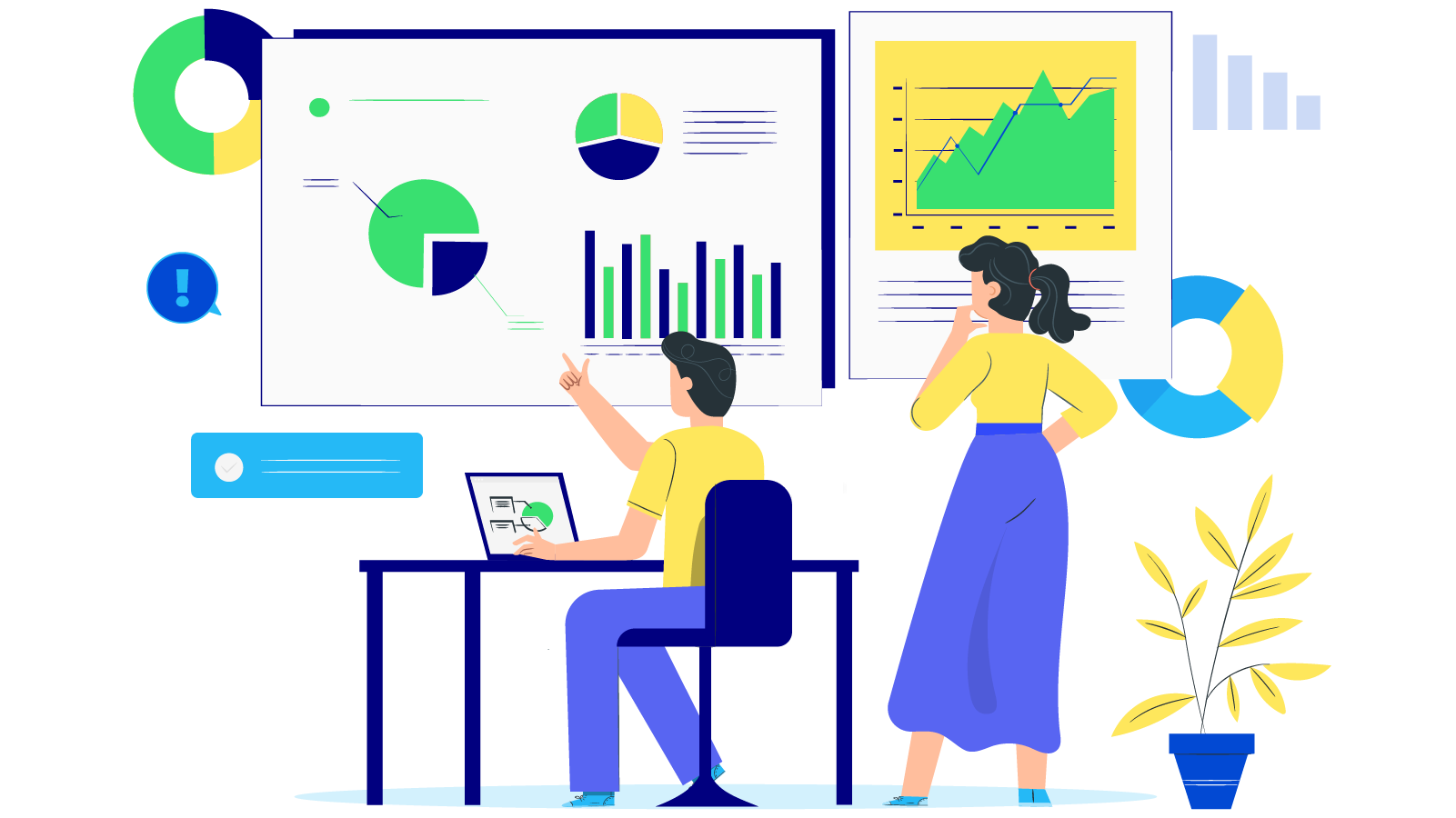 New Posts



Subscribe
Stay in the know
Get special offers on the latest news from Mageplaza.
Earn $10 in reward now!