15+ Best Magento 2 Development Services, Web Development Companies in 2023
Experienced E-commerce Agency for

Magento/ Adobe Commerce/ Shopify/ Shopware

Development
We all know that no one E-commerce solution is suitable for all businesses, as each has its own advantages. That is why many store owners find it difficult to choose the right platform for their store.
If you want to develop a flexible and secure E-commerce website that helps your business run smoothly, a PHP-based open-source CMS platform is a perfect choice. You're right; we are talking about Magento.
Magento is a favorite platform of almost all new shopkeepers because it brings excellent features compared to other platforms like Shopify or Woocommerce. More specifically, the successful design of Magento platform has created a perfect E-commerce marketplace for any business.
However, if you are a new store owner, building and designing a website is so difficult. And of course, Magento 2 Development Services & Companies will help you make that dream.
Table of Contents
Why E-commerce Stores Need Magento 2 Development Services or Companies?
According to Builtwith, there are 161,487 websites on the Magento E-commerce platform, and 87,577 websites are live stores. These figures don't tell lies. It proves that more and more customers use Magento for their online stores because of this platform's outstanding functionality and various customization options.
Below are some main reasons why store owners need Magento 2 Development Services, Companies:
Experts will open a brick-and-mortar store while you are only a beginner and you don't know how to start.
Designing and developing your website will be taken care of by certified and skilled experts.
Experts offer helpful advice for your business to make you grow in the right direction.
Your website will get numerous traffic with a friendly and catchy interface.
In today's article, we've collected the Top 15 best Magento 2 Development Services, Companies to help you choose the best one.
15 best Magento 2 Development Services & Companies
1. Mageplaza
With nearly ten years of experience along with superior technology experts, Mageplaza is an intelligent choice if you want to build a whole website. Developing 232+ extensions for Magento 2, over 86 thousand global customers in 176 + countries, Mageplaza proves that they are a leading Magento Development Company.
Magento Consulting & E-commerce strategy: With a clear vision, they bring effective strategies as well as give you the right track. And of course, you can ultimately select high-quality services while the cost is affordable with your budget.
Magento Design and Development: Mageplaza team also supports your Magento 2 website with fulfilling custom functionality to facilitate your store's requirements.
Magento Upgrade: If you want to upgrade your old version to the latest one in Magento 2, their supporters can easily handle it without any data loss on your website.
Magento Support & Maintenance: To ensure that your website works well and gains a good performance, Mageplaza provides free one-year support. You're free to contact them if you have any questions.
Magento Performance Optimization: Website speed is one of the factors which impacts the user experience. But don't worry about this problem, Mageplaza professionals will enhance your website speed quickly and bring the best customer experience.
Magento SEO Services: SEO experts can completely boost your website traffic as well as increase your conversions through search engine optimization such as Audit website, optimize sitemap, robot.txt, optimize title tag and meta description, set up Google tools, find 404 pages and crawls errors, etc.
2. FMEextensions
FMEextensions's store has 150+ Magento extensions with various and unique functionalities, and this provider promises to bring the best variabilities for your website.
Website development: FME has completed above 1000+ projects about Magento 2 website development. Besides, their professionals spend much of their time supporting and boosting up your Magento store effectively.
Magento Support & Maintenance: Their supporters are always with you to assist in the fastest time if your online store takes any risks.
Cost-Effectiveness: The shoppers can also select an effective solution with fulfilling their needs. The cost for Magento 2 Development Service is suitable for any business.
3. BSS Commerce
BSS Commerce has a certified and skilled expert team as well as develop over 183+ extensions for Magento 2 store, they offer you a flexible E-commerce solution for the business.
Magento Website Developement: Tell BSS Commerce your ideal eCommerce website and their experts will turn them into reality that drives sales, reagardless of industries, business sizes, and budget.
Magento Design: They develop various products with a friendly interface to optimize your user experience effectively.
Magento Optimization: Their team is always here to listen to your needs and build the best successful solution to optimize your effective cost.
Magento Migration: Migrate between eCommerce platforms with secured database sets. They can customize modules and integrations to enhance website functions and SEO performance.
Magento Integration: If you need to integrate any third-party on your online store, such as payment gateway systems, CMR systems, etc, don't worry as the BSS Commerce team will integrate them for your shop.
Magento Support & Maintenance: BSS Commerce team is always ready to support whether having any difficulties arise, even if your website has launched before.
4. Inchoo
With over 13 years of experience, Inchoo is one of the most experienced teams which store owners can find. They effortlessly help you make a purchase on your online store.
Magento Consulting: Inchoo experts design your website a positive first impression. If you have a friendly interface, customers will be impressed. And of course, your traffic will be dramatically improved.
Clear website navigation: They are ready to share any step during the building and designing process of your Magento 2 Development.
Magento Support & Maintenance: You will not be alone even if your Magento 2 Development Service is finished. Because the Inchoo team always takes care of building relationships with you and supports all problems your store has to face.
5. iFlair Web Technologies
iFlair provided Magento Development Solution for more than 17 years to 30+ countries. At iFlair, Our professional and highly experienced Magento developers have expertise in providing eCommerce solutions. We provide design, customization, custom module development, warehouse, inventory management, ERP integration and deployment services of Magento stores based on the unique requirements of your store and best fit solution for business to improve workflow. Building multi site, multi lingual, B2B and B2C customers on a single platform.
Some Key Features of our Magento Development Services
Magento Complete Solutions
Marketplace Integration
Payment Integration
Extension Installation
Communication Tool
Custom Plugin
Code Security
Simple & Transparent Pricing
Fully Signed NDA
Quality Developers
6. Webiators Technologies
Based in India Webiators has been around for more than 4 years, with 440+ complete projects. They help Enterprises, Brands, Startups, and Merchants develop strategic planning and improve their eCommerce Journey. Their experienced Magento experts embrace several capabilities to leverage your Magento store: Research, Strategy & consultation, standard eCommerce store, B2B & multilingual store with custom configurations and integrations. Moreover, Webiators has 30+ Magento 2 extensions that help store owners enhance their Magento store functionalities. Along with this, there are several factors that you can count on us for Magento Development needs:
Magento Design & Development: The team of Magento experts at Webiators will help you make an impressive store with excellent features.
Seamless Magento Integration: They offer integration with APIs & third-party extensions to enhance store functionality.
Custom Magento Extensions: As per the project requirement they also offer custom Magento extensions based on Magento standards.
Magento Support & Maintenance: Our dedicated team of Magento developers helps you in developing, maintaining & managing your eCommerce store even after deployment.
7. Elsner Technologies
With over a decade of Experience, Elsner Technologies has been delivering Magento solutions across the globe. Their talented Magento Experts are constantly challenging the market by bringing the best solution in the industry. Be it any niche, they have worked on a wide range of sectors in the market. Elsner has over 200+ Magento 2 Extensions that help ecommerce businesses to grow smoothly. Things that you can trust us with while dealing with Magento Development are:
Custom Web Development: Client is all that matters to Elsner! They believe in having long-term relationships. So they match their expectations by developing feature-rich Magento websites.
Magento Theme Development: You might want a fully manageable frontend, as it gives freedom to make changes. Well, you can rely on Elsner's Magento Experts.
Custom Magento Extensions: In some cases, what's available isn't enough! Elsner delivers custom extensions that are based on Magento standards and approved by the Magento Marketplace.
Website Design Customization: Understand the importance of a smooth and user-friendly environment on your Magento platform, Elsner always strives to deliver highly responsive and user-engaging websites.
Website Management and Maintenance: It is vital to maintain your website even after deployment. A dedicated team of Magento developers will help you in maintaining and managing your website.
There are enormous services that Elsner provides as a Magento Development Company. Get the best experienced Magento Developers to work on your projects.
8. OrangeMantra
OrangeMantra has 15+ years of experience in the industry and a team of certified Magento 2 professionals. They are willing to design and build your business to be friendly and flexible with customers.
Magento Customization: The customization process on your site can be streamlined if you desire.
Seamless Integration: they provide integration with APIs as well as other code operations.
Import/ export products quickly: They can import/ export the data in just minutes even if you can upload a bunch of products without waiting in some hours as usual. If you are finding a Magento 2 Development Company, OrangeMantra is a good choice.
9. Mconnect Media
Developing over 30+ Magento 2 extensions with the best features and coding standards, Mconnect Media experts can help enhance the scalability, performance and flexibility of your online store dramatically.
Magento Upgrade: Their experts are ready to help you upgrade from the old version to the latest version, or from Magento 1 to Magento 2 with ease.
Magento Design and Development: As soon as getting the requirement from shopkeepers, Mconnect Media team builds a specific outline for your store. This helps you have a general view of a project.
Magento Support & Maintenance: To ensure that your website runs smoothly, Mconnectmedia team will always support anytime you need.
Magento Speed Optimization: Integration of many excellent extensions from Mconnect Media will help optimize your online store.
10. Meticulosity
Meticulosity has seasoned developers who can completely help you build an online website on Magento 2 platform.
Magento Support: You will get the dedicated guidance from the experts if you have any problems.
Cost-Effectiveness: if you wonder about the cost, don't worry about that as the price is so suitable for any store owner.
Magento Upgrade: They help you migrate all data from the last version to the new version quickly without losing them. If you are finding a provider as such, you can contact Meticulosity for Magento 2 Development Service.
11. Tigren
Tigren is a well-known and highly respected company in the eCommerce industry, known for its expertise in Magento development and its ability to provide flexible solutions for businesses of all sizes and industries. Whether you need help developing a new eCommerce website, optimizing an existing one, or migrating to a different platform, Tigren has the skills and resources to get the job done. Here is a list of the key products/services that Tigren offers:
Magento development: Tigren's team of experts can help you develop a new eCommerce website or optimize an existing one, with a focus on driving sales and providing a friendly user experience.
Magento migration: If you need to migrate between eCommerce platforms, Tigren can help with a secure database and the customization of modules and integrations to enhance website functions and SEO performance.
TigrenPWA theme: Tigren offers a PWA (Progressive Web App) theme for Magento that can help improve the performance and usability of your online store.
Magento support: Tigren's team is always ready to provide support and maintenance for your website, whether you are facing difficulties or just need ongoing support.
12. Biztechs
Biztechs company has executive experts with many years of experience. They have worked on a variety of types of business requirements. Whether it's a small project or a big one, professionals also accommodates all your needs.
Magento Development: They are a successful Magento 2 development company in resolving all sorts of problems.
Magento Customization: Biztechs team builds your website to your expectations. All customization services are compatible with any extension on your store.
Magento Upgrade: If you want to migrate your data CMS from Magento 1 to Magento 2 or the latest version of Magento 2, Biztechs team also makes seamless integration.
13. Rock Technolabs
Rock Technolabs has 6+ years of experience in working with Magento 2 Development services. Developing more than 50+ extensions, including 15+ certified developers and delivering 100+ projects, they are one of the best development companies on Magento 2.
Magento Design and Development: Experts of this vendor are responsible for designing and developing your webstore in order to make an impressive interface for your visitors.
Magento Support & Maintenance: This provider's supporters will be here to assist you in resolving any related issues.
Magento Theme Integration: If store owners want to use Magento 2 themes to decorate and enhance the interface of their website, Rock Technolabs' experts will always assist in making the seamless integration.
Looking for
Customization & Development Services?
8+ years of experiences in e-commerce & Magento has prepared us for any challenges, so that we can lead you to your success.
Get free consultant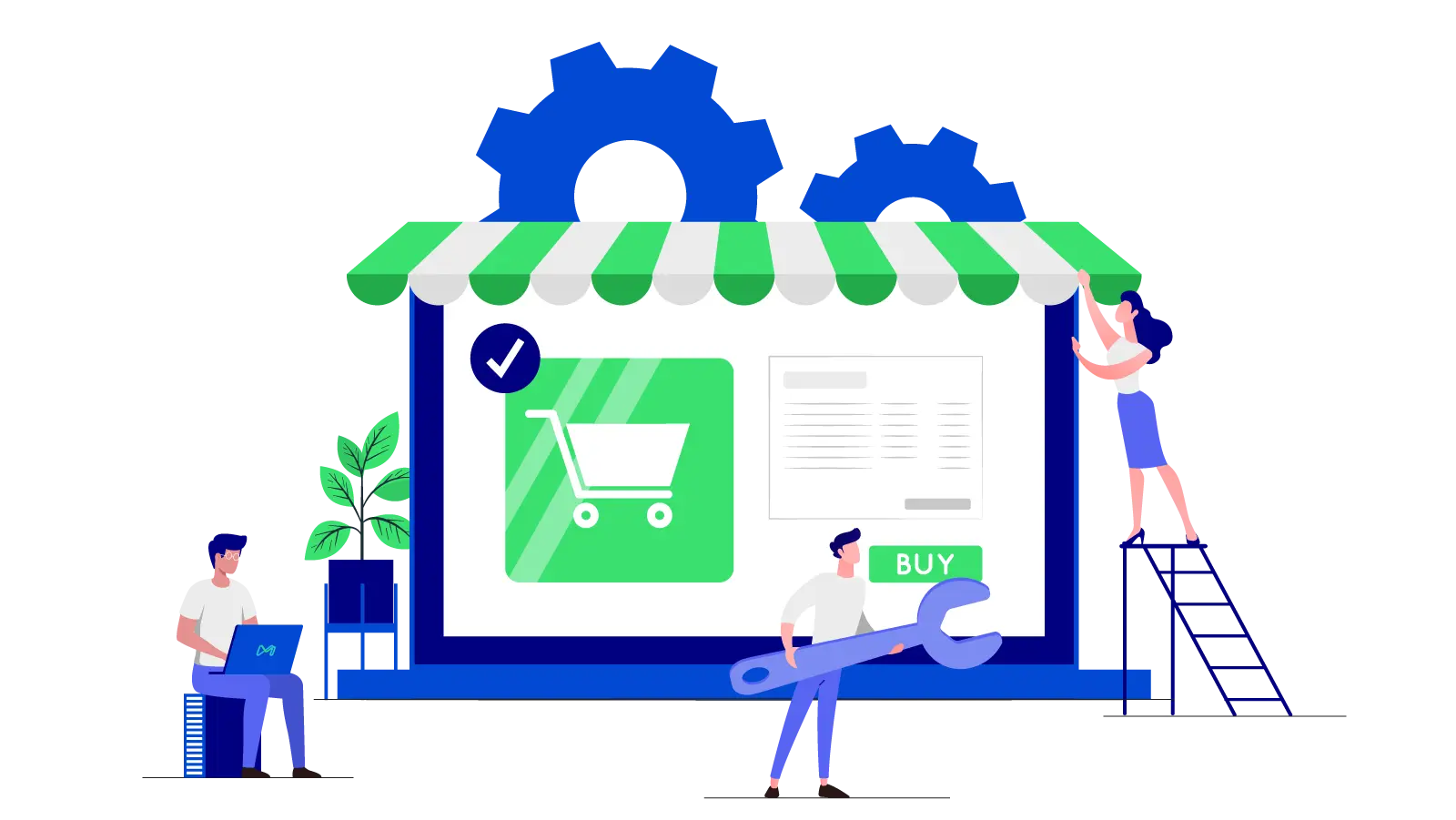 14. AgentoSupport
Be a Magento 2 Development Company, all professionals have thorough and updated knowledge relating to Magento 2 coding standards.
Magento Development: AgentoSupport team has built a specific process of the development services. The shopkeepers can completely follow step by step.
Magento Support & Maintenance: They provide Magento maintenance plans per month to take care of all risks that may occur when the website is live.
Cost-Effectiveness: The cost of Magento 2 development service depends on the specific requirements of your project.
Seamless Integrations: AgentoSupport agency offers intelligent extensions integrated into the online stores to improve more functionality.
15. Web4pro
Web4pro has 10 years of experience in Magento 2 Development service. If you want to build a perfect website to boost up the sale as well as the traffic, this provider is an excellent selection.
Magento Speed Optimization: Web4pro's experts will solve all problems relating to optimizing your website and making it work faster.
Custom Magento Development: This provider makes a unique solution that responds to all your needs.
Magento Migration: Web4pro team can help store owners move the other CMS or Magento 1 version to the newest version.
16. MageAnts
MageAnts has 7+ years of experience along with 100+ complete projects, they help new merchants to build an efficient website. Besides that, they offer a standard coding quality taken by 5+ certified Magento developers.
Magento Design & Development: MageAnts' experts will open a brick-and-mortar store, they design and build a new store that is flexible and eye-catching for your customers.
Magento Integration: Integrating any 3rd party extension on your website becomes easier and quicker thanks to professionals.
Magento Performance Optimization: There are a lot of things that need to improve your online store. With the performance optimization service, however, you won't need to worry about this.
Magento Support & Maintenance: If your webstore gets any problems after the project, an expert team will always assist in the least time.
17. Belvg
With over 10+ years of experience, Belvg has accumulated knowledge on designing and building an e-commerce website. New merchants dream, and they will make a dream come true.
Magento Design: They have built a clear outline for any customers who want to develop the store on Magento 2 platform.
Magento Upgrade: If your online store is working on Magento 1 platform, fortunately, Belvg team will support you in upgrading your website to Magento 2. The release of Magento brings many outstanding features, modifications, and exciting user experiences.
Magento Support: All Belvg's projects are delivered to customers on time. After finishing projects, experts also support customers anytime if they need to customize or develop a feature on the website. Contact this provider here if you are interested.
18. IceCube Digital
Being an agency to provide Magento 2 development services, IceCube Digital has over 10 years of experience on this platform. Cooperating with them, store owners will work with certified Magento developers in designing and developing the website.
Magento Migration: Moving your website from Magento 2 to Magento 2, professionals can help you migrate all data safely without losing anything.
Magento Customization: They guide and train their customers to use the helpful tools after customers' store is live. Also, the developers offer customized features on your online store to enhance website' speed, interface, and user experience.
Magento Maintenance: The supporters are on your side to assist and resolve difficulties such as optimizing the interface, boosting traffic, etc. Don't forget to contact them if you are looking for a vendor.
19. Exinent
Exinent's certified developers can help you design and build a responsive and catchy website on Magento 2 platform. It's exactly what you are looking for in the Magento 2 Development Service.
Magento Upgrade: Whether you need to make a new store or upgrade to the latest version, they can support you with ease.
Customization: They use all coding standards to make sure that your webstore doesn't get any risk.
Speed & Performance: Also, security is one of the most critical factors with Exinent. When cooperating together, they ensure that all information on your site will be secured. Exinent will always be your side anytime you need them.
4 tips to select a Magento 2 Development service or Company
How experienced is that company?
Yes, how experienced a company is the first concern of any business. Thanks for this information, you can evaluate if that company is reliable or not. Besides that, you can also evaluate their knowledge and experience through the years in Magento development. More importantly, their expertise is objectively proven to actual customers.
Is an agency a Magento partner?
There are currently 3 types of Magento's partners. They are Solution Partner, Technology Partner, and Community Insider. And, it is so essential to understand whether that company is a Magento partner or not. Because, to become a Magento partner, that company must have the expertise as well as contribution to the development of this platform.
What other services does that company provide?
In your business, you also need other Magento 2 development services like maintenance and customization to ensure your website is working properly. Therefore, you should work with a diverse service company. The agency that offers Magento extension solutions would be a wise choice because they can give you the best solutions and ideas for your website.
Does an agency have a big enough team?
You should find out how many certified developers and Magento solution professionals can solve problems that arise throughout the working process. And more importantly, you should ask how many projects they are working on. Because of taking on many projects simultaneously, that company will be difficult to take care of your project the best.
Conclusion
To sum up, Magento 2 Development Services, Companies plays an important role for any new shopkeeper. We're listed in the top 15 development agencies for the Magento store above. Don't forget to choose the best agency that meets all requirements in designing and building your online store.
Related post: Top 9 Reasons To Choose Magento Development Services For Your Store
Magento Support
& Maintenance Services
Make sure your M2 store is not only in good shape but also thriving with a professional team yet at an affordable price.
Get Started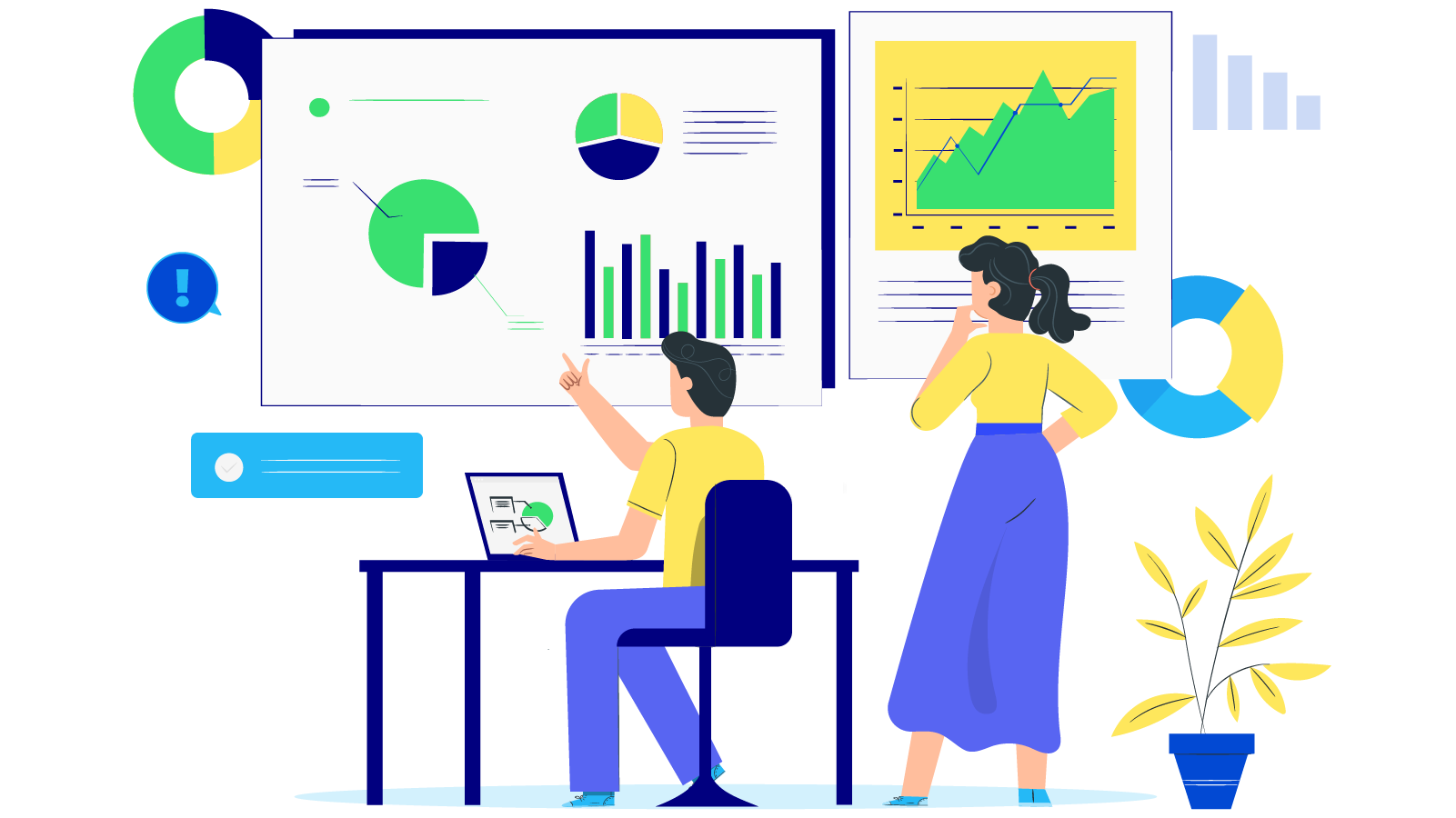 ---
---
New Posts


Subscribe
Stay in the know
Get special offers on the latest news from Mageplaza.
Earn $10 in reward now!