24 Best Magento Development Companies in 2023 in 2023
Experienced E-commerce Agency for

Magento/ Adobe Commerce/ Shopify/ Shopware

Development
Using third-party extensions developed by a Magento 2 development company benefits store owners by providing additional features and functionalities not available in the default installation. Extensions enable efficient management, even without extra staff for small stores or a small team of 3 to 5 for larger ones with complex data.
As of 2023, there are already 300,000 developers and 1,300 global Magento partners, highlighting the robust and diverse third-party extension market. However, the vast array of options can be confusing for online retailers seeking the most suitable and cost-effective choices.
To save time, filter through highly reputable, top-rated companies based on user ratings from thousands of options when searching for the right solution provider for your Magento store.
Table of Contents
Why Do E-commerce Stores Need Magento 2 Development Services or Companies?
According to Builtwith, there are more than 267,000 Magento 1 & 2 stores on the internet and nearly 5,000 downloads every day. These figures don't tell lies. It proves that more and more customers use Magento for their online stores because of this platform's outstanding functionality and various customization options.
Below are some main reasons why store owners need Magento 2 Development Companies:
Experts will open a brick-and-mortar store while you are only a beginner and you don't know how to start.
Designing and developing your website will be taken care of by certified and skilled experts.
Experts offer helpful advice for your business to make you grow in the right direction.
Your website will get numerous traffic with a friendly and catchy interface.
Essential Factors of a good Magento development company
Before delving into specific development companies that best suit your needs, let's outline the key factors to consider when evaluating good ones in general:
Have portfolios, case studies, and client testimonials that prove these companies have deep expertise in Magento eCommerce development.
Reasonable costs.
Provide customized solutions to fit your requirements.
Provide a high quality and comprehensive process to ensure websites experience as few errors as possible and maintain high performance in the long run.
Provide a good barrier to protect customers' privacy.
Always update to the latest trends and continuously optimize the products that are and will be offered to customers.
Offer fast customer support (preferably 24/7) in a variety of language options, as well as maintenance services to resolve operational issues that the site may encounter.
Adhere to project timelines and provide clear and transparent communication throughout the development process.
24 best Magento 2 Development Companies
Based on user reviews from reputable software review platforms such as Trustpilot, G2, and Capterra, here is a list of the most recommended Magento development companies to consider when optimizing your store.
1. Mageplaza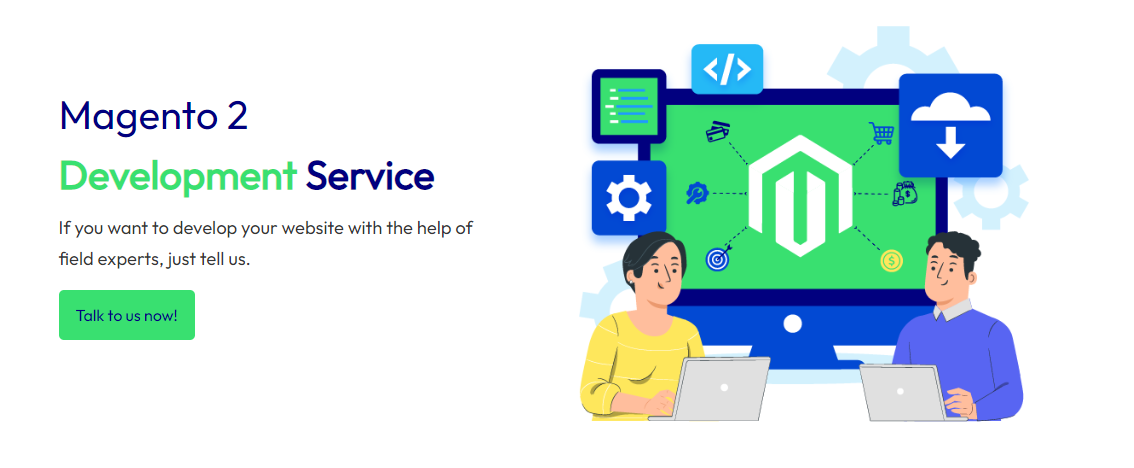 Trustpilot rating in 2023: 4.8/5 stars (503 reviews)
With nearly ten years of experience along with superior technology experts, Mageplaza is an intelligent choice if you want to build a whole website. Developing 232+ extensions for Magento 2, over 86 thousand global customers in 176 + countries, Mageplaza proves that they are a leading Magento Development Company.
Magento Consulting & E-commerce strategy: With a clear vision, they bring effective strategies as well as give you the right track. And of course, you can ultimately select high-quality services while the cost is affordable with your budget.
Magento Design and Development: Mageplaza team also supports your Magento 2 website with fulfilling custom functionality to facilitate your store's requirements.
Magento Upgrade: If you want to upgrade your old version to the latest one in Magento 2, their supporters can easily handle it without any data loss on your website.
Magento Support & Maintenance: To ensure that your website works well and gains a good performance, Mageplaza provides free one-year support. You're free to contact them if you have any questions.
Magento Performance Optimization: Website speed is one of the factors which impacts the user experience. But don't worry about this problem, Mageplaza professionals will enhance your website speed quickly and bring the best customer experience.
Magento SEO Services: SEO experts can completely boost your website traffic as well as increase your conversions through search engine optimization such as Audit website, optimize sitemap, robot.txt, optimize title tag and meta description, set up Google tools, find 404 pages and crawls errors, etc.
2. FMEextensions
FMEextensions's store has 150+ Magento extensions with various and unique functionalities, and this provider promises to bring the best variabilities for your website.
Website development: FME has completed above 1000+ projects about Magento 2 website development. Besides, their professionals spend much of their time supporting and boosting up your Magento store effectively.
Magento Support & Maintenance: Their supporters are always with you to assist in the fastest time if your online store takes any risks.
Cost-Effectiveness: The shoppers can also select an effective solution with fulfilling their needs. The cost for Magento 2 Development Service is suitable for any business.
3. BSS Commerce
BSS Commerce has a certified and skilled expert team as well as developed over 183+ extensions for Magento 2 stores, they offer you a flexible eCommerce solution for the business.
Magento Website Developement: Tell BSS Commerce your ideal eCommerce website and their experts will turn them into reality that drives sales, regardless of industries, business sizes, and budget.
Magento Design: They develop various products with a friendly interface to optimize your user experience effectively.
Magento Optimization: Their team is always here to listen to your needs and build the best successful solution to optimize your effective cost.
Magento Migration: Migrate between eCommerce platforms with secured database sets. They can customize modules and integrations to enhance website functions and SEO performance.
Magento Integration: If you need to integrate any third-party on your online store, such as payment gateway systems, CMR systems, etc, don't worry as the BSS Commerce team will integrate them for your shop.
Magento Support & Maintenance: BSS Commerce team is always ready to support whether having any difficulties arise, even if your website has launched before.
4. Lampenwelt
Lampenwelt, founded in 2014 with only three people in the IT department, is now the leading Magento development company in Europe. Its rapid growth can be attributed to its commitment to a strategic goal: to extensively develop key competencies in eCommerce for their customers. The company aims to bring in expertise in frontend development, data warehousing, and other aspects specific to eCommerce and the Magento platform. Lampenwelt currently offers a range of services, including:
Store Development: Lampenwelt specializes in designing and developing custom Magento stores to be visually appealing and user-friendly while meeting the unique requirements of businesses with robust features and functionalities.
Custom Magento Extension Development: This allows businesses to add specific features or integrate with third-party services to meet their own requirements.
Payment Gateway Integration: By seamlessly integrating multiple payment gateways, Lampenwelt equips businesses with the capability to provide customers a wide array of secure and convenient payment options for a smooth and hassle-free checkout process.
Performance Optimization: They optimize the performance of your stores by implementing various techniques such as caching, code optimization, and server optimization to make your Magento 2 store loading quickly, browsing smoothly, giving a user experience seamlessly.
Support and Maintenance: Regular updates, bug fixes, security patches, and general troubleshooting provided to keep your stores running securely.
5. GoMage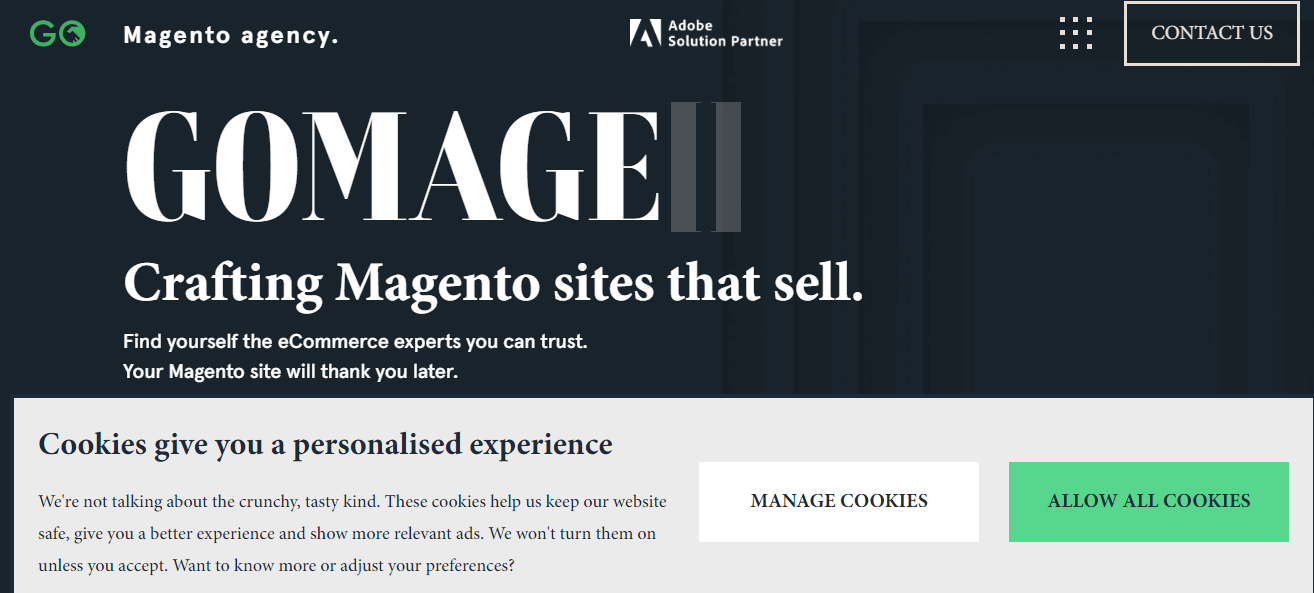 Expanding your online business to the US market can provide a lucrative business opportunity. However, it is important to recognize that this market has unique demographics and user preferences. Fortunately, GoMage, one of the best Magento 2 development companies in the US, possesses deep insights into this market and can help you overcome these barriers.
Additionally, if your store is seeking Progressive Web App (PWA) development solutions, GoMage is an ideal choice. With their extensive expertise, they provide a variety of services and solutions to assist businesses in creating impactful and captivating online experiences:
End-to-End Custom Magento Development: GoMage provides end-to-end support, from conceptualization to successful implementation, helping businesses build and scale their eCommerce ventures with custom themes, extensions, integrations, and progressive web apps (PWAs).
Theme Development: Whether you have an existing design or want to start from scratch, the GoMage team will guide you through the entire theme development process, helping you choose scalable Magento themes that can be customized as your online business grows.
Magento Mobile App Development: With PWAs, businesses can provide a robust mobile shopping experience. GoMage excels in providing services that help merchants create a powerful mobile shopping experience without relying on dedicated mobile apps.
Magento Server Optimization: GoMage team, with Adobe-certified experts, has expertise in analyzing website code, improving start render time, optimizing extension data, and implementing browser caching.
6. Magneto IT Solutions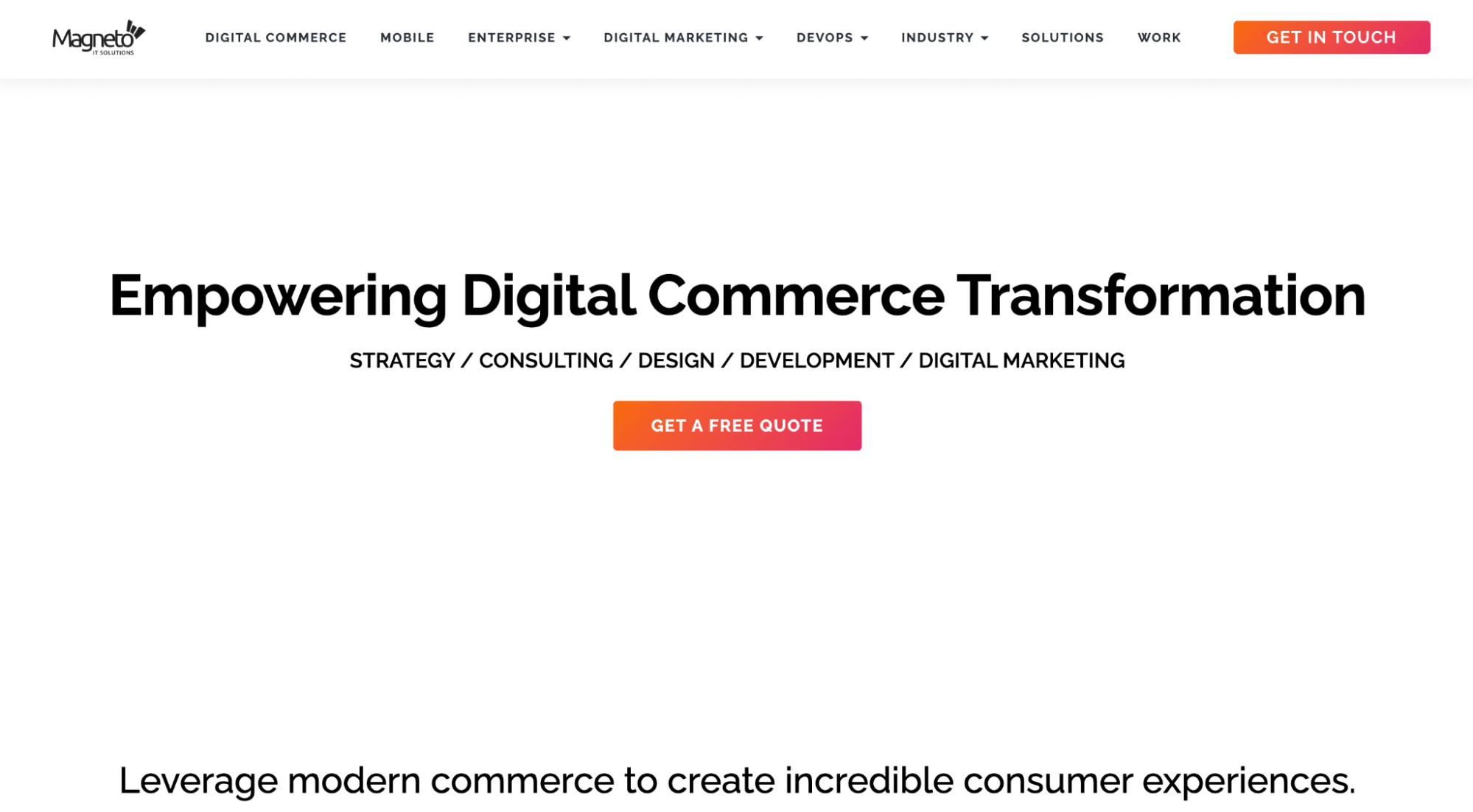 Magneto IT Solutions takes a platform-agnostic approach, which means they are not limited to specific platforms or technologies. This approach allows them to help businesses create unique customer-centric experiences, regardless of the underlying technology used.
Their expertise lies in developing end-to-end solutions for B2C, B2B, B2B2B, B2B2C, D2C, and Marketplace eCommerce.
Custom Magento Development: The team of experts at Magneto IT Solutions designs and develops customized Magento websites and applications, ensuring a perfect fit for clients' unique goals and requirements.
Theme Development: Enhancing online presence is made easy with Magneto IT Solutions' expertise in Magento theme development. They create user-centric themes that provide smooth browsing experiences across different devices.
Extension Development: With their Magento extension development services, Magneto IT Solutions empowers businesses to expand the functionality of their Magento-powered websites by allowing them to add new features and enhance the overall performance of their online stores.
Magento Migration: Their experienced team ensures a secure migration process, preserving data integrity, optimizing performance, and leveraging the advanced features of Magento 2.
7. Inchoo
With over 13 years of experience, Inchoo is one of the most experienced teams which store owners can find. They effortlessly help you make a purchase on your online store.
Magento Consulting: Inchoo experts design your website a positive first impression. If you have a friendly interface, customers will be impressed. And of course, your traffic will be dramatically improved.
Clear website navigation: They are ready to share any step during the building and designing process of your Magento 2 Development.
Magento Support & Maintenance: You will not be alone even if your Magento 2 Development Service is finished. Because the Inchoo team always takes care of building relationships with you and supports all problems your store has to face.
8. iFlair Web Technologies
iFlair provided Magento Development Solution for more than 17 years to 30+ countries. At iFlair, Our professional and highly experienced Magento developers have expertise in providing eCommerce solutions. We provide design, customization, custom module development, warehouse, inventory management, ERP integration and deployment services of Magento stores based on the unique requirements of your store and best fit solution for business to improve workflow. Building multi site, multi lingual, B2B and B2C customers on a single platform.
Some Key Features of our Magento Development Services
Magento Complete Solutions
Marketplace Integration
Payment Integration
Extension Installation
Communication Tool
Custom Plugin
Code Security
Simple & Transparent Pricing
Fully Signed NDA
Quality Developers
9. Webiators Technologies

Based in India Webiators has been around for more than 4 years, with 440+ complete projects. They help Enterprises, Brands, Startups, and Merchants develop strategic planning and improve their eCommerce Journey. Their experienced Magento experts embrace several capabilities to leverage your Magento store: Research, Strategy & consultation, standard eCommerce store, B2B & multilingual store with custom configurations and integrations. Moreover, Webiators has 30+ Magento 2 extensions that help store owners enhance their Magento store functionalities. Along with this, there are several factors that you can count on us for Magento Development needs:
Magento Design & Development: The team of Magento experts at Webiators will help you make an impressive store with excellent features.
Seamless Magento Integration: They offer integration with APIs & third-party extensions to enhance store functionality.
Custom Magento Extensions: As per the project requirement they also offer custom Magento extensions based on Magento standards.
Magento Support & Maintenance: Our dedicated team of Magento developers helps you in developing, maintaining & managing your eCommerce store even after deployment.
10. Elsner Technologies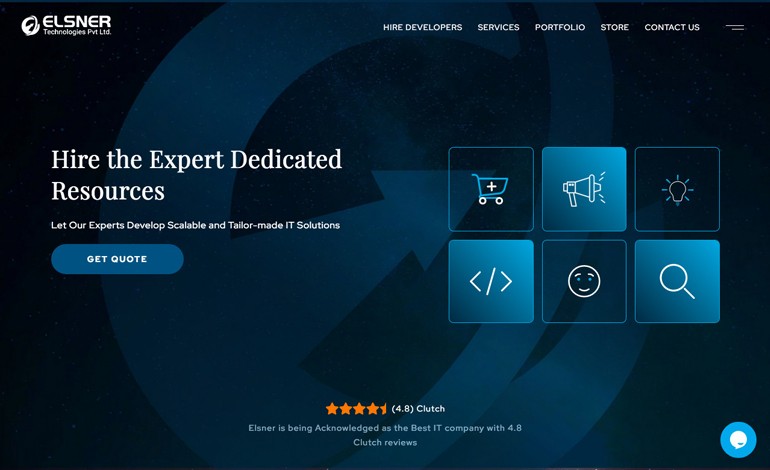 With over a decade of Experience, Elsner Technologies has been delivering Magento solutions across the globe. Their talented Magento Experts are constantly challenging the market by bringing the best solution in the industry. Be it any niche, they have worked on a wide range of sectors in the market. Elsner has over 200+ Magento 2 Extensions that help ecommerce businesses to grow smoothly. Things that you can trust us with while dealing with Magento Development are:
Custom Web Development: Client is all that matters to Elsner! They believe in having long-term relationships. So they match their expectations by developing feature-rich Magento websites.
Magento Theme Development: You might want a fully manageable frontend, as it gives freedom to make changes. Well, you can rely on Elsner's Magento Experts.
Custom Magento Extensions: In some cases, what's available isn't enough! Elsner delivers custom extensions that are based on Magento standards and approved by the Magento Marketplace.
Website Design Customization: Understand the importance of a smooth and user-friendly environment on your Magento platform, Elsner always strives to deliver highly responsive and user-engaging websites.
Website Management and Maintenance: It is vital to maintain your website even after deployment. A dedicated team of Magento developers will help you in maintaining and managing your website.
There are enormous services that Elsner provides as a Magento Development Company. Get the best experienced Magento Developers to work on your projects.
11. OrangeMantra
OrangeMantra has 15+ years of experience in the industry and a team of certified Magento 2 professionals. They are willing to design and build your business to be friendly and flexible with customers.
Magento Customization: The customization process on your site can be streamlined if you desire.
Seamless Integration: they provide integration with APIs as well as other code operations.
Import/ export products quickly: They can import/ export the data in just minutes even if you can upload a bunch of products without waiting in some hours as usual. If you are finding a Magento 2 Development Company, OrangeMantra is a good choice.
12. Mconnect Media
Developing over 30+ Magento 2 extensions with the best features and coding standards, Mconnect Media experts can help enhance the scalability, performance and flexibility of your online store dramatically.
Magento Upgrade: Their experts are ready to help you upgrade from the old version to the latest version, or from Magento 1 to Magento 2 with ease.
Magento Design and Development: As soon as getting the requirement from shopkeepers, Mconnect Media team builds a specific outline for your store. This helps you have a general view of a project.
Magento Support & Maintenance: To ensure that your website runs smoothly, Mconnectmedia team will always support anytime you need.
Magento Speed Optimization: Integration of many excellent extensions from Mconnect Media will help optimize your online store.
13. Meticulosity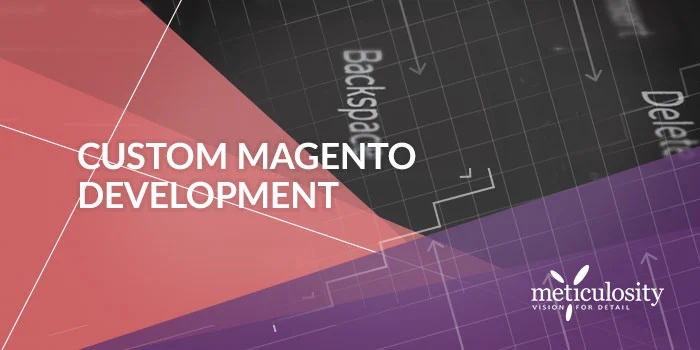 Meticulosity has seasoned developers who can completely help you build an online website on Magento 2 platform.
Magento Support: You will get dedicated guidance from the experts if you have any problems.
Cost-Effectiveness: if you wonder about the cost, don't worry about that as the price is so suitable for any store owner.
Magento Upgrade: They help you migrate all data from the last version to the new version quickly without losing them. If you are finding a provider as such, you can contact Meticulosity for Magento 2 Development Service.
14. Tigren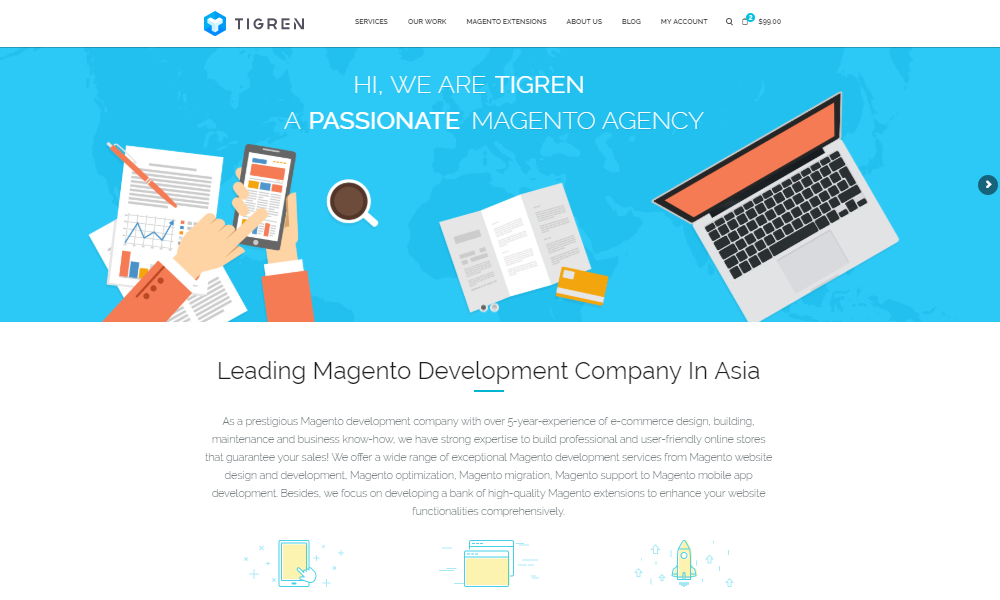 Tigren is a well-known and highly respected company in the eCommerce industry, known for its expertise in Magento development and its ability to provide flexible solutions for businesses of all sizes and industries. Whether you need help developing a new eCommerce website, optimizing an existing one, or migrating to a different platform, Tigren has the skills and resources to get the job done. Here is a list of the key products/services that Tigren offers:
Magento development: Tigren's team of experts can help you develop a new eCommerce website or optimize an existing one, with a focus on driving sales and providing a friendly user experience.
Magento migration: If you need to migrate between eCommerce platforms, Tigren can help with a secure database and the customization of modules and integrations to enhance website functions and SEO performance.
TigrenPWA theme: Tigren offers a PWA (Progressive Web App) theme for Magento that can help improve the performance and usability of your online store.
Magento support: Tigren's team is always ready to provide support and maintenance for your website, whether you are facing difficulties or just need ongoing support.
15. Biztechs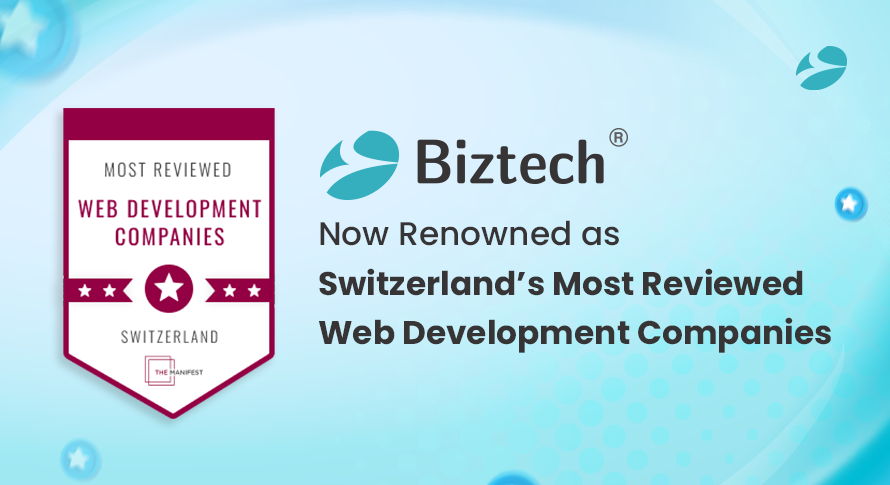 Biztechs company has executive experts with many years of experience. They have worked on a variety of types of business requirements. Whether it's a small project or a big one, professionals also accommodate all your needs.
Magento Development: They are a successful Magento 2 development company in resolving all sorts of problems.
Magento Customization: Biztechs team builds your website to your expectations. All customization services are compatible with any extension on your store.
Magento Upgrade: If you want to migrate your data CMS from Magento 1 to Magento 2 or the latest version of Magento 2, Biztechs team also makes seamless integration.
16. Rock Technolabs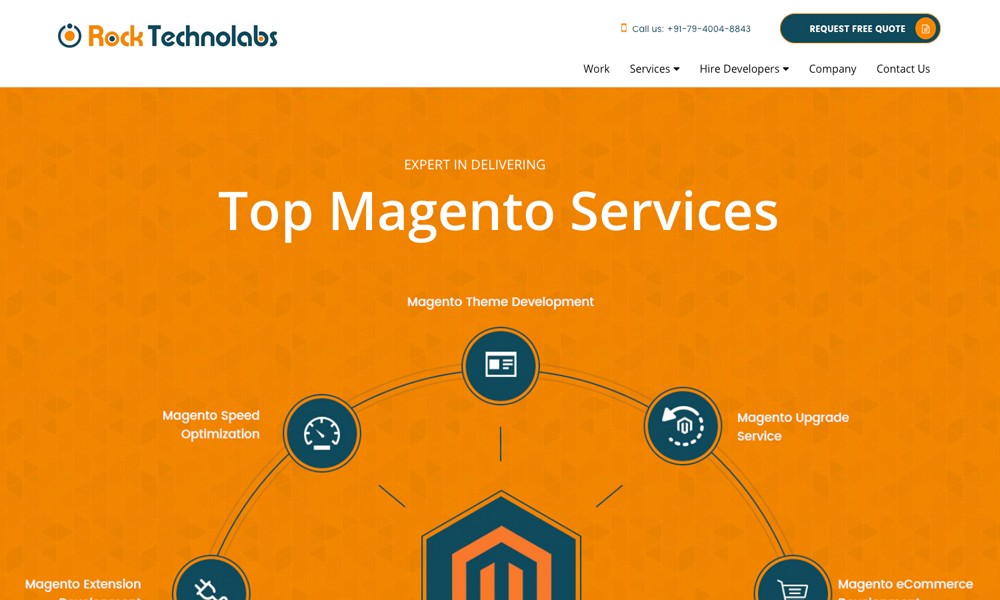 Rock Technolabs has 6+ years of experience in working with Magento 2 Development services. Developing more than 50+ extensions, including 15+ certified developers and delivering 100+ projects, they are one of the best development companies on Magento 2.
Magento Design and Development: Experts of this vendor are responsible for designing and developing your webstore in order to make an impressive interface for your visitors.
Magento Support & Maintenance: This provider's supporters will be here to assist you in resolving any related issues.
Magento Theme Integration: If store owners want to use Magento 2 themes to decorate and enhance the interface of their website, Rock Technolabs' experts will always assist in making the seamless integration.
Looking for
Customization & Development Services?
8+ years of experiences in e-commerce & Magento has prepared us for any challenges, so that we can lead you to your success.
Get free consultant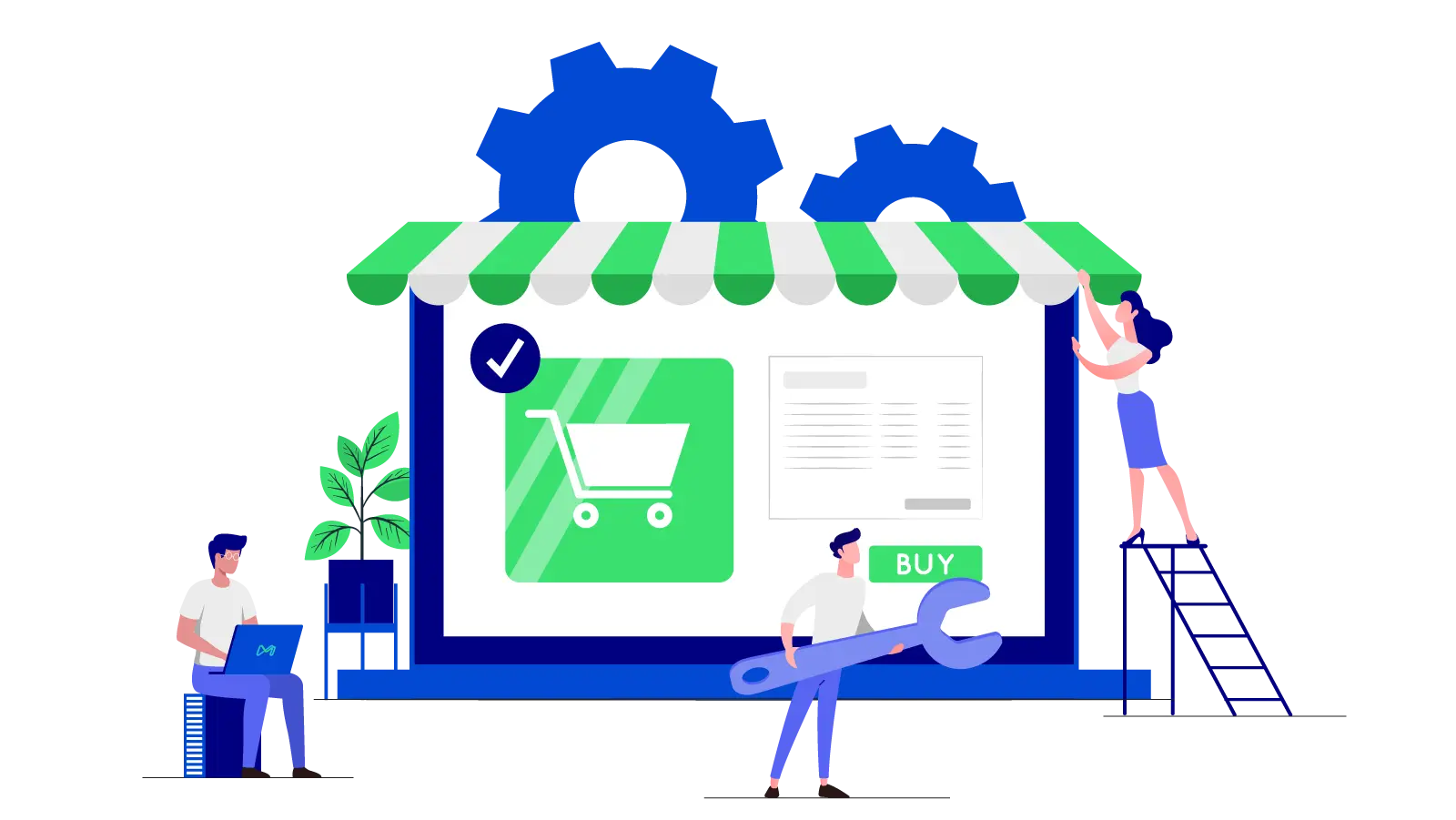 17. Commerce Pundit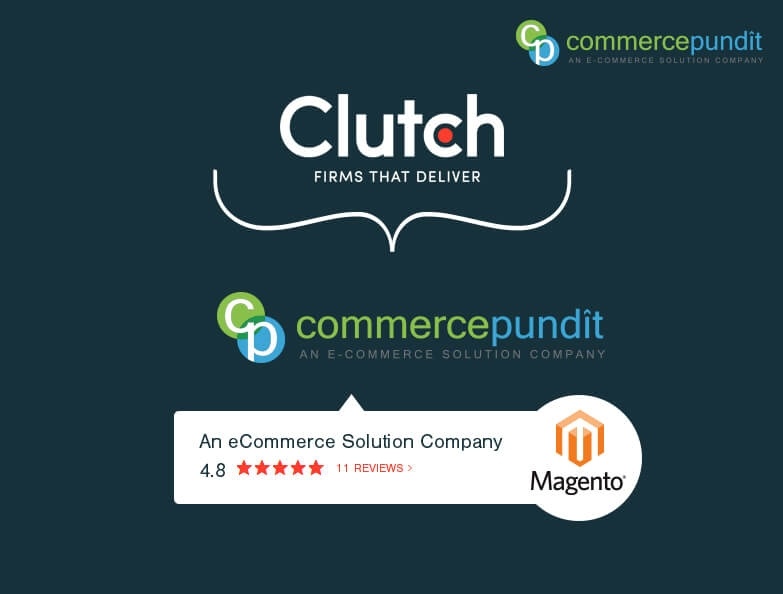 Commerce Pundit is an ideal solution for small and medium-sized eCommerce businesses. They offer high-quality services at affordable prices. With a team of over 250 experienced IT professionals, they provide B2B and B2C eCommerce solutions to clients from various industries. Their Magento eCommerce services include:
Their dedicated team of 250+ experienced IT professionals specializes in delivering Magento 2 development solutions to clients from various sectors, including:
Magento 2 Responsive Design: Commerce Pundit creates visually attractive and functional designs that adapt to different screen sizes, prioritizing intuitive navigation, optimized layouts, and mobile-friendly features to boost conversion rates for your online store.
Magento 2 customization and integration: With expertise in the Magento platform, Commerce Pundit provides comprehensive solutions to enhance the functionality, appearance, and performance of your online store.
Magento store marketing: The key focus of this service is to improve your store's visibility in search engines and drive organic traffic by optimizing your product descriptions, meta tags, URLs, and site structure.
18. AgentoSupport
Being a Magento 2 Development Company, all professionals have thorough and updated knowledge relating to Magento 2 coding standards.
Magento Development: AgentoSupport team has built a specific process of the development services. The shopkeepers can completely follow step by step.
Magento Support & Maintenance: They provide Magento maintenance plans per month to take care of all risks that may occur when the website is live.
Cost-Effectiveness: The cost of Magento 2 development service depends on the specific requirements of your project.
Seamless Integrations: AgentoSupport agency offers intelligent extensions integrated into the online stores to improve more functionality.
19. Web4pro
Web4pro has 10 years of experience in Magento 2 Development service. If you want to build a perfect website to boost up the sale as well as the traffic, this provider is an excellent selection.
Magento Speed Optimization: Web4pro's experts will solve all problems relating to optimizing your website and making it work faster.
Custom Magento Development: This provider makes a unique solution that responds to all your needs.
Magento Migration: Web4pro team can help store owners move the other CMS or Magento 1 version to the newest version.
20. MageAnts
MageAnts has 7+ years of experience along with 100+ complete projects, they help new merchants to build an efficient website. Besides that, they offer a standard coding quality taken by 5+ certified Magento developers.
Magento Design & Development: MageAnts' experts will open a brick-and-mortar store, they design and build a new store that is flexible and eye-catching for your customers.
Magento Integration: Integrating any 3rd party extension on your website becomes easier and quicker thanks to professionals.
Magento Performance Optimization: There are a lot of things that need to improve your online store. With the performance optimization service, however, you won't need to worry about this.
Magento Support & Maintenance: If your webstore gets any problems after the project, an expert team will always assist in the least time.
21. Belvg

With over 10+ years of experience, Belvg has accumulated knowledge on designing and building an e-commerce website. New merchants dream, and they will make a dream come true.
Magento Design: They have built a clear outline for any customers who want to develop the store on Magento 2 platform.
Magento Upgrade: If your online store is working on Magento 1 platform, fortunately, Belvg team will support you in upgrading your website to Magento 2. The release of Magento brings many outstanding features, modifications, and exciting user experiences.
Magento Support: All Belvg's projects are delivered to customers on time. After finishing projects, experts also support customers anytime if they need to customize or develop a feature on the website. Contact this provider here if you are interested.
22. IceCube Digital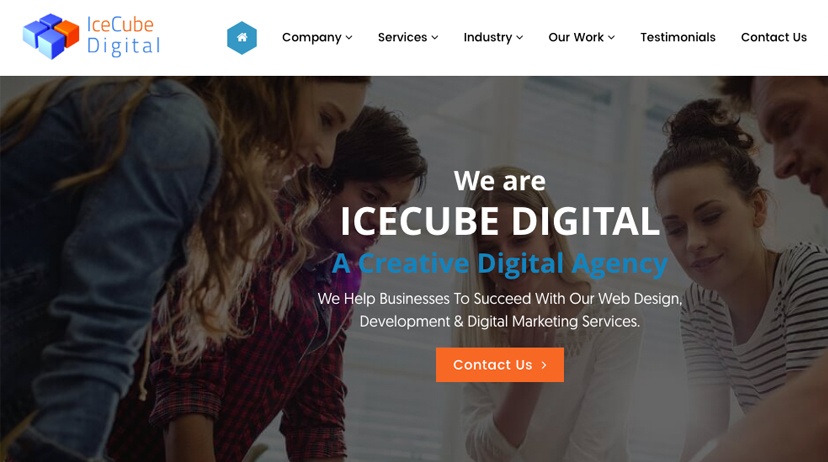 Being an agency to provide Magento 2 development services, IceCube Digital has over 10 years of experience on this platform. Cooperating with them, store owners will work with certified Magento developers in designing and developing the website.
Magento Migration: Moving your website from Magento 2 to Magento 2, professionals can help you migrate all data safely without losing anything.
Magento Customization: They guide and train their customers to use the helpful tools after customers' store is live. Also, the developers offer customized features on your online store to enhance website' speed, interface, and user experience.
Magento Maintenance: The supporters are on your side to assist and resolve difficulties such as optimizing the interface, boosting traffic, etc. Don't forget to contact them if you are looking for a vendor.
23. Simicart
SimiCart has earned the trust of over 1000 global brands by empowering their businesses. They offer a variety of services for Magento 2, including creating personalized mobile applications and developing headless PWA storefronts specifically designed for Magento sellers. SimiCart places significant emphasis on optimizing storefronts to ensure exceptional performance without compromising functionality.
Mobile App Development: This is the strength of SimiCart when it comes to Magento development services. The company's Mobile App Builder extension alone has scored 4.7 out of 5 stars with 19 reviews on Adobe Commerce's Marketplace - a rare number of positive reviews.
However, for Mobile App Development service, there will be more advantages such as creating personalized messages for your customers based on their location, interests and activities, automatic pushing notifications, helping customers easily find your products using Barcode/QR Scanner, Voice Search or Image Search.
24. Exinent
Exinent's certified developers can help you design and build a responsive and catchy website on Magento 2 platform. It's exactly what you are looking for in the Magento 2 Development Service.
Magento Upgrade: Whether you need to make a new store or upgrade to the latest version, they can support you with ease.
Customization: They use all coding standards to make sure that your webstore doesn't get any risk.
Speed & Performance: Also, security is one of the most critical factors with Exinent. When cooperating together, they ensure that all information on your site will be secured. Exinent will always be on your side anytime you need them.
25. Mobilunity
Mobilunity stands as a prime outstaffing vendor for top-notch Magento development, offering dedicated Magento 2 software developers and part-time Magento consultants. They have earned a reputation by consistently providing remote developers of various specializations while ensuring unparalleled expertise. Their team, with its deep-rooted experience in Magento development, offers services reflecting high-level professionalism.
Mobilunity's relentless pursuit of excellence extends beyond tools and technologies. Their specialists, attuned to the latest industry trends, are committed to employing modern best practices, guaranteeing optimal results. The company's success in eCommerce can be attributed to their skilled Magento developers who implemented innovative solutions tailored to their unique needs. Engaging with their Adobe Commerce (Magento) developers ensures that one is collaborating with some of the best in the industry.
Clients across the globe hire dedicated Magento developers with Mobilunity to solve variety of problems:
Custom Magento 2 Development: Mobilunity specializes in tailoring Magento websites and applications, ensuring alignment with distinct client needs and goals.
Theme Development: Mobilunity's proficiency in Magento theme creation prioritizes user experience, promising seamless navigation across a spectrum of devices.
Extension Development: Mobilunity's Magento extension services are designed to enhance site functionalities, enriching the user experience and overall site performance.
Magento Migration: Mobilunity offers a streamlined migration process that prioritizes data integrity, operational efficiency, and the integration of advanced Magento 2 features.
The fundamental process of Magento development
It's important to note that based on your specific requirements, each company will have its own unique Magento development process. However, in general, these processes typically include the following fundamental steps to ensure quality in both inputs and outputs in long-term:
Analysis: Learn about your needs and goals to gather the necessary information.
Planning: Make a plan for the project, including the timeline and resources needed.
Design: Create a layout that looks great and is easy for users to navigate.
Development: Write the code and add all the features you want.
Testing: Test every detail to make sure your store works perfectly.
Deployment: Launch your store and make it accessible to your customers.
Optimization: Improve performance, speed, and user experience for your Magento store.
Maintenance: Carry out regular updates, security patches, and maintenance tasks to keep the store secure and up-to-date.
For instance, let's take a look at the basic Magento store development process of Mageplaza:

Compare: Magento 2 Development Agency vs. Freelance Magento Developers vs. In-House Teams
When searching for a development service, online store owners often face the dilemma of choosing between a Magento 2 development company, a developer, or an in-house team. It is crucial to consider these options as comparing them allows you to select the most suitable solution for your Magento business without wasting any money.
Here is a comparison table outlining the pros and cons of each option compared to the other two, providing you with valuable insights.
|   | Magento Development Agency | Freelance Magento Developers | In-House Teams |
| --- | --- | --- | --- |
| Pros | Have a team of experienced developers, designers, and project managers working together to deliver high-quality Magento solutions | Work remotely and have flexibility in terms of availability and project management | Provide direct control and quick communication between team members |
|   | Expertise in building and improving entire eCommerce websites using Magento | Expertise in specific areas of Magento development, such as frontend or backend development, module customization, or theme design, rather than a comprehensive solution | Suitable for larger businesses or those with ongoing development needs because of its long-term scalability and flexibility |
|   | Stay updated with the latest trends and technologies | Cost-effective, especially for smaller projects |   |
|   | Can handle complex projects and offer comprehensive services, including design, development, customization… |   |   |
| Cons | Higher costs compared to other options | Online merchant must thoroughly evaluate the freelancer's skills, experience, and portfolio before hiring, as the quality and reliability can vary | Establishing an in-house team requires significant investment in recruitment, onboarding, infrastructure, and ongoing management |
Ultimately, the decision to choose a Magento development agency, freelance Magento developers, or in-house teams depends on your specific requirements, budget, timeline, and the complexity of your Magento project.
Looking for
Customization & Development Services?
8+ years of experiences in e-commerce & Magento has prepared us for any challenges, so that we can lead you to your success.
Get free consultant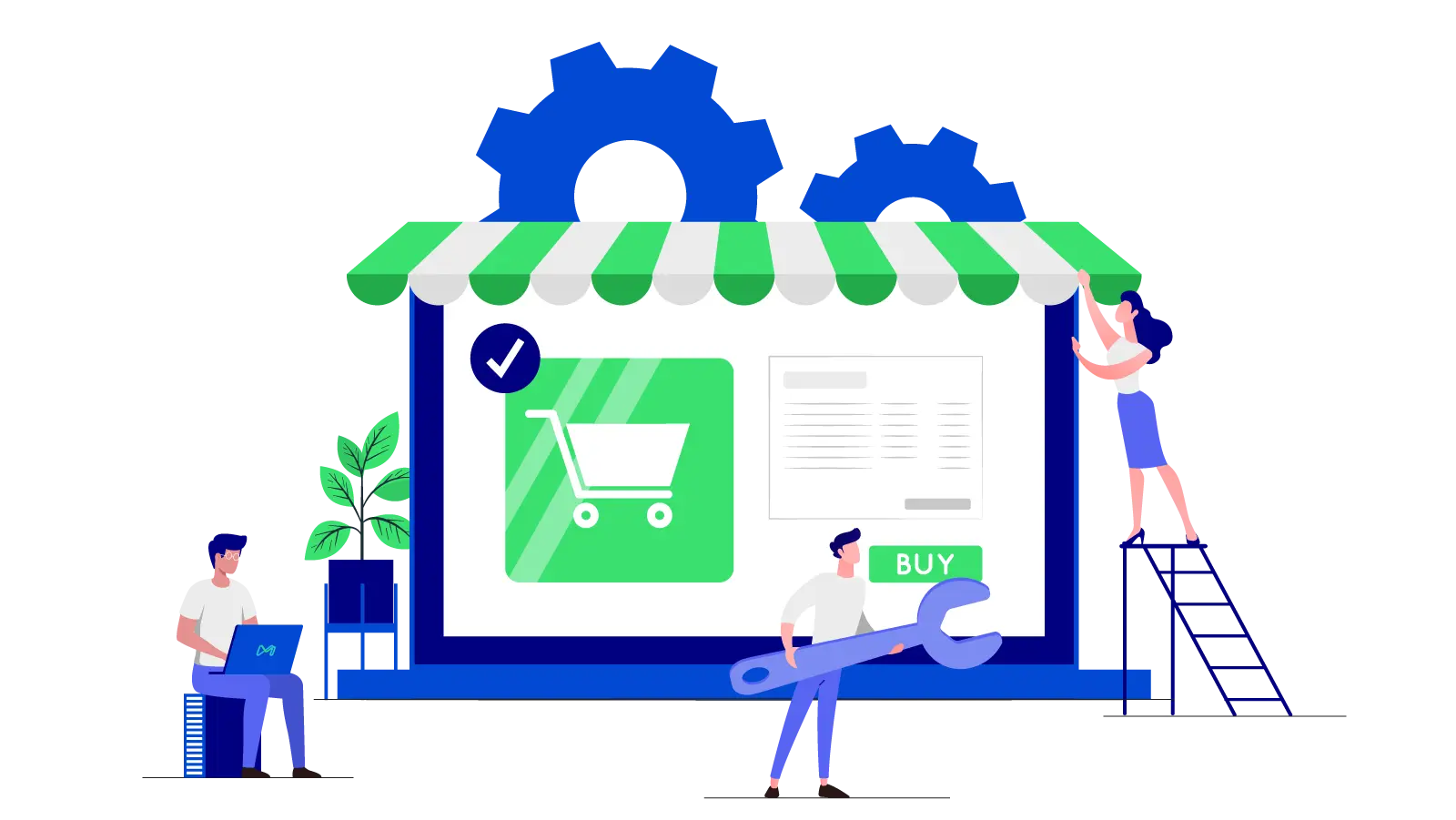 Conclusion
The vast and competitive eCommerce market is witnessing the continuous entry of numerous businesses, both big and small. This competition allows business owners to benefit from cost-effective solutions offered by development companies and similar service providers.
However, it is important to note that not all companies provide high-quality services at a reasonable price.
Choosing the right company to develop a Magento 2 store is crucial to quickly dominating the market. Hopefully, with the above list of highly-rated Magento 2 development companies, online merchants can choose a reliable partner to build and develop a high-quality eCommerce website on the Magento platform.
Related post: Top 9 Reasons To Choose Magento Development Services For Your Store
Website Support
& Maintenance Services
Make sure your store is not only in good shape but also thriving with a professional team yet at an affordable price.
Get Started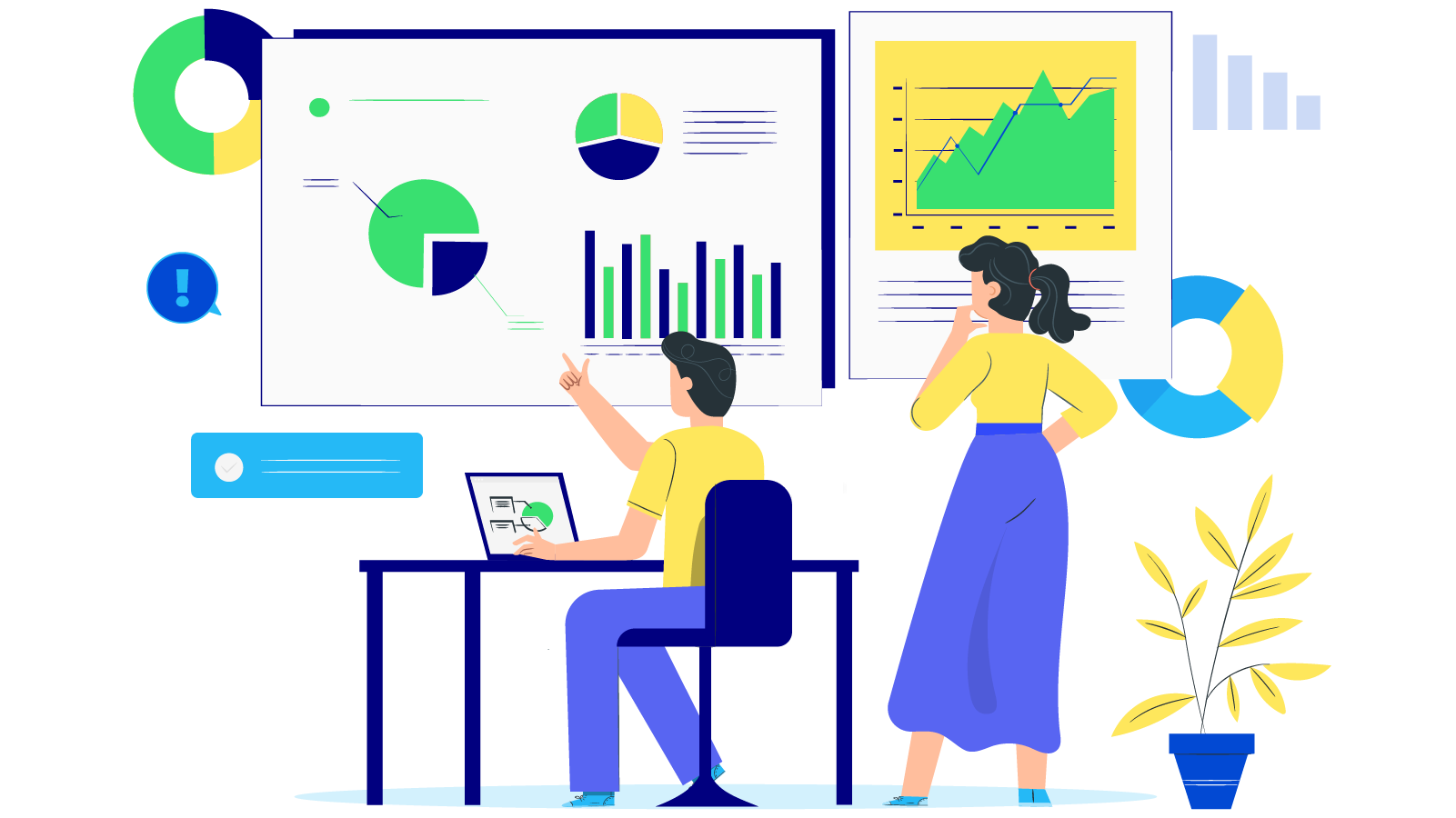 New Posts



Subscribe
Stay in the know
Get special offers on the latest news from Mageplaza.
Earn $10 in reward now!