A LOVE POEM
FROM MAGEPLAZA
Dear our valued current customers and future customers,

Tet (Lunar New Year 2018) is in air, and we're here looking forward to it everyday. Beautifully, this Tet is around the Valentine's day, and we consider this occasion as a good time to express our affection for you, our lovely customers. To show our love to you, we created a love poem with big gifts for you during 3-day period. Please scroll down for more information.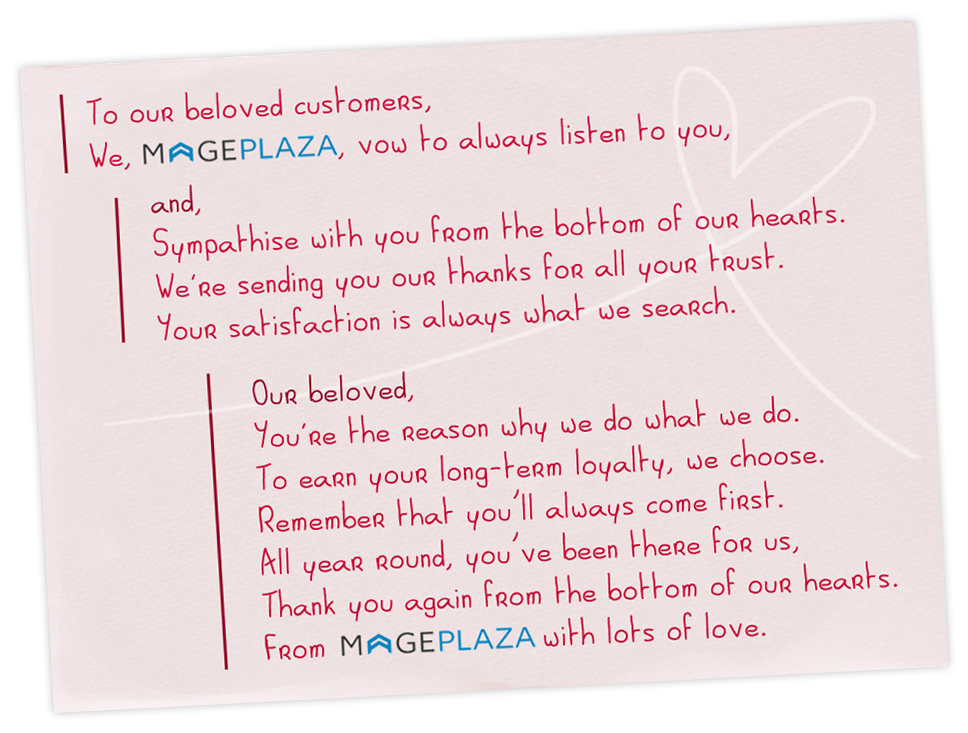 What will you have from us this special occasion?
From February 14 to 16, we offer 18% discount on everything by using the coupon code TET18 at checkout. Specially, please use the coupon code VALENTINE14 to get 32% off on one day Feb 14 ONLY.
* This 3-day promotion offers you unlimited opportunities to cut down 18% of on everything. From Feb 14 - 16, use TET18 at checkout anytime you want.
The coupon cannot be used simultaneously with other promotional codes nor exchanged for cash
** This special promotion is on one day only. On Feb 14, please use VALENTINE14 at checkout at anytime you want.
The coupon cannot be used simultaneously with other promotional codes nor exchanged for cash