Hire Shopify

Experts/Developers
by Avada Commerce
Ready to launch your own E-commerce store? Hire Shopify experts and developers from Mageplaza to make your dream business come true!
Talk to us now!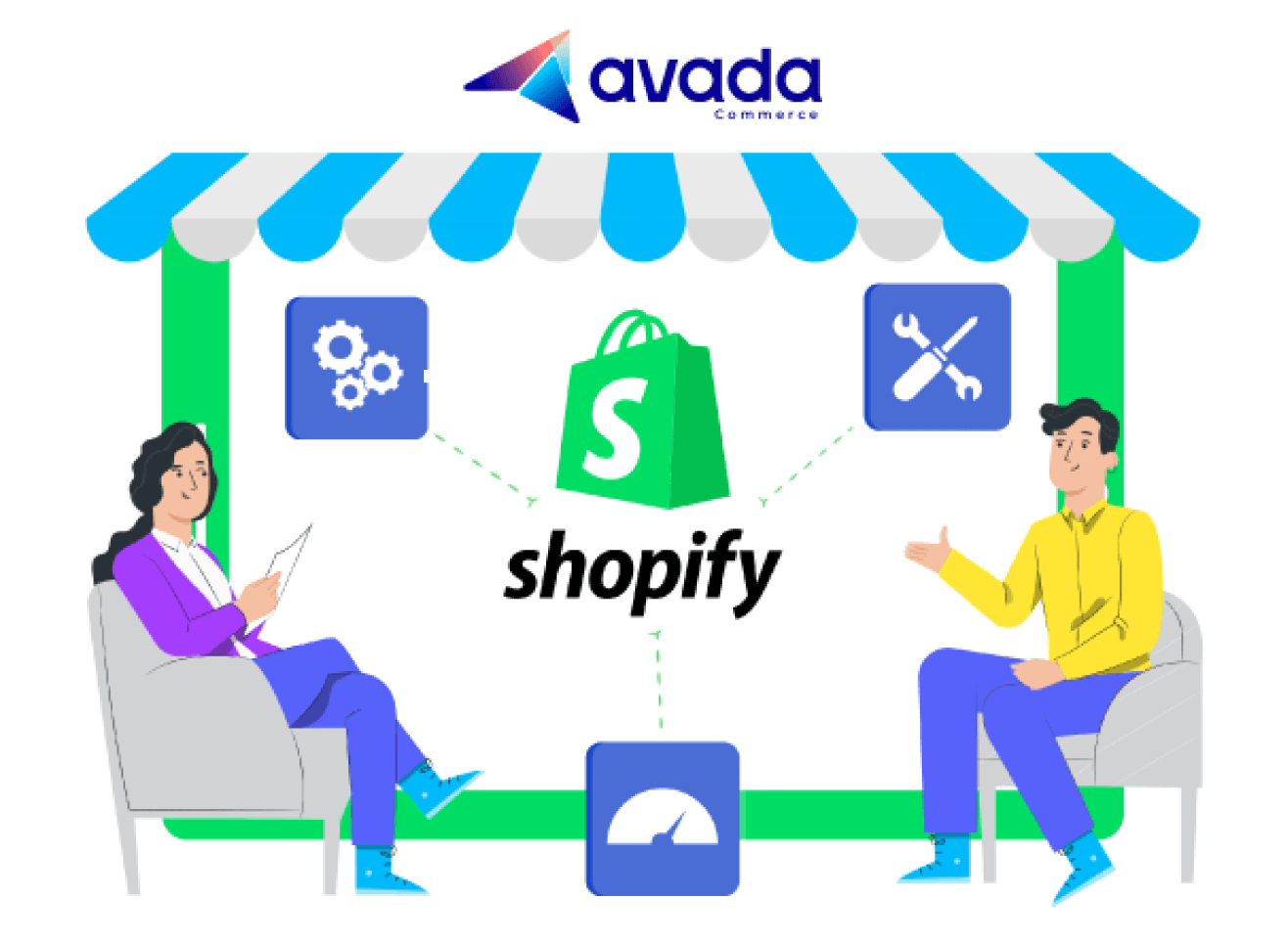 Why is Avada Commerce your trusted choice?
Avada Commerce has proved its power in the Shopify app market with a huge number of merchants worldwide. As a part of Avada Commerce, Mageplaza believes that all clients will be satisfied with our Shopify services.
Partner with our seasoned Shopify experts/developers
Whether expanding your Shopify store's functionalities or customizing your Shopify theme, we can cater to your custom needs when you hire our Shopify experts.
Backed by nearly 10 years of experience, our Shopify experts can bring specialized skills and knowledge to your E-commerce store. We can customize your Shopify store, design unique user experiences, and integrate third-party apps for enhanced functionality.
Hire experienced Shopify developers with the right skills who can understand your requirements. As a result, they'll maximize your Shopify store's potential and take it to the next level.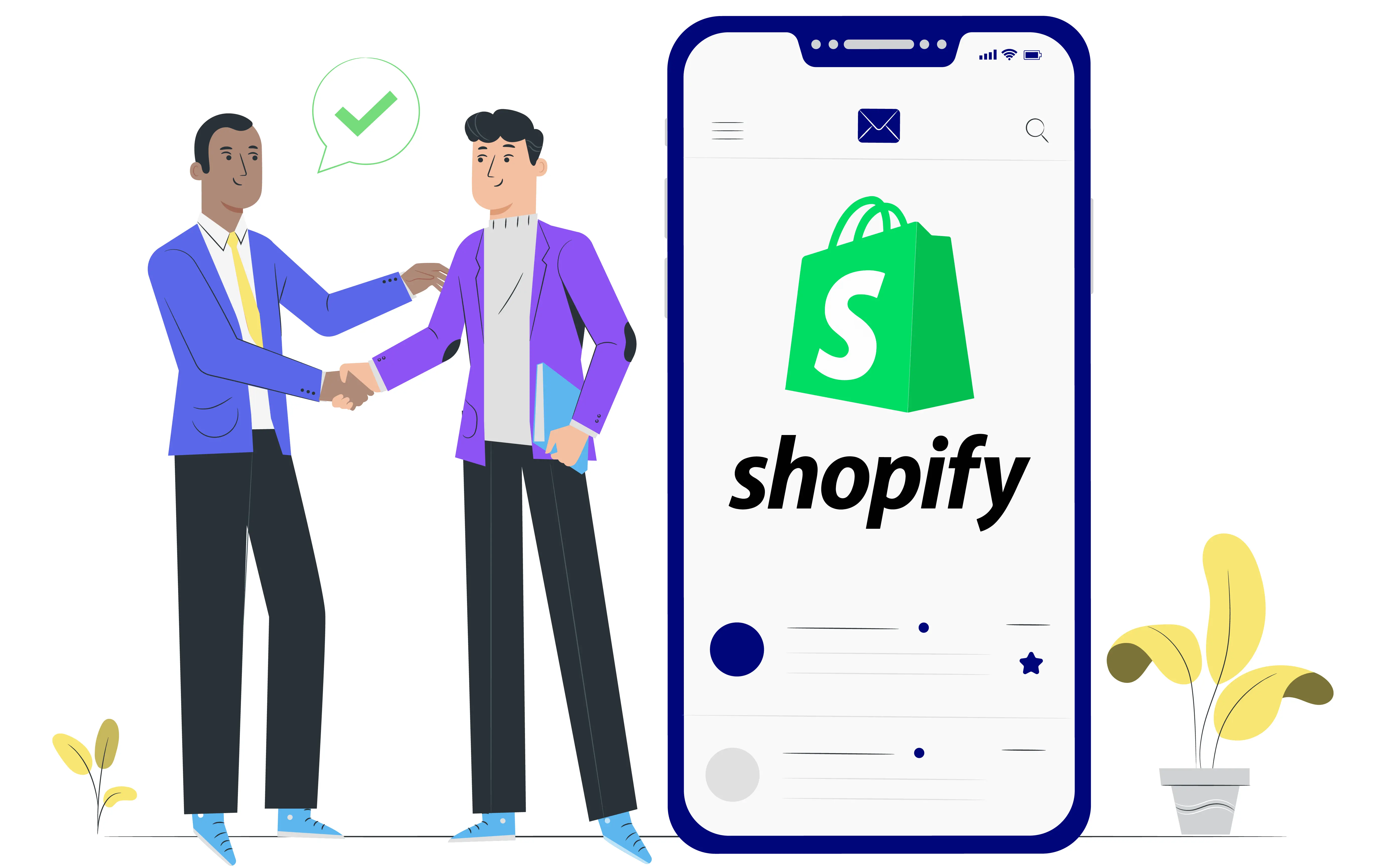 Hire Shopify experts for every need
From small tweaks to custom website development - our Shopify experts have got you covered. Let's see how our Shopify developers can help you!
Want to build an awesome website with talented Shopify developers?
We are just a form submission away!
How to hire Shopify experts/developers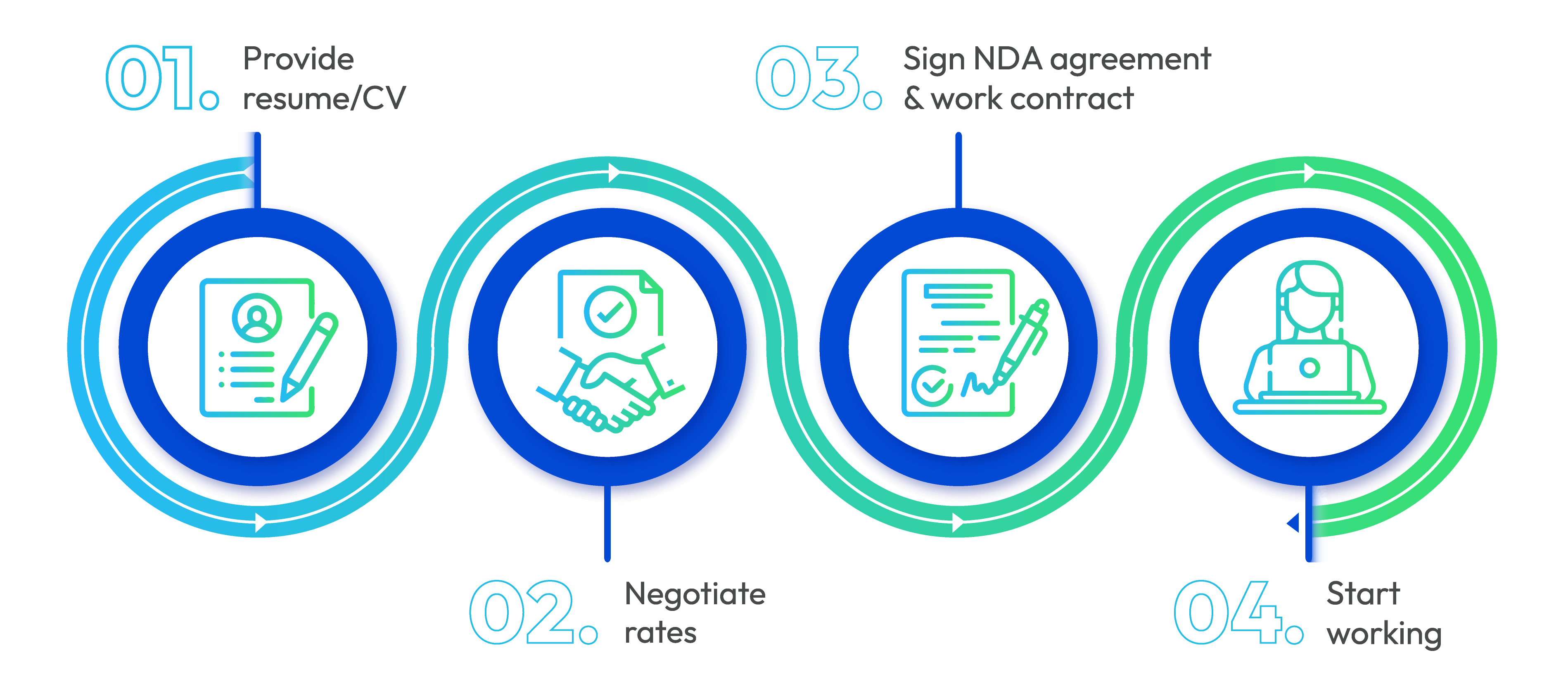 Cost to hire Shopify developer
Hire Shopify developer on an hourly basis
Hire Shopify developer on each package
Why you should hire Shopify experts/developers from Mageplaza
At Mageplaza, we believe the satisfaction of clients matters a lot, so we always offer an engagement and hiring model that matches their requirements. Here are some reasons you should partner with our Shopify experts/developers.
Shopify expertise
With nearly 10 years of experience, our Shopify developers are well-versed in all aspects of this platform. They've worked with clients from various industries, such as E-commerce, healthcare, education, manufacturing, food & beverage, etc.
Code
We develop creative solutions with JavaScript, HTML, CSS, Liquid. And we test to the max in every major browser and device. Every line of code has been double-checked by a second Shopify expert who has worked in E-commerce for years.
Transparency
To ensure you're always up-to-date on your project's progress, our project managers communicate with you frequently through emails, phone calls, and video calls. They'll provide you with updates weekly, bimonthly, monthly, and even daily if you want.
Timeliness
We work closely with you to establish a realistic timeline that takes into account the project's scope, the resources required, and any potential roadblocks. Then, we work diligently to ensure that your project stays on track and is completed within the agreed-upon timeline.
Security
To protect your privacy and security, we'll sign NDAs and contracts before starting any project. Besides, we'll maintain your data up-to-date by implementing high-security layers for your Shopify store. So, just rest assured when working with us!
Support
There's no need to worry about time zone differences if you contact our Shopify experts for hire. Our support team is available to assist you with any questions or issues you may have. We also provide ongoing support to ensure that everything is okay.
Pricing
Don't worry much about Shopify expert cost! We offer flexible and affordable pricing options to suit your specific requirements and can provide discounts for larger projects and ongoing work.
Scalability
Partnering with our Shopify programmers gives you the flexibility to expand your business without cutting corners. Besides, it's easier to stay ahead of the competition. Shopify experts will help grow your business, while you can focus on other essential aspects.
Innovation
We're constantly innovating and improving our services to stay ahead of the curve. We stay up-to-date with the latest technologies and trends to ensure that your business can win the game. Just believe and contact us today for high-quality Shopify developers!
Contact
Schedule a call for free consultations
Get your project started and completed today with a team of experienced Shopify experts/developers!
Frequently asked questions (FAQs)
Absolutely yes. Hiring a Shopify expert/developer is the best choice to save your time and resources. Because Shopify experts have worked on this platform for many years, they'll know what's best for your business. As a result, you can spend time on other essential business aspects.
Shopify experts/developers offer a wide range of services, such as theme development, API integration, E-commerce development, app development and customization, migration services, and Shopify Plus enterprise services. Besides, they also provide SEO services, support and maintenance services, and consulting services to help businesses maximize their Shopify store's potential.
Working with a Shopify expert/developer typically involves an initial consultation to discuss the client's requirements and goals. From there, the Shopify expert/developer will provide a detailed estimate and timeline for the project, and work closely with the client throughout the development process to ensure that all requirements are met.
To find the right Shopify expert or developer, consider the following factors:
Experience and expertise in working with Shopify
Portfolio and previous projects
Reviews and ratings from past clients
Communication skills and responsiveness
Pricing and budget compatibility
Understanding of your specific requirements
By carefully evaluating these aspects, you can make an informed decision and hire the professional who best matches your project needs.
It starts from $15/h if you hire a Shopify developer/expert from Mageplaza.
In general, the Shopify expert salary can vary depending on the scope of the project, the level of expertise required, and the experience of the expert/developer. Most Shopify developers/experts offer transparent pricing and detailed estimates based on the client's specific requirements.
It takes around a few weeks to a few months if you work with Shopify developers/experts from Mageplaza. The timeline for completing a project with a Shopify developer/expert can vary depending on the project's scope and the complexity of the requirements. Most Shopify developers/experts provide a clear timeline for the project and work closely with clients to ensure that deadlines are met.
Shopify developers/experts often offer ongoing support and maintenance services to ensure that your store continues to function smoothly after the project is completed. It can include regular updates and maintenance, bug fixes, and technical support to address any arising issues.
You can hire a Shopify expert or developer for a specific task or a smaller portion of your project. Mageplaza experts are flexible and offer services on an hourly basis or for individual tasks like theme customization, app integration, or payment gateway setup.
You have the option to discuss your requirements and negotiate the Shopify expert cost based on the specific task you need assistance with.