Magento 2 checkout not working, not loading is one of the serious problems you will deal with and have to fix in time if you still run the default checkout module on your Magento 2 store. In this post, with the researching of Mageplaza team, I will show you some of the common errors as well as the great solution for you.Besides, considering about getting your store equipped an One step checkout can be a potential measure.
Common Error in Magento 2 checkout page
Here are two common errors that may occur on the default checkout page.
1. Magento 2 checkout page is too slow
As you know, Magento 2 default checkout is too slow includes two steps: Shipping Address, and Review & Payment. Although that checkout is improved instead of six steps in Magento 1 version, the difficulty the user has to meet is loading the next steps. Damiende, a Magento user and a member of Magento Forum, has described the error he got in detail. He said:
Checkout page loads; (has loading bar for shipping method, payment method, and summary) - total 8 seconds wait
User inputs country (checkout reloads the shipping method, payment method, and summary) - total 8 seconds wait again
User inputs zip/city (checkout reloads again) total another 8 seconds wait.
User selects shipping method - (summary reloads) total wait another 5 seconds.
User selects payment method - (summary reloads) another 8 seconds wait.
With the standard edition, it is too long for an ecommerce site to load. Under my view, the huge revolution of your checkout module is very urgent.
2. Magento 2 checkout page is not loading and get page blank
When you run Magento 2 default checkout, sometimes you will get an empty page as the below image: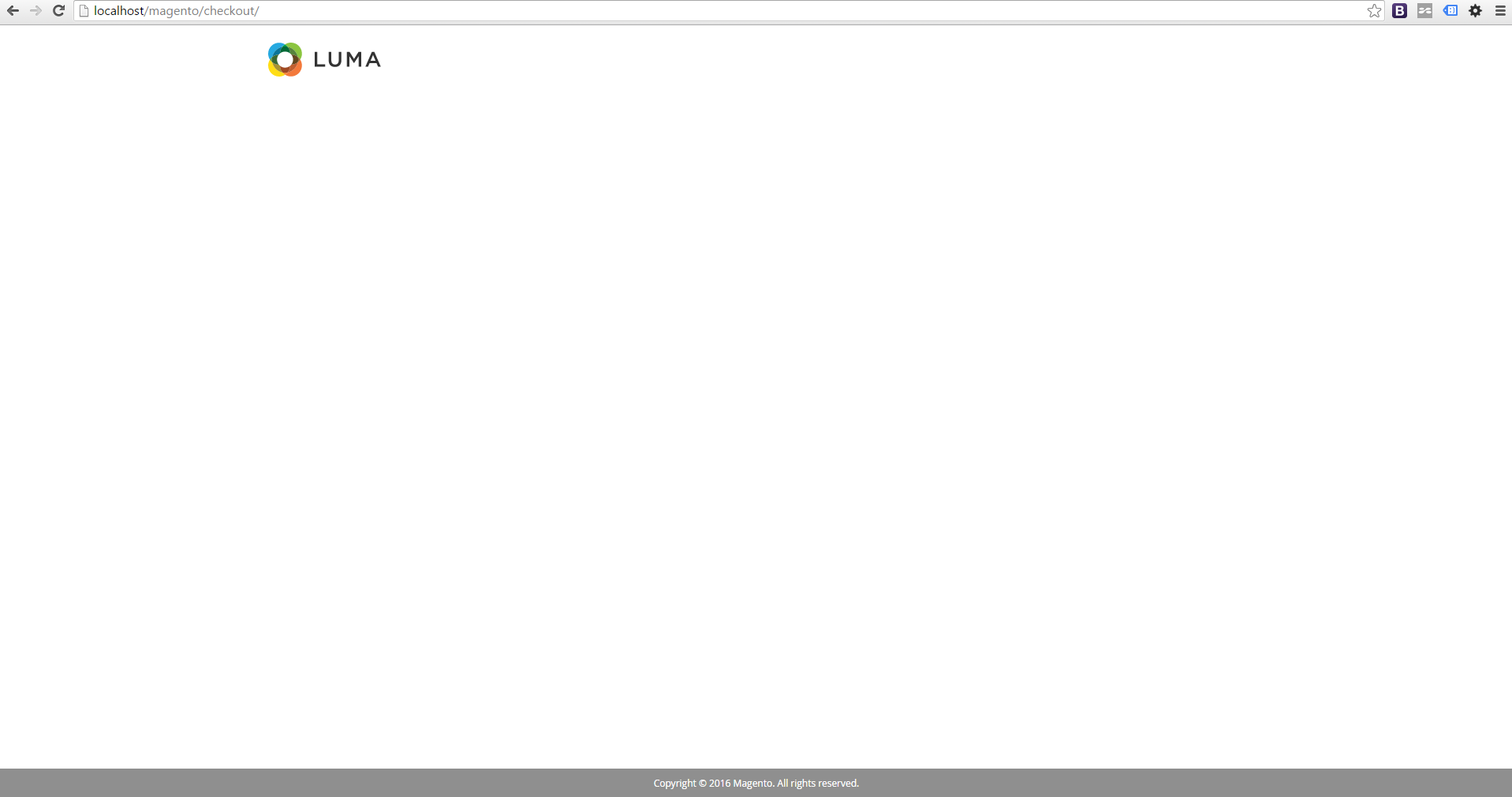 What are solutions if the checkout page not working?
The checkout page plays a critical role in completing the customer's online shopping. Let's imagine that if you start buying some items in an online store, all functions and features of that product make you so happy, and you decide to buy them for yourself. Unfortunately, it takes too long to load the checkout page or even it doesn't work with the empty page. This is the main reason causing the high abandonment cart rate. In order to solve that, I highly recommend the reliable checkout module - Mageplaza 2 One Step Checkout extension by Mageplaza.
1. Overview of Mageplaza One Step Checkout extension
Magento 2 One Step Checkout is developed by Mageplaza's experts with the purpose to be smarter and more convenient than the default checkout. Therefore, you will have a chance to get the single checkout page that shows all checkout information. Let's check the following screencast: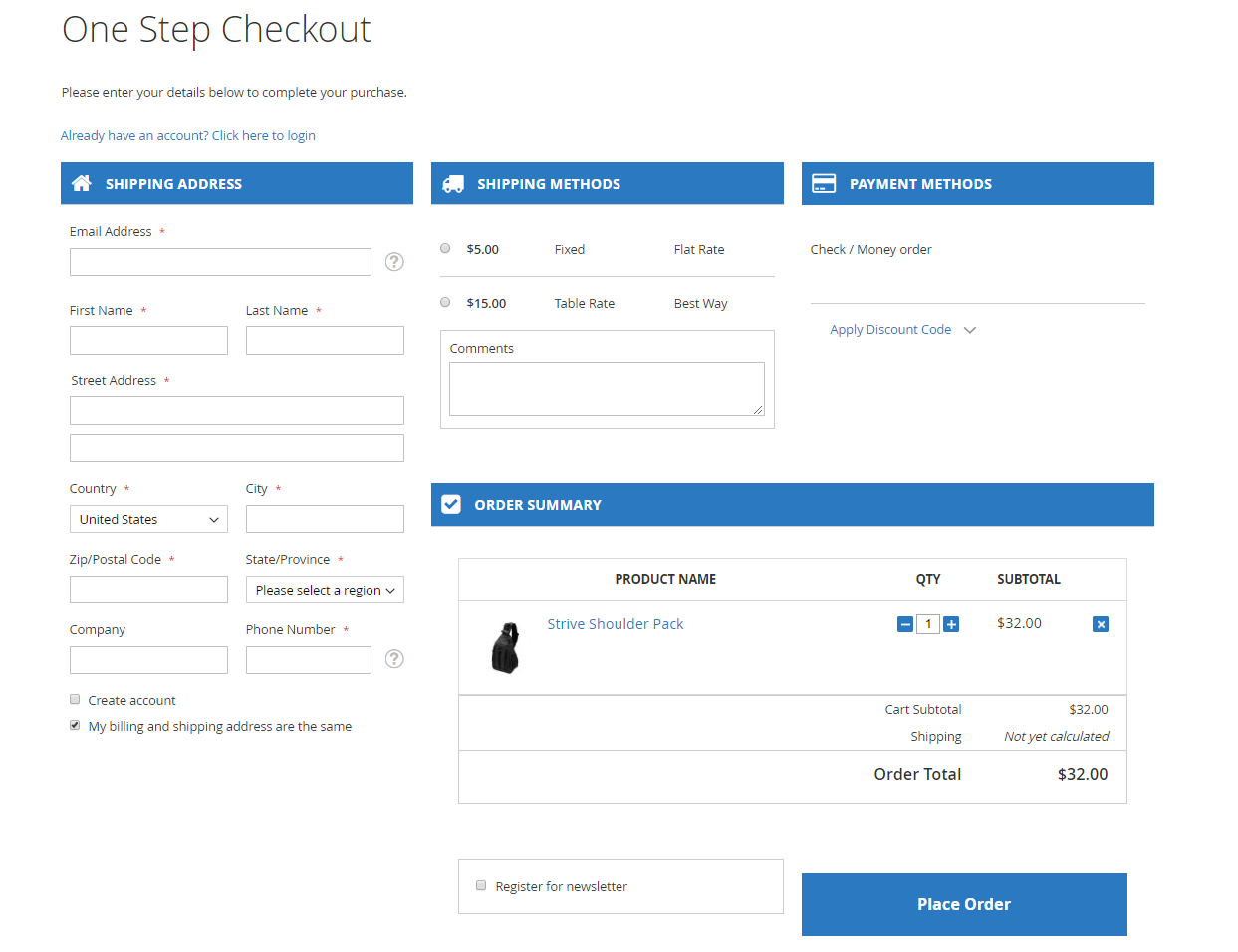 Magento 2 One Step Checkout extension just takes about 1MB in the memory of your website, so you don't worry about the checkout page loading. Additionally, Mageplaza also focuses on developing its useful functionalities to improve the checkout process effectively.
2. Robust checkout process
Now, take a look at three highlight features from Magento 2 One Step Checkout module.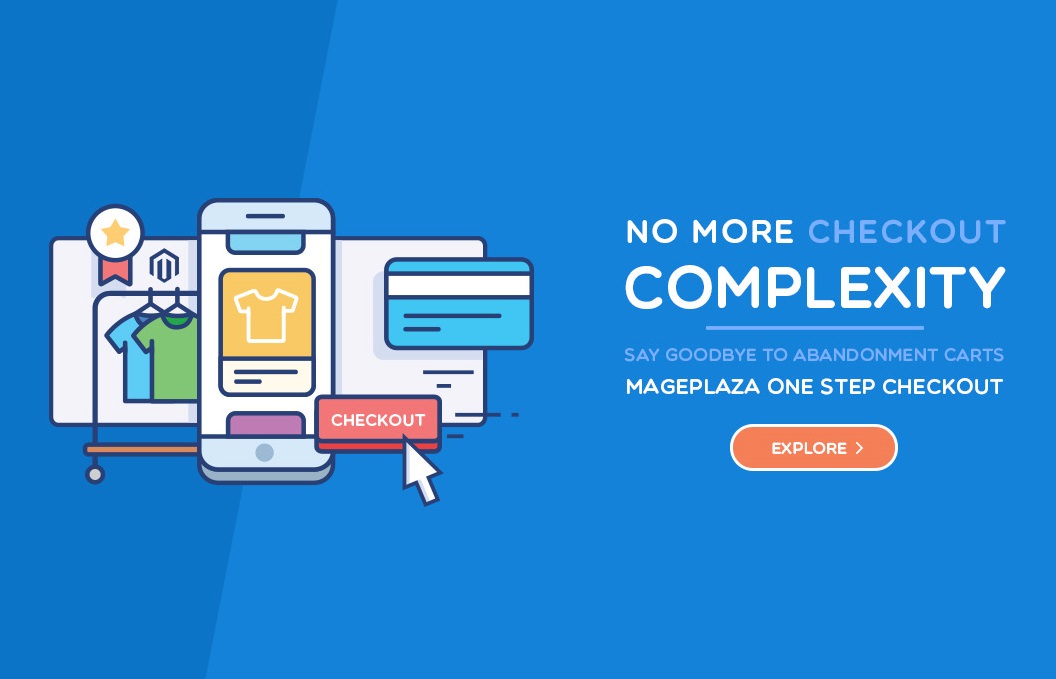 Google Address Suggestion means showing all options related to the typed characters in the address field. With the dropdown list, the user can select the right address instead of filling out by himself/herself. Moreover, Mageplaza gives the advanced button "Find me" that allows locating the current position automatically. All of them are based on Google Map data.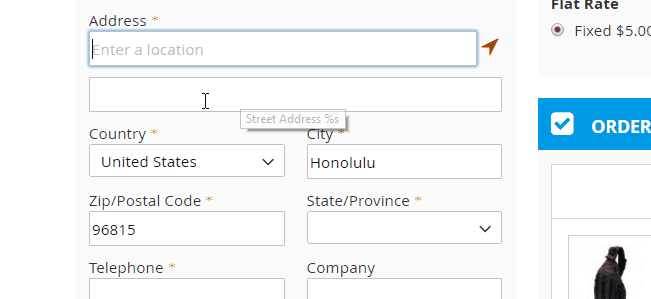 b. Auto-update information
As the above overview, Magento 2 One Step Checkout by Mageplaza accepts all activities on the single checkout page, that means it is possible to change the quality of the product on the cart.
c. Ajax Technology
Ajax Technology is the most modern technology almost eCommerce module, and of course, Magento 2 One Step Checkout is no exception.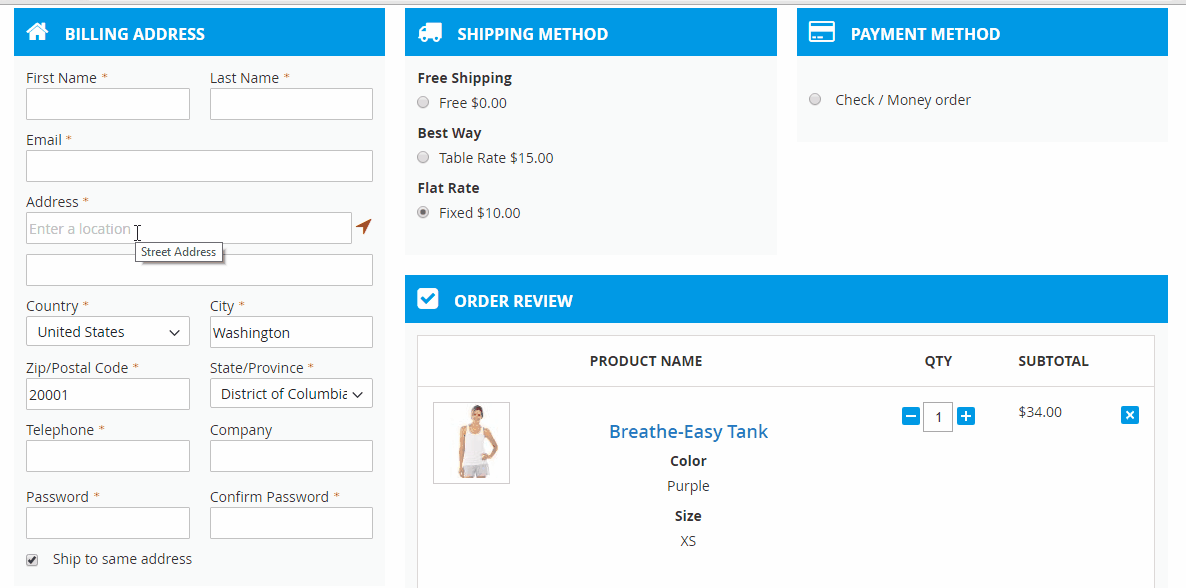 As you see on the short video, when the user updates the address field, the rest section like Shipping Method and Payment Method will re-load to show the relevant options for each one.
To learn more about Magento 2 One Step Checkout extension by Mageplaza, please click button bellow!