As each manufacturer has their own unique characteristics no matter what they are selling to make their brand become noticeable to the shoppers, the One Step Checkout extension for Magento 2 is easy to customize to fit with your website theme - Magento 2 Checkout Customization.
It is usually mistaken that checkout step should be simple which does not require to follow the store theme. However, every store owner should aware that leaving the checkout page being different from the rest of your store site can create trouble even sales decreasing. The reason for this problem is that your shoppers are effected with the mismatch from the checkout page and your site become unreliable.
Moreover, the customization is unlimited as Mageplaza One Step Checkout is 100% open-source. Besides, Mageplaza team is always willing to help the clients to bring best to the business.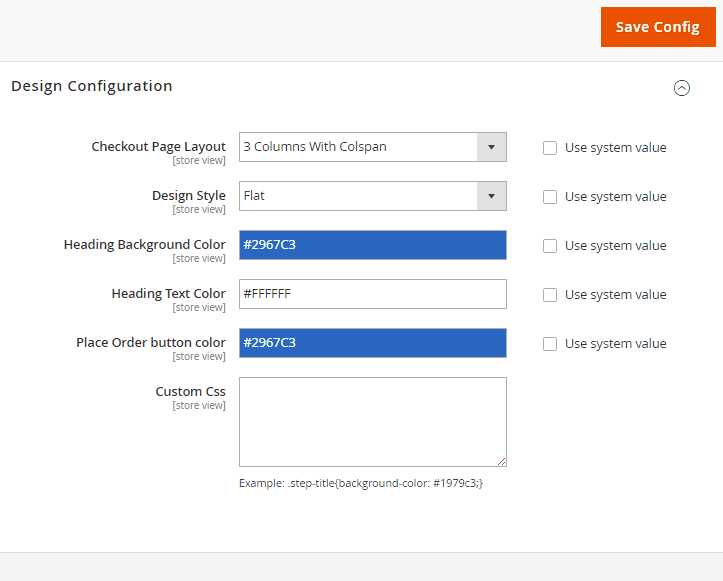 Customization in Admin
To help store admin manage the checkout page with ease, all needed custom fields has been added into the backend interface. Therefore, store admin can change checkout page color, layout, columns, etc without viewing any code. For detail,
Checkout Layouts
There are 3 layouts to choose in the backend: default, flat design, and col-span. The store admin can follow the path - Store > Configuration > Mageplaza > One Step Checkout > Design Configuration - to choose the expedient one for your store.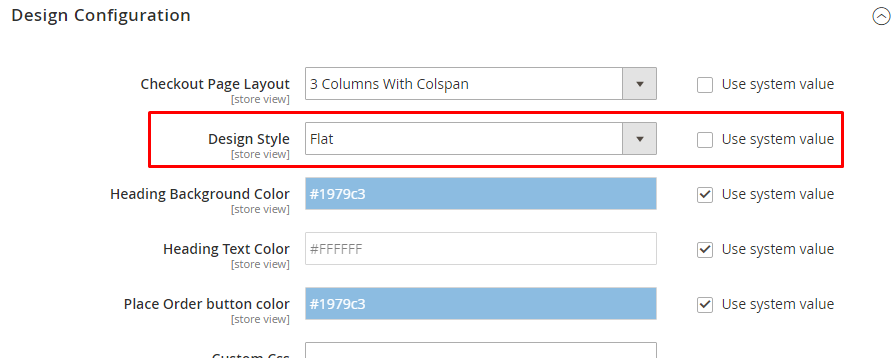 Checkout Columns
The number of columns is also changed in the backend: 1,2, and 3 columns and the store admin can also configure the checkout columns by following the path about to the Design Configuration section.

Customize Color
The color of Place Order button and the Headings are also customizable. Store admin can freely select among 16 million colors to apply the most suitable one with the store brand. Particularly, Heading Background Color, Heading Text Color, and Place Order button color are available in the same section.

Customize CSS
Customize CSS in the admin: store admin does not have to add the CSS in the file but only need to change it in the admin interface.

Customize One Step Checkout
The One Step Checkout extension for Magento 2 is built as 100% open-source code which allows other developers to involve in the customization. Every function and class are left open so that everyone can customize it effortlessly. Furthermore, you can also contact Mageplaza team who has the most professional supporters to make customizations for you.