Bringing the most powerful and convenient Layered Navigation for your Magento 2 store is always the priority of Mageplaza. As a result, we are proud to introduce an advantageous and wonderful feature, named Ajax Loading, which is integrated into Magento 2 Layered Navigation Ultimate.
Thanks to Magento 2 Ajax loading, your site will be more pleasure to use while the shoppers can update parts of the page without needing a reload of the current page or the load of the whole new page, it was typical in past years.
Related: Magento 2 Lazy Loading Product & Image
Screencast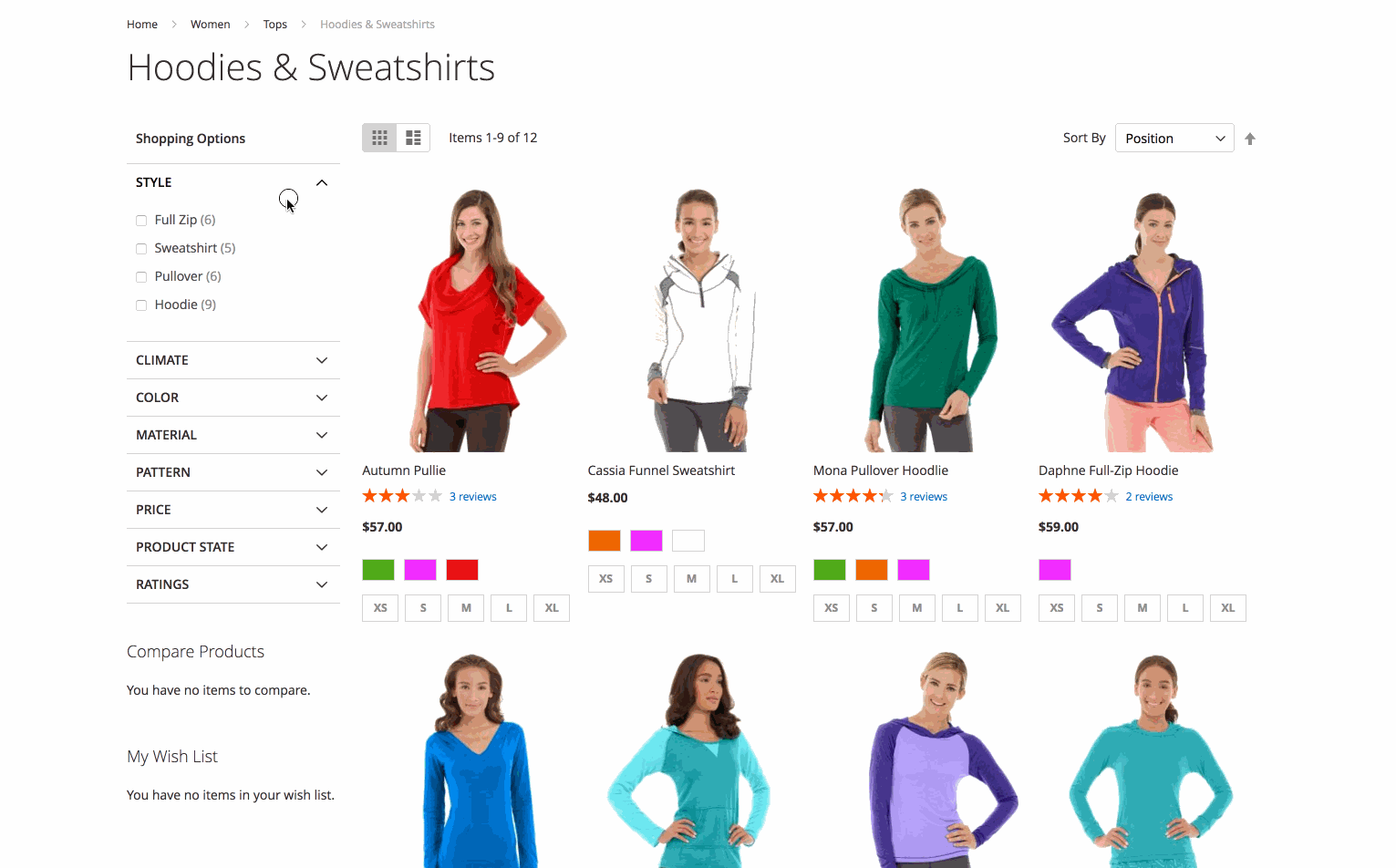 Advantages
Cut loading time
With Ajax Loading, the shoppers now no longer need to reload the page when using Layered Navigation. It means they can save much loading time while filtering their desired items. Shoppers are more likely make a purchase when they can search the products quicker. This feature is completely a special treatment to boost your business.
Better interactivity
When shoppers use Mageplaza Layered Navigation to search, the result items will be automatically updated everytime the filter is applied. That leads to the better interactivity between the store and the shoppers, and make the shoppers feel pleasure while using your store's Layered Navigation. Moreover, they will subconsciously like your store and will get back to it.
Friendly URL
Each search result while filtering will have a custom URL which is simple, easy to remember and help to describe the page to search page. With this, the shoppers can go to the page without AJAX, this means they can copy or bookmark the URL for the next visits. This friendly URL will be an effective way to boost the SEO performance as well as increase the conversion rate.
Sales-boosting
Cutting the loading time, better interactivity or friendly URL - those absolutely are the great ways to improve the user experience and optimize the conversion. It means you will have more chances to turn a visitor becomes a loyal customer of your store and simultaneously, boost the sales significantly.
Now Mageplaza released Free Ajax Layered Navigation for Magento 2 Github: Magento 2 Free Layered Navigation