Mageplaza Layered Navigation - 5+ Case Studies on Actual Magento 2 Stores
Mageplaza Layered Navigation - 5+ Case Studies on Actual Magento 2 Stores
Let's see how websites of different sectors deliver advanced purchasing experiences with Layered Navigation extension by Mageplaza.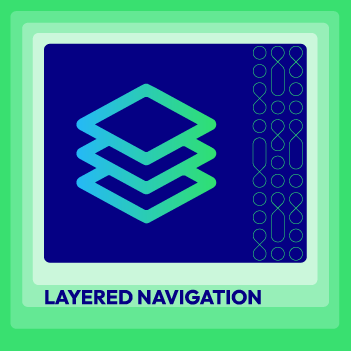 Layered Navigation for Magento 2
Simplify your shopping experience with our advanced search and filter options
Check it out!
Table of contents
How do stores deliver wonderful shopping experiences with Layered Navigation?
Multi-filter with Ajax loading for enjoyable shopping experience
Feature overview
Multi-filteris a filter system that can acquire multiple attributes. From the generic category page, customers can select multiple options describing product attributes to narrow down the list. Each time a customer clicks on a filter option, the page will remove irrelevant products and show only products that contain all attributes selected with Ajax loading technology loading requested content without reloading the whole page.
Improve shopping experience with Layered Navigation!
How does this look on actual stores?
Let start with Joe Browns, an outstanding fashion retailer in the UK with a unique style in both product lines and services. Arriving at the website, you will probably be impressed by the bold and experience-centric design.
Even though the number of SKUs on Joe Brown's online store is not big, the brand doesn't treat the shopping experience poorly. Looking at this example, you will notice that the filter is developed carefully with a great understanding of customers behaviors that seems to pick up the right features that customers might look for.
Maybe after a few clicks, a perfect filtered list will appear with relevant products and buyers can quickly select products to purchase.
Being a different case from the first example, the second one is a wholesale website. Kroll Corp is a well-known distributor of law enforcement, public safety, military, homeland security and shooting sports products for more than 35 years. Kroll Corp website is a comprehensive system that stores thousands of SKUs virtually. With thousands of products consisting of a variety of specifications, application of Layered Navigation Ultimate is definitely a right choice.
Multi-filter allows Kroll's customers to narrow down the generic list of products and receive the most relevant list of items that can be chosen from in a short time.
Another example is ClearBags - a leading multi-industry packaging provider based in the USA. With a website of more than 5000 SKUs, letting customers filter through a well-thought-out system is definitely necessary.
The enormous category is easy to be filtered out with detailed options. Customers can simply select desired attributes to get the closest matches for their demand without delays through Ajax Load.
Show subcategories on top of each category page
Feature overview
The category page will feature its subcategories through small blocks on the top of the main content section. Customers can easily have an overview of what type of products in the category and quickly jump right to the subcategories that they are interested in.
How does this look on actual stores?
Netmeds is a giant medicine and OTC product provider in India. The online shop has several hundred thousands of SKUs which require a robust filtering system. Therefore, Mageplaza Layered Navigation Ultimate is a good fit.
Because of the extensive variety of products, on some of the category pages, Netmeds shows the subcategory slider. For example, under Covid Essentials category are Immunity Booster; Mask, Gloves & Protective Equipment subcategory, and more.
Enhance filtering experience with Layered Navigation now!
Enable Price-slider for the the most of flexibility
Feature overview
Just like its name, price-slider features a slider on which customers can adjust the price range flexibly, both with the lowest and highest price. With this feature, brands can expand the possibility that a buyer can come across an adored product while flipping through different price ranges.
How does this look on actual stores?
Let's look at the website of Boeties, an online footwear shop selling different kinds of boutique boosts, shoes and sneakers for fashion-lovers all over the world. In the fashion era, it's hard to set a limit for anything even the budget of the buyers, therefore, the brand uses the price-slider on the layered navigation to allow users to freely explore the product range with a flexible budget.
Another brand using Price Slider is Kroll, even though the wide variety of products is its advantage, the brand still wants to make sure that customers can narrow the selection down by a smooth price slider. This feature definitely simplifies the price range selection process, at the same time, makes decision making a lot easier. The style of this price slider is Default style - made by Mageplaza. Let's see.
Learn more: How to configure Price Slider?
Boost sales effectively with "On-sale" filter
Feature overview
The On-sale filter allows customers to filter through the selection to see products having discounted prices. This feature will automatically exclude the full-price items and can be named as "On-sale" or "Clearance".
How does this look on actual stores?
Robbins Brothers is known to be a lifelong brand selling jewelry based in California, USA. Their lovely website is a perfect place for customers to shop for an engagement ring online and also other jewelry types. Besides letting shoppers get inspiration by scrolling through various selections, the brand also breaks down their product range by multiple layers of filters such as ring types, price, designers and collections, and specially a price status - clearance.
For the fact that a diamond jewelry item is never a small purchase, the brand frequently gives clearance sales to attract price-conscious customers as well as free up stock for new items. Look at the image above, you will see the filter Clearance which is placed together with other important filters. This is an intelligent feature that helps the brand to motivate customers to click on the filter to section discounted products and have a look at them.
Another example is Totally Furniture, a giant one-stop-shop for furniture based in Florida, USA. The webshop has hundreds of thousands of items, which requires an effortless filter system. Also, for the fact that the stockroom of a furniture company can be packed with a huge amount of unsold items, using a noticeable "On-sale" fitler is totally a good idea.
As you can see, the number of discounted products is surely enticing with bargain-hunters. With this marketing tactic, Totally Furniture can both increase their revenue and reduce surplus stock.
Utilize "New product" filter to arouse customers' curiosity
Feature overview
Working similarly with "On-sale" fitler, "New product" filter helps customers to focus on only newly-released products. This feature contributes to the marketing aspect of the layered navigation.
How does this look on actual stores?
Being a one-stop-shop for decor and home-furnishing lovers, Totally Furniture knows that their customers look for not only deals or promotion but also trendy products with new inspirations. Therefore, the online shop uses a "New" filter to catch the attention of shoppers and encourage them to buy fresh products for their home.
Explore more: How to custom layered navigation in Magento 2?
Allow "Out-of-stock" filtering for hurry customers
Feature overview
Like the other two special filters, "Out-of-stock" filter enables the category page to automatically retain only in-stock products on the screen and ensure a smooth shopping experience.
How does this look on actual stores?
No customers want to scroll through a plethora of out-of-stock products to find some neccessary ones that still remain in the stock. This case apply for Netmeds. A website with a giant hundreds of SKUs each category.
Another example is Bob's Red Mill - a historic flour-making equipment company. Despite a not-so-large quantity of SKUs in their category, the brand still uses the "In-stock" filter that lets customers instantly separate out "out-of-stock" products. Just like Netmeds in the wellness industry, Bob's Red Mill knows that their shoppers might want to come to their store and grab some products quickly. That's why they choose to use this filter.
Improve filtering experience with Shop by Brand
Feature overview
Shop by brand is a special feature integrated into the Layered Navigation Ultimate version. With this feature, store owners can create distinct brand pages and add description including text and images. For customers, they are satisfied with brand shopping simply by using the Brand filter on layered navigation.
Learn more about Shop By Brand extension!
How does this look on actual stores?
HSP Diesel is a notable custom fabrication and diesel performance provider in Michigan. The company's website is a store for hundreds thousands of SKUs which serves full demand of customers. Because HSP Diesel supplies products of multiple brands, they prioritize the brand shopping by setting up a "Shop by brand" page that lists all brands and incorporate the brand filter to the layered navigation.
If customers want to view all brands, they can go to the Brands page from the mega menu.
On each product page, buyers can see the brand logo, and check out other products of the same brand.
Next, let's see more shops using Brand filters on their filter system.
How is Layered Navigation going to leverage performance in your Magento store?
Here are direct benefits that Layered Navigation extension bring to your store right now:
Highly-related shopping experience with attribute-based filter
Prompt filtering process through multi-filter
Smooth website navigation and exploring
High rankings with SEO-friendly links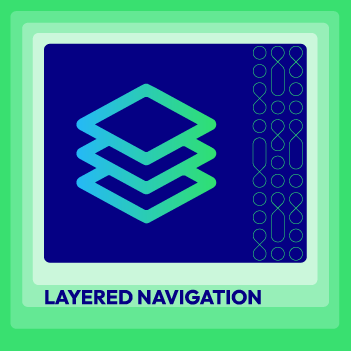 Layered Navigation for Magento 2
Simplify your shopping experience with our advanced search and filter options
Check it out!
Final words
Layered Navigation a must-have filter system for your online store. It helps you leverage customer shopping experience yet boost revenue flexibly. We can't wait to see more and more success stories with a joint hand of our extension. Hope to see your store soon in our updated versions of the article!
---
---

Marketing Manager of Mageplaza. Summer is attracted by new things. She loves writing, travelling and photography. Perceives herself as a part-time gymmer and a full-time dream chaser.
Subscribe
Stay in the know
Get special offers on the latest news from Mageplaza.
Earn $10 in reward now!