Stop challenging the customer's patience!
Magento 2 Layered Navigation Speeds up the buying process
Short Overview.
Magento 2 Layered Navigation Ultimate brings a list of filters to help your customers search and get their favorite products in the shortest way.
Ajax Loading page
Multi-filters
Price slider
Filter by product state and rating
Filter the options
Free Shop by Brand Included
100% Open Source & Customizable
Responsive & Retina Devices Support
Easy to install and customize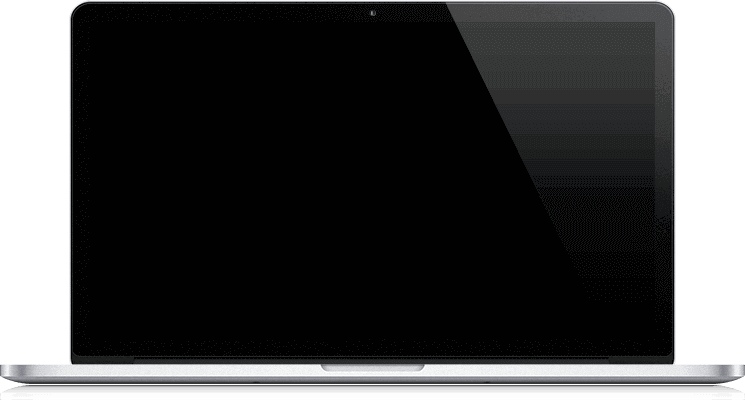 ↑%
User's Filtering Experience
Features Overview
Complete list of the features for your understanding
Ajax Loading page
Mageplaza Layered Navigation for Magento 2 supports Ajax Loading page which makes all of the matching results visible instantly after filtering any product attribute instead of reloading a whole page.This functionality will improve your site's performance much better.
Multi-filters
Magento 2 Layered Navigation extension allows shoppers to select multiple options for each product attribute. For example, buyers are able to look for both 'cotton' and 'fleece' in the Material section. The options can be shown as buttons or checkboxes for selecting.
Price Slider
Mageplaza Layered Navigation with the Smart Price Slider, your shoppers can adjust the range of filter price to have only affordable items displayed on the page. Hence, this is not only about an advanced feature of your store, this is also a thoughtfulness to your visitors.
In addition, Mageplaza Layered Navigation brings various styles of the price slider including Flat UI skin, Modern skin, HTML5 skin, Nice white skin, and Simple dark skin. It is flexible to custom it how to be harmony with your store's style.
More Filter Options
Visitors can filter by Ratings, New, Sales or In stock products. These features will be huge advantages in improving your store's performance.
Filter by Rating is another outstanding feature. The rating attribute will be displayed and show multiple filter options follow each rating level.
Free Shop by Brand Included
Featured brands customized to be displayed in the Layered Navigation Ultimate sidebar will help buyers quickly find their favorite brand names and save time.
All products page
Layered Navigation shows all products at once with infinite-scrolling feature which keeps customers on one page only
Testimonials
"Greatest satisfaction from real experiences"
"I quite admire with the working speed of Mageplaza support team. All questions are almost answered. Well-done guys!"

"Ajax loading technology is amazing. That helps my customers save much more time to find any item. Your extension really boosts my online sales."

"My customers reply to be excited with the new feature that Layered Navigation bring out. Thanks for the extension, Mageplaza"
Much more
Some of amazing features from Mageplaza Layered Navigation
SEO-friendly URL
SEO-friendly URL is not only well-organized for the high rank on the SERP but it is also easy to navigate and remember for the next search.
Scroll to top after filtering
After being enabled in the backend, the page will automatically scroll to top when loading results for your visitors to view.
Product count
The number of suitable products will be displayed in parenthesis right next to each product attribute. Product count feature is configured effortlessly by store admin in the backend.
Apply Filter button
The Apply Filter button is used to see the results at once when the shoppers finish ticking all options. This function will eliminate the continuous loading on your site.
Out-of-stock options
Store admin can choose to display or hide the options that do not have any product.
Expand by default
All options will be shown in the left sidebar menu if the Expand by Default feature is activated.
Quick Lookup Options
A search box will be available for each attribute and the customer just needs to insert the keywords to receive the result in a second.
Vertical and Horizontal Layered Navigation
Store admins can choose to display the Vertical Layered Navigation and Horizontal Layered Navigation easily in admin configuration.
Infinite Scrolling
It's implemented in a all-products page so as to enhance your shoppers' pleasure while surfing your online store.
Smart Pricing
Choose your suitable edition
Standard
Crafted for a Great Webstore Start
Ajax loading
Multi-filters
Basic Price Slider
Responsive design
100% Open-source code
Professional
Most popular
Includes all Basic features, plus ...
Config attribute separately
Expand by default
Scroll up after filtering
SEO-friendly URL
Filter By Product State, Rating
Quick Lookup Options
Ultimate
Unlimited Customization
Includes all Pro features, plus ...
Ultimate customize Price slider
Vertical and Horizontal Navigation
Images color swatch
Infinite scrolling
Frequently Bought Together
-17%
COMBO
Layered Navigation
Ajax Search
$328
$398
Free Update
Free lifetime updates
Premium Support
We offer fast response tickets.
60-day Money Back
There is no risk, why not give a try.
One-time payment
One-time payment, no hidden cost.
Frequently Asked Questions
We have answered a wide range of Questions for your Convenience
Q. Is this extension one-time payment or monthly fee?
Mageplaza Layered Navigation extension is one-time payment. We commit that there is no extra or hidden fee.
Q. How can I turn off the auto scroll to top after filtering?
The auto scroll to top feature can only be configured in the Pro package so please make sure you are using the right Navigation version. After that, you can go to your store backend and disable this feature in General Configuration.
Q.Is Navigation compatible with Quick View + Ajax Cart?
Yes, definitely. Layer Navigation and Quick View + Ajax Cart work well with together to bring the most shopping experience to customers.Besides, it is also compatible with all Mageplaza's extension like: Better Wishlist, Also viewed,Extra Fee, etc.
Q. Does it support for themes from other providers?
Mageplaza Layered Navigation with Filterable Attributes base on Magento 2 coding standard and use almost default template. That why it is nearly compatible with 100% themes. If you face problem, please stay calm and inform our technical team immediately. All the trouble will be fixed as soon as possible with the best technical team. To prevent all the cases, you can note down our support link at here
Q. Where can I find user guide?
You can read the user guide by click here
Q. Do you offer installation service?
Yes, you can see our installation service here
Q. What edition does this module support?
Mageplaza Layered Navigation is compatible out-of-the-box with Magento Open (Community), Magento Commerce (Enterprise) 2.1.x, 2.2.x, 2.3.x.
Q. What are your policy or terms and conditions for Layered Navigation module?
You can check our Terms of Use and Privacy Policy here.
Q. Do I need to purchase the support package when buying it from Mageplaza?
No, you don't. We provide 1-year support package to go along with our Layered Navigation extension. If you need and technical help after 1-year, then you will have to purchase another support package.
Q. Can I ask for a customization in Navigation?
Yes, of course you can. We can custom the module as your needs. Note that, customization may cost extra fee. Please submit your request at Contact form for more information.
Q. Can I purchase the Standard package first then upgrade to higher package later?
Yes, you can. Mageplaza supports all of our clients to upgrade from Standard to Pro / Ultimate package and you just need to pay the difference.
Reviews (77)
What our customers say
Great extension - awesome support
Super cool and easy extension and world-class support. Thank you very much! :-))
Great support
The tech support was very quick to identify and resolve the issue. They resolved the issue and provided exceptional support. Thank you so much Mageplza!
Layered Navigation is a great choice for me
The support offered by Drake was excellent. There was a quirk particular to our Magento installation that caused the Layered Navigation module not to display filtered results. The fix implemented quickly and smoothly.
Perfect Support. Quick & Professional ;)
Perfect Support. Quick & Professional. Drake did an extraordinary work!!!!!!!!!!!!!!!!!!!!!!!!!!!!!!! Everything is done correctly and fast. You can trust their extensions! Thank you so very much!!!!
Head of Eommerce
Excellent plugin (Shop by Brand) and great support. The team went way beyond to help and support our client custom request. Really appreciate all the efforts and one of the must-have plugin for our Trade retail ecommerce clients.
Good module, better support
Super quick and effective support. Prime did an extraordinary work. Thank you!
Feature Comparison Table
Mageplaza Layered Navigation includes three packages: Standard, Professional, and Ultimate. Let's take a glance at the comparison table.
| | | | |
| --- | --- | --- | --- |
| | Standard | Professional | Ultimate |
| General configuration | | | |
| Enable/Disable the module | | | |
| Ajax page-loading | | | |
| Multi-filter | | | |
| Price slider | | | |
| Scroll to top after filtering | | | |
| Quick lookup option | | | |
| Out-of-stock filter | | | |
| Display product quantities | | | |
| Attributes group can be expanded by default | | | |
| Add/Remove the Apply filter button | | | |
| Supports 6 types of slider | | | |
| Support custom CSS for design adjustment | | | |
| Show Type | | | |
| Number of options | | | |
| Enable Infinite scroll | | | |
| Vertical and Horizontal Navigation | | | |
| Additional filters configuration | | | |
| Enable/Disable Filter by product states | | | |
| Enable Group label | | | |
| New-product filter | | | |
| On-Sales filter | | | |
| Stock filter | | | |
| Rating filter | | | |
| Allow customizing new product page | | | |
| Configure the SEO attributes for the all products page | | | |
| Attribute Configuration | | | |
| Configure the quick lookup options for each attribute | | | |
| Allow/disallow multi-filters for each attribute | | | |
| Set the expand by default for each attribute | | | |
| Allow filter with decimal attribute (list, slider) | | | |
| Set the display style of each attribute | | | |
| Integration and other features | | | |
| SEO-friendly URL | | | |
| Color swatches | | | |
| Include Shop By Brand | | | |
| Display unlimited brands with names, logos | | | |
| Allow Instant Search brands | | | |
| Bulk Import brands | | | |
| Support SEO-Friendly Brand Pages | | | |
| Support | | | |
| Auto-fit with every device (Mobile, Tablet, PC) | | | |
| Support multiple stores | | | |
| Support multiple languages | | | |
| Fully compatible with Mageplaza extensions | | | |
| 1-year free support | | | |
| Lifetime updates | | | |
| 60 days guarantee money back | | | |