In previous topic, i introduced How to change Customer Address Template in Credit Memo in Magento 2. And now I will show you how to Print Credit Memos in Magento 2
A credit memo helps to show the amount of refund to customer and will must be created when customers require the refund. Admin can configure the amount of refund will be converted into customer store credit to apply for next purchases or sent to customer credit card. In backend, Magento 2 support store owner enable to print single credit memo or multiple credit memo as a batch.
If you want to print only one credit memo, there are 2 method to print it. In the invoice grid, mark the checkbox on the credit memo you choose and select PDF Credit Memo to save the credit memo and print after or the method 2 is that you click to view the preferred credit memo and find the print button and click on. That is also easy if you want to print multiple credit memos, let mark the checkbox for all credit memos that you want to print and action with selecting PDF Credit memo to save and print.
Following the easy guide given below to print Credit Memos or multiple Credit Memo
Print Credit Memos or multiple Credit Memos:
On the Admin panel, click Sales. In the Operations section, select Credit Memos.
You can apply one of the following methods to print the Credit Memo:
Method 1: Print current Credit Memos

In the grid, open the Credit Memos that you want to print.
Click Print button on the right-upper conner to print current Credit Memos.
Method 2: Print multiple Credit Memos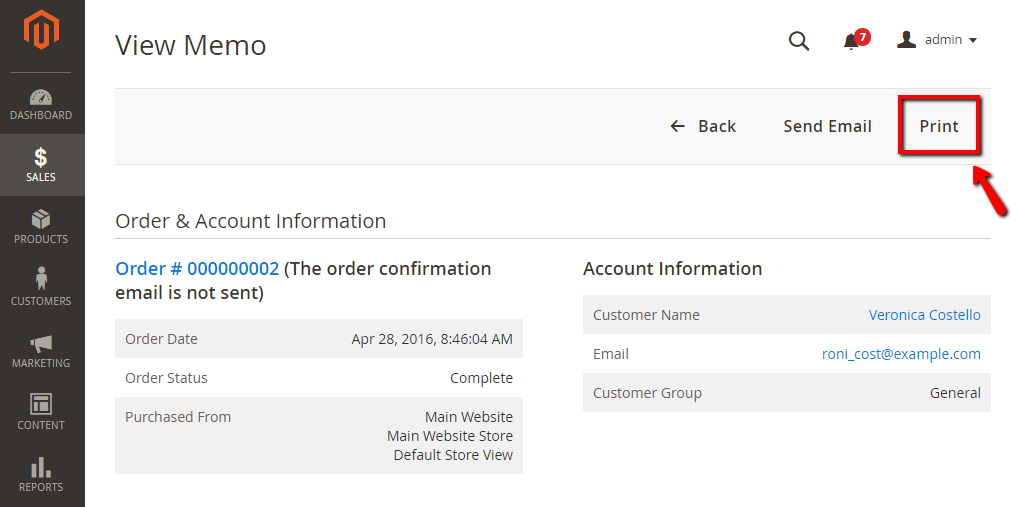 In the Credit Memos grid, mark the checkbox of which Credit Memos you want to print or save.
In the Select Item field, click PDF Credit Memos option to save the marked invoices and print
Product return workflow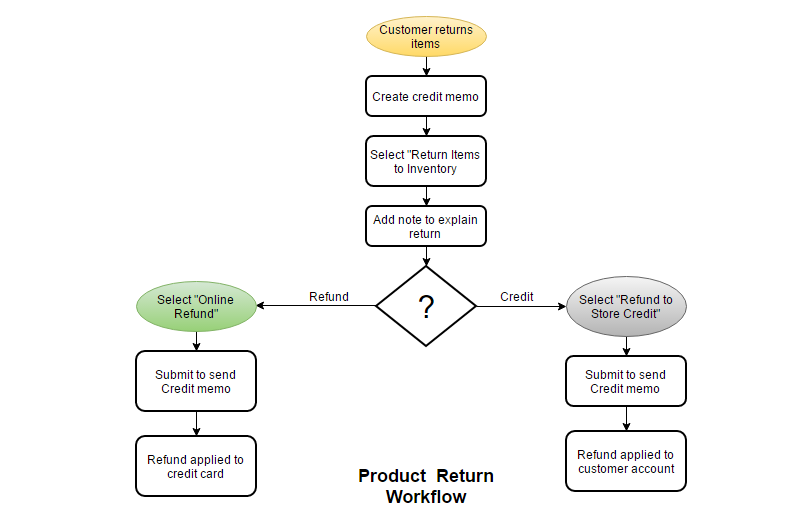 Ref: Magento 2 User Guide