Hire Power BI Developers: Explore Your Data's Potential
Experienced E-commerce Agency for

Magento/ Adobe Commerce/ Shopify/ Shopware

Development
Business intelligence (BI) solutions are becoming increasingly important for enterprises of all sizes to use in today's data-driven world to make wise decisions, get insightful knowledge, and stay one step ahead of the competition. 
Power BI, a Microsoft business analytics product, is a potent technology that has become extremely popular. While Power BI provides a user-friendly interface for data visualization and reporting, realizing its full potential frequently necessitates the assistance of an experienced Power BI developer. 
This blog post will examine the factors that can make recruiting a Power BI developer a game-changer for your company. Also, let's explore practical tips to hire Power BI developers to maximize your business growth.
Table of content
Who Is A Power BI Developer?
Power BI developers are experts who focus on utilizing all the capabilities of Microsoft's Power BI platform to develop complicated and insightful business intelligence solutions.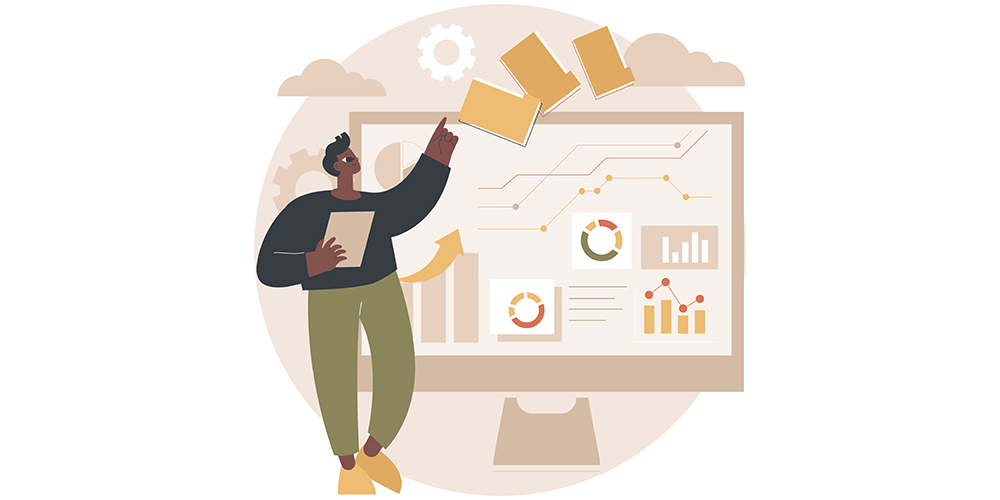 Using the industry-leading data visualization and analytics tool Power BI, businesses can turn unstructured data into useful insights and make better decisions. These developers have a broad range of abilities, including modeling, reporting, data transformation, integration, and visualization. 
They closely collaborate with many data sources, from databases and spreadsheets to cloud services, to extract, clean, and organize data for the best possible analysis. Simply put, Power BI developers are essential in bridging the gap between unprocessed data and useful insights. 
The potential for strategic growth and well-informed decision-making is unlocked by their expertise, which enables businesses to decipher the complexity of their data environments. By coordinating data translation, modeling, and visualization, these experts support a data-driven culture where insights drive success and innovation.
Types Of Power BI Developers
Each Power BI developer can contribute to different phases of the business intelligence process by specializing in one specific aspect of the Power BI platform.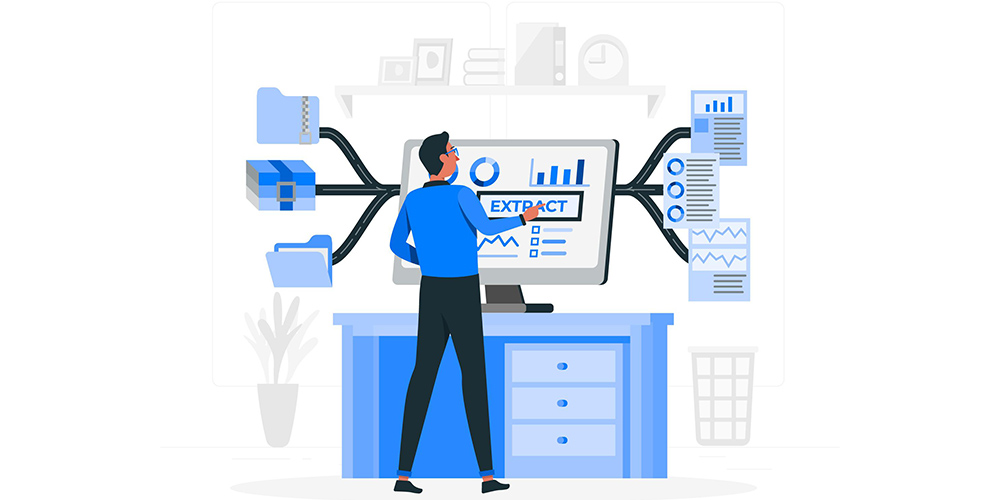 You can take a look at some common types of Power BI developers as below:
Data analysts:

These developers concentrate on data integration, modeling, and transformation. They are excellent at organizing data for analysis, establishing connections between datasets, and enhancing data structures for efficient querying.

Report designers:

These developers are adept at producing interactive reports and dashboards with a strong visual component. They specialize in selecting relevant visuals, positioning pieces for the best user experience, and improving data communication.

DAX (Data Analysis Expressions) experts:

DAX is a programming language used in Power BI to build custom calculations and measurements. DAX specialists can create complex formulas to carry out advanced calculations and generate deeper insights.

Data visualization specialists:

These developers are adept at selecting the proper forms of graphs, charts, and other graphics to effectively communicate data insights. They place a high value on making information easy to understand and interpret.

Power Query developers:

A data transformation tool in Power BI is called Power Query. These developers are experts at extracting, cleaning, and transforming data from multiple sources using Power Query, ensuring accuracy and consistency.

Data model architects:

Data model architects are in charge of creating dependable and scalable data models. They design systems that facilitate rapid response times, effective data analysis, and adaptability to changes in the future.

Business Intelligence Consultants:

These developers thoroughly grasp business intelligence ideas. They collaborate closely with stakeholders to define needs, build solutions, and guarantee that Power BI implementations align with corporate objectives.

Automation specialists:

These developers are primarily concerned with automating data refresh, report delivery, and other routine duties. They ensure that insights are updated often and given to the appropriate individuals at the appropriate times.

Cloud integration experts:

These developers specialize in connecting Power BI with cloud services and data sources using Power BI's integration capabilities, delivering seamless data synchronization and real-time reporting.

Advanced analytics developers:

These developers utilize Power BI to execute advanced analytics, predictive modeling, and statistical analysis in addition to standard reporting, discovering hidden trends, and making future projections.
Roles And Responsibilities Of Power BI Developers
BI developers play an essential role in organizations by leveraging data to provide valuable insights and support informed decision-making.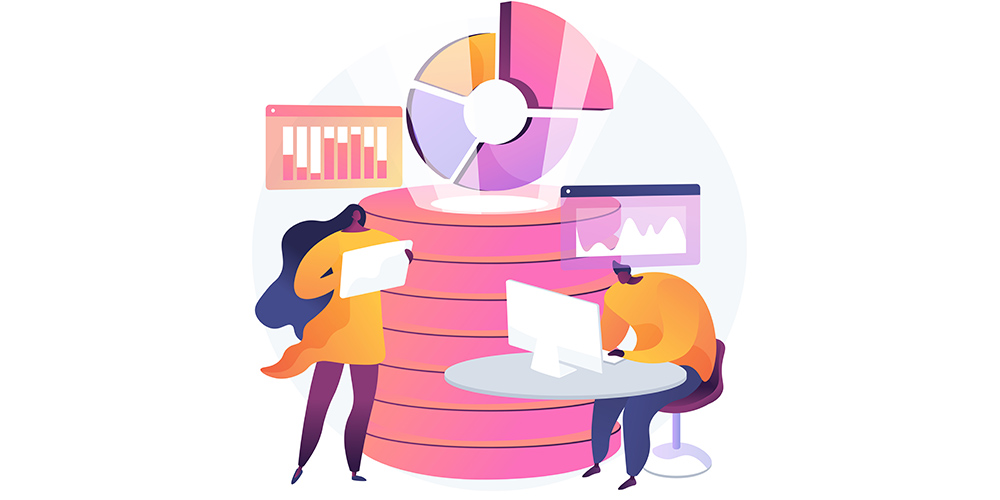 Businesses can glean valuable information from massive amounts of data thanks to their experience in data analysis, reporting, and data visualization. You can take a look at their main duties and roles when planning to hire Power BI developers:
Data acquisition and transformation:

Power BI developers receive information from a variety of sources, including databases, spreadsheets, APIs, and more. The data is then cleansed, modified, and shaped into an appropriate format for analysis.

Data modeling and relationships:

They generate calculated columns and measurements using DAX (Data Analysis Expressions) to perform complex computations, define the data model, and establish linkages across tables.

Report and dashboard design:

Using Power BI Desktop, Power BI developers create interactive reports and dashboards. They select the right visuals, arrange them logically, and provide user-friendly navigation to effectively communicate findings.

Data visualization:

They choose the appropriate charts, graphs, and visual components to show trends, comparisons, and patterns within the data using their understanding of best practices for data visualization.

Data analysis:

Developers of Power BI use analytical methods to find trends, outliers, and correlations in the data. To prepare data for analysis, they use Power Query to clean and alter it as necessary.

Data sharing and collaboration:

Developers configure access permissions and security settings before publishing reports and dashboards to the Power BI service. This makes it possible for people to interact with the data in a regulated way.

Performance optimization:

They optimize data models and queries to provide fast and responsive performance, particularly with massive datasets. This entails reducing data duplication and enhancing query performance.

Integration and automation:

Power BI developers integrate Power BI with additional tools and data sources to provide a comprehensive analytical environment. To guarantee data accuracy and timeliness, they also set up automated data refresh schedules.

Training and support:

They conduct training sessions for end users, showing them how to properly engage with Power BI reports and dashboards. They also provide technical support and assistance with troubleshooting.

Data security and governance:

BI developers are responsible for data security and governance within the BI environment. They develop data security protocols, define access rules, implement data encryption, and make sure that data privacy laws and industry standards are followed.

Continuous learning and keeping up with trends:

Through training sessions, workshops, and industry conferences, BI developers stay current with business intelligence trends and breakthroughs by acquiring new tools, techniques, and technologies.
Read more: Best tools for lucrative big data analytics
Why Is A Power BI Developer Important?
A Power BI developer is crucial for many reasons, all of which contribute to the efficient use of data for better business outcomes and informed decision-making.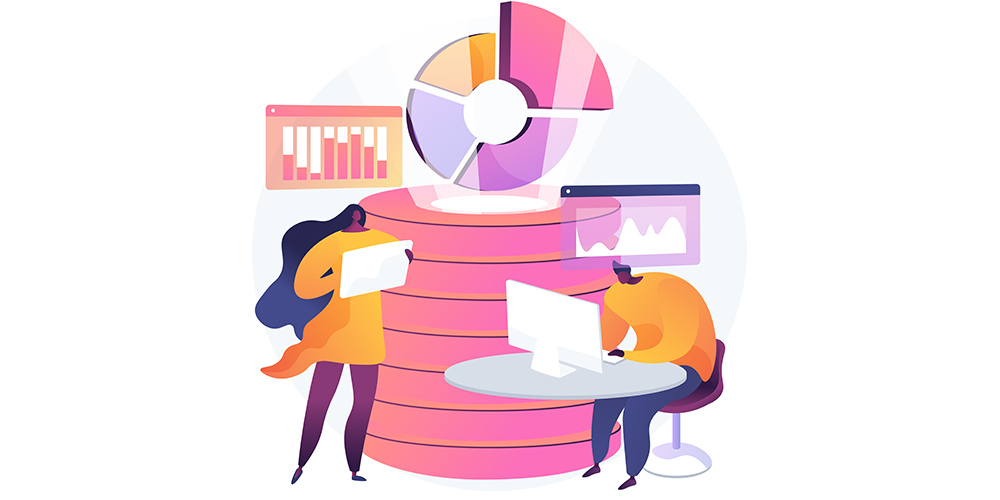 Here are some reasons why Power BI developers are important:
Data analysis and insights:

BI developers analyze large, complicated data sets, glean insightful knowledge from them, and spot patterns, trends, and relationships. Businesses can continue to make wise decisions and expand their businesses thanks to the insightful and practical insights provided by them.

Efficient data management:

BI developers specialize in modeling, integration, and warehousing to provide structured, accessible, and reliable data. They set up effective data management processes, improving data accuracy and quality.

Visualization and reporting:

BI Developers design aesthetically appealing, interactive reports and dashboards by translating raw data into useful, easy-to-understand visuals. They facilitate data exploration and improve the capability for making decisions by doing this.

Data security and compliance:

To maintain user trust and the integrity of the organization's information assets, they put in place strong measures, including creating access controls, encrypting data, and making sure they comply with data protection laws.

Collaboration and stakeholder management:

BI developers work with stakeholders, data analysts, and other teams to understand requirements and build BI solutions that meet business needs, promoting effective communication and collaboration.

Continuous improvement and innovation:

BI developers stay current on trends, technologies, and best practices, and they are constantly looking for new tools and processes to better data analysis and drive data-driven decision-making within organizations.

Customized solutions to fit your company's unique needs:

Businesses can have the Power BI platform customized by a Power BI developer to address data sources, visual dashboard design, and complicated models that are in line with the company's objectives.

Expertise in data modeling and integration:

Power BI is a potent data visualization solution with strong integration and data modeling capabilities. For precise, dependable, and accessible analysis, developers create effective models, transform unstructured data into insightful understandings, and improve loading processes.

Advanced visualization and reporting:

Power BI developers improve data presentation by creating engaging dashboards with interactive features, unique visualizations, and drill-through capabilities, enabling greater comprehension and decision-making through visually appealing data.

Performance optimization:

Developers make dashboards and reports as quick to load, user-friendly, and efficient as possible. Additionally, they can incorporate caching approaches, optimize searches, and use partitioning tactics to lessen the burden on your data structure.

Troubleshooting and maintenance:

Dedicated Power BI experts can provide ongoing support, fix issues, and address problems with performance. To protect your data, they can put security measures in place, monitor data refresh schedules, and fix compatibility problems.
Read more: How Business Intelligence Market Research is Increasing the Growth of E-commerce Businesses
Key Considerations To Hire Power BI Developers
When hiring a Power BI developer, you can make sure that the candidate matches your organization's goals, culture, and data-driven objectives in addition to having the necessary technical abilities by taking into account these important hiring criteria. Some major things to think about are the following:
Define Your Job Objectives
One of the most important steps in the hiring process for Power BI developers is defining your project's goals.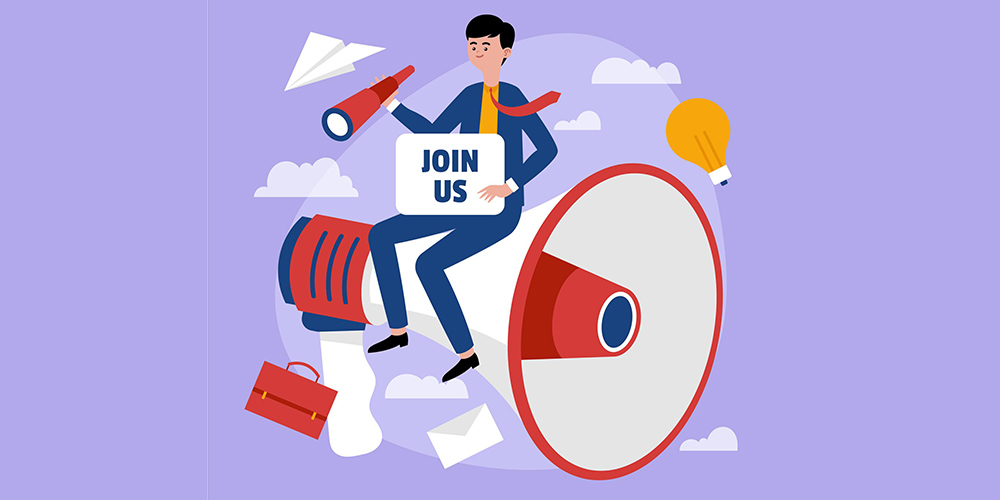 This entails having a clear idea of what you hope to accomplish by hiring a Power BI developer and how their responsibilities will align with your company's goals.
Skills And Qualifications Requirements
Look for candidates with a solid background in business intelligence technologies, database management, data modeling, and data analysis. People who want to succeed as Power BI developers should have the following abilities and qualifications:
Data analysis:

Strong analytical abilities are essential for interpreting data, uncovering trends, and producing insights that may be placed to use.

Power BI expertise:

To hire the best individuals, look for those who are highly skilled in Power BI Desktop, Power BI Service, and associated tools.

Data modeling:

It is crucial to have an understanding of data modeling principles and the capacity to build effective, optimal data models.

Data visualization:

Designing visually appealing reports and dashboards and selecting the right visualizations requires expertise.

DAX and M languages:

To build calculated columns and measures and for data transformation, it is critical to have a solid understanding of DAX and M language.

SQL and Scripting:

For data querying and automation, understanding SQL and scripting languages might be helpful.

Programming skills:

Basic programming knowledge can be useful, particularly when developing unique solutions and automating processes.

Understanding of businesses:

To produce insights that can be put into practice, it is essential to comprehend the business environment and the data analysis goals.

Problem domain expertise:

Hire developers who know your specific domain, depending on your industry or business niche. They might comprehend your data and its implications more clearly.

Project management skills:

Consider hiring employees with project management experience for higher-level positions so they can successfully handle challenging Power BI projects.
Industry Experience
Consider candidates with experience in your industry or a related domain. They ought to be well-versed in the particular measurements, reporting needs, and data difficulties that apply to your company. Their understanding of your organization's data requirements will be accelerated by their industry experience, which will also enable them to contribute successfully to problem-solving.
Soft Skills And Teamwork Abilities
Utilize behavioral interview questions to gauge a candidate's capacity for cooperation and soft skills. You should determine whether they have experience collaborating on projects and presenting insights to key stakeholders.
Problem-solving And Analytical Skills
To recognize data trends, gain insights, and convert business needs into technical solutions, BI developers need strong analytical and problem-solving abilities. Look for people who can think critically, demonstrate logical thinking, and pay close attention to detail. Examine your candidates' capacity to interpret large, complicated data sets and draw insightful conclusions.
Communication And Collaboration
A BI Developer must have strong communication abilities. They should be able to collaborate with stakeholders, comprehend and express business requirements, and provide data-driven insights straightforwardly.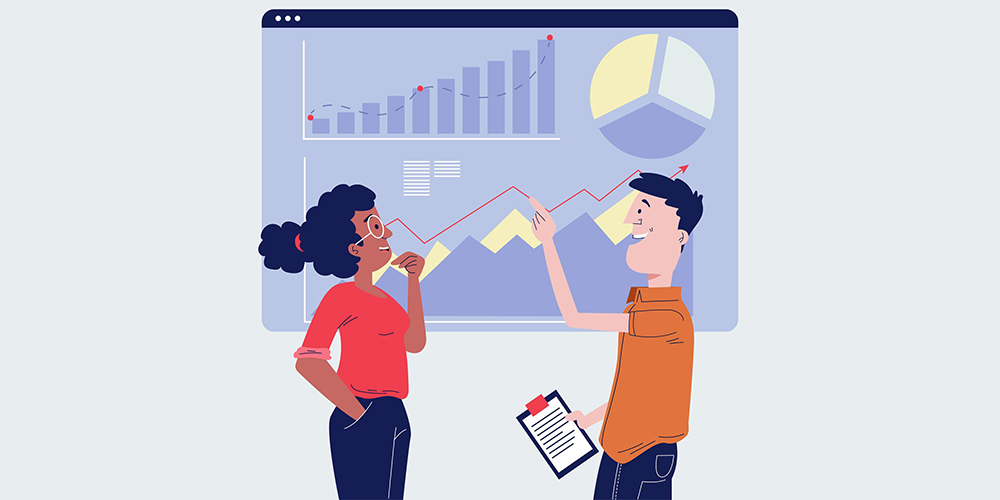 Look for candidates who can communicate well with technical and non-technical teams, listen intently, and clarify difficult ideas to various audiences.
Portfolio And Past Projects
Request samples of the applicants' prior BI projects or a portfolio from them. This will let you evaluate their technical proficiency, data visualization creativity, and problem-solving talents. Ask them to describe their part in each project, the difficulties they encountered, and the successes they had. This can reveal information about their capacity to offer effective BI solutions.
Adaptability And Continuous Learning
New tools and methodologies are routinely developed, and the discipline of business intelligence is rapidly expanding. Look for applicants who are eager to learn and adjust to new technologies and working methods. Look for those who actively pursue professional development opportunities, participate in industry events, and stay current with BI trends.
Team Fit
Examine the candidate's compatibility with your current team and organizational culture. Consider how well they can cooperate, participate in cross-functional teams, and enhance a productive workplace. Look for those who can work individually and in a team while being proactive, self-driven, and motivated.
Check For References And Recommendations
Always verify references and get referrals from former employers or coworkers. This can provide important details about a candidate's work ethic, level of technical proficiency, and interpersonal abilities. To get a complete picture of the candidate's qualifications and suitability for the position, contact their references.
Where To Hire Power BI Developers?
There are various options you can consider when looking to hire a BI Developer to identify those who are suitable. Where you choose to recruit a BI Developer will ultimately depend on your specific requirements, financial constraints, and the accessibility of skilled people in your local or worldwide labor pool.  Your chances of discovering the ideal BI Developer for your company can be improved by looking into a wide range of options and employing various methods. A few popular choices are listed below:
Online job boards:

Place job postings for IT and analytics positions on popular platforms like LinkedIn, Indeed, Glassdoor, and Dice. These networks frequently have various BI Developer job postings and draw a substantial applicant pool.

Professional networking:

Find possible BI Developers who might be interested in your job vacancy by contacting coworkers, attending industry events, and participating in relevant online forums and networks.

Recruitment agencies:

Partner with IT staffing companies or recruitment agencies that identify and screen BI Developer candidates. These agencies can speed up the hiring process by pre-vetting individuals according to your specifications and having access to a network of skilled specialists.

Platforms for freelance:

Consider freelance platforms such as Upwork, Freelancer, or Toptal if you have a short-term job or want specialized expertise. These platforms give you the freedom and access to a large talent pool of BI Developers by allowing you to hire them on a project basis.

Internal referrals:

Ask your current staff members to suggest suitable BI Developer applicants. Offering referral bonuses can encourage them to suggest qualified individuals from their network who would probably fit well with your business.

University and college programs:

Think about working with academic institutions that provide courses in business intelligence, data analytics, or similar areas. Make connections with professors, go to career fairs, or participate in student employment programs to find young talent with a passion for BI.

Social media and online communities:

Utilize social media sites like LinkedIn, Twitter, and relevant BI-focused forums and communities to post about your job vacancy and interact with applicants. Participate in forums or groups devoted to business intelligence and data analytics to meet people working in the industry.
How Much Does It Cost to Hire A Power BI Developer?
The cost to hire Power BI developers is in the $20 to $150 per hour range, but it can vary greatly depending on the region, expertise level, project complexity, and the exact talents needed.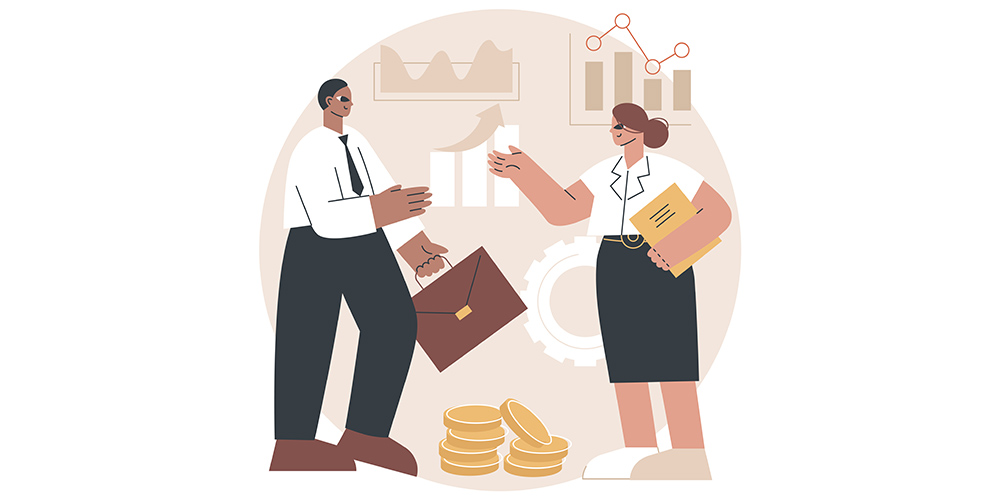 Here is an overview of the range of prices related to hiring Power BI developers regarding levels of experience:
Entry-level developers:

They might be fresh graduates or individuals switching into the field. The hourly pay for entry-level developers might range from $20 to $40.

Mid-level developers:

They are skilled in data modeling, ETL processes, and making interactive dashboards. Mid-level developers may be paid an hourly rate that ranges between $40 and $70.

Senior-level developers:

They can manage challenging BI projects, coach junior developers, and provide strategic advice. Senior developers might earn between $70 and $120 per hour or more in hourly pay.

Project-based costs:

Depending on the size, complexity, and duration of the project, costs can range from $5,000 to $20,000, but larger projects with more demanding specifications might cost more than $50,000.
Depending on your firm's size, breadth, and requirements, you can select between in-house developers, agencies, and freelance developers. Each option has a different pricing structure. Let's explore the costs associated with each type.
In-house developers:

Depending on criteria including experience, geography, and your organization's pay structure, Power BI developers can earn between $50,000 and $120,000 or more annually.

Recruitment agency of developers:

Depending on the agency's reputation and the job's complexity, hourly costs might range from $50 to $150 or even more. Fixed costs may range from $5,000 for small projects to $20,000 or more for complex ones.

Freelance developers:

Hourly charges could be $30 to $100 or more. This may cost a few hundred dollars for simple projects or a few thousand dollars for more challenging ones.
Read more: An Ultimate Guide Of Cost-benefit Analysis
Conclusion
Power BI has established itself as a top business intelligence tool, enabling businesses to take advantage of the power of their data to make wise decisions. You can fully utilize the features of this platform and achieve a competitive edge in your industry by working with a qualified Power BI developer. 
Their proficiency in data modeling, integration, visualization, and performance optimization may assist you in creating strong and customized BI solutions that cater to your particular requirements. 
Your organization's ability to use data will be improved by planning to hire Power BI developers, who will also enable you to make long-term savings in time, resources, and labor. Therefore, use the hiring power of a Power BI developer and open up a world of insights for your company.

Marketing Manager of Mageplaza. Summer is attracted by new things. She loves writing, travelling and photography. Perceives herself as a part-time gymmer and a full-time dream chaser.
Website Support
& Maintenance Services
Make sure your store is not only in good shape but also thriving with a professional team yet at an affordable price.
Get Started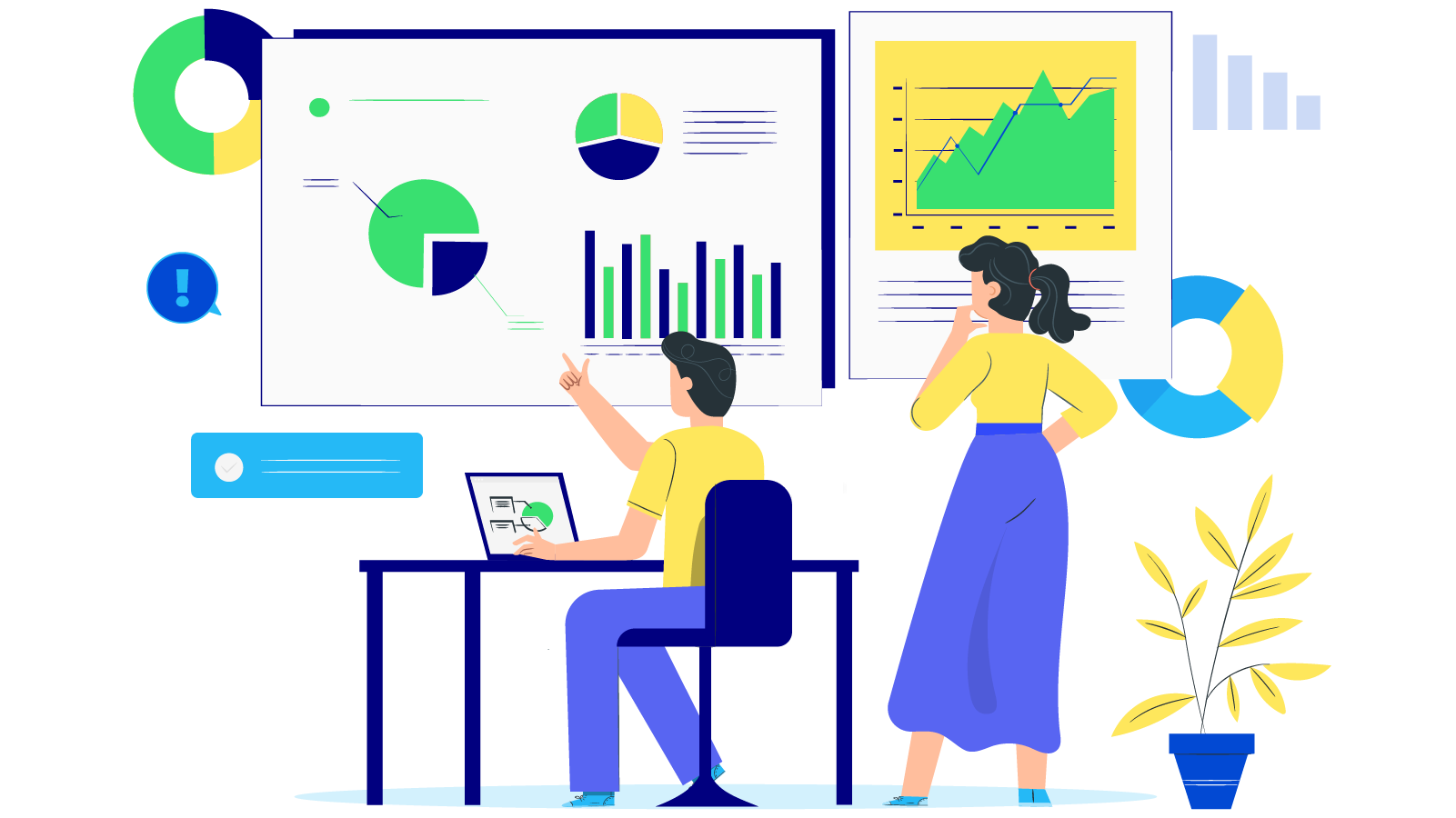 New Posts



Subscribe
Stay in the know
Get special offers on the latest news from Mageplaza.
Earn $10 in reward now!