How to Hire Dedicated BigCommerce Developers for Your Business
Experienced E-commerce Agency for

Magento/ Adobe Commerce/ Shopify/ Shopware

Development
Looking to enhance your BigCommerce store? Consider hiring dedicated BigCommerce developers who can provide customized solutions to your business needs. Below are all the things you need to know about the BigCommerce platform.
Table of Content
What Does a Dedicated BigCommerce Developer Do?
Dedicated BigCommerce developers are responsible for developing and maintaining the BigCommerce website of a client. They customize the website based on the client's requirements, add new features, and ensure it runs smoothly.
On the BigCommerce platform, a BigCommerce developer implements and customizes a client's website following their requests.
If businesses that want to improve their websites and boost sales hire developers, they can do so, as can people who want to start selling things online but lack the resources, time, or knowledge to do it themselves.
A BigCommerce developer will consult carefully with the company owner to completely grasp their vision for the site's design and functionality before starting any work on it. 
To ensure that everything functions as intended when clients begin using it, they evaluate every aspect of functionality after completion, including security features like SSL certificates.
The Importance of Hiring Dedicated BigCommerce Developers
Hiring dedicated BigCommerce developers can be a smart choice for businesses that want to improve their online stores. 
These developers have specialized skills and experience in working with the BigCommerce platform, which can lead to faster and more effective development, enhanced functionality, and technical expertise. Here are some of the benefits of hiring dedicated BigCommerce developers:
Customization: Businesses can tailor their online stores with the aid of developers to suit their particular requirements and objectives.
Enhanced functionality: Developers can add new features and functionality to an online store, improving the user experience and increasing sales.
Technical expertise: Dedicated developers deeply understand the BigCommerce platform and can troubleshoot any technical issues.
Time savings: Hiring dedicated developers can save businesses time by allowing them to focus on other aspects of their operations.
In comparison to engaging in-house developers or outsourcing to numerous vendors, hiring dedicated BigCommerce developers may be more economical. Employing specialized BigCommerce developers may help companies optimize their online presence, stay ahead of the competition, and adapt their online stores to match their particular needs and goals.
What Skills Are Needed to Hire Dedicated BigCommerce Developers?
When hiring dedicated BigCommerce developers, looking for candidates with a strong understanding of BigCommerce architecture, design, and development is important. They should also have experience with HTML, CSS, JavaScript, and other programming languages commonly used in BigCommerce development.
Currently, many candidates wish to be BigCommerce developers in the future. Therefore, the recruitment needs for this position are more competitive. Here are details about each essential skill and qualification that you should consider when hiring a dedicated BigCommerce developer:
BigCommerce Expertise
You must ascertain a developer's technical proficiency before hiring them. Do they have a background in creating unique templates? Do they have the ability to modify themes? Do they have the ability to modify JavaScript or CSS?
The developer should understand the BigCommerce platform's features, functionalities, and limitations. Because this is one of the most crucial things to take into account. Any issues with your project, even technical ones, must be immediately resolved by this individual. 
Additionally, you must confirm that the technical background of the BigCommerce developer corresponds to the problem you want them to resolve for your company. Working with a full-stack developer who can handle both the front-end and back-end development of your eCommerce website is, of course, always preferred.
Background on Front-End Development & Back-End Development
A competent BigCommerce developer should be well-versed in HTML, CSS, and JavaScript. They must be able to alter the look and feel of the store and make it responsive and mobile-friendly.
A database management system like MySQL and server-side programming languages like PHP should be familiar to the developer. To increase the store's functionality, they ought to be able to create original plugins and integrations.
Background in Graphic Design
The online business of an internet retailer might be severely harmed by poor design. An eCommerce site's ability to convert visitors into purchasers may suffer from poor design. 
A key element that can make or destroy your business is the way an online store looks. Customers won't remember the website and won't find it simple or enjoyable to traverse if a developer doesn't know how to employ design features appropriately. 
So, you need to look at a developer's proficiency with visual design before selecting one for your eCommerce website. A developer is a good fit if they have solid design knowledge and an understanding of how design should function to attract more clients.
Communication Skills
If you have ever collaborated with a developer, you know how crucial it is to have a skilled communicator. A skilled BigCommerce developer should be able to effectively interact with their clients and translate complex technical concepts for them. 
A developer with good communication skills can also listen to the project requirements and client input before moving forward.
Experience and Knowledge
The top eCommerce development firms will have a group of designers and developers who can work with you to design your online store exactly how you want it. But before you hire anyone, look at their qualifications and experience.
Most web developers and designers have a portfolio of websites they have created, built, or contributed to in the past. Ensure they have experience with this type of work if they are employed as independent contractors or freelancers. 
Ask them about prior collaborations if they are an agency or development team member. To ensure that they have prior expertise with this type of work, you want to see samples of websites that are comparable to what you're trying to produce.
Overall, with these essential skills, you can be sure that the BigCommerce developer you employ will be able to produce high-quality work and meet your company's objectives by checking for talent and credentials.
How Much Does it Cost to Hire a Dedicated BigCommerce Developer?
On average, hiring a dedicated BigCommerce developer can range from $25-$150 per hour or more. However, this cost still depends on several factors, including their experience level, geographical location, project complexity, and the hiring model you choose. 
Refer to a few examples of typical pricing schemes:
Hourly Rates 
Some developers bill their clients on an hourly basis. Depending on the developer's experience and location, hourly charges can range from $25 to $150 or more.
Project-Based Pricing
For larger projects, developers may provide a fixed price for the entire project. The cost will depend on the scope of work, complexity, and estimated time required to complete the project.
Retainer or Monthly Rates
In some cases, you may hire a dedicated BigCommerce developer on a retainer or monthly basis. This arrangement typically involves a fixed monthly fee for a specified number of hours or ongoing support.
It's important to note that these are general estimates, and actual pricing can vary significantly based on individual circumstances and negotiations with developers. When hiring a dedicated BigCommerce developer, discussing your project requirements and budget directly with potential candidates or development agencies is recommended to get accurate cost estimates.
The Best Way to Search for Dedicated BigCommerce Developers
The best way to search for dedicated BigCommerce developers is to look for reputable development agencies or freelance platforms specializing in BigCommerce development. 
In addition, you can also check BigCommerce's certified partner directory for a list of recommended developers. To know more details about these ways, let's scroll down to come over:
Step 1. Define Project Requirements
Establish your project needs before seeking developers. This will assist you in determining the precise knowledge and skills your developers must possess. Decide on the project's scope, the features you wish to include, and the cost.
Step 2. Look for Dedicated BigCommerce Developers
There are several ways to find dedicated BigCommerce developers. You can search online for BigCommerce development agencies or freelancers. You can also check out job boards or post job listings on websites like Upwork, Freelancer, or Indeed. You can also approach other business owners or coworkers for recommendations.
Step 3. Evaluate Expertise and Conduct Interviews
Evaluate the applicants on your shortlist based on their BigCommerce development experience. Check their portfolios and client reviews for their experience working on similar projects. Ask for references and follow up with them to better understand their skills and work ethic.
After shortlisting a few candidates, conduct interviews to assess their technical skills and communication abilities. Ask them about their experience with BigCommerce, problem-solving approach, availability, and communication preferences.
Step 4. Discuss Terms and Conditions
Once you have identified the right candidate, discuss the terms and conditions of the project. Agree on the scope of work, the timeline, payment terms, and other relevant details.
Step 5. Sign a Contract
Yes, signing a contract is important when hiring dedicated BigCommerce developers. The contract should outline the terms and conditions of the project, including deliverables, timelines, payment terms, and confidentiality agreements.
Sign a contract that defines the project's specifications and your expectations once the terms and conditions have been agreed upon. Ensure that the contract has provisions for intellectual property rights, confidentiality, and dispute resolution.
After taking these steps into account, you can assess the knowledge and experience of a suitable BigCommerce developer and then choose one with confidence that matches the project.
Wrapping Up
In conclusion, if you are looking to build or enhance your online store on the BigCommerce platform, hiring Dedicated BigCommerce Developers can be a great option that you should consider. 
With specialized knowledge and experience for a long time, the developers can help your businesses create a customized and high-performing e-commerce website that meets their unique business needs.
In addition, with a reliable and skilled team of developers, business will be more favorable and stay ahead of the competition.

Marketing Manager of Mageplaza. Summer is attracted by new things. She loves writing, travelling and photography. Perceives herself as a part-time gymmer and a full-time dream chaser.
Website Support
& Maintenance Services
Make sure your store is not only in good shape but also thriving with a professional team yet at an affordable price.
Get Started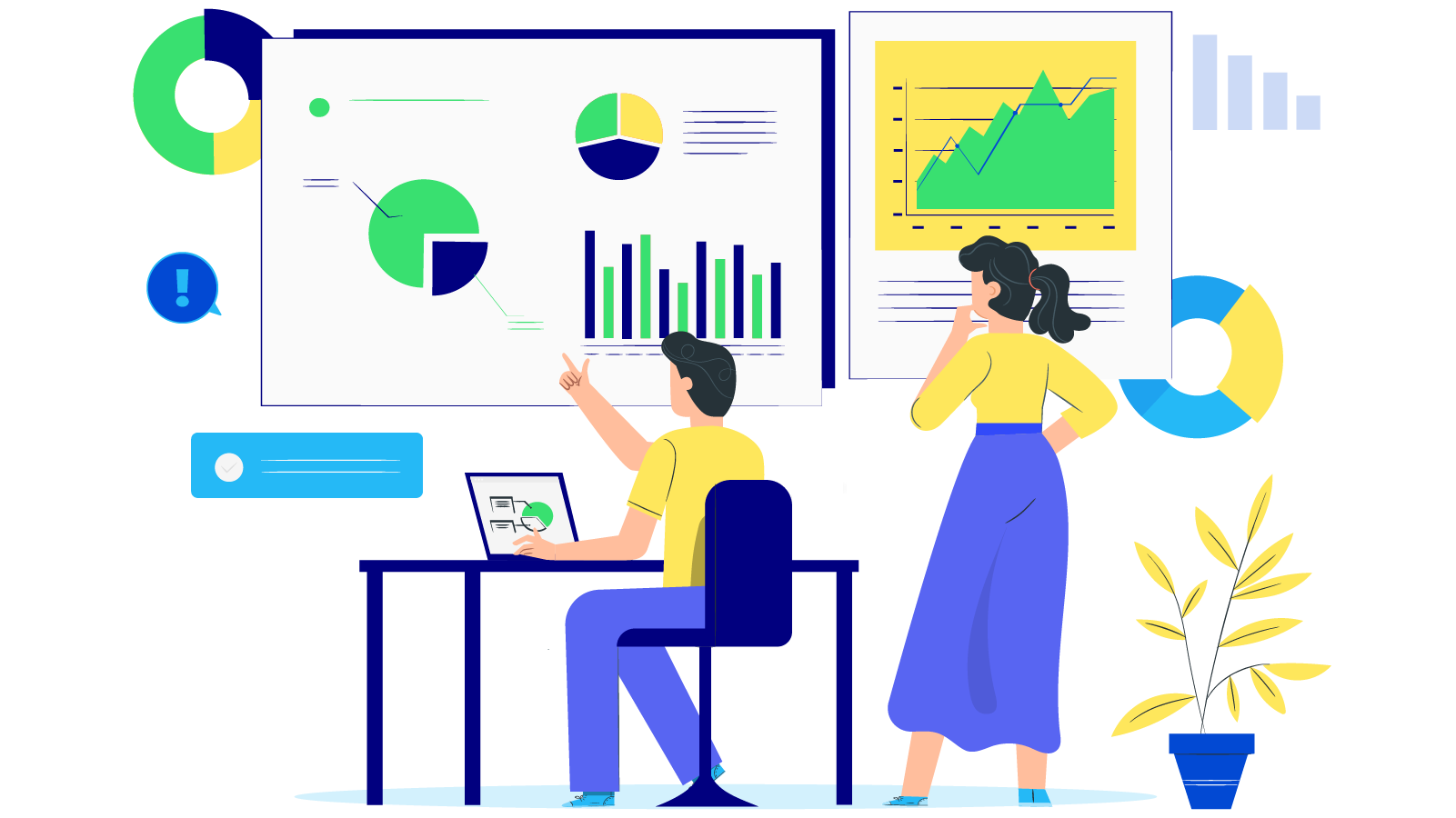 New Posts



Subscribe
Stay in the know
Get special offers on the latest news from Mageplaza.
Earn $10 in reward now!