How to do Off-site SEO for Magento 2 stores?
Off-site SEO is a term in SEO that describes all SEO techniques (improving the position of a website in search engine result pages - SERPs) used on an off-site basis. In other words, offsite SEO are the SEO techniques used outside the website. This strategy includes creating backlinks to your website and sharing your web content on social networks. Backlink and social media are the most important parts of SEO, but it has the downside that you will not have full control over it, backlink building requires a lot of factors and patience. Having links from high ranking sites is very difficult, especially when your site is newly born and less popular.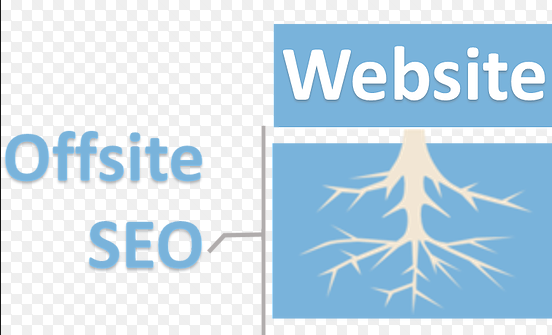 The main purpose of off-site SEO technique
In terms of SEO, offsite SEO tricks are often used primarily to increase a number of quality backlinks pointing to a website and bring in large amounts of traffic as well as large amounts of new users and users to the website. In addition, offsite SEO can also be used to build trust in the user, viral marketing support, …

Often, off-site SEO techniques are usually used after having good onpage on the page. Content on the page should be well done and quality and onpage good, so that when users are brought to the website, those quality content will keep them stay and interact more with the website, then back to Learn more about other new content.

Currently, off-site SEO is also used as a tool to create and increase the bad reputation of the company, website or brand of the competitor. If no careful, it is possible that the investor will be the victim of this bad behavior. Rather than directing users to good information, these "dirty SEO" guys will direct users to some bad information and spread them widely among the online community. This is a behavior that greatly affects the company brand, the website or the individual victim.
Some things to keep in mind when seo offsite
Define a list of blogs, forums related to your topic: this list will really be "quality". Once you have a list, it's a good idea to regularly review the content on those pages to exchange commentary comments with readers on that page. Through exchange you can exchange links, guest exchanges, backlinks, etc

Guest Blogging: One of the best ways to get high value and relevant links to your website is to post on other blogs. You can choose the blog you usually read or blogs with the same subject matter as yours.

Promote your content effectively: If your content is high quality and shareable, this strategy can be profitable. The trick is to take the time to create quality content and share it with your readers through social networks. Please discuss the topic of social updates. The more social sharing on the web, the higher the chance of successful SEO for the article.
Conclusion
It's time for you to plan and execute offsite plan for your website. You know, offsite like a tool can build brand awareness, improve search engine rankings and attract visitors from 3rd party websites
SEO extension from Mageplaza includes many outstanding features to help your better SEO. You install easily without any code modifications. Besides that, it is very simple if you want to insert meta keywords, meta description or anything for your procduct. After all, this extension is extremely friendly with the store.
Increase sales,
not your workload
Simple, powerful tools to grow your business. Easy to use, quick to master and all at an affordable price.
Get Started
New Posts

Subscribe
Stay

in the know

Get special offers on the latest news from Mageplaza.
Earn $10 in reward now!