Magento + Retail POS: Unify Sales Channels for Better Experience
The Most Popular Extension Builder for

Magento 2
With a big catalog of 234+ extensions for your online store
Before omnichannel becomes a trend and swept over the retail industry, Magento retailers with brick-and-mortar stores have already looked for ways to connect sales channels to synchronize catalog among stores, manage products, inventory and customers better as well as get all the sales reported in one place without less effort and paperwork. Such need becomes more and more urgent if they want to catch up with the omnichannel trend and stay ahead in this competitive retail landscape.
If you find yourself in the same situation, a Retail Point of Sale software that runs off Magento and synchronizes POS and Magento in real time is what you're looking for. Today, we want to introduce to you ConnectPOS - a high-speed Magento POS.
ConnectPOS - POS for Omnichannel Retailers
ConnectPOS is designed exclusively for Magento and you can install it on Magento using API. After successfully installed, it will start synchronizing the data between POS and Magento and enable you to sell the e-commerce products and search for existing customers in stores. Other information, including inventory, prices, promotions and taxes are also loaded to POS to ensure the consistency among channels. In POS, new orders and customers are sent to Magento, so you can rest assured that you won't miss or lost anything.
What's even greater? It synchronizes data in REAL TIME thanks to the latest technologies used: AngularJS, NodeJS, and WebSocket communication.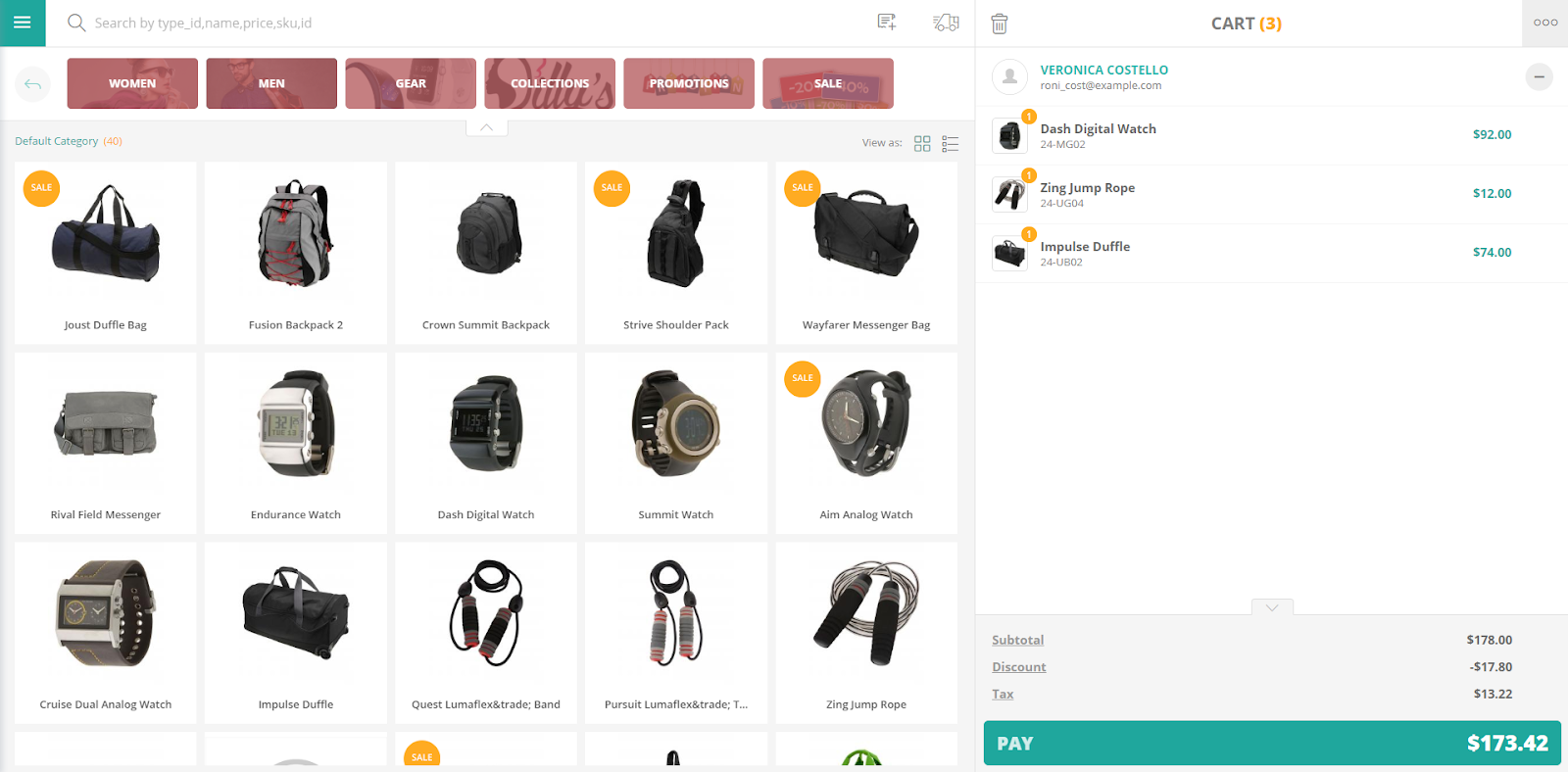 The synchronized database enables omnichannel functions and elevates the traditional functions. For example, customers now can earn and spend their Rewards Points across their channels, buy Gift Cards online then redeem in store, place an order at home and pick up at store. In short, they can choose the most convenient way for them to shop.
Upon checkout, ConnectPOS offers both integrated and non-integrated payments. Integrated card-present payments available are Tyro (for web app and iPad app), Paypal Here, iZettle and Payment Express (for iPad app only). There is no limitation on the non-integrated payments you can add, and you can split payments, cash and cards, for an order. In case the customers want to make a deposit, you can let them pay partially and add the rest to complete the order when they come back later.
If you ask a multi-store retailer or you're a multi-store retailer yourself, you will know that one of the top problems that retailers have to spend lots of time and effort solving is multi-warehouse inventory management. In Magento, you can only manage inventory at global level, which means you can view stock at separate store or warehouse. A multi-warehouse inventory extension for Magento will enable you to create different warehouse and assign inventory for each. If ConnectPOs is also integrated with this extension, it will get the inventory information from Magento for each and all stores, then displays and calculates stock in each store according to the settings in Magento.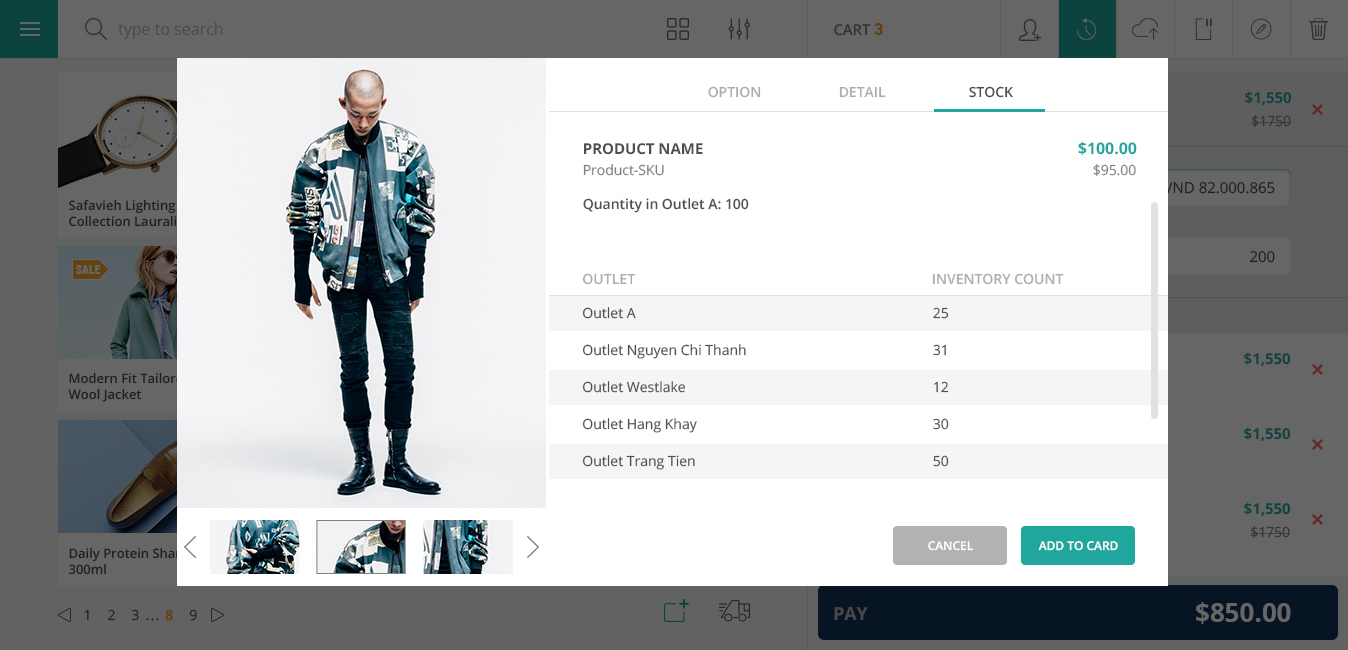 To help merchants manage their business even better, ConnectPOS has Mid-day Sales Report (X-Report) and End-of-Day Sales Report (Z-Report), along with more than 20 advanced reports that provide insights into your business, including the performance of each store. All data will be gathered and ready to be looked up in one place and you no longer have to spend time manually matching the information from different sales channels. In case a store or a channel is falling behind, you can easily find out the reason and make decisions to improve the situation in time.
ConnectPOS is compatible with Magento 1 (1.8 and above), Magento 2 (2.1 and above) and available in both web app and iPad.
Our Special Offer for Mageplaza's customers
MagePlaza and ConnectPOS are proud to bring you a complete Magento solution for merchants like you, who operate both online and brick-and-mortar stores. To celebrate our partnership, we have a special promotion for you: use the coupon code "MAGEPLAZA" to get 10% discount when you purchase ConnectPOS.
Magento Support
& Maintenance Services
Make sure your M2 store is not only in good shape but also thriving with a professional team yet at an affordable price.
Get Started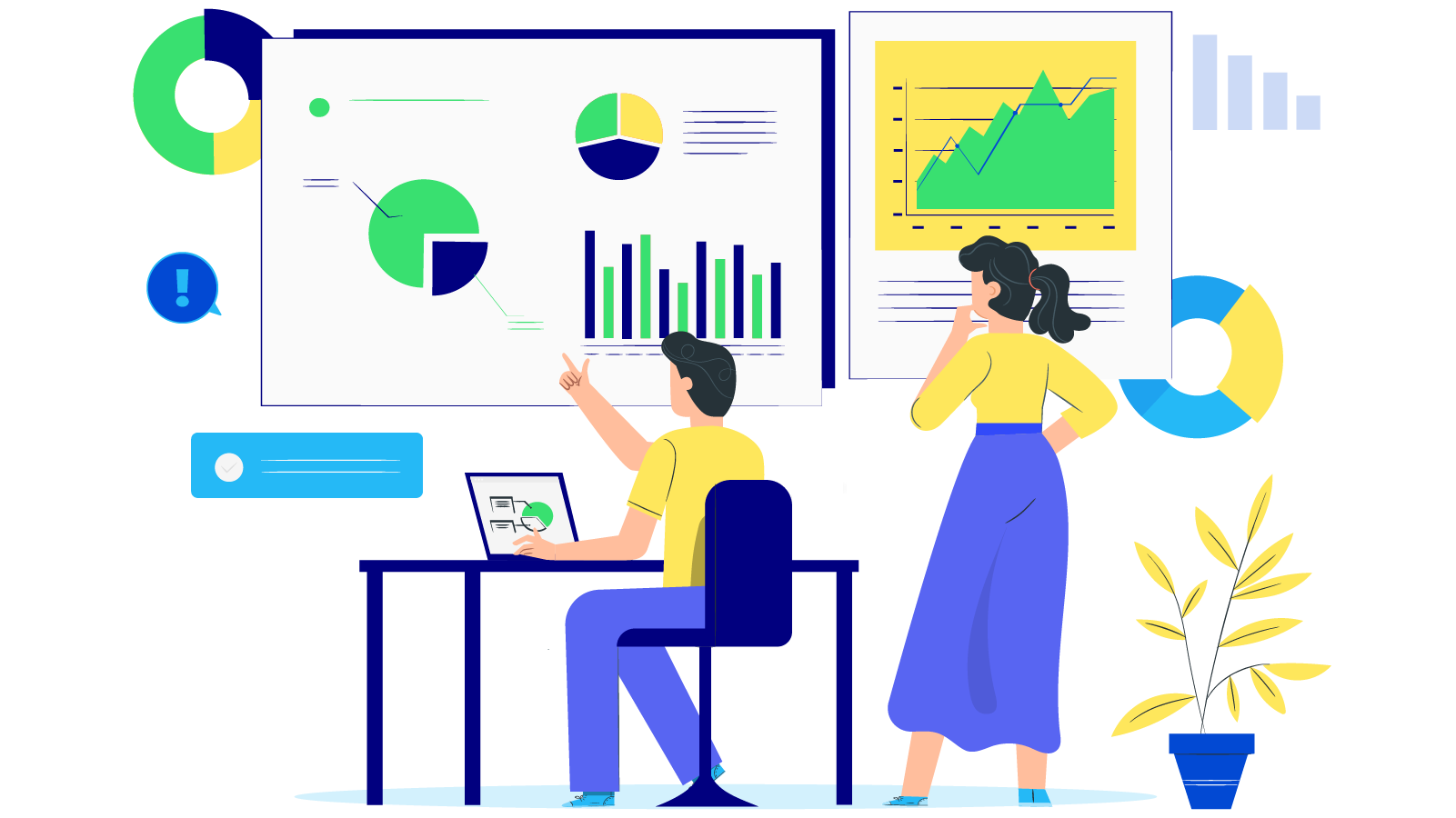 New Posts

Subscribe
Stay in the know
Get special offers on the latest news from Mageplaza.
Earn $10 in reward now!