A Breakthrough From Magento 1 SEO to Magento 2 SEO?
The Most Popular Extension Builder for
Magento 2
With a big catalog of
234+ extensions

for your online store
We all know that search engine optimization (SEO) is of utmost importance for online merchants to increase their brand recognition. Although Magento1 has many features supporting the functions of SEO, Magento 2 is created with the hope to address all the drawbacks of Magento1. However, does Magento 2 SEO truly solve these problems? Let take a closer look to general default settings of SEO Magento 2.
Meta Tags for Products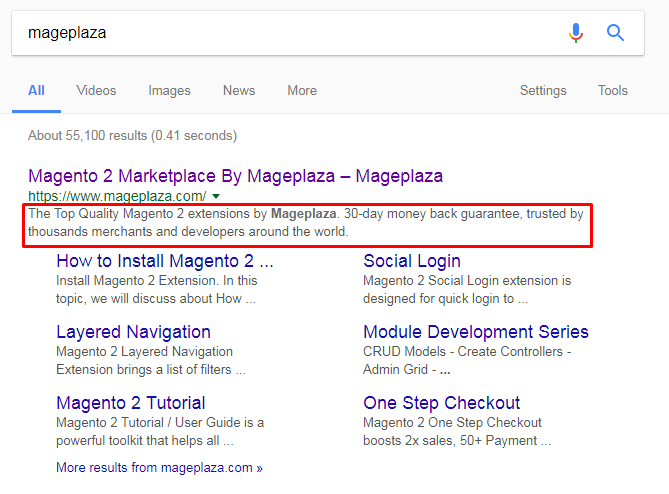 One of the most important features of an online store when their website on the search engine result pages (SERPs) is the metadata. Once you want to attract more customers to your page, using meta tags is sure to be your first choice. With an easy-to-customize field box, shop owners can easily make their own attractive descriptions for their products. Especially, this tool can be widely applied on the global scale. However, when an e-commerce has various products, using that great tool will be time-consuming for them as they need to make description changes for every single product. Another disadvantage is that shop admins cannot change the description for specific categories such as clothes and accessories as the field box is generated globally.
SEO-Friendly Urls for Products
This function can be found in both Magento 1 and Magento 2, and it is quite the same in both versions. In Magento 1, you can find this function in General Product Settings -> URL Key, whereas in Magento 2 it is can be found in Product -> Basic Settings -> Search Engine Optimization. In both versions, the URLs links are created based on the SKU; however, the links can be personally adjusted. If you want to know more details on configuring SEO-friendly URL, click the link above.
Meta Tags for Homepage
This is one issue from Magento 1 that Magento 2 still cannot resolve. It means that in the latest version the product website of an online merchant has the default homepage's title tag as "Homepage". That is the reason why shop admins need to customize the name tag to make it become meaningful. By this way, e-commerce stores will attract more traffic to visit their webpage. To make adjustment for homepage's title, remember to visit Content -> Pages -> Home Page -> Page Information.
Images Optimization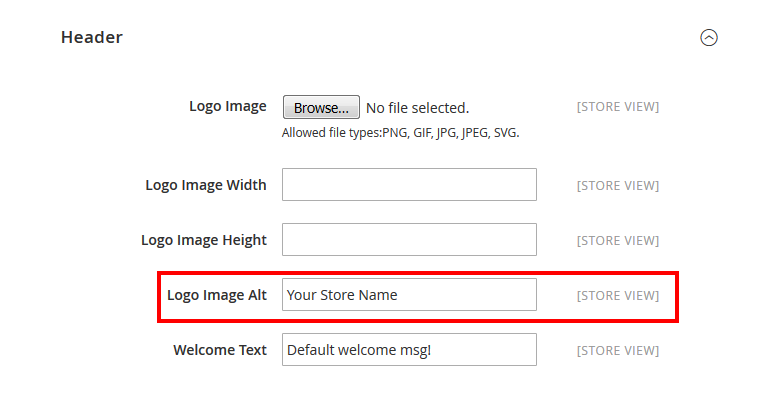 Although image optimization has profound effects on boosting site speed, both Magento 1 and Magento 2 do not have this feature to optimize images. However, in Magento 2, some adjustments can be made to add alt tag for product images. Besides, store owners should remember to change the alt text to make it relate to the product by visiting Stores -> Configuration -> General -> Design -> HTML Head -> Header instead of letting the field as: "Magento commerce".
Learn more: Magento 2 Image Optimizer
Canonical Tags for Categories and Products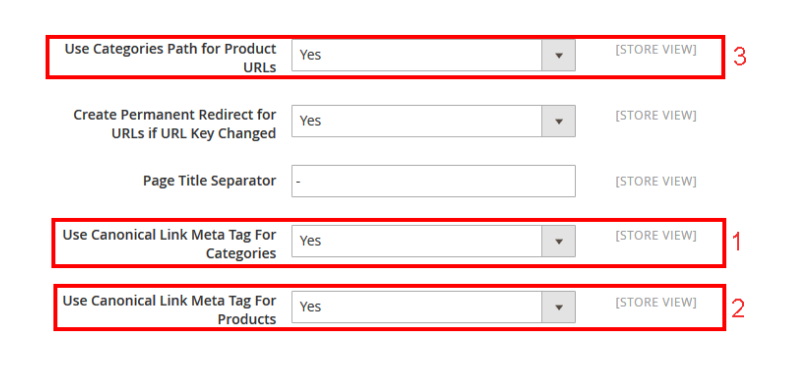 Although found in Magento 1, in Magento 2 this setting is sure that canonicals tags function smoothly for sorted and filtered pages. Therefore, your web page can be ensured about its content. You can change the setting by visiting Stores -> Configuration -> Catalog -> Search Engine Optimization. With Magento 2, it is highly suggested to turn on canonicals for both products and categories to avoid duplicate content for your product page.
In conclusion, Magento 2 SEO has some out-of-the-box features in comparison with Magento 1. However, there are some remaining issues need to be take consideration. But do not worry since SEO extension Magento 2 can remarkably support and help you with your SEO. For more details about SEO extension, please visit our webpage: Magento 2 SEO All-in-one
Increase sales,
not your workload
Simple, powerful tools to grow your business. Easy to use, quick to master and all at an affordable price.
Get Started
New Posts

People also searched for
seo setting for magento 2

magento 2 seo setting
magento 2 seo

seo magento 2
2.2.x, 2.3.x, 2.4.x
Subscribe
Stay

in the know

Get special offers on the latest news from Mageplaza.
Earn $10 in reward now!