Holiday Shopping Season Checklist - For a better preparation
The Most Popular Extension Builder for
Magento 2
With a big catalog of
234+ extensions

for your online store
I know that it's hard to set up a marketing campaign in this such a big holiday shopping season. To prevent any mistakes which can ruin all process, let's go through this checklist and make sure that you will have all of these things done at least one month before shopping days
1. Getting Your Website Ready
1.1 Check for web browser differences
This step is of utmost importance as it will directly affects your revenues. If your website can not run smoothly as it is expected to be, you may possibly miss a potential customer. Therefore, remember to carefully check your website to make sure that its appearance and function are all in good performance.
First, you need to let web developers check the your websites and make sure all display pages appear correctly. Cross-browser frameworks (such as Bootstrap) and debugging CSS are often applied in this case. Besides, it is essential to check your web page in several web browsers to figure out whether it performs well or not. To take this action, "Browserstack" is highly suggested for you.
1.2 Prepare your website for an influx of traffic
Many enterprises can learn a big lesson from the failure of Walmart in Black Friday season 2011 and Kohl's in 2012. The outages of these two websites not only result in the decrease in revenue but also creating a sense of dissatisfaction among customers. Urban Outfitter also experienced a website outage in Black Friday 2013 that forced them to launch a "Cyber Monday" to partly fixed their mistake.
Make sure that your website is well-prepared to deal with a great deal of traffic than average. Take advantage of modern technology such as Load Impact service to test on your website or mobile app about the level of bearing stress. Estimate and foresee any possible issue before the rush hours.
1.3 Optimize your website for speed
Statistics have showed that 40% of web browsers abandon a website when the time to load a page lasts longer than 3 seconds. Therefore, ensure that your website perform fast enough.
You can take a look at a list of 10 advices given Crazy Egg to improve your site performance. Additionally, Google PageSpeed is one tool that can be helpful to check whether you have the appropriate loading time or not.
1.4 Optimize for mobile experiences
E-commerce or mobile devices are estimated by Forrester to constitute up to $100 billion in America's total revenues. Whether develop a mobile site/ an app or not, a website which is friendly with mobile devices is sure to attract more customers
The easiest way to see how friendly your website is when used by mobile devices is trying to use it on each type of devices such as smartphone, tablet, and browser. You can also use Browserstack to test various mobile devices.
1.5 Secure your checkout process
Statistics by Econsultancy shows that approximately 48% of web browsers evaluate and select a suitable website by looking for the level of security offered. That is the reason why online merchants need to pay such a great attention to security.
Make sure that your checkout process adhere to every industry security standard. You can visit Toolbox.com to take 6 essential advices for e-Commerce site. Remember to show your security badges to make your customers believe in the security of any financial transaction done within your store.
2. Preparing Your Logistics and Operations Teams
2.1 Optimize your inventory
If you are not successful with the first plan and running out of inventory, all you need to do prepare carefully for Thanksgiving shopping season.
Discuss with you employees to import your key products and try to keep an up-to-date inventory.
2.2 Offer free returns
If your store accepts customers to return product without being charged, it is sure to attract more consumers. Besides, you will also get larger order as it creates a sense of lesser risk for customers. Consequently, you have chances to sell the product that buyers never think that they will purchase those.
You should spend more time considering the appropriate prices which is reasonable to offer customers to return at no cost. Besides, training and appointing more responsibilities and paperwork to your employees are also very important run the system smoothly.
2.3 Plan ahead for sold out products
Discuss with your head of boards to come to a consensus about policy for sold-out products. So that your customers can easily decide their shopping activities.
Have a talk with your team members to figure out a suitable policy for sale products. Besides, prepare to deal with customers when run out of products. Remember that a sold out guarantee price is an effective way to catch attention from customers.
2.4 Brief your logistics team on eCommerce operations
The coordination between marketing and logistics team play a vital role in making the success for any store, especially, when they are in the shopping season. Therefore, make sure that fulfilment team are always involved the decision making process. You can not promise a customer to deliver goods on time when the shipment team say "No".
The most important thing is to engage your team and fulfilment team together to meet customer's demands. Because, in holiday season, too many tasks often drive people stressful, it is necessary to make sure all team members are on the correct route.
3. Preparing Your Marketing
3.1 Account for regional differences
There are some countries which gain remarkable revenues in end-year shopping seasons, such as the UK, Canada, and some other nations far from America. Therefore, ensure that your website can be reached in these countries. Besides, pay attention to differences in time zones, cultural sensitivities and regional preferences and tastes.
Put effort in making market segmentation. There are several criteria that you should take into consideration such as location, culture, and so on. Remember to localize when send though your message to other regions or countries. People who are responsible for email marketing also need to care about differences in time so as to have appropriate marketing strategies before shopping season.
3.2 Prepare holiday graphics in advance
Remember to get holiday graphics ready soon before December so as not to waste your money in last minutes. Discuss with graphic design team what do you want your email newsletter, banner, and poster look like, and when do you want to have the final versions.
Figure out any issues in advance by sending sample emails.
3.3 Schedule your social media posts
Take advantage of social media since referrals via social media accounted for more than $150 million in e-commerce total revenues during 2016's Thanksgiving weekend (Adobe).
To stay active on social media, you can make use of some tools or software such as Hootsuite to schedule time for posts. Besides, remember to update popular and favorable product to make your page attractive to consumers.
3.4 Schedule your email newsletters
Spend time on planning newsletters for Black Friday and Cyber Mondays early in order to prevent any possible issues concerning delayed messages and orders.
Prepare carefully for email copy and send through sample emails to quickly identify if there is any typing or code errors.
3.5 Schedule your holiday discounts
Think about how to use vouchers appropriately such as amount and time to apply.
Try to longer your sales so as to drive shopping doers come back to your websites.
Discuss and think twice to come to a consensus over proper times to launch promotion and suitable products to be discounted.
3.6 Produce holiday gift guides
When there is a bundle of stores and diversified products, it is important to provide customers holiday gift guides so that they are not confused by overwhelming choices. This strategy also gives online merchants a chance to show their most profitable products widely. Additionally, since your recommendations are highly appreciated by web browsers, it is a good opportunity to upsell and cross-sell.
First, you need to find out the customer's most favorable products, then create suitable holiday guides to various demographics. Try to make your guideline easy to share via email addresses or social networking sites so as to access to more number of people. Furthermore, you can think about making guides based on segment and previous shopping behaviors of buyers.
3.7 Set up holiday-themed landing pages
Research done by Experian revealed that search engine results make up two-fifths of visitors during holiday season. Hence, it is important to higher your website position in the search engine result pages to have more web browsers visit your sites.
To rank high position in search engine result pages, you have to make sure that you post includes appropriate keywords or terms. To maximize the effectiveness of organic traffic, you can make the best of some tools such as Google keyword planner and Moz.
3.8 Start email marketing now
Define suitable time to launch your marketing strategy. Some big sharks such as Amazon and Walmart even decide to start their shopping season from the very first day of November. So, if you are well prepare to join in the rush, start soon.
Remind your customers of your best offerings for them by sending them newsletters. Additionally, enable customers to create a wishlist is a good way to force them plan for future purchases.
4. Preparing for Customer Success
4.1 Offer express checkout
Checkout process plays an important role in making the success of a purchase. Therefore, try to minimize abundant steps do as not to miss any customers.
You can try "one step checkout extension by Mageplaza to help your online merchants run more smoothly and effectively. You can identify the number of steps that customers have to go through to complete an order by set up conversion goals in Google Analytics. After that, ask web development team members to simplify these steps.
4.2 Accelerate the frequency of your Abandoned Cart emails
Because the shopping season does not last for a long time, it is necessary to send a reminder like an Abandoned Cart email to your customers in the same day or in the morning of the day after.
In this case, make sure to prepare email triggers that are ready to be sent out automatically on a daily basis either in the morning or in the evening or both.
4.3 Offer simple, popular add-ons
It is remarkably important to create simple and basic items such as gift cards since it ranks the very first position among the most favorable items by consumers.
Generate physical or digital gift vouchers for your store.
4.4 Offer pre-filled coupons
Make sure that your discounts or coupons are automatically presented on your website. By this way, your webpage will be more attractive to customers.
Remember to generate email links or preload discounts on your product pages, so buyers do not need to put effort to look for it.
4.5 Scale up your customer support
Pay attention to customer services by creating a supporting team to help purchasers answer any questions or problems during shopping season.
Work with your team to make sure that all team members are ready to engage in helping shopping doers.
4.6 Provide customer support over social media
Make sure that your supporting team also care about customers over social media. The more positive experience that you can provide to customers, the more likely that they will consume your product and even come back again.
Mark potential communities and target customer groups so that your supporting team will easily take care of all buyers' concerns.
4.7 Offer Live Chat support
One kind of supporting methods that can be used is live chat interactions. This support provides customers the same experience as they are in the store to search for suitable products. There are some useful programs which allow you to have direct conversations with customers on your product pages, namely Zopim and Olark.
Define suitable number of people to serve customers, especially during the rush hours.
5. Preparing Customer Personalization and Analytics
5.1 Survey your customers for purchase intent
Do surveys to find out your target customers or identify what items are favorable to buyer are of utmost importance. It will help you plan suitable marketing strategy to boost sales.
Take advantage of emails to ask customers to engage in your surveys. Ensure that you are on the correct direction.
5.2 Segment your customers
It can be seen that 20% of your customers accounts for approximately four-fifths of your total revenues. Therefore, it is significant to create customer loyalty among your consumers by for example offering them special perks for regular purchases.
Group different people in appropriate category based on their previous shopping behaviors, tastes and preferences. It will make your brand stronger and improve referral sales.
5.3 Provide personalized offers
The benefit of using product recommendation engines is undeniable as it boosts sales more than 10 to 30%, following the statistics by Forrester. It is also used as a method to upsell and cross-sell for online merchants.
You can choose to use onsite or offsite recommendation or both. Some common product recommendation engines can be listed are frequently bought together, best sellers, most popular, and so on.
5.4 Segment customers by CLV
Customer Lifetime Value / CLV allows you to determine who are your target customers, especially in the meantime with few resources.
Group your potential customers depends on CLV and decide what kind of product recommendation engines will be suitable with each group.
5.5 Personalize offers based on 2014, 2013, or earlier sales
Pay attention to previous orders of customers as it will tell some shopping behaviors as well as tastes and preferences of customers. Review your customer data and predict when each customer will buy, and what they'll buy. Do they like waking up at 6am to make a purchase, or are they more of a "post lunch" decision maker?
Analyze information about previous shopping behavior of customer to have some prediction. You can identify by asking yourself some questions about consumers concerning time, category to purchase, and so on.
5.6 Set up weather-based triggers
Take advantage of weather-based recommendations to make your ecommerce outstanding among the crowded.
Provide your customers information about your products and services related to weather.
5.7 Send recommendations based on last product viewed
The latest order of your customers can reveal the current interest of them so that you can provide tham indeed suggestions.
Set up personalized emails that give suggestions based on latest purchases.
5.8 Personalize discounts based on propensity to buy or other risk metrics
Offer customers discounts on the products which are not likely to be chosen can higher the possibility that they will think twice to buy it.
Group consumers in different categories of risk. Based on their shopping behaviors and your predictions to offer each group a suitable discount.
5.9 Discount slow-selling products during the holiday period (or offer dynamic discounting)
Take advantage of Thanksgiving weekend to make all your inventory sold out by applying suitable prices. Identify which products are not prefered by consumers.
Make these product stand out by lower their prices to minimum level to clear all the inventory.
5.10 Prepare post-sale surveys
That some customers have face annoying issues during shopping session is unavoidable because of the big workload. All you need to do is having some post sale actions such as conducting a survey to gain a lesson.
Try to send emails to customers after shopping season as soon as possible. Figure out how to deal will arising issues.
5.11 Set up triggered replenishment emails
Pay attention to orders which naturally need replacements after used for a certain amount of time, such as food or electronic devices.
Define the products which need replacement. Send a reminder email for each kind of goods depending on time it is need to be replaced.
Magento Support
& Maintenance Services
Make sure your M2 store is not only in good shape but also thriving with a professional team yet at an affordable price.
Get Started
New Posts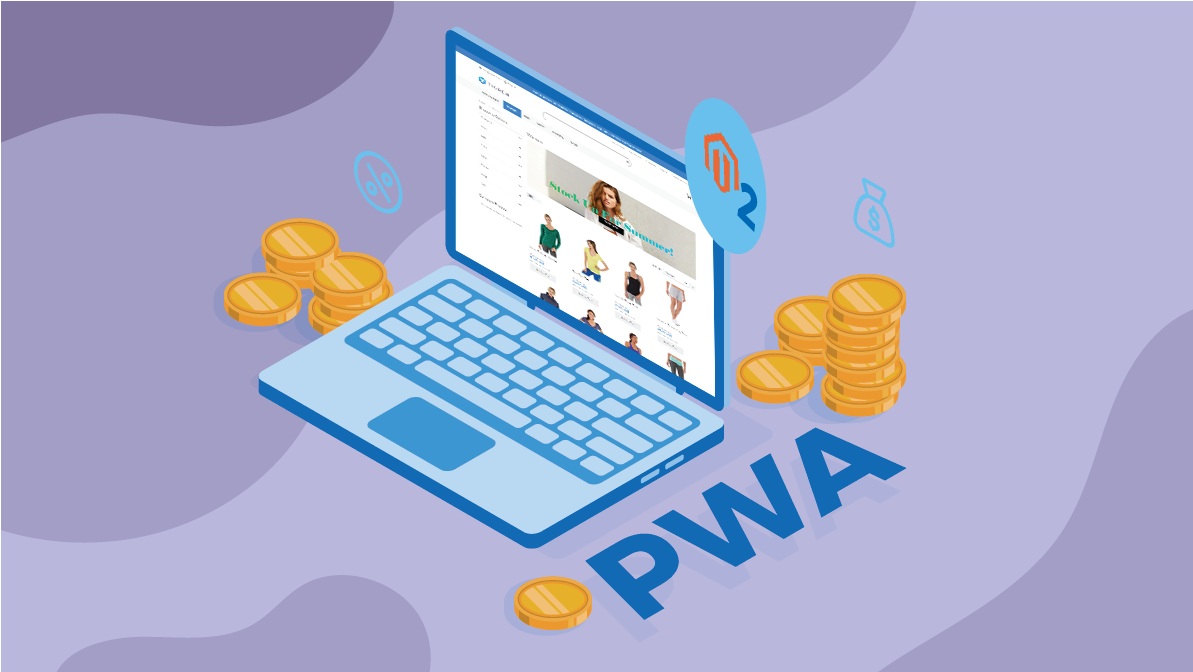 Subscribe
Stay

in the know

Get special offers on the latest news from Mageplaza.
Earn $10 in reward now!