10 Tips on How to Win eCommerce with Photos in 2023
The Most Popular Extension Builder for

Magento 2
With a big catalog of 234+ extensions for your online store
Aside from the overall look of your online business, quality product and website pictures will play a significant role in determining whether customers will purchase it or not. It is critical to note that internet customers do not have comparable subjective perceptions as in-store consumers so they are unable to handle, try on, or sniff the things you are offering. So improving the browsing experience of your online business may be as simple as having outstanding images.
Design A Persuasive Hero Banner
Most online retailers and theme designs have one significant feature: a huge featured picture or set of photographs prominently exhibited on the site.
These pictures are often known as banners or carousel images which play a crucial function for internet enterprises. Hero banners are the forefront representation of what a website is all about so they are usually designed to sum up the brand's story.
How to design a persuasive hero banner
Emphasize clarity
The goal of the hero picture is for the client to instantly understand what the hero photo is regarding and what message it wishes to deliver. Follow the "one concept per image" guideline. This implies that whether you are utilizing a product photo, the imagery must be focused solely on the item. It's generally a smart option to choose a photo that corresponds to your headline. You will be a millionaire if you could somehow have the image enhance the copy using a manual photo editor.
Use Images with People
Never overlook the influence of a person's face. People may readily identify with them. They may also be used to direct people to your business model. People will instinctively track the attention of fellow humans, according to studies. You may take leverage of it by employing a photograph of someone staring straight at the CTA.
Be consistent
Would it make sense for your organization to use a hero image of a person scuba diving if you sell skydiving equipment? It's only natural to connect your hero picture to the rest of your website. The image must represent the values and ideals of your brand. Simultaneously, there should be uniformity in your image at the top and bottom of the page.
Use Lifestyle Photography
Lifestyle photography, often referred to as in-context photos, depicts a product in its natural environment. Lifestyle product photography is indeed an excellent method to strengthen your brand identification while also improving the appearance and vibe of any eCommerce platform.
Simply said, lifestyle product photography is much more fascinating than practical product photography, which is used to display how your product appears.
Lifestyle photography is the ideal medium for this. Ideally, your photography and branding should be inextricably linked so that they not only represent the goods but also convey the personality of your company. Also, do not underestimate the power of manual photo editors.
There are three forms of lifestyle photography: Portrait Portrait lifestyle photography is a photograph of a person. Commercial product photography is not the most common style of photography used in product ads since it is centered on the product. However, showing a model using the product may be highly beneficial since it allows the buyer to readily visualize themselves in the model's position; in this situation, portraiture can be an advantage.
Candid The goal of candid lifestyle photography is to capture photos in the moment. Again, this isn't typical in product marketing since you're seeking to outline your concept and set the shot to produce a carefully controlled image.
Flatlay Flatlay photography is a very new and popular type of product photography that is having an impact on product marketing. A flatlay snapshot is taken from above, catching the objects stacked flatly below in an appealing presentation.
Provide up to 8 images per product
A captivating product picture is worth a thousand words. Professional-looking and optimized product photographs make your items and shop more appealing and engaging to potential buyers. However, one product image per product page will just not suffice.
Product photographs may assist online companies in displaying the genuine appearance and feel of what they sell. But that isn't the only reason you should include many product photos in your listings. The other reason is straightforward: product images influence return rates. Product return rates cost merchants a lot of money.
In fact, 22% of customers return things because they do not match the images on online retailers. Incorporating more product photographs enhances the purchase experience by generating expectations about how the product will seem in real life.
It bridges the gap and adds a 'brick-and-mortar' feel to your online business, which may significantly lower return rates, particularly when compared to goods with fewer photographs.
Use White or Plain Background for Product Images
When purchasing online, photos are the initial point of contact between merchants and buyers. You may be wondering why most eCommerce sites utilize a white backdrop for the majority of their merchandise.
Statistics show that 76 percent of the seven million product photos have a basic white backdrop. In addition, 16% of the images had their backgrounds rendered translucent, while the remainder retained their original backgrounds.
White product backgrounds are popular among entrepreneurs because they are seen to be ageless, uncluttered, clean, and elegant. It lends an aura of sophistication to the firm by making the items seem sleek and professional.
A basic white backdrop, on the technical side, makes the photographs on a product page seem uniform. The product's real colors are additionally emphasized, and the file size is reduced in accordance with upload guidelines.
Outsourcing manual photo editing services is a quick and straightforward process that will help you get edited images in a white or plain background at a professional-quality result.
Make Sure to Capture the Details Needed
A detailed picture can be used to zoom in on a specific part of the object or to illustrate a cross-section of its structure. To offer customers a better impression of the goods, e-tailers promote photographs from the top and flanks, and also zoomed-in pictures.
Photos of a product from various perspectives assist customers in understanding the intricacies of an item as they scroll through photographs. Detail pictures can swiftly convey facts to customers. ‍
Images of an item from various perspectives assist customers in understanding the intricacies of an item as they scroll through photographs. Detail pictures can swiftly convey facts to customers.
Show images in 360 degrees
360 product photographs have been a popular complement or even a replacement to regular product images in the last 5 years or more. Your company, like most others, is either thinking about 360s, testing with a select top-selling goods, and are in comprehensive scale production.
360 product photos are a succession of still pictures of goods (24, 36, 72, etc.) shot on a customized 360 picture turntable that revolves on a planar surface. The rotation and camera are controlled by software given by the 360 item photography equipment provider. The 360 picture turntable revolves and stops at predetermined degrees. The program initiates the camera viewfinder to record a picture at each period.
With a 24-framerate 360, for instance, the program activates the camera viewfinder to take picture #1, the rotation spins 15 degrees (360 ° divided into 24 photos), and then the following image is captured. This process is repeated until 24 photos have been collected. When the photographs are shown via 360 view software — a browser-based program – they play in sequence, allowing your buyer to spin and pan around the object and zoom in on certain features.
Optimize product photos
Huge, under-optimized photos impede down site performance and drive customers away. According to studies, if an online store takes longer than anticipated to load, more than 45 percent of visitors say they are less inclined to complete a purchase.
It is obvious that image optimization is a skill that you wish to learn. Image efficiency is a key aspect of establishing a profitable eCommerce site, from luring customers browsing Google pictures to minimizing site loading speed, because visual content is a foundation of a digital business.
Images are the major contributor to overall page size, making pages load slowly. According to HTTP Archive data, unoptimized pictures account for 75% of the overall weight of a webpage. This might have a detrimental influence on the performance of your website.
Resize your photos.
Use picture names that are short and to the point.
Select your image size and product angles with care.
Optimize your alt properties with care.
Make your thumbnails more appealing.
Select the appropriate picture format.
Make use of picture sitemaps.
When employing content delivery networks, use care (CDNs)
Use a photo editor for photographers
If you want to optimize your website's images, utilizing a Magento audit checklist can be an effective tool. The checklist provides guidelines to follow, ensuring that your images are compressed properly and optimized for quicker loading speeds.
Ask for Actual Photos from Customers for Review
To suggest that consumer reviews are influential would be an understatement. A few phrases in a review can have a greater impact on customers than a whole website. A one-star—or even a half-star—difference can be enough for a customer to select a competition over you.
However, in order to obtain those phrases or that additional star, you must solicit feedback from your clients. Asking for feedback might feel uncomfortable or egocentric, but the fact is that most people like sharing their thoughts; they simply don't realize the chance exists.
According to a new survey, user-generated information, such as images provided by consumers, plays an important impact on purchasing decisions. According to eMarketer, 62 percent of buyers are more inclined to buy an item whether they can view customer images and videos beforehand. Customers from the United States, Canada, Europe, Australia, and the United Kingdom participated in the study.
Make Sure that Your Images are Mobile-Ready
According to GS1 requirements, a smartphone hero picture condenses item information and provides four key elements that are clearly readable: Who's the franchise? What exactly is the item? Which kind is it? How many are included in the bundle? It's especially beneficial for fast-moving consumer goods (FMCG).
Product photos on mobile phones are shown in regions as tiny as 16 × 16 mm, therefore they must be quite readable. Use the right manual photo editors. We've seen FMCG businesses use mobile-ready hero graphics to increase their add-to-basket rates.
Your offering may include the proper keywords and enticing copy, but if it lacks attractive photographs, customers may be hesitant to purchase. As per Salsify, 73 percent of customers require at the bare minimum three photos before making a purchasing choice.
It's critical to employ the correct e-commerce photos and manual photo editors to generate attention, visually answer queries, and convert visitors into purchasers.
Include Photos on Your Blog Content
Blogging is an excellent strategy to expand your audience and increase traffic and revenue for your company. It should not be seen as a needless extravagance. If you don't have a blog as part of your eCommerce marketing plan, you're losing traffic, prospects, and revenue.
As the internet marketplace gets increasingly competitive, having outstanding items is no longer enough. An eCommerce blog is the most cost-effective and efficient approach to identify your business and attract new consumers in today's competitive online industry.
We don't want you to "dress up" your article with nice photographs that distract from the content you're trying to convey just because you're using images. Images, when utilized correctly, may help readers grasp your text better. As has been said before, a picture is worth a thousand words.
Although this is unlikely to apply to Google, it may apply to your readers. If a user had to pick between visiting a site on Instagram or Twitter, they will go to the site featuring an engaging image. Certainly, your rallying cry or social messaging would have to convince them, however, if you will not utilize high-quality photographs, they may miss your blog post entirely.
Another argument you should utilize appropriate graphics in any blog postings. Google's visual analysis is becoming increasingly crucial and cannot be disregarded if you want to remain prominent in search engine results.
Once you have steep, optimized photographs, they may rank top when users conduct a Google (image) search. This assists you in bringing more traffic to your site, and you do not need to have a photography website to appear in these results!
Takeaway…
Product photography is one of the most potent tools you have for expressing the content and value of what you're offering online. Apply the strategies and suggestions in this article and back them up with tools such as background remover for photographers to increase your chances of gaining client confidence, converting shoppers to purchasers, and minimizing returns. And, if you want any more assistance in scaling your eCommerce product photography, please do not hesitate to contact us!
Author: Miguel Davao is a professional violinist and writes program notes for certain symphony orchestras and is a teacher at a local university in the Philippines. He particularly writes content on eCommerce, design, photo editing tools and content writing tips.
Currently, he works as a full-time writer at Removal.AI - fast growing start-up that offers image processing and AI background removal for ecommerce, web and app development and marketing automation.
Magento Support
& Maintenance Services
Make sure your M2 store is not only in good shape but also thriving with a professional team yet at an affordable price.
Get Started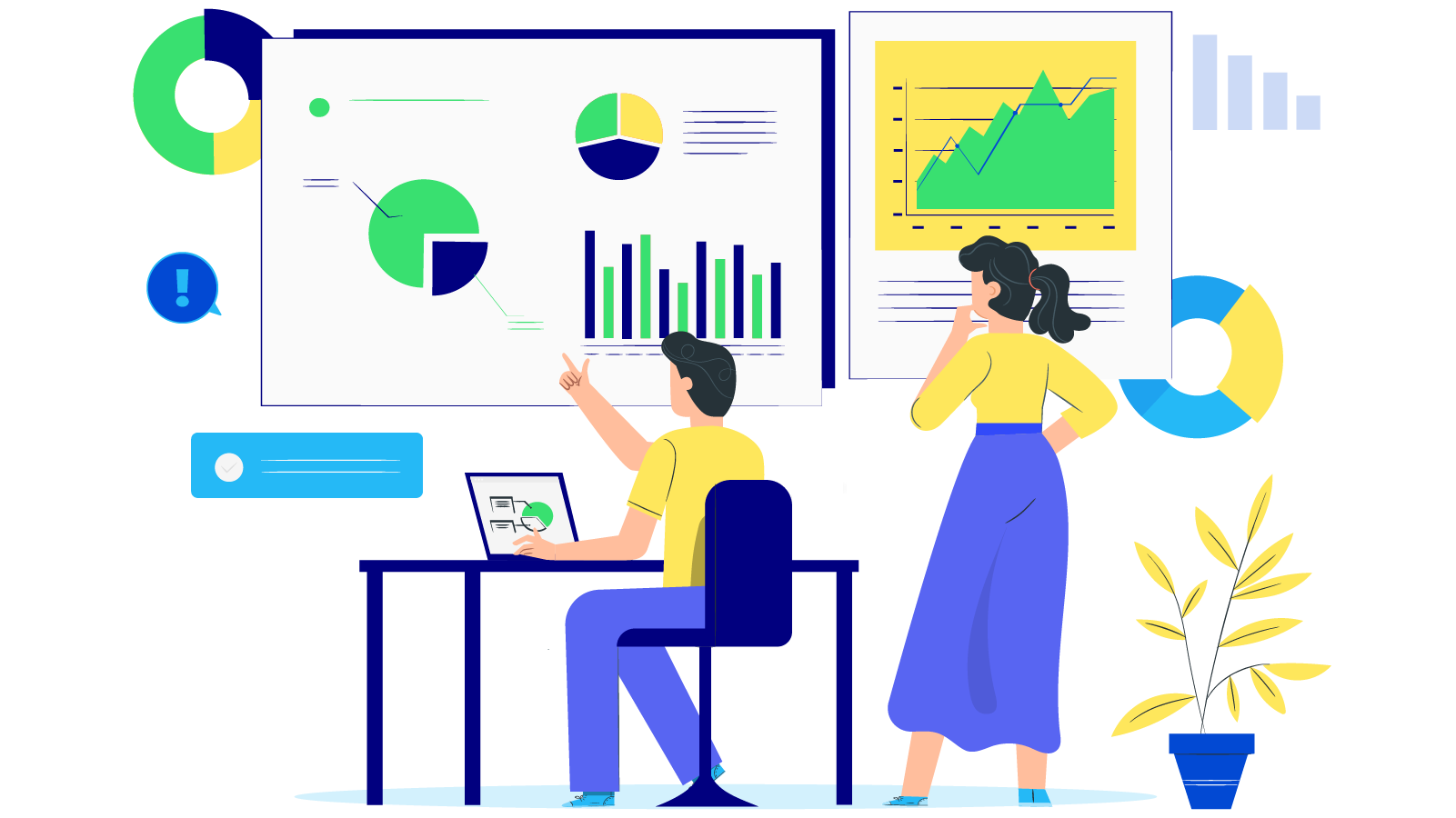 New Posts

Subscribe
Stay in the know
Get special offers on the latest news from Mageplaza.
Earn $10 in reward now!