9+ Best Shopify Image Optimization Tools to Compress Images
Over time, the importance of photos on e-commerce, travel, and the media has increased. An average of around 64% of the website's overall weight consists of images. If you can reduce these images' size without affecting image quality, the website loading times and user experience can be explicitly and favorably influenced.
Most images also show the bytes downloaded on a Web page. The first thing you need to do is refine your Shopify store's photos if you want to improve your web page speed considerably. You can use various methods to cut your image file sizes, including file forms, quality decrease, image dimensions minimization, and more.
In this case, you may need to use a photo compression service or software to compress the images correctly. This article will guide you through the concept and importance of image compression on e-Commerce platforms while giving a suggestion list of best image optimization/compression software to apply for your Shopify store.
Image compression - What it is and why it is needed for e-Commerce platforms
The definition of image optimization/compression
Web images optimization ensures that high-quality images can be presented in the correct format, dimension, size, and resolution while retaining the smallest possible size.
Image optimization can be achieved by resizing the pictures, caching, and compressing the dimensions in various ways. It is possible to compress image files in many different ways. For Internet use, the JPEG format and GIF format are the two most popular compressed graphic image formats. The JPEG format and GIF format are the two most popular compressed graphic image formats for Internet use. The JPEG method is more common for photographs, while the GIF method is typically more common in line-art and other pictures with relatively basic geometric forms.
The use of fractals and wavelets is part of several image compression techniques. These approaches have not been generally recognized as a consequence of this writing for use on the Internet. However, both approaches are very promising since the encoding of certain kinds of images is better than that of JPEG or GIF modes. The PNG format is another modern approach that the GIF format will overtake in time.
Without error introduction, a text file or program may be compressed, but only to a certain degree. The compression is called "lossless compression." Mistakes are created above this stage. Compression is important in text and computer files since a single error will cause a text file to seriously damage their meaning or cause a program not to operate. A small quality loss is normally not visible in image compression.
To decide which picture format is better for your website/individual images, you can weigh the maximum size each image can display and whether or not accuracy can be compromised. SVG files can be used for logos and graphics since this type of file improves quality and therefore decreases the size. PNG would be the safest choice not to sacrifice the quality of large-screen images with much detail. Most images like JPGs or WebPs would generally do well.
The importance of image compression
Improve page speed load
The loading speed of a page is the average loading time of a web page. The web pages with load speeds of less than 2 seconds are more popular with their customers. So, you can increase your website speed if you optimize 64% of your site's weight, that is, the images. This helps your visitors experience your website quicker to engage with your products and services.
Improve SEO rankings
Any digital marketer knows the value of the ranking of search in the world today. And the load speed of your website is one of the considerations. It is also obvious that quicker pages are higher ranked than slower ones in the search results. Image optimization is, therefore, of great importance here.
Enhance visitor engagement
A happy consumer is not a falsehood, definitely not for websites that provide customers with a wonderful experience. Your website can also be it. You need to customize your photos on your website, increase your website load speed, and have a better user experience overall. If you load your website easily on all devices, a user is more likely to spend a lot of time on your platform.
Boost conversions
So if the search ranking increases, it means more people can be captured, and more conversions can be made. The load page speed is connected to SEO ranking and conversions directly. 79% of shoppers not happy with the page web speed or results do not purchase from the same platform again, according to Kissmetrics.
If you want to maximize the load time and search engine rankings on your website, you need to try out these Shopify applications. We have found your needed list of Shopify apps that can boost your shop's speed, alt tags & file names, helping you make your site rank higher in search engine results by optimizing your images.
Shopify App Development
Let's build your Shopify App in the way you want, for your needs!
Learn more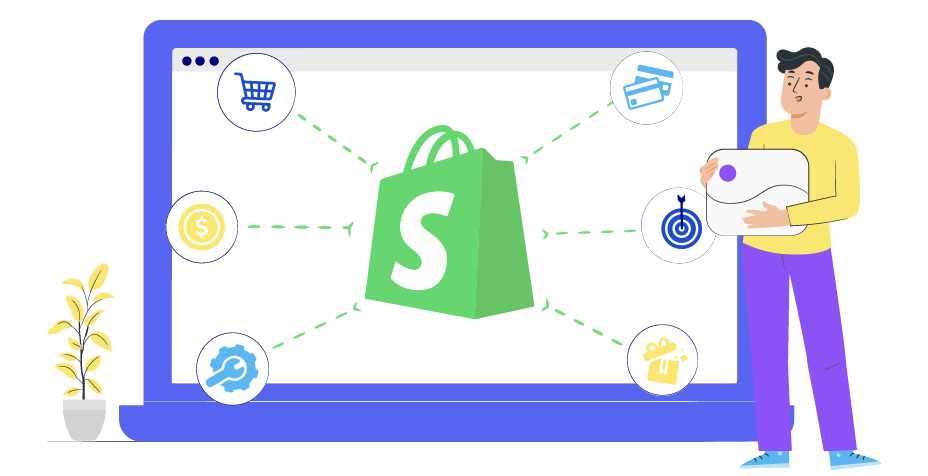 9 Best image compression software for Shopify stores
SEO Image Optimizer FREE by AVADA
To reduce slow loading and build friendly websites with Google Search Engine, Avada creates the "Shopify SEO Image Optimizer FREE" program without any technical skills. A robust approach for the configured website supports main features such as images, structural data, meta tags, and HTML sitemaps.
With Avada SEO Suite, you can automatically embed and compress ALT tags into your images to speed up your web loading. You can even compress them. Additionally, Google's automated structure data makes a search engine easier to grasp and prioritize the website material on the search results page. Not yet, streamlined meta tags with the ready-to-use format can help you properly navigate your platform.
Key features
Image optimization
Meta tags & rules
HTML sitemap
Redirect 404 pages to entertain customers
Google structured data
Integration with best Shopify apps
Pricing plans
AVADA has been generous enough to make their app totally FREE for all users. Businesses can take advantage of this benefit to optimize their website's weight for better page load.
Crush.pics
Crush.pics is an image optimizer that aims to speed up the website.
With the leading algorithm, it helps maximize your pictures on its integrated platforms such as Shopify or WordPress. The tool also offers the ability to maximize your site's speed by saving bandwidth and space.
Each image is optimized correctly so you can save details and load on the web more easily with the app. To further refine the scan for search engines, Crush.pics automatically renames all image file names and alt tags. Crush.pics also will save all of your pictures for 30 days and after that time you will be able to return to your original images. You can do this manually with any file or you can do a batch restore and return to the original version all your compressed files.
Moreover, you can choose between LOSSLESS and LOSSY compression using Crush.pics. The photos are as crisp as the original with LOSSLESS compression and you can reach up to 30% compression. For better savings, choose LOSSY compression as your compression can go up to 70%, but there might be a small visual loss in the image sharpness.
Key features
Drag and drop compressor
Optimize image
Boost site speed
Balanced and conservative compression
Manual set up of compression levels
Pricing plans
Crush.pics offers 3 main different pricing plans categorized by the total weight of your images compressible. Besides the stated plans, there are other custom 15GB, 50GB, and 100GB plans, and a free plan that gives you up to 25MB of product image compression. Unfortunately, all the paid plans do not offer free trials.
Image Optimizer
Each graphic component on your site is done by Image Optimizer, which helps the page run quicker and appears in Google search higher. The Image Optimizer app compresses photographs dynamically to minimize the size of files to inappropriate levels without sacrificing the output. As a result, the time taken to send or retrieve photos over the Internet is shortened considerably. The time to launch, usage experience, and SEO are enhanced with compressed photos.
Alt text and filename optimization are two prominent features to note about this app. The Image Optimizer app can set the alt text automatically using simple picture templates and rename picture file names instantly using simple templates. This helps to increase your website scale on search engines.
In comparison, the software will transform PNG to JPG images and reduce the file size significantly up to 80% of the original size. It also permits backup images when making changes, which enables users to restore a photo or a whole set of pictures by pressing a button only.
Key features
Alt Text and Filename optimization
Compress Product Asset/Collection Images
JPEG, PNG (including transparent PNGs), GIF (including animated GIFs)
Backup/Restore available
Pricing plans
About the pricing, Image Optimizer offers 4 separate plans with the premium plans starting from $4.99 per month. The price varies based on the number of monthly images compressed. Apart from the paid plans, there's also a free pay-as-you-go plan with 50 images available per package and a full feature list, which is worth the wait.
Awesome Image Optimizer
Awesome Image Optimizer will customize several photos of all plans in your Shopify store. First, the app allows images to suit in square shape and a square provides a sense of confidence and confidence. Thus, pictures are strongly recommended for the trust of the customer. Every photo is covered like a classical model with a white background. Certainly, your products will have a good spot in the hearts of consumers.
This program will also help administrators resize images that can threaten the device of the memory card. While images are compressed, quality still remains unresolved. There are two common compression functional options: Lossless and lossy - you can pick the one that suits your online stores better. In addition, to fight against your rivals' imitation, the app allows you to preserve the recognition of the exclusive brand by showing the watermark.
Key features
Make square images for a professional look
Lossy and Lossless compression
Watermark added
Pricing plans
While other apps typically charge per image optimized, Awesome Image Optimizer charges a single, fixed monthly fee for all of its plans. Don't worry about how many items you have or how many pictures you can introduce or change, every schedule has a generous selection of image upgrades. You pay extra only if you want to maintain/recover longer backup time.
Image Prime
In the ImagePrime app, you have all the features you want to make your shop super quick and SEO friendly. Just once you have to set up optimizations and then you upload them, ImagePrime optimizes the product photos.
ImagePrime is the one that you need if you want to enhance your store's show quality. In specific, this program would automatically redimension the images of your product that are too large without altering their content. It works also with all the pictures in your store, even new releases, and thus helps to speed up the loading of your site. This tool also encourages you to apply watermarks to your product images then helps to improve traffic and to improve your search engine ranking to some degree.
Another important thing is that QR codes are used to support this program. Your visitors or prospective customers may visit your product pages of other online sites that don't connect your images or search engines to show your pictures.
Key features
Reduce image size without lowering its quality
Available to add watermark on product photos
Allow visitors to use QR codes to find product pages
Automatically resize all images and increase the site's speed
Optional receive notification of store optimizing
Pricing plans
ImagePrime's pricing plan goes from $15 per month, with a 3-day free trial available for initial testing.
Image Recycle Image Compression
The ImageRecycle Compression App is a Shopify store's automated Image optimizer. The app serves content more efficiently and you can quickly meet your clients. Please note: photos or pictures are one of the weight components of the web, so compressing images play a crucial role in the page load time.
By compressing about 80% of the files, the Image Compression program can help with image problems. The file size is minimized by the optimization function, while the picture is edited the same as the original.
Furthermore, the software will automatically compress new and current images and customize each file format. You can backup and recover pictures for one month. Compression will concurrently describe file quality enhancement. Remember, the app is free to use and additional charges can apply to you.
Key features
Compress automatically new images
Compress automatically existing images
Compress images from products and from assets
Optimize png, jpg, gif
1-month image backup and restore
Pricing plans
Pricing on this platform starts from $0 per month, and there are other paid plans for custom business needs as well.
SEO Image Optimizer by Booster Apps
The image compression app from Shopify is a Booster Apps program, which is specialized in solving SEO stores' problems in order that the search engines rank higher.
SEO Image Optimizer has been developed to give online stores the best features to increase sales. The app focuses primarily on the SEO feature for the top search result of your items. Recently, the program has been updated to the latest version to make sure internet shops work together with SEO.
Moreover, in the latest release, the app may increase the search flow, and buyers tend to pay greater attention to your website. The app is very likely to appear on the top list. It is also critical that the app does not require the installation of a code. Only click the download button and execute the program. Finally, the SEO image optimizer is fully free to use, meaning online shops can raise income without the expense.
Key features
3-in-1 app to resize, compress images, and optimize alt tags
One-click install
Can be set automatically optimize images every day
Excellent support and resource bank for fixing problems
Meta tag optimization and other SEO
Pricing plans
About the pricing, SEO Image Optimizer offers 2 pricing packages - free and premium. The free plan only offers some basic text optimization features, while the paid plan of $24.99 per month provides a whole advanced image compression and optimization feature list.
Minifier
The Minifier SEO Image Optimizer software is designed to secure your store against outflows yet to improve its retention and SEO traffic. Over 32 million images have been processed and streamlined in the software to improve crawls and accessibility in thousands of shops. Brands such as Tesla, Microsoft, Dell, Nvidia, Kaspersky, and other popular brands are trusting this leading algorithm in the industry.
With the alt-tags and image titles created, Minifier helps boost the visibility of the shop in accordance with the best SEOs. It increases user experience by optimizing all forms of images: product pictures and concept visuals. The smart app processes within 3 steps. Minifier counts all images in the store and analyzes them. You will be asked to pick your priorities for optimization. The software then loads the images and runs the optimization algorithm into our cloud. The compressed files, alt tags, and file names can then be re-roll or modified.
The more extreme the Minifier lossy compressor, which tries to save up to 80 percent of space, the more it retains image quality. It is important to remember that If you are uncertain about the results of compression, restore changes within 30 days of optimization. This is the time when our server can back up the initial files.
Key features
Manual and automatic image optimization mode
Lossy compression (up to 80% image size reduction)
Lossless compression (up to 30% image size reduction)
Optimization of alt-tags and file names
PNG to JPG
30-day free backup image storage
Pricing plans
Minifier offers both manual and auto-optimization plans customized to your business needs. The manual plan offers 60 free images for first use, then charges $0.01 per image. The other 2 auto-optimization plans are paid monthly, with a higher price offer more optimized images per month.
Plug in Speed
Plug in Speed is a strong tool that improves the experience of all consumers visiting your site from all eCommerce store owners. Plugin Speed is what you need to do in order to speed up your shop: compress your photos and minimize JS/CSS.
With its Lossy and Lossless Compression Technology, the app will optimize your images without compromising quality. It is also available to return the pictures to the original if you are not pleased with what we do. We also allow the code to be streamlined and the loading time reduced without disrupting the current codes and altering how the pages look and perform. If you want, you can even turn off optimizations. In addition, we provide a customized Speed dashboard for you to see how the app has enhanced your store.
Key features
Complete speed optimization
Lossy and lossless image compression
Restore from 30-day backup
All theme CSS and Javascript optimized
Inline / Minify CSS & Javascript Code
Monitoring Site Speed Improvements
Expert Support
Integrations with Google PageSpeed and Google Lighthouse
Pricing plans
Pricing packages on Plug in Speed are paid plans starting from $39 per month. The price is based on the number of monthly images optimized with a full feature list. There's a 7-day free trial for initial testing as well.
Final words
For businesses who move to e-Commerce platforms to make profits, it is essential to learn how to optimize your eCommerce store to cut unnecessary costs and optimize user experience.
Image compression is one useful method to reduce the weight of images and storage for better page load speed. We hope that our suggested list of 9 best image compression apps has been a useful reference to help you make the right decision for your Shopify store.
Learn more about Image Optimization for Magento 2 here
Website Support
& Maintenance Services
Make sure your store is not only in good shape but also thriving with a professional team yet at an affordable price.
Get Started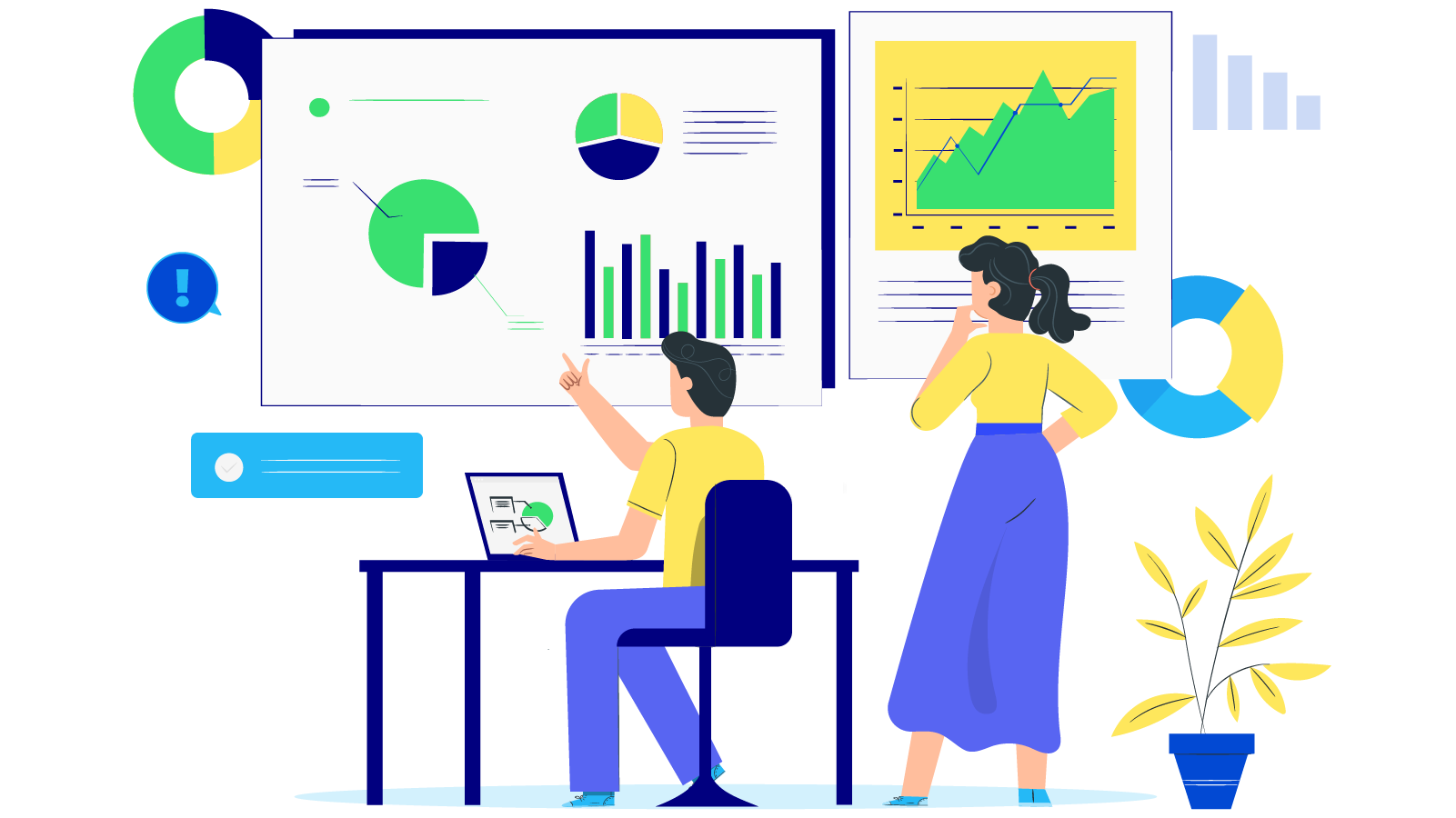 ---
---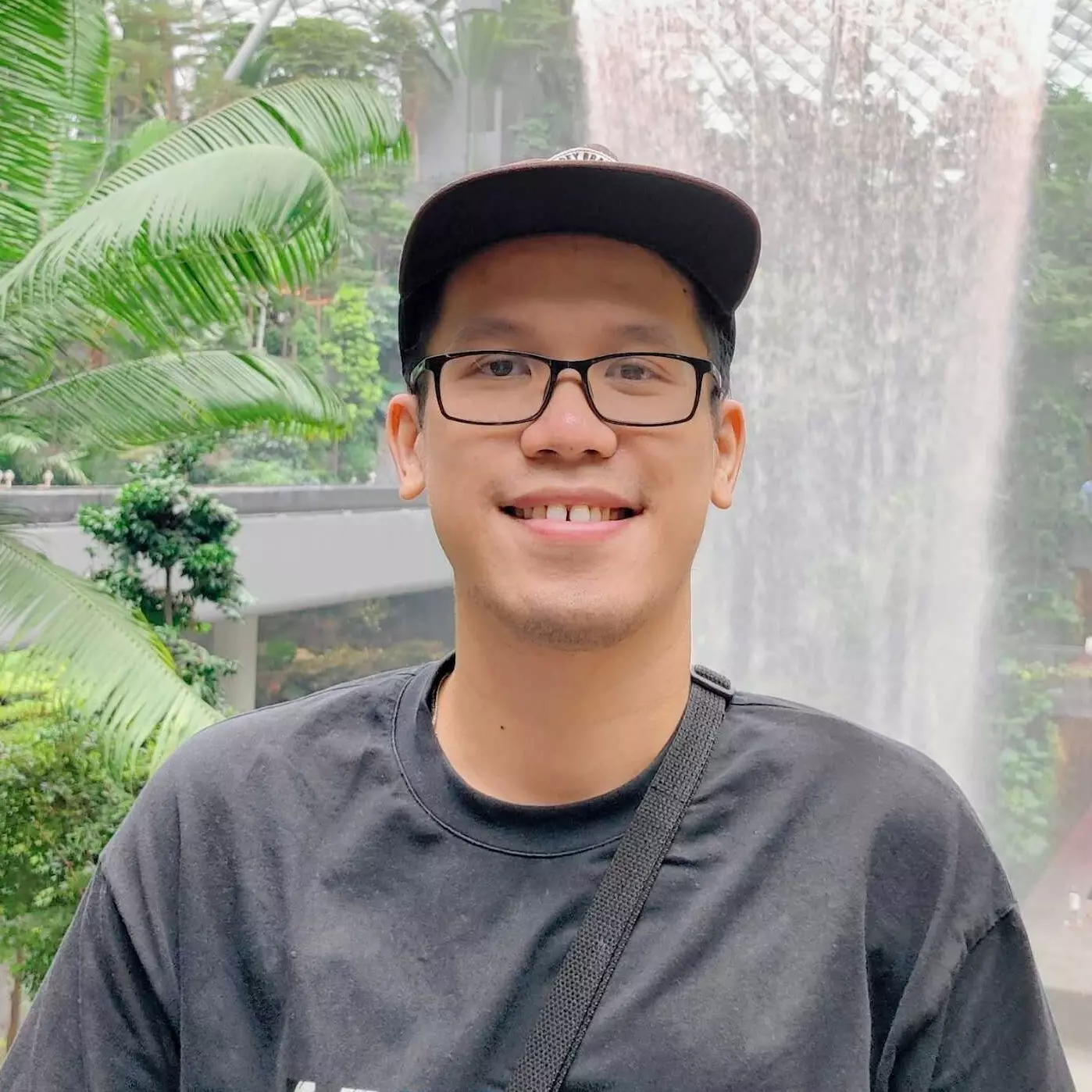 Mike is a content writer at Mageplaza, with a love for video games, gadgets, and software. He has been writing about the industry now for over 7 years. He likes to keep up-to-date with the latest software releases. He's also an avid reader, and he enjoys spending time outdoors with family and friends. When he's not working, you can usually find him playing video games or exploring new outdoor activities.
New Posts



Subscribe
Stay in the know
Get special offers on the latest news from Mageplaza.
Earn $10 in reward now!