The outbreak of advanced technology and the fourth industrial revolution is on the verge of spreading globally. E-commerce, as a result, is a fashionable trend for global market. Among several strategies used to support online enterprises, SEO is significantly received special attention. SEO is a technique to naturally increase the number of traffic to a website. Therefore, if an online merchant can perform SEO well, they can gain more brand recognition; consequently, boost revenues. However, how to make SEO work effectively is a challenge for many online Magento merchants. There are some tips and techniques that online stores should take into consideration to improve SEO work.
Related Posts
1. Use the Latest Updated Version Of Magento Platform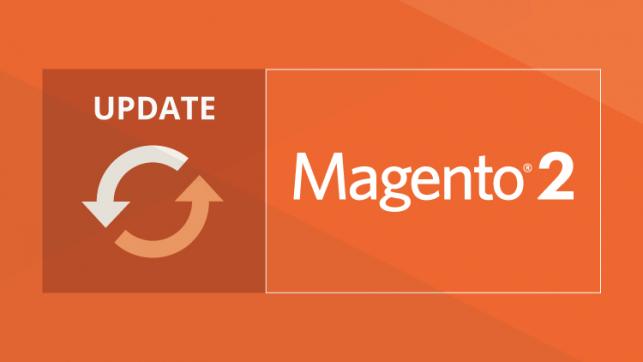 The most updated version of any product is often the best version as all the drawbacks of older version have been already taken into account before launching. It means that the latest version has possibly fixed or at least improved some disadvantages from previous version. Therefore, make sure online stores have the newest version of Magento platform to embrace every updated improvement and change to run your web page smoothly.
2. Have SEO friendly URLs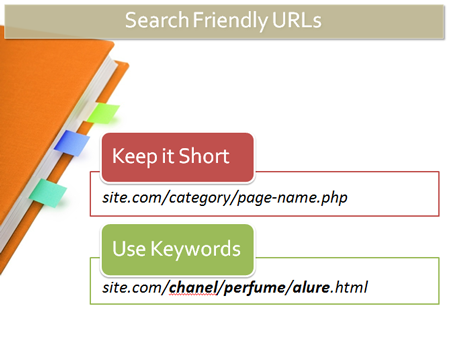 It is normal to see URLs of many websites contain boring numbers and symbols such as "?=sortby, ?p=2"; consequently, these URLs look like being code. To make URLs become clear and clean, go to System => Configuration => Web => Search Engine Optimization => URL Options and then apply "No" to Add Store Code. Besides, go to Search Engine Optimization menu and turn on Server URL Rewrites. By doing these steps, not only the unreadable symbols will be not automatically added into the links, but also the phrase "index.php" will be elaborated from them. If you want these steps to be simpler, it is highly suggested to apply Mageplaza SEO extension. The up-to-date version of this extension will remove all abundant parts in the URLs and at the same time create a description for any product page link.
3. Identify appropriate keywords
Choosing proper keywords is of utmost importance when performing SEO strategy as it will enhance the visibility for your websites. To have qualified keywords, writers should first identify the main topic before figuring out appropriate keywords. Thanks to the development of advanced technology, there are some tools supporting keywords selection process such as Google Adwords Keyword Tool and Keywordtool.io. These websites provide users with a variety of word or phrase suggestions and a chain of most asked queries. After having suitable keywords, where to place these keywords also plays an important role in taking advantages of word use. It is necessary to include keywords in the title, headings, and throughout your webpage, especially in the body part should contain at least 5 keywords; so that search engines' spiders can easily find out the topic of those sites.
4. Get image optimization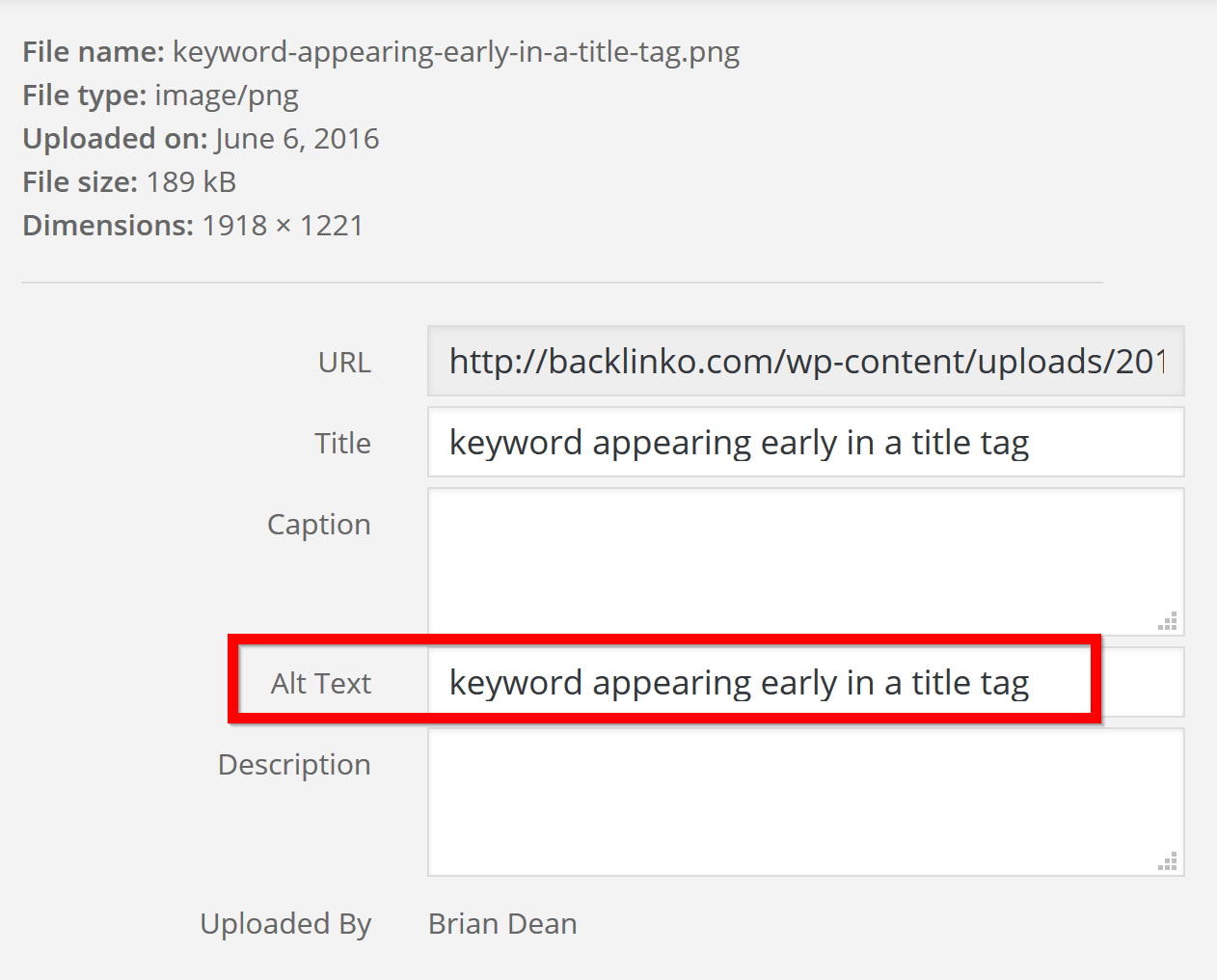 Using images to make a website become appealing to both customers and spiders are definitely important; therefore, shop admins have lots of work to do here. First, they need to name their images with something meaningful and related to products or brands rather than a boring chain of numbers and meaningless letters. Secondly, store owners should remember to add important keywords in alt tags so that their images will become more visible to search engines.
5. Get away from duplicate content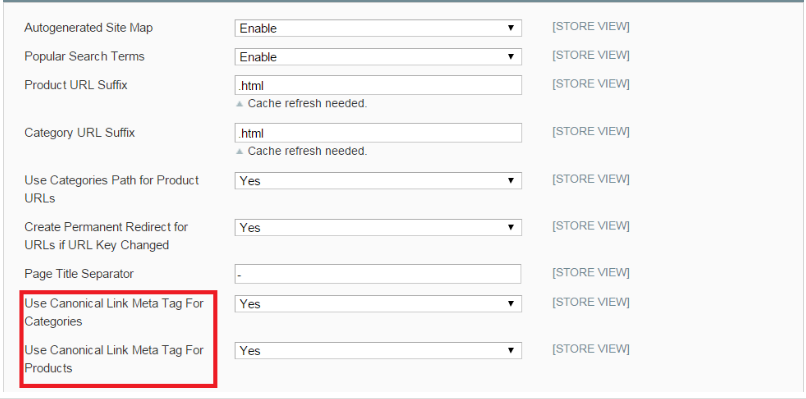 Duplicate content happens when a product appears in different categories of the website or a certain amount of your content is shown on another page. For almost all search engines, such as Google, a web page containing duplicate content will be not highly appreciated and considered untrustworthy or unreliable. To resolve this problem, shop admins are recommended to use canonical tags. This function can be easily accessed by going to System => Configuration => Catalog => Search Engine Optimization. After that, choose Yes to turn on Canonical Link Meta Tags. It is much better to apply this setting for both Products and Categories fields.
6. Create Google Sitemap

It is important to submit a sitemap to search engines such as Google for your website so that the spiders can define information about your web page in a blink. With Magento 2, generating a sitemap simply means that store admins have to take not only few but simple steps. First, they need to access Catalog => Google Sitemap => Add new. Next, fill in the box Filename with "sitemap.xml". Then, visit Path field and continue to decide the directory on serve that store owners want to save the file. After that, choose the store view that you intend to create a sitemap for in Store View options. Finally, remember to click on "save and generate" button to finish setting a complete sitemap.
7. Adjust Robots.txt File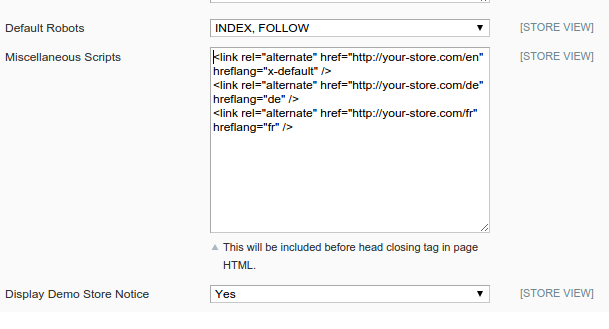 In Magento 2, a robots.txt file is added to your settings to prevent spiders from indexing store's websites. It is really useful for stores when they are not ready to publicly open their web pages or their products are not real. In this case, store owners can keep default setting of this function as "NOINDEX, NOFOLLOW". In other words, using this setting means that the URLs of product pages will be not represented on SERPs. On the other hand, if the stores ready to sell their products and complete setting process, it is significant to change that default setting. To make any adjustment, shop owners can visit System => Configuration => Design => Default Robots, and then select the setting "INDEX, FOLLOW" for the websites. In summary, with online merchants running on Magento 2 platform receive much support from this system to perform SEO work. However, shop owners should seriously pay attention to some default settings and make suitable adjustments so that they can make use of SEO effectiveness. Additionally, they are highly suggested to have a supporting extension to maximum the positive effect of SEO. That is the reason why Mageplaza SEO extension is created to significantly contribute to the SEO work of any online Magento merchants. For more information and support, access our webpage via this link: https://www.mageplaza.com/magento-2-seo-extension/